La inminente confrontación con Corea del Norte
KIEV – Imaginemos que es el año 2020. El director de la CIA pide una reunión urgente con el presidente de Estados Unidos. La razón: Corea del Norte ha logrado fabricar una bomba nuclear lo suficientemente pequeña como para caber en la punta de un misil balístico intercontinental capaz de alcanzar el territorio continental de Estados Unidos. La noticia rápidamente se filtra a la población. Se llevan a cabo reuniones de alto nivel para diseñar una respuesta no sólo en Washington, sino también en Seúl, Tokio, Beijing y Moscú.
Este escenario hoy puede parecer irreal, pero es más ciencia política que ciencia ficción. Corea del Norte acaba de llevar a cabo su quinto ensayo (aparentemente exitoso) de un dispositivo explosivo nuclear. Y lo hizo pocos días después de probar varios misiles balísticos. A falta de una intervención importante, es sólo una cuestión de tiempo antes de que Corea del Norte incremente su arsenal nuclear (que hoy se estima en 8-12 dispositivos) y encuentre la manera de miniaturizar sus armas para que sean transportadas por misiles de un rango y una precisión cada vez mayores.

Es difícil exagerar los riesgos si Corea del Norte, la sociedad más militarizada y cerrada del mundo, atraviesa este umbral. Si Corea del Norte tuviera la capacidad de amenazar a Estados Unidos, podría concluir que no debe temerle mucho al ejército estadounidense, y esta evaluación podría llevarla a lanzar un ataque no nuclear convencional contra Corea del Sur. Inclusive si una guerra de esas características terminara con la derrota de Corea del Norte, sería extremadamente costosa por donde se la mire.
Dicho esto, Corea del Norte no tendría que iniciar una guerra para que sus avances nucleares y en misiles tuvieran un impacto real. Si Corea del Sur o Japón alguna vez llegaran a la conclusión de que Corea del Norte está en condiciones de disuadir una participación norteamericana en una guerra en la Península, perderían confianza en las promesas de seguridad de Estados Unidos, lo que plantearía la posibilidad de que ellos mismos desarrollasen armas nucleares. Estas decisiones alarmarían a China y prepararían el camino para una crisis regional o inclusive un conflicto en una parte del mundo con la mayor concentración de gente, riqueza y poderío militar.
Existe también otro riesgo. Privada de efectivo, Corea del Norte podría verse tentada de vender armas nucleares al mejor postor, ya sea un grupo terrorista o algún país que también decidiera que necesita el arma más flamante. Por definición, la proliferación nuclear aumenta las posibilidades de una mayor proliferación nuclear -y, con ella, el uso real de armas nucleares.
Estados Unidos tiene opciones, pero ninguna es particularmente atractiva. En cuanto a las negociaciones, prácticamente no existen razones para confiar en que Corea del Norte abandone lo que considera su mejor garantía de supervivencia. En efecto, muchas veces utilizó las negociaciones para ganar tiempo para futuros avances en sus capacidades nucleares y misilísticas.
Subscribe to Project Syndicate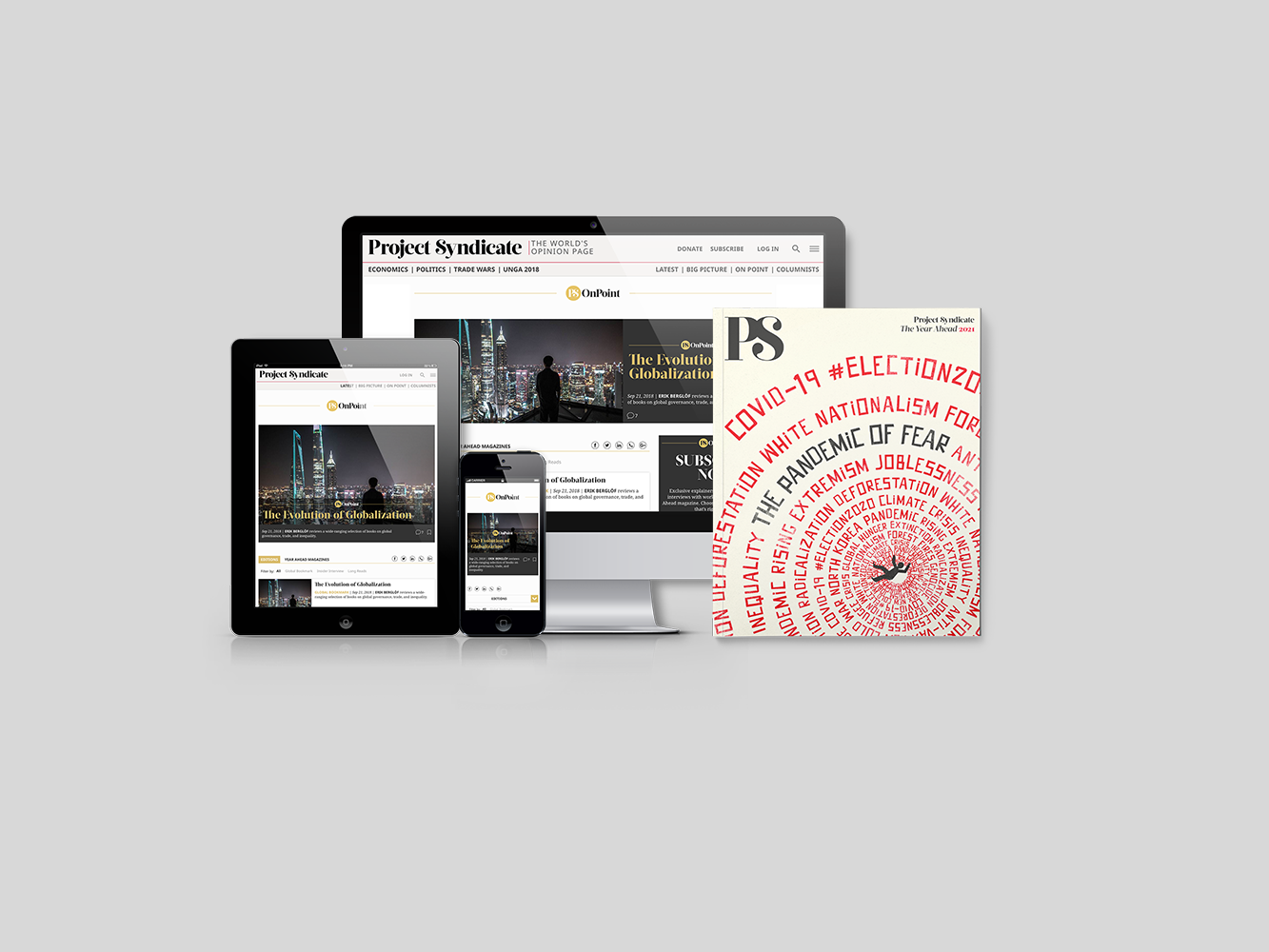 Subscribe to Project Syndicate
Enjoy unlimited access to the ideas and opinions of the world's leading thinkers, including weekly long reads, book reviews, topical collections, and interviews; The Year Ahead annual print magazine; the complete PS archive; and more – for less than $9 a month.
Otra opción es seguir con una versión de la política actual de sanciones amplias. El problema es que las sanciones no serán lo suficientemente potentes como para obligar a Corea del Norte a abandonar sus programas nucleares y de misiles. Esto en parte se debe a que China, por temor a ingresos masivos de refugiados y a una Corea unificada en la órbita estratégica de Estados Unidos si Corea del Norte colapsara, muy probablemente querrá estar segura de conseguir el combustible y los alimentos que necesita.
En consecuencia, tiene más sentido centrarse en la diplomacia con China. Estados Unidos, después de consultar estrechamente con Corea del Sur y Japón, debería reunirse con las autoridades chinas para discutir cómo se vería una Corea unificada, de modo que se pueda responder a algunas preocupaciones chinas. Por ejemplo, un país unificado podría no ser nuclear y cualquier fuerza militar estadounidense que permaneciera en la Península podría ser menor y estar ubicada mucho más al sur que hoy.
Es posible o hasta probable, por supuesto, que estas garantías no se traduzcan en una disminución significativa del respaldo chino a Corea del Norte. En ese caso, Estados Unidos tendría tres opciones más. Una sería vivir con una Corea del Norte en posesión de misiles que podrían llevar bombas nucleares a suelo estadounidense. La política sería una política de defensa (por la que se desplegarían sistemas antimisiles adicionales) y de disuasión. Así, Corea del Norte entendería que cualquier uso o propagación de armas nucleares conduciría al fin del régimen y posiblemente a una represalia nuclear. También se podrían emplear ciberarmas para obstruir e impedir el progreso del programa de Corea del Norte.
La segunda opción sería un ataque militar convencional que tuviera como blanco las capacidades nucleares y de misiles norcoreanas. El peligro es que un ataque de esta naturaleza no alcance todos sus objetivos y desate un ataque militar convencional contra Corea del Sur (donde hay asentadas 30.000 tropas estadounidenses) o inclusive un ataque nuclear desde el Norte. No hace falta aclarar que Japón y Corea del Sur tendrían que estar dispuestos a respaldar cualquier respuesta del ejército estadounidense antes de llevarla a cabo.
La tercera opción sería lanzar un ataque militar convencional de estas características sólo si la inteligencia demostrara que Corea del Norte estaba colocando en alerta sus misiles y preparándolos para un uso inminente. Esto sería un clásico ataque preventivo. El peligro aquí es que la inteligencia tal vez no sea lo suficientemente clara -o que no llegue a tiempo.
Todo esto nos retrotrae a aquel día factible en el año 2020. Aunque mucho no se sepa, lo que sí parece casi seguro es que quienquiera que gane las elecciones presidenciales de Estados Unidos en noviembre enfrentará una decisión fatídica respecto de Corea del Norte en algún momento de su mandato.