Blížící se konfrontace se Severní Koreou
KYJEV – Představte si, že je rok 2020. Ředitel CIA si vyžádá naléhavou schůzku s americkým prezidentem. Důvod? Severní Koreji se podařilo vyrobit natolik malou jadernou bombu, že se vejde do špičky interkontinentální balistické rakety schopné doletět na území Spojených států. Tato zpráva brzy prosákne na veřejnost. Schůzky na nejvyšší úrovni vedené s cílem vymyslet nejvhodnější reakci se konají nejen ve Washingtonu, ale i v Soulu, Tokiu, Pekingu a Moskvě.
Tento scénář se dnes může zdát nereálný, ale je to spíš politologie než science fiction. Severní Korea právě uskutečnila svůj pátý (a podle všeho úspěšný) test jaderného zařízení, přičemž to udělala pouhých pár dní po testu několika balistických raket. Nedojde-li k nějaké velké intervenci, je jen otázkou času, kdy Severní Korea rozšíří svůj jaderný arzenál (dnes odhadovaný na 8-12 zařízení) a zjistí, jak miniaturizovat své zbraně tak, aby je mohly nést rakety se stále větším doletem a přesností.
Kdyby Severní Korea, nejmilitarizovanější a nejuzavřenější společnost na světě, tento práh skutečně překročila, mělo by to nedozírná rizika. Severní Korea schopná ohrozit území USA by mohla dospět k závěru, že se od americké armády nemá příliš čeho bát, a tento názor by ji mohl vést k zahájení konvenčního, nejaderného útoku na Jižní Koreu. A i kdyby taková válka skončila severokorejskou porážkou, v každém případě by cena za ni byla mimořádně vysoká.
Severní Korea by navíc ani nemusela zahajovat válku, aby měly její jaderné a raketové úspěchy reálný dopad. Kdyby totiž Jižní Korea nebo Japonsko někdy dospěly k závěru, že zesílená pozice Severní Koreje působí jako odstrašující prostředek amerického zapojení do případné války na poloostrově, ztratily by důvěru v americké bezpečnostní záruky, což by zvýšilo pravděpodobnost, že začnou vyvíjet vlastní jaderné zbraně. Jejich rozhodnutí by vylekala Čínu a připravila půdu pro regionální krizi či přímo konflikt právě v té části světa, kde existuje největší koncentrace lidí, bohatství a vojenské síly.
A je zde i další riziko. Finančně sužovaná Severní Korea by mohla cítit pokušení prodat jaderné zbraně nejvyšší nabídce, ať už by šlo o teroristickou skupinu nebo o jiný stát, který by dospěl k závěru, že i on tento typ zbraně potřebuje. Šíření jaderných zbraní už z podstaty věci zvyšuje pravděpodobnost dalšího šíření – a spolu s tím roste i hrozba jejich použití.
USA mají určité možnosti, ovšem žádná z nich není příliš lákavá. Pokud jde o vyjednávání, existuje pramalý či vůbec žádný důvod věřit, že by se Severní Korea vzdala něčeho, co považuje za svou nejlepší záruku přežití. Ve skutečnosti často používá vyjednávání jen k tomu, aby získala čas na další vývoj svých jaderných a raketových kapacit.
Subscribe to Project Syndicate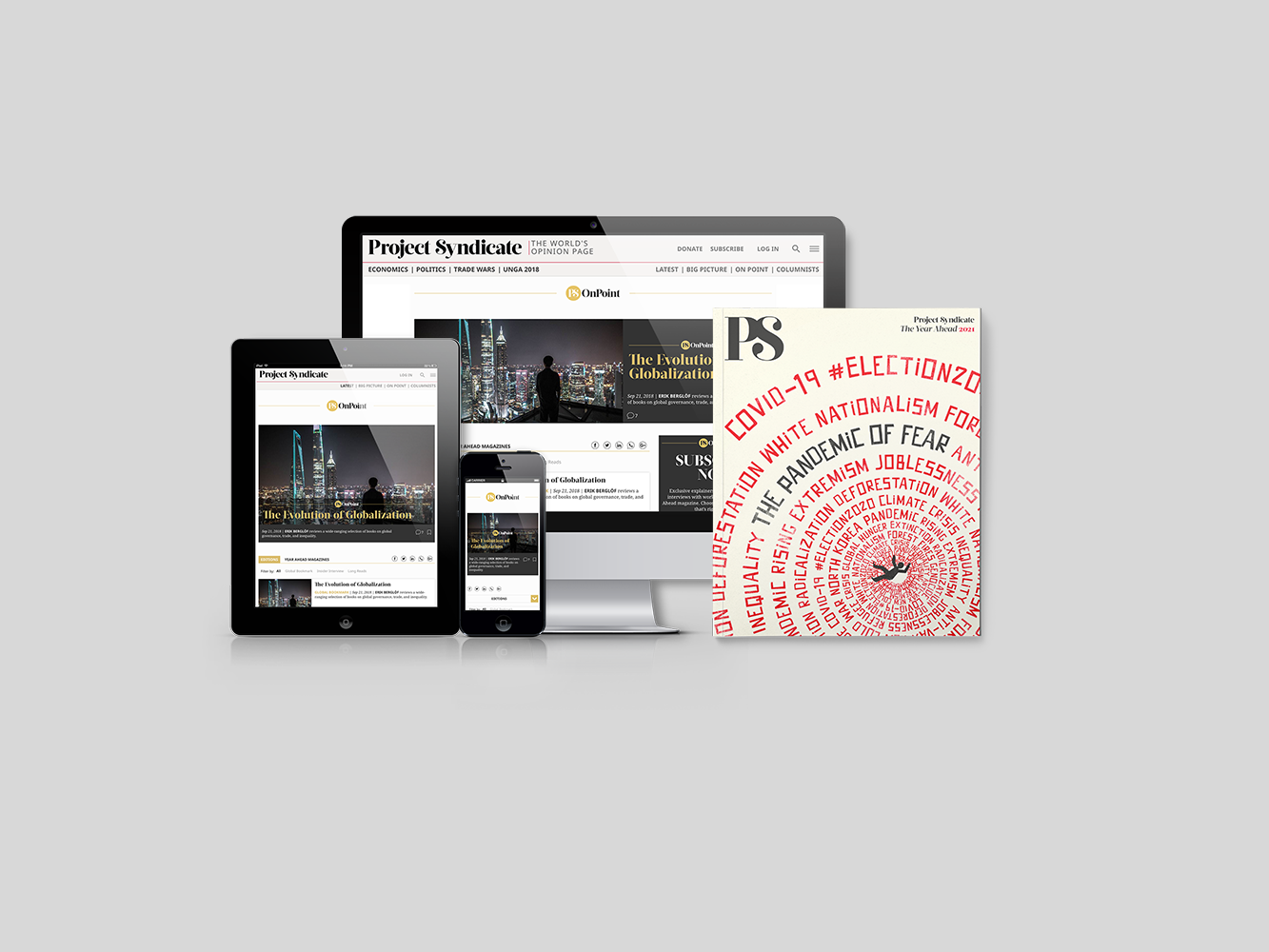 Subscribe to Project Syndicate
Enjoy unlimited access to the ideas and opinions of the world's leading thinkers, including weekly long reads, book reviews, topical collections, and interviews; The Year Ahead annual print magazine; the complete PS archive; and more – for less than $9 a month.
Další variantou je pokračovat v určité verzi současné politiky rozsáhlých sankcí. Problém je v tom, že sankce nebudou natolik silné, aby donutily Severní Koreu vzdát se svých jaderných a raketových programů. Částečně je to dáno tím, že Čína – která se obává velkého přílivu uprchlíků a sjednocené Koreje pod americkým strategickým vlivem v případě severokorejského kolapsu – se s největší pravděpodobností bude dál starat o to, aby Severní Korea měla potřebné palivo a potraviny.
V důsledku toho je smysluplnější zaměřit se na diplomacii s Čínou. Zástupci USA by se po bedlivých konzultacích s Jižní Koreou a Japonskem měli sejít s čínskými představiteli, prodiskutovat s nimi, jak by měla vypadat sjednocená Korea, a rozptýlit tak některé čínské obavy. Sjednocená země by například mohla být nejaderná a případné americké vojenské síly, které by na poloostrově zůstaly, by mohly být rozmístěné v menším počtu a jižněji, než je tomu dnes.
Samozřejmě je možné a snad i pravděpodobné, že by podobné záruky nevedly k významnému umenšení čínské podpory Severní Koreji. V takovém případě by USA měly tři další možnosti. První z nich by bylo naučit se žít se Severní Koreou disponujícími raketami, které by mohly dopravit jaderné bomby na americké území. Taková politika by měla obranný (v podobě rozmístění dalších protiraketových systémů) a odstrašující ráz: Severní Korea by chápala, že jakékoliv použití či rozšíření jaderných zbraní povede ke konci režimu a k možné jaderné odplatě. K zabránění či zbrzdění pokroku při vývoji severokorejského programu by se daly použít i kybernetické zbraně.
Druhou možností by byl konvenční vojenský útok zaměřený na severokorejské jaderné a raketové kapacity. Nebezpečí tkví v tom, že takový úder by nemusel splnit všechny požadované cíle a mohl by vyvolat buď konvenční vojenský útok na Jižní Koreu (kde působí téměř 30 000 amerických vojáků), nebo i jaderný útok ze Severu. Netřeba dodávat, že než by k jakékoliv americké vojenské reakci mohlo dojít, musely by být Japonsko a Jižní Korea připravené ji podpořit.
Třetí variantou by bylo podniknutí zmíněného konvenčního vojenského útoku pouze v případě získání zpravodajských informací, že Severní Korea uvádí své rakety do pohotovosti a připravuje je k bezprostřednímu nasazení. Pak by se jednalo o klasický preventivní úder. Nebezpečí spočívá v tom, že zmíněné zpravodajské informace by nemusely být dostatečně zřejmé – nebo přijít dostatečně brzy.
To vše nás přivádí zpět k onomu fiktivnímu dni v roce 2020. I když v této otázce zůstává mnoho neznámých, zdá se téměř jisté, že ať už v listopadových prezidentských volbách v USA zvítězí kterýkoliv kandidát, někdy v průběhu funkčního období se ocitne před osudovým rozhodnutím o Severní Koreji.
Z angličtiny přeložil Jiří Kobělka.