Co teď s Amerikou?
NEW YORK – Aspoň to nebyla katastrofa. Kdyby se demokratům nepodařilo zajistit si většinu ve Sněmovně reprezentantů USA, prezident Donald Trump by se cítil všemocný, se všemi neblahými důsledky, jež by to přineslo. Republikáni ale stále ovládají senát a to znamená, že soudnictví, včetně Nejvyššího soudu, se bude dál posouvat doprava. Ze zvolení republikánských guvernérů ve významných státech jako Ohio a Florida zase plyne, že pilováním volebních obvodů lze zvýšit šance na Trumpovo znovuzvolení v roce 2020.
Jedním z nejfrekventovanějších politických klišé před těmito volbami v polovině funkčního období prezidenta bylo, že jsou "bitvou o duši Ameriky". Je snadné si představit republikány a demokraty jako symboly dvou různých podob země: jedna je převážně bělošská, skrovně vzdělaná, nepříliš mladá, silná na venkově, často mužská a hrdá na své zbraně; druhá je lépe vzdělaná, mladší, městská, rasově rozmanitá, ženštější a silně nakloněná regulací zbraní. Jsou to karikatury, ale vyjadřují snadno rozeznatelnou realitu.
Přestože jsou o sobě oba tábory přesvědčeny, že jsou americkými vlastenci, jejich představy o vlastenectví si nemohou být vzdálenější. "Progresivní" patriotismus dobře vystihl spisovatel James Baldwin: miloval Ameriku víc než kteroukoli jinou zemi na světě, a právě proto si trval na právu neustále ji kritizovat. Trumpovští vlastenci by Baldwina pranýřovali jako zrádce.
Velkým pokušením pro demokraty, když teď ovládli sněmovnu, je vytěžit maximum z toho, co považují za své nejsilnější stránky: z rasové a genderové rozmanitosti a ze sdíleného odporu k Trumpovi. Byl by to logický postoj. Trump je opravdu otřesný a demokraté by mohli oprávněně tvrdit, že starší bílí muži z venkova zastupují dnešní Ameriku méně než mladí, městští a nebělošští lidé a nově posílené ženy.
Přesto, zaměřit demokratický program na Trumpa a rozmanitost by byla chyba. Vznikne tlak, zejména ze strany mladších demokratů, vyhecovaných vlastním úspěchem, na ústavní obžalobu prezidenta. Leč dokud je senát, který by jej musel uznat vinným, v rukou republikánů, sněmovnou vznesená obžaloba by prakticky postrádala smysl. I kdyby byl obžalován, dál by byl prezidentem a republikáni by měli sklon jej ještě urputněji bránit.
Mít víc žen, nebělochů a nekřesťanů v zákonodárném sboru je jistě dobrá věc. Přináší to osvěžující a nutný kontrast k Republikánské straně, která se přerodila k obrazu svého vůdce: zlostná, bělošská a často otevřeně rasistická. Jenže bojovat proti Trumpově politice identity neméně agresivní formou takové politiky by znamenalo zhoršit kmenové rozštěpení politiky a pro demokraty by pak mohlo být těžší zvítězit v celostátních volbách.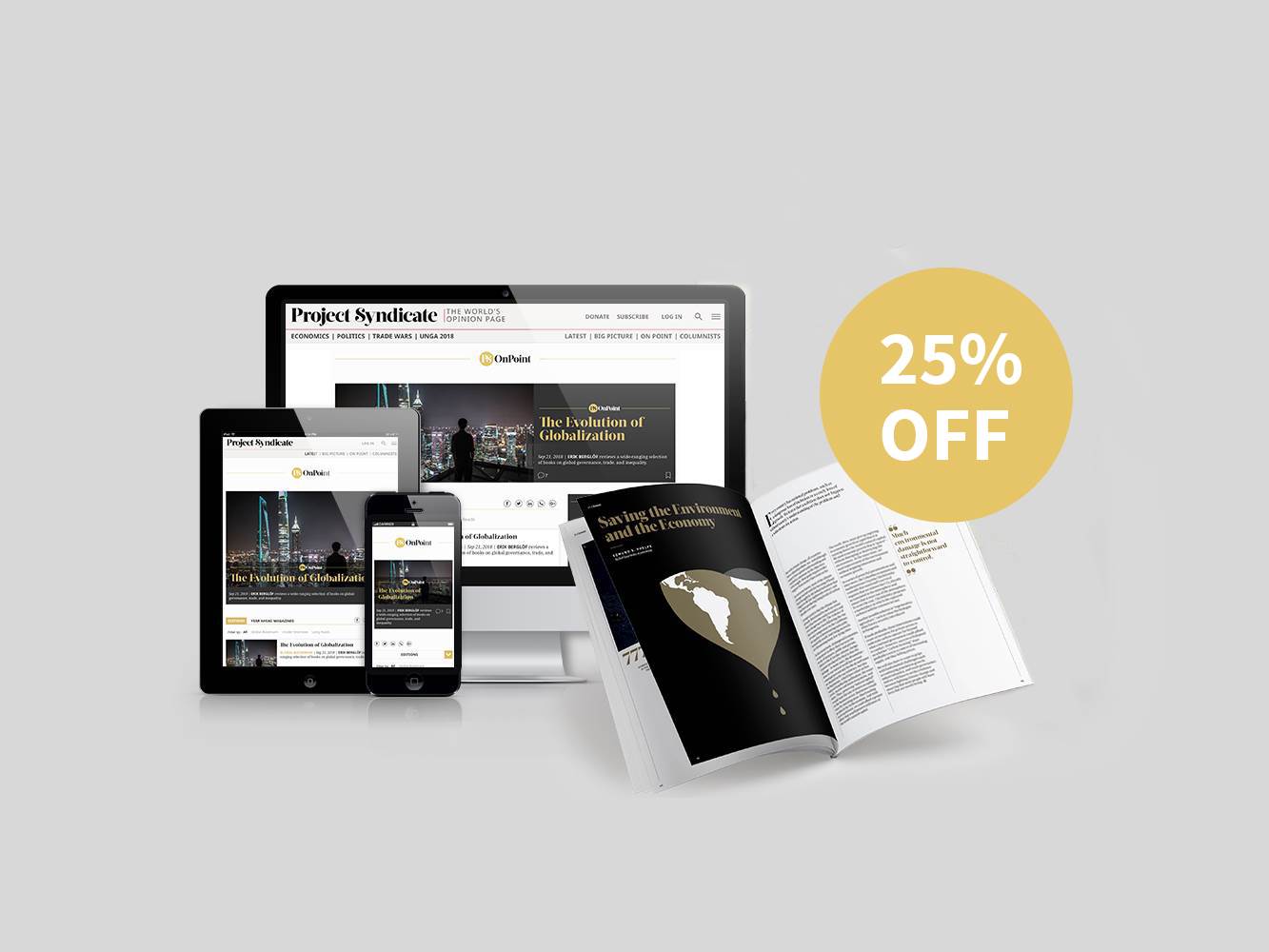 Subscribe now
For a limited time only, get unlimited access to On Point, The Big Picture, and the PS Archive, plus our annual magazine, for just $75.
Vždy existuje nebezpečí, že demokraté budou rozštěpeni, postaví-li se mladší radikálové proti převážně bělošskému vedení. I republikáni, kteří se zdají naprosto sjednocení za svým lídrem, mají ovšem problém. Sociálně liberální, velmi dobře vzdělaní republikáni, kteří bývali páteří strany, jsou vytlačeni tak daleko na okraj, že jsou téměř neviditelní. Posledním z těchto mohykánů byl zřejmě John McCain.
Z toho by demokraté měli těžit. Je proto třeba klást menší důraz na sexuální, rasovou či genderovou identitu a větší na ekonomiku. Během hospodářské konjunktury, kdy se republikáni mohou chlubit rekordně nízkou nezaměstnaností, se to může jevit jako naivní strategie. I mnoho tradičních konzervativců přísahajících na laissez-faire by ale mělo uznat, že propast zející mezi bohatými a chudými neprospívá podnikání. Henry Ford, který nebyl v mnoha otázkách právě studnicí moudrosti, si uvědomoval, že chcete-li prodávat auta, musíte dostat lidem do kapes dost peněz, aby si je mohli kupovat.
Také tohle je téma blízké rozpolcené duši Ameriky. Pro některé je americká identita založena na bujném kapitalistickém podnikání a drsném individualismu, jež na cestě k materiálnímu štěstí nesvazuje přílišná vládní regulace. Pro jiné však Amerika vyrůstá z ideálu větší sociální spravedlnosti a ekonomické rovnosti – které by dnes měly zahrnovat odhodlání řešit problém změny klimatu (téma ve volbách téměř nediskutované), neboť globální oteplování uškodí chudým víc než bohatým.
Byly tu doby vzestupu velice movitých lidí, kupříkladu pozlacený věk konce devatenáctého století, kdy 2 % amerických domácností vlastnily víc než třetinu bohatství země, anebo právě naše přítomnost, kdy horní 1 % vlastní bezmála polovinu bohatství. Byly tu ale také reformní časy, kdy se vlády snažily touto bilancí pohnout. Nejznámějším příkladem je Nový úděl Franklina D. Roosevelta ve 30. letech 20. století.
Zjevně nastal čas na Nový úděl II. Místo slibů dalších daňových úlev pro nejbohatší občany by spravedlivější fiskální politika mohla zaplatit nezbytné mosty a další veřejné statky a služby, které by zlepšily život všem. Znakem civilizované společnosti je zdravotní péče dostupná všem občanům. V USA je k tomuto cíli ještě dlouhá cesta. Totéž platí o kvalitním veřejném školství. Je absurdní, kolik lidí, kteří z takových "socialistických" politik mohou očekávat vlastní prospěch, se stále nechá umluvit, aby hlasovali proti nim, protože jsou prý "neamerické".
Zaměření na rovnostářství by se samozřejmě zamlouvalo liberálům, ale nemělo by odpuzovat ani umírněné voliče, protože větší rovnost by prospěla ekonomice. Dokonce by možná přimělo část Trumpových rozzlobených, chudých stoupenců uvědomit si, že smyslem jeho pseudopopulismu není pomoci zapomenutým lidem ve městech Rezavého pásu a ve venkovském vnitrozemí. Jeho smyslem je dát ještě víc peněz hrstce nejbohatších. Poselstvím demokratické kampaně v příštích dvou letech by mělo být, že v plutokracii tratí všichni ostatní.
Z angličtiny přeložil David Daduč