"Nerůstový" recept na strádání
LONDÝN – Bezmála 240 akademiků prohlásilo ze svých slonovinových věží, že hospodářský růst škodí Evropě i planetě. Společně s globálními stoupenci "nerůstové ekonomiky" uspořádali ve dvou měsících konferenci v Méxiku, Malmö a Bruselu.
Jejich úsilí zvěstuje návrat k dřívější, důkladně vyvrácené podobě strašení ekologickou katastrofou, která je odtržená od reality a pohrdá miliardami lidí na světě.
Tito aktivisté tvrdí, že musíme zastavit hospodářský růst, protože planeta překračuje environmentální meze a stoupá nerovnost mezi lidmi.
Jenže co se týče nejdůležitějších otázek životního prostředí, hospodářský růst problémy nevytváří, nýbrž je řeší. Nejčistšími místy nejsou nejchudší země, ale bohatší ekonomiky, které si uklízejí na vlastním prahu. Jak společnosti bohatnou, jedinci si mohou dovolit přestat se bát o stravu a hygienu a začít si dělat hlavu s životním prostředím.
Největším environmentálním zabijákem je znečištění vzduchu v interiéru, jehož obětí jsou chudí lidé, kteří spalují trus a dřevo, aby si uvařili a ohřáli se. Jak společnosti bohatnou, mohou si lidé dovolit čistší technologie. V roce 1990 znečištění vzduchu v budovách zapříčinilo víc než 8 % úmrtí; v roce 2016 to bylo 4,7 %. Navzdory růstu populace každoročně v důsledku znečištění vnitřního ovzduší zemře o 1,2 milionu lidí méně.
Když společnosti vybřednou z krajní chudoby, znečištění venkovního vzduchu se zprvu zhoršuje. Poté ale výrazně opadá, jelikož růst, technologické změny a postoje veřejnosti ovlivňují přístupy a předpisy. V Číně například emise oxidu siřičitého dosáhly vrcholu v roce 2006 a od té doby klesají.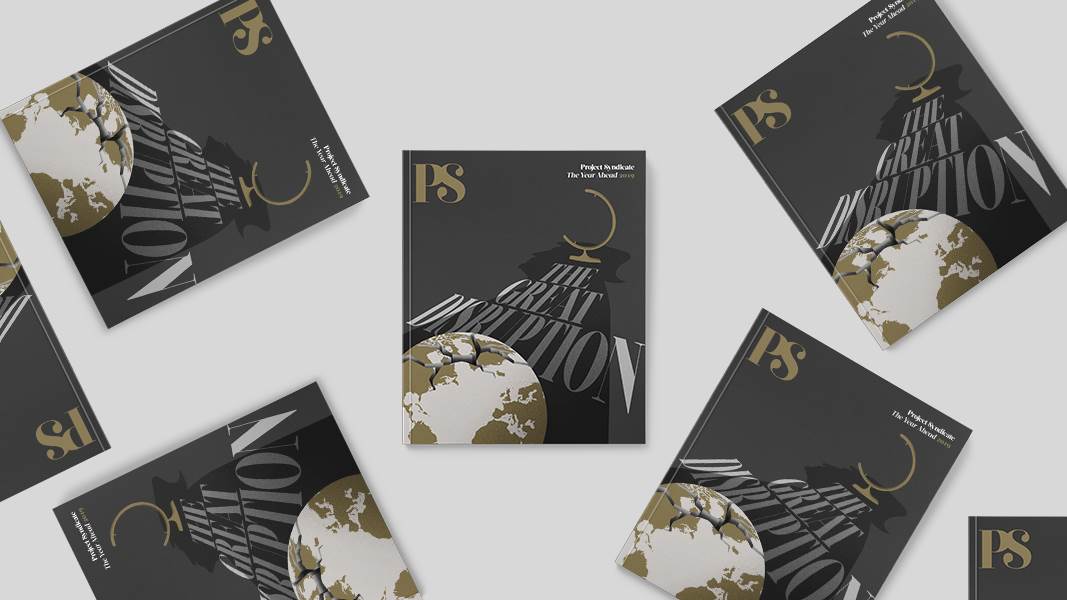 The Year Ahead 2019
Featuring commentaries by Joseph Stiglitz, Sri Mulyani Indrawati, Angus Deaton, Célestin Monga, Jean-Claude Juncker, and other leading thinkers. Now available for pre-order.
Světové lesy vyprávějí podobný příběh. Většinu dějin lidstva byly stromy decimovány všude, kde se usadil člověk. Vyšší zemědělské výnosy a měnící se postoje způsobily, že bohaté země lesy rostoucí měrou ochraňují a opětovně zalesňují.
Hospodářský růst navíc zajišťuje lepší přístup k podstatným věcem, jež většina lidí na planetě požaduje nebo chce: zdravotnictví, školství, bezpečnosti a mobilitě. Jak uvnitř zemí, tak napříč zeměmi platí, že spokojenost se životem stoupá s vyššími příjmy. Studie uskutečněná v Evropě, která zkoumala, zda prosperita zlepšila kvalitu života, zjistila, že "kvalita života Evropanů je lepší v bohatších společnostech".
Hybatelé nerůstové kampaně tvrdí, že jejich hlavní starostí je nerovnost, ale záměrně přehlížejí naprostou většinu planety. USA zažívají zřetelný vzestup nerovnosti: horní 1 % si v roce 1913 vydělalo 18 % příjmů; v roce 1976 údaj klesl na 10,4 % a v roce 2014 se vrátil na 20 %. Ve většině světa se ale zkušenost výrazně liší, včetně kontinentální Evropy a Japonska, kde si horní 1 % oproti době před 100 lety vydělává zhruba polovinu. Celosvětově se nerovnost snižuje, protože se mnohem víc lidí v rozvojovém světě vymanilo z chudoby.
Příjmy nejsou jediným ukazatelem klesající nerovnosti. Polovina všech přírůstků k blahobytu v letech 1960 až 2000 pramení z toho, že žijeme déle a zdravěji. V uplynulém půlstoletí se mezera mezi očekávanou délkou dožití v nejbohatších a nejchudších zemích světa zúžila z 28 na 19 let. V důsledku toho je nerovnost co do délky života nižší než v posledních dvou staletích.
Globální obchod a hospodářský růst proměňují životy v rozsahu, jaký byl kdysi nepředstavitelný. Před dvěma sty lety žilo v bídě zhruba 94 % planety. V roce 2015 Světová banka zjistila, že v krajní chudobě vůbec poprvé žije méně než 10 % světové populace. Od roku 1990 do dneška se počet lidí žijících v krajní chudobě snížil o víc než miliardu.
Soudobí malthusiánci se staví proti šíření těchto obrovských přínosů do dalších částí světa, protože mají za to, že globální oteplování bude tak zlé, že zastavení růstu ospravedlňuje. To protiřečí Mezivládnímu panelu Organizace spojených národů ke změně klimatu (IPCC), který uvádí, že "ve většině hospodářských odvětví bude dopad změny klimatu malý ve srovnání s vlivy jiných jevů," třeba změn počtu obyvatel, věku, příjmů a technologií.
Podle IPCC celkový dopad klimatických změn dosahuje v současnosti celkem zhruba 0 % HDP a v roce 2100 vyjde na 2-4 % HDP. To je sice problém, ale ani zdaleka to není důvod, abychom lidem brali příležitost zbavit se chudoby.
Řešení změny klimatu – tak jako v případě mnoha jiných problémů – přinese technika. Musíme vynaložit mnohem větší úsilí, které zajistí, že zelená energetika bude levnější a účinnější než fosilní paliva, abychom i bez vypouštění oxidu uhličitého dokázali dál zbavovat miliony lidí chudoby.
Akademici se zaslepenou analýzou a mylnými obavami v zásadě říkají, že abychom mírně snížili globální oteplování, měli bychom skoncovat s růstem, který dokáže pozvednout stamiliony lidí z chudoby, předejít milionům úmrtí v důsledku znečištění vzduchu a dát miliardám příležitost k lepšímu životu díky pokroku v oblasti zdravotnictví, bydlení, školství a příjmů.
Je cosi hluboce znepokojivého na akademicích, kteří říkají ostatním, aby se vzdali výhod, jimž se sami těší. Co svět opravdu potřebuje, je mnohem víc růstu a mnohem méně pokrytectví.
Z angličtiny přeložil David Daduč