Une réflexion non orthodoxe sur une politique monétaire non conventionnelle
CONSTANCE – Les taux directeurs des banques centrales des économies avancées sont bloqués à des niveaux inconfortablement bas. Et il ne s'agit pas d'une conjoncture momentanée : un faisceau croissant de preuves laisse à penser que ces circonstances aléatoires devraient persister. L'inflation aux États-Unis, en Europe et au Japon reste en deçà des objectifs officiels. Les mesures du taux d'intérêt naturel, en adéquation avec des conditions économiques normales, accusent une tendance à la baisse depuis des années.
Les estimations du taux d'intérêt naturel pour les États-Unis se situent entre 2,25 et 2,50 pour cent – en d'autres termes, précisément l'objectif de taux des fonds fédéraux de la Réserve fédérale américaine (Fed). Cela signifie que la Fed n'a qu'une marge de manœuvre limitée en matière de resserrement monétaire si elle ne veut pas manquer sa cible d'inflation et mettre en péril la croissance économique. Et ce qui vaut pour la Fed est encore plus vrai pour la Banque centrale européenne et la Banque du Japon.
Ce plafonnement des taux directeurs envisageables signifie que lors de la prochaine récession, les banques centrales n'auront qu'une marge d'action réduite pour les abaisser. Quelques banquiers centraux ingénieux ont bien tenté des expériences avec des taux d'intérêt négatifs. Mais les analyses rétrospectives ont établi que des taux négatifs compromettent la rentabilité des banques commerciales et affaiblissent l'ensemble du système bancaire, si bien que les banquiers centraux peu enclins à prendre des risques répugneront à répéter ces expériences.
Les banques centrales devront donc, à la prochaine récession, avoir à nouveau recours à l'assouplissement quantitatif (quantitative easing - QE). Ce quatrième épisode de QE déclenchera un tollé des critiques des épisodes précédents, qui estimaient que les banques centrales outrepassaient leur mandat. En rachetant des titres hypothécaires et des obligations d'entreprise, se sont plaints ces détracteurs, les banques centrales faussaient les marchés financiers. En utilisant des dispositifs destinés à allonger la maturité moyenne des titres qu'elles détiennent, les banques centrales détruisent les informations tirées de la courbe de rendement. En gonflant leurs bilans, elles s'exposent à des risques de pertes en capital.
Des responsables politiques, tout aussi critiques, se sont demandés si les banquiers centraux pouvaient se voir confier ce nombre toujours croissant de transactions sans une quelconque « supervision adulte » des représentants élus par les citoyens, c'est-à-dire les responsables politiques mêmes. Il s'en est ensuivi, aussi sûrement que la nuit succède au jour, que l'indépendance des banques centrales a fait l'objet d'attaques politiques de plus en plus frontales.
L'enseignement tiré par ceux qui attachent beaucoup d'importance à l'indépendance des banques centrales est que l'assouplissement quantitatif aurait du être évité la dernière fois et devrait être évité à l'avenir, parce qu'il ouvre la voie à une interférence politique dans la conduite de la politique monétaire.
Subscribe now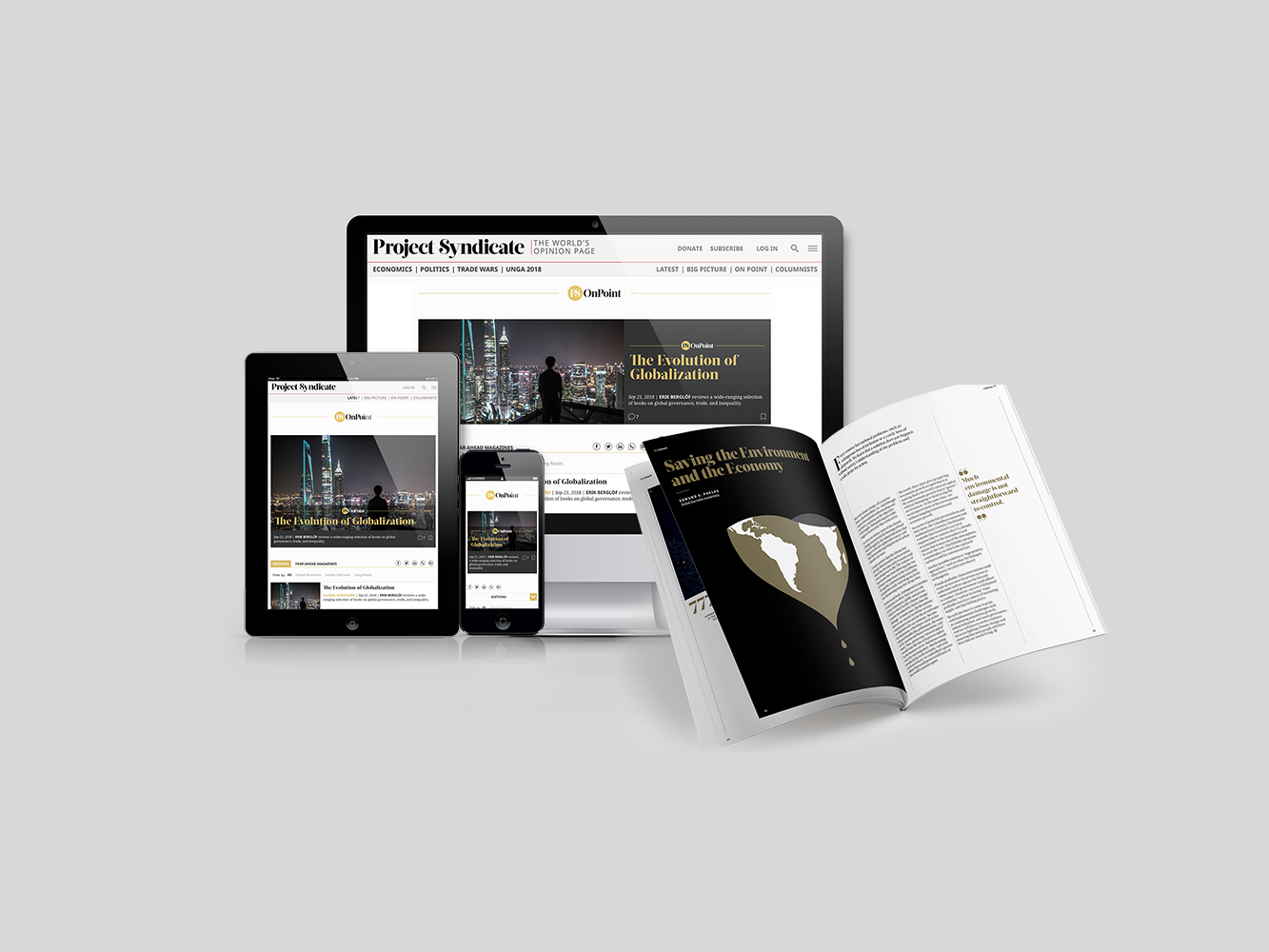 Subscribe now
Get unlimited access to OnPoint, the Big Picture, and the entire PS archive of more than 14,000 commentaries, plus our annual magazine, for less than $2 a week.
Les opposants au QE devraient toutefois considérer l'alternative. À défaut de ce soutien des banques centrales des économies avancées à la suite de la crise financière mondiale, une déflation préjudiciable aurait pu s'installer et la récession post-crise aurait été plus grave. Qu'auraient alors dit les critiques ? Il semble peu probable que l'indépendance des banques centrales aurait survécu à l'accusation plus accablante encore, et justifiée, que les responsables de la politique monétaire avaient manifesté un manque de vigilance coupable.
Une autre critique du QE, qui prévaut en Europe en particulier, est qu'il crée un aléa moral pour les gouvernements. Le rachat de titres d'État par les banques centrales abaisse artificiellement le coût de l'emprunt. Normalement, les gouvernements qui émettent de nouveaux titres de créance voient augmenter le coût de l'emprunt, ce qui les incite à limiter cette pratique. La discipline de marché, sous la forme de taux d'intérêt plus élevés, oblige des gouvernements comme celui de l'Italie, tenté d'augmenter le déficit budgétaire, à y réfléchir à deux fois. Ce n'est toutefois pas le cas lorsque les banques centrales agissent comme des acheteurs en dernier ressort des titres obligataires et sont prêtes à racheter sans limite des titres d'État. Dans ces circonstances, la discipline de marché est neutralisée.
Les dirigeants populistes, prédisposés à faire fi des contraintes budgétaires et à promettre des transferts financiers massifs en faveur de leurs électeurs, ont alors une plus grande marge de manœuvre. Dans ce cas de figure, l'économie aura une poussée d'adrénaline immédiate  à cause de l'augmentation des dépenses publiques, ce qui confortera la position des dirigeants au pouvoir. Mais comme l'a fait remarqué l'économiste américain Herbert Stein, «  si un phénomène ne peut continuer indéfiniment, il s'arrêtera». À long terme, la prodigalité populiste se traduira inévitablement par un défaut sur la dette souveraine ou une monétisation de la dette accompagnée de problèmes inflationnistes.
L'implication est qu'il serait préférable que les banques centrales résistent au chant des sirènes de l'assouplissement quantitatif. Les gouvernements subiraient alors des pressions qui les incitent à ne pas vivre au-dessus de leurs moyens. Si les dirigeants populistes persistent à mettre en œuvre leurs politiques budgétaires typiquement irresponsables, ils seront sanctionnés par les marchés financiers. Si les investisseurs se désengagent massivement pendant que les populistes sont au pouvoir, ces derniers perdront tout soutien politique.
Il faut, à nouveau, considérer l'alternative. Si les banques centrales renoncent au QE lors du prochain ralentissement économique, l'effondrement de la production qui en résultera sera d'autant plus sévère. Les politiciens populistes diront alors que les dirigeants des partis traditionnels et les personnes nommées par les élus ne sont pas des gestionnaires fiables de l'économie ; ils auront alors de nouvelles preuves à charge et une plus grande colère à canaliser lors de leurs campagnes électorales. Avec plus de populistes au pouvoir, les déficits budgétaires deviendront plus importants, au lieu de diminuer. L'instabilité sera plus grande, au lieu de l'être moins.
Les critiques de l'assouplissement quantitatif ont raison de mettre en garde contre ses conséquences imprévues. Mais renoncer au QE peut également avoir des effets inattendus. Ces critiques devraient soigneusement réfléchir à ce qu'ils souhaitent réellement.