Bipolární trhy za "nové prostřednosti"
NEW YORK – Finanční trhy mají sklon procházet maniodepresivními cykly a v posledních letech to platilo obzvlášť. Během příklonů k riziku investoři, hnaní "živočišností", vyvolávají býčí trhy, zpěnění a občas přímo bubliny; nakonec však na určitý negativní šok přehnaně zareagují, propadnou hlubokému pesimismu, začnou se zbavovat rizika a vynutí si korekci nebo medvědí trh.
Zatímco během celého roku 2017 ceny amerických a globálních akcií strmě rostly, v roce 2018 začaly vrávorat a v posledním čtvrtletí naplno sklouzly do deprese. Tento odklon od rizika odrážel obavy z globální recese, čínsko-americká obchodní pnutí a signály Federálního rezervního systému, že bude dál zvyšovat úrokové sazby a uskutečňovat kvantitativní zpřísňování. Od letošního ledna však trhy ožily natolik, že někteří seniorní správci aktiv prognózují tržní "melt-up" (opak "meltdown" čili zhroucení), tedy že akcie budou dál prudce stoupat nad své současné zvýšené úrovně.
Člověk by mohl hájit stanovisko, že tento čerstvý cyklus příklonu k riziku přetrvá po zbytek roku. V prvé řadě se stabilizuje růst v Číně, v důsledku dalšího kola tamní makroekonomické stimulace, což rozptyluje obavy z tvrdého přistání. Nadto Spojené státy a Čína možná brzy dosáhnou dohody, která zabrání další eskalaci probíhající obchodní války. Zároveň platí, že ve druhém pololetí se očekává určité posílení amerického a globálního růstu a že byl odvrácen "tvrdý brexit", když Evropská unie prodloužila lhůtu pro odchod Spojeného království do 31. října 2019. Co se týče vyhlídek eurozóny, bude hodně záviset na Německu, kde by se růst mohl znovu odrazit, až opadnou globální protivětry.
Kromě toho jsou centrální banky, zejména Fed, opět silně holubičí, což patrně zvrátilo zpřísňování finančních podmínek, které na konci roku 2018 vyvolalo odklon od rizika. Po zveřejnění Muellerovy zprávy, očišťující amerického prezidenta Donalda Trumpa od nařčení z trestného spiknutí (ačkoli v otázce maření spravedlnosti zprošťující není), na politickém poli prudce klesla pravděpodobnost řízení o odvolání prezidenta USA. Když teď má Trump ruské vyšetřování za sebou, možná se bude vyhýbat destabilizačním výrokům (či tweetům), které by mohly děsit akciový trh, neboť se jedná o klíčové měřítko, jímž posuzuje svůj vlastní úspěch.
Konečně vlivem pozitivní zpětné smyčky silnější trhy povzbudí hospodářský růst, což zase může vést k vyšším tržním hodnotám.
Tyto události mohou a nemusí zajistit po zbytek roku klidnou plavbu. Trhy už výše zmíněné pozitivní eventuality zakalkulovaly do cen, kdežto jiné faktory by mohly vyvolat další období odklonu od rizika. Zaprvé, na mnoha trzích je vysoký poměr cen k výnosům, zejména u amerických akcií, což znamená, že korekci by mohl vyvolat už mírný negativní šok. Ziskové marže amerických korporací jsou dokonce tak vysoké, že by letos mohlo dojít k "recesi výnosů", přetrvá-li růst kolem 2 %, zatímco výrobní náklady by v důsledku napjatého trhu práce mohly stoupat.
Subscribe now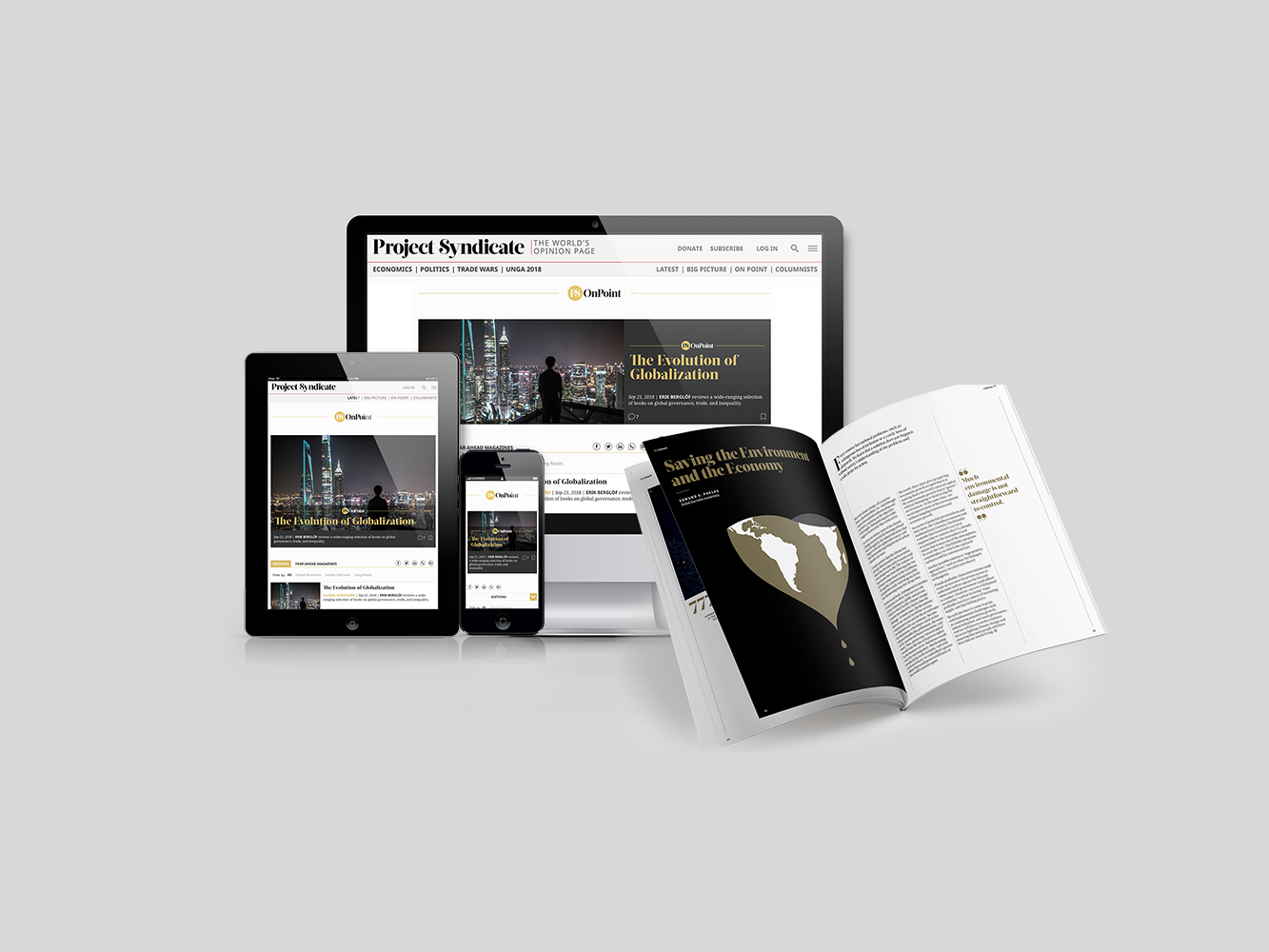 Subscribe now
Get unlimited access to OnPoint, the Big Picture, and the entire PS archive of more than 14,000 commentaries, plus our annual magazine, for less than $2 a week.
Zadruhé jsou tu zvýšená rizika ve spojitosti s rozsahem a složením dluhů amerického firemního sektoru, a to kvůli širokému výskytu pákových půjček, podřadných dluhopisů s vysokými výnosy a firemních "padlých andělů", jejichž dluhopisy byly překlasifikovány z investiční třídy do téměř odpadní kategorie. Kromě toho obchod s nemovitostmi tíží nadbytečná kapacita, neboť developeři stavěli přespříliš a internetový obchod podemílá poptávku po kamenných maloobchodních prostorách. Za takových okolností by jakákoli známka zpomalení růstu mohla vést k náhlému vzestupu cen kapitálu pro vysoce zadlužené firmy, a to nejen v USA, ale i na rozvíjejících se trzích, kde je významný díl dluhu denominován v dolarech.
Zatřetí, jestliže přetrvá hospodářský růst USA, očekávání trhu, že Fed bude dál holubičí, se zřejmě ukážou jako neopodstatněná. Rozhodnutí Fedu nesnižovat sazby by tedy mohlo překvapit a vyvolat akciovou korekci.
Začtvrté, také naděje na rozřešení čínsko-americké obchodní války mohou být plané. I v případě dohody by se konflikt mohl znovu vyostřit, kdyby jedna strana podezřívala druhou, že nedodržuje své závazky. Vzkypět by mohla i jiná bublající obchodní napětí, kdyby například Kongres USA neratifikoval revidovanou Severoamerickou dohodu o volném obchodu nebo kdyby Trump dál usiloval o zavedení dovozních cel na automobily z Evropy.
Zapáté, Evropský růst je velmi křehký a může jej přibrzdit kterákoli z řady případných událostí, od silného výsledku populistických stran v nadcházejících volbách do Evropského parlamentu po politickou nebo ekonomickou krizi v Itálii. Došlo by k tomu v době, kdy je monetární a fiskální stimulace v eurozóně omezená a integrace eurozóny vázne.
Zašesté, také mnohé ekonomiky rozvíjejících se trhů jsou silně exponované politickým a správním rizikům. Patří k nim (řazeno dle stoupající křehkosti): Mexiko, Brazílie, Argentina, Turecko, Írán a Venezuela. Nejnovější kolo stimulace v Číně zatížilo už dříve zadlužený podnikový sektor ještě větším finančním rizikem – a nemusí stačit ani k pozvednutí tamního tempa růstu.
Zasedmé, Trump na Muellerovu zprávu nemusí reagovat obezřetně, ale chvástavě. Se zraky upřenými na prezidentské volby roku 2020 by si ještě mohl přisadit v zápasech s demokraty, vypálit nové salvy v obchodní válce, obsadit Radu Fedu nekvalifikovanými patolízaly, šikanou nutit Fed ke snižování sazeb či přivodit další zadrhnutí vlády kvůli dluhovému stropu nebo imigrační politice. Zároveň by přístup Trumpovy administrativy k Íránu a Venezuele mohl na úkor růstu vyvolat další vzestupný tlak na růst cen ropy – které se od loňského podzimu vzpamatovaly.
Konečně, jsme stále ve světě s nízkým potenciálem růstu – v "nové prostřednosti" zachovávané vysokým soukromým a veřejným zadlužením, rostoucí nerovností a zvýšeným geopolitickým rizikem. Široce rozšířený populistický odpor vůči globalizaci, obchodu, migraci a technologiím bude mít nakonec téměř jistě negativní účinek na růst a trhy.
Přestože tedy nejnovější milostná aféra investorů s akciovými trhy možná letos přetrvá, bude to nadále vrtkavý a kolísavý vztah. Nesčetně zklamání by mohlo vyvolat další odklon od rizika a případně ostrou tržní korekci. Otázkou není, jestli se to stane, nýbrž kdy se to stane.
Z angličtiny přeložil David Daduč