Jak co nejlépe využít vakcínu proti malárii
ABUJA – Nová vakcína proti malárii, která se nyní pokusně zavádí v subsaharské Africe, kde se vyskytuje 90% případů malárie, by se mohla stát převratnou inovací v oblasti globálního zdraví. Má-li však naplnit svůj potenciál, budou muset i ministři zdravotnictví provést některé významné změny.
Malárie celosvětově zabije milion lidí ročně, přičemž většinu obětí tvoří děti ve věku do pěti let. Ekonomické náklady této nemoci – výdaje na léčbu, absence v zaměstnání, zmeškané vzdělání, pokles produktivity a úbytek investic a cestovního ruchu – se v Africe odhadují na 12 miliard dolarů ročně.
Nová vakcína RTS,S/AS01 (RTS,S), kterou společnost GlaxoSmithKline vyvíjela 32 let při nákladech přesahujících 700 milionů dolarů, by to mohla do značné míry změnit. Při klinických zkouškách u dětí ve věku 5-17 měsíců, které obdržely čtyři dávky, zabránila vakcína v následujících čtyřech letech přibližně čtyřem případům malárie z deseti (39%) a přibližně třem případům těžké malárie z deseti (29%), přičemž se významně snížil také počet hospitalizací. Potřeba krevních transfuzí u těžkých případů klesla o 29%.
Jakožto první vakcína, u níž se prokázalo, že poskytuje částečnou ochranu proti malárii u malých dětí, se dnes RTS,S zpřístupňuje prostřednictvím rutinních imunizačních programů ve vybraných oblastech Ghany, Keni a Malawi. Ačkoliv se však očekává, že vakcínu RTS,S obdrží odhadem 360 000 dětí ročně, mají tyto programy – a zdravotnické systémy, v nichž fungují – několik vážných slabin.
Jednou slabinou je uskladňování a dodávka vakcín. Síla vakcinační dávky závisí na tom, zda zůstala v dobře fungujícím "chladicím řetězci" – tedy v systému uskladňování a dopravy vakcín při doporučených teplotách – od okamžiku výroby do okamžiku použití. Aby se splnil účel dětských vakcinací, je nutné zajistit a v nezbytných případech posílit chladicí řetězce vedoucí k dětem ve všech oblastech – včetně těch odlehlých.
To znamená investovat do spolehlivého vybavení pro uskladňování a dopravu vakcín, dostatečné údržby tohoto vybavení, personálu, který bude řídit distribuci vakcín, a účinného monitorování celého systému. Zároveň to znamená investovat do infrastruktury (jako jsou silnice) a tam, kde konflikty a nejistota zvyšují cenu takových investic, rovněž do novátorských mechanismů dodávek.
Subscribe now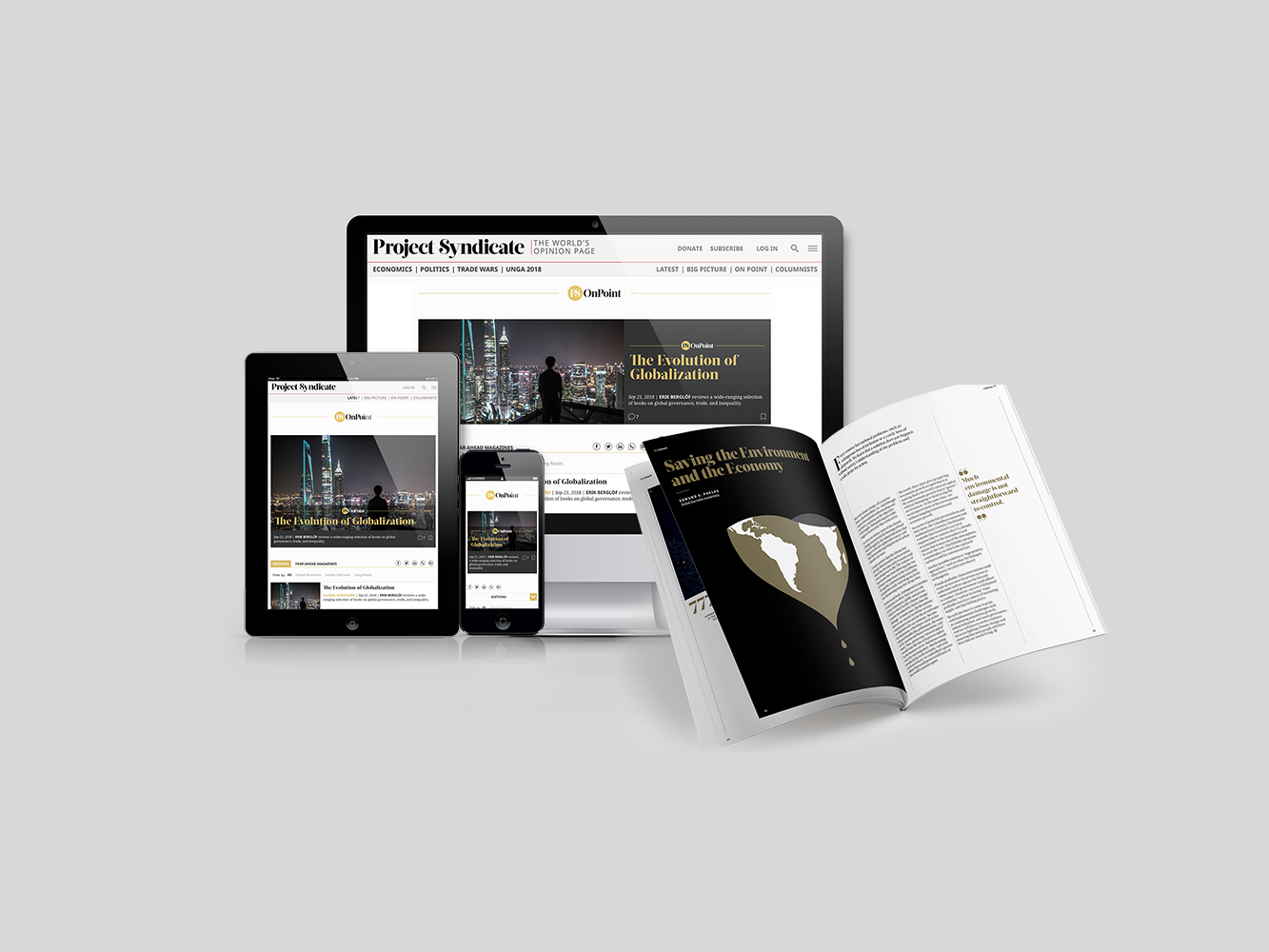 Subscribe now
Get unlimited access to OnPoint, the Big Picture, and the entire PS archive of more than 14,000 commentaries, plus our annual magazine, for less than $2 a week.
Rwandská technologická společnost Zipline se stala průkopníkem v oblasti využívání dronů k dodávkám krve, vakcín, léků a dalších základních zdravotnických potřeb. Firma, která až dosud poskytla přístup k urgentní léčbě 13 milionům lidí, nedávno rozšířila svou službu dodávek pomocí dronů do Ghany. Dalším technologicky špičkovým řešením, o němž by se mělo uvažovat, je využití mobilních telefonů k řízení zásob vakcín a k prevenci výpadků v primárních zdravotnických zařízeních.
Dalším úkolem pro země z celé Asie a Afriky je snížit závislost na organizaci Gavi, the Vaccine Alliance v oblasti financování vakcinačních programů. Od roku 2001 zaslala aliance Gavi 893 milionů dolarů do Pákistánu, 565 milionů do Nigérie a 222 milionů do Afghánistánu, abychom jmenovali alespoň tři příklady.
Místo aby se však země dál spoléhaly na externí dárce – a riskovaly, že pak budou trpět důsledky dárcovské únavy –, měly by nad svými vakcinačními programy převzít kontrolu. Jedním ze způsobů, jak toho dosáhnout, je zavést veřejně financované všeobecné pokrytí zdravotní péčí.
V současné době postrádají miliony obyvatel Asie a Afriky přístup k dostatečné, dostupné a spolehlivé zdravotní péči. Mnozí z nich se musí vzdát život zachraňujících zákroků jednoduše proto, že nejsou schopni z vlastních prostředků uhradit astronomické náklady s nimi spojené.
V souladu s cíli trvale udržitelného rozvoje Organizace spojených národů by státy měly pracovat na změně tím, že zajistí všeobecné pokrytí zdravotní péčí – včetně ochrany před finančními riziky a přístupu k základním zdravotnickým službám, lékům a vakcínám – pro všechny občany. Namísto prohlubování vertikálních zdravotnických programů, které se zaměřují na konkrétní nemoci, by mezinárodní partneři měli v zemích, kde působí, podporovat tento proces.
I když však země všechny tyto úkoly splní, bude efektivita vakcíny RTS,S samozřejmě pouze částečná. Je nutné udržovat a zkvalitňovat i další osvědčené metody prevence malárie – jako jsou dlouhodobé sítě napuštěné insekticidem (LLIN), přerušovaná preventivní terapie pro těhotné ženy, zajištění správných hygienických podmínek či aplikace reziduálního insekticidu. Například LLIN, které se distribuují za účelem ochrany proti malárii, se často používají jako rybářské sítě v Keni, záclony na Madagaskaru nebo ochrana sazenic v Nigérii.
Imunizace patří mezi nákladově nejefektivnější intervence v oblasti veřejného zdraví. Pro vakcínu RTS,S to platí také, zvláště když ji lze rozšiřovat prostřednictvím stávajících imunizačních programů. V některých oblastech však její dodávky zůstávají problémem. Pokud vedoucí představitelé tento problém nevyřeší, pak se miliony dalších dětí nemusí dožít pátých narozenin.
Z angličtiny přeložil Jiří Kobělka.