El nuevo anticapitalismo
PRINCETON – Actualmente estamos atravesando la transformación tecnológica y económica más dramática en la historia de la humanidad. También somos testigos del menor respaldo con el que cuenta el capitalismo en todo el mundo. ¿Estas dos tendencias están conectadas y, de ser así, de qué manera?
Es tentador decir que la creciente impopularidad del capitalismo no es más que un síntoma de ludismo –el impulso que llevó a los trabajadores artesanos a comienzos de la Revolución Industrial a romper la maquinaria que amenazaba sus empleos-. Pero esa explicación no capta la complejidad del movimiento actual en contra del capitalismo, que está siendo liderado no tanto por trabajadores angustiados como por intelectuales y políticos.
La actual ola anticapitalista se produce en un momento en el que el neoliberalismo de libre mercado y la globalización son fustigados casi universalmente. La oposición al neoliberalismo surgió originariamente de la izquierda, pero ha sido adoptada –quizás hasta de manera más vigorosa y rencorosa- por la derecha populista.
Después de todo, ha habido más que un toque de sentimiento anticapitalista de épocas de entreguerras a la antigua usanza en el discurso de 2016 de la ex primera ministra británica Theresa May al denunciar a los "ciudadanos cosmopolitas del mundo" como "ciudadanos de ninguna parte". O como lo expresó su sucesor, el actual primer ministro británico, Boris Johnson, de manera más sucinta: "Los negocios, que se jodan". Del mismo modo, en Estados Unidos, el presentador de Fox News Tucker Carlson ha canalizado el pathos de la derecha trumpiana a través de extensas diatribas contra el capitalismo, quejándose de los "mercenarios que no sienten ninguna obligación de largo plazo con la gente a la que gobiernan" y "ni siquiera se preocupan por entender nuestros problemas".
Una explicación parcial para el nuevo espíritu de la época es que se trata de una reacción predecible ante la desestabilización financiera. De la misma manera que las condiciones monetarias luego de la Primera Guerra Mundial parecían injustas y generaron una reacción feroz, la crisis financiera de 2008 alimentó una creencia generalizada de que el sistema está amañado. Mientras que los gobiernos y los bancos centrales rescataron a grandes instituciones financieras para impedir un colapso de todo el sistema financiero global y una repetición de la Gran Depresión, los millones de personas que perdieron sus hogares y empleos tuvieron que arreglárselas por su cuenta.
La crisis financiera por sí sola bastó para sembrar las semillas del sentimiento anticapitalista. Pero también coincidió con una transformación tecnológica y social mucho más amplia. Innovaciones como los teléfonos inteligentes –el iPhone se lanzó en 2007- y las nuevas plataformas de Internet han cambiado esencialmente la manera en que la gente se conecta y hace negocios. En muchos sentidos, la nueva modalidad de negocios es la antítesis del capitalismo, porque está basada en pagos opacos y mercados asimétricos y duales. Ahora obtenemos servicios "vendiendo" nuestra información personal. Pero, en realidad, no somos conscientes de que estamos involucrados en una operación de mercado, porque no hay ningún precio de etiqueta que podamos ver: el precio que pagamos es nuestra privacidad y autonomía personal.
Subscribe now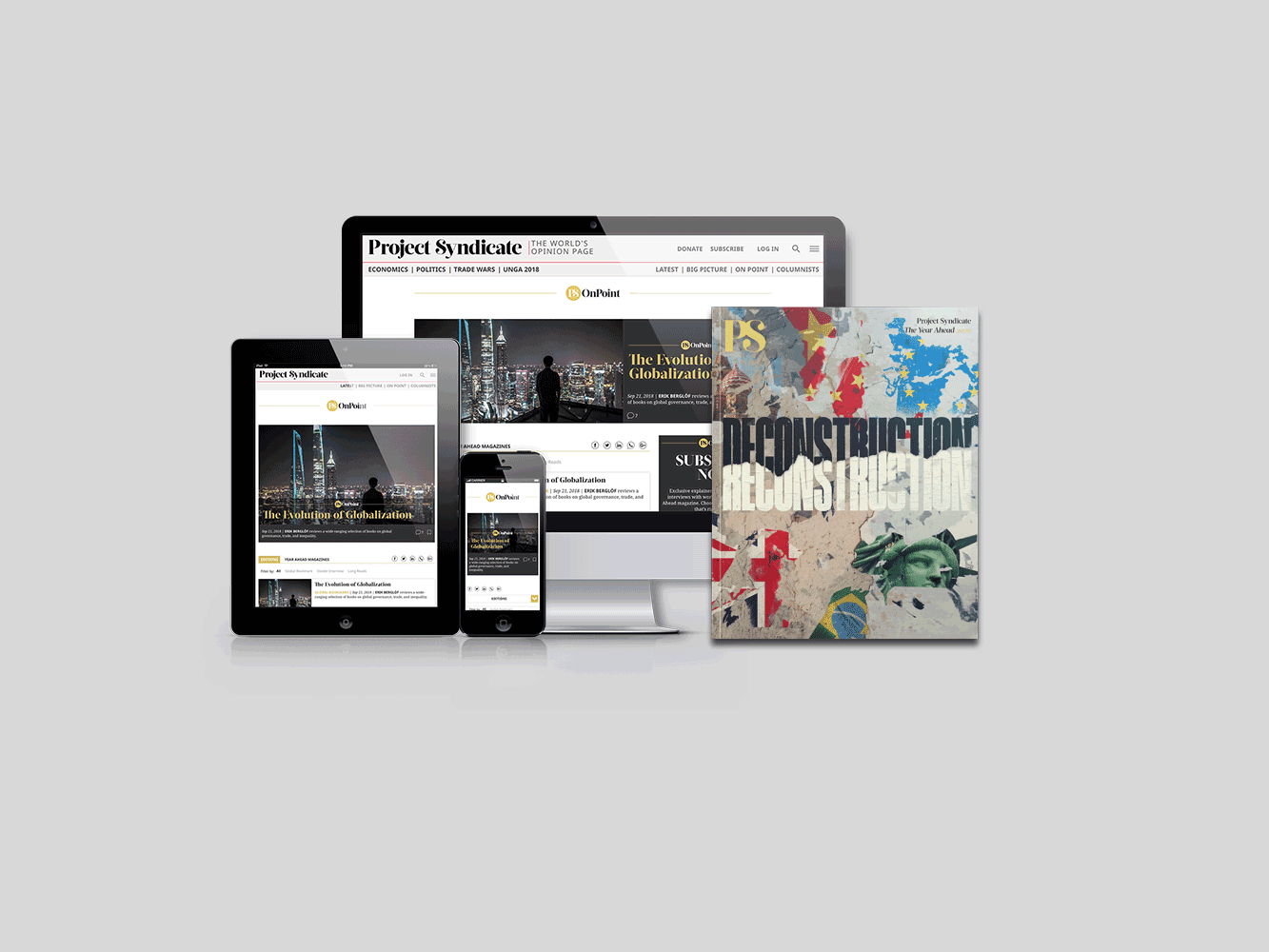 Subscribe now
Subscribe today and get unlimited access to OnPoint, the Big Picture, the PS archive of more than 14,000 commentaries, and our annual magazine, for less than $2 a week.
Al mismo tiempo, el pensamiento de suma cero se ha vuelto la forma predominante del análisis económico. Esto también, claramente, tiene raíces en la crisis financiera. Pero también ha sido alimentado por las nuevas tecnologías de la información (TI), debido al poder de los efectos de red al interior de los mercados donde predomina el concepto todo para el vencedor –particularmente con respeto a la economía de plataformas y el desarrollo de inteligencia artificial (IA)-. Cuanta más gente hay en una red, más valiosa se vuelve para cada usuario, y menos espacio hay para un segundo actor en el mercado. Según un famoso anuncio de Avis de 1962, "Cuando uno es el número 2, se esfuerza más". Pero ahora, si uno es el número 2, no hay nada que hacer. Ya se ha perdido.
Es más, el nuevo capitalismo de la TI y la IA tiene una geografía específica. Está arraigado en Estados Unidos y China, pero los chinos apuntan a alcanzar un predominio en 2030. El capitalismo siempre ha impulsado el cambio geopolítico, pero ahora que está cada vez más asociado con China –después de haber sido sinónimo de Estados Unidos desde el período de entreguerras en adelante- genera objeciones de fuentes diferentes que en el pasado.
Si miramos para adelante, se seguirán desarrollando los cambios radicales del mundo post-crisis financiera, y la revolución de la TI/IA alterará la naturaleza de gran parte de la actividad económica. Los bancos desaparecerán, no porque sean malos o sistémicamente peligrosos, sino porque son menos eficientes que las nuevas alternativas. A pesar de todas las mejoras en la comunicación electrónica, los costos y cargos bancarios prácticamente no han caído; de hecho, para muchos consumidores en zonas con tasas de interés iguales a cero o negativas, los honorarios en verdad han aumentado. En algún punto en el futuro no tan distante, la mayoría de los servicios bancarios probablemente estarán desglosados y serán ofrecidos individualmente –y de maneras nuevas y mejores- a través de plataformas online. 
La genialidad del capitalismo reside en su capacidad para producir respuestas orgánicas a la mayoría de los problemas de escasez y asignación de recursos. Los mercados tienden naturalmente a recompensar las ideas que demuestran ser más útiles, y penalizan el comportamiento disfuncional. Pueden producir desenlaces generalizados, cosa que los estados no pueden hacer, impulsando a grandes cantidades de individuos a adaptar su comportamiento en respuesta a las señales de precios.
En el mundo cada vez más caliente de hoy, existe obviamente la necesidad de encontrar maneras efectivas de limitar las emisiones de gases de efecto invernadero. Pero inclusive un problema tan complicado como el cambio climático no debería dejarse en manos de tecnócratas. Todos tenemos que estar involucrados, como ciudadanos y como actores del mercado. Por su parte, los defensores del capitalismo tienen que descifrar cómo hacer que el sistema sea más inclusivo, para que pueda ganarse otra vez el respaldo de la población.