Нейроразнообразие как средство борьбы с киберпреступностью
ЛОНДОН. Кибербезопасность – один из важнейших вопросов цифровой эпохи. Все, от домохозяйств до предприятий и правительств, заинтересованы в защите данных – самой большой ценности нашего времени. Вопрос в том, как этого достичь.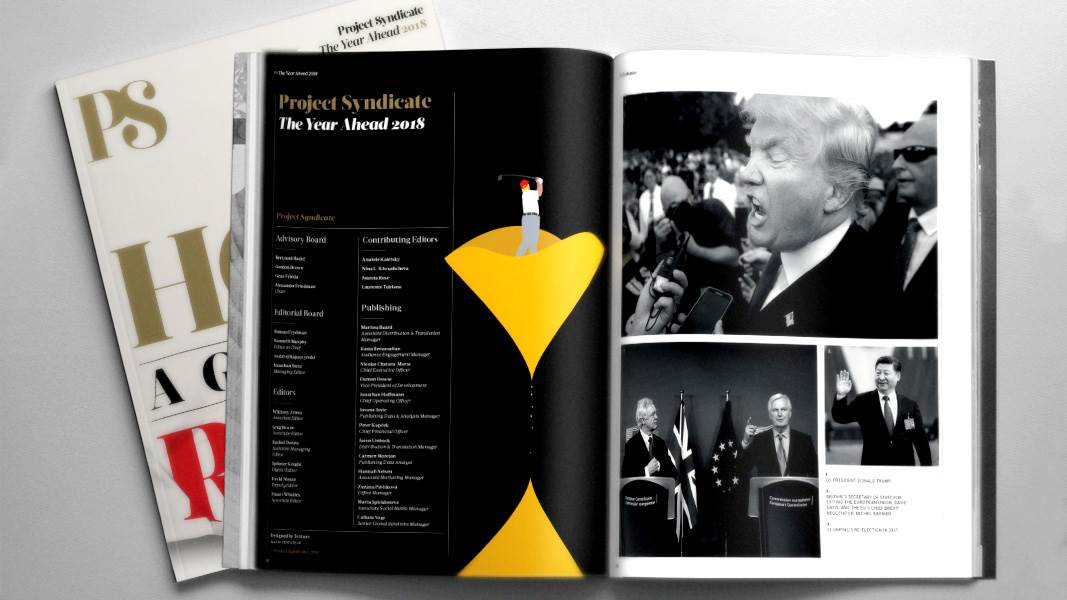 The Year Ahead 2018
The world's leading thinkers and policymakers examine what's come apart in the past year, and anticipate what will define the year ahead.
Масштабы проблемы нельзя недооценивать. Организаторы кибератак становятся все более ловкими и изобретательными, в их арсенале появляется все более разнообразное оружие, и поэтому кибератаки случаются чаще и становятся хитроумнее, чем когда-либо прежде. Отдел безопасности моей компании, BT, оператора сети и интернет-провайдера, ежедневно обнаруживает 100 000 экземпляров вредоносных программ – это более одного раза в секунду.
Творческое мышление кибератакующих требует творческого мышления от тех, кто отражает их атаки. И первый шаг в этом – обеспечить, чтобы в этой борьбе участвовало достаточно талантливых и обученных людей. В конце концов, согласно недавнему опросу International Data Corporation, 97% организаций обеспокоены квалификацией своих сотрудников в отношении безопасности. К 2022 году, по оценкам другого исследования, в сфере кибербезопасности появится 1,8 миллиона вакансий.
При такой сильной нехватке специалистов по безопасности крайне важно, чтобы мы разрабатывали новые подходы к привлечению, обучению и удержанию талантливых людей с целью создания огромного резерва высококвалифицированных киберэкспертов, готовых победить киберпреступников на их собственном поле.
Ключом к успеху является разнообразие талантов и точек зрения, в том числе и нейроразнообразие. Я говорю, к примеру, о людях с аутизмом, синдромом Аспергера и синдромом дефицита внимания. Скажем, люди с синдромом Аспергера или аутизмом склонны мыслить более буквально и систематично, благодаря чему они особенно сильны в математике и распознавании образов – что критически важно для кибербезопасности.
Проблема в том, что неврологически исключительные люди, как правило, оказываются в невыгодном положении при традиционном собеседовании, результат которого сильно зависит от хороших навыков вербального общения. В результате такие люди часто с трудом находят работу, и даже когда им это удается, их рабочая среда необязательно в состоянии оказывать им удовлетворительную поддержку.
Как сообщает Национальное общество аутистов Великобритании, только 16% аутистов-взрослых в Великобритании имеют оплачиваемую работу на полный рабочий день, и лишь у 32% есть вообще какая-либо оплачиваемая работа. Сравните это с 47% занятости среди инвалидов и 80% – среди людей без инвалидности. Это указывает на масштаб проблемы, с которой сталкиваются подобные кандидаты, а также на огромный неиспользованный ресурс в их лице.
Понимая, что потенциал нейроразнообразия может помочь укреплению кибербезопасности, мы в BT изменили способ взаимодействия с кандидатами во время интервью. Мы побуждаем их говорить о своих интересах, вместо того чтобы просто требовать от них ответов на стандартные вопросы о том, для чего они устраиваются на эту работу или каковы их сильные и слабые стороны. Этот подход уже с большим успехом применялся такими компаниями, как Microsoft, Amazon и SAP в области кодирования и разработки программного обеспечения, а также подразделением разведки и безопасности Центра правительственной связи Великобритании, который является одним из крупнейших нанимателей аутистов в стране.
Конечно, новый подход к собеседованию с кандидатами сработает не для всех. Но это лишь начало. Если взглянуть на проблему шире, мы должны не только содействовать расширению возможностей неврологически исключительных кандидатов, но и активно пропагандировать эти возможности.
Для того чтобы эти перемены состоялись, нужно, чтобы их застрельщиками выступали – сотрудничая при этом друг с другом – правительство и бизнес. Мне приятно сообщить, что на этом фронте BT уже играет ведущую роль, в том числе сотрудничая с британским правительством по программе Cyber Discovery – инициативе, специально направленной на привлечение школьников в кибериндустрию, а также посредством собственных программ стажировок.
В эпоху цифровых технологий нейроразнообразие следует рассматривать как конкурентное преимущество, а не препятствие. Теперь у нас есть возможность инвестировать в талантливых людей, которые часто остаются за бортом при найме, и приносить тем самым пользу им, бизнесу и обществу в целом. Признавая и развивая возможности этого источника талантов, на который обычно не обращают внимания, мы можем справиться с серьезным дефицитом специалистов в экономике наших стран и научиться более успешно бороться с киберпреступностью. Такие возможности нельзя упускать.