L'héritage empoisonné de Bibi
TEL AVIV – Benyamin Netanyahou ne sera bientôt plus Premier ministre d'Israël. Après 12 années au pouvoir, quel pays laissera-t-il derrière lui ?
Netanyahou n'a pas toujours été cet incorrigible jusqu'au-boutiste que ses opposants (notamment en dehors d'Israël) voient en lui. Il a souvent fait preuve d'un pragmatisme pertinent, illustration d'une intelligence vive, d'une riche connaissance de l'histoire, d'une impressionnante maîtrise de la matière économique, ainsi que d'une profonde conscience des tendances régionales et mondiales.
Seulement voilà, la conservation du pouvoir a toujours revêtu une importance première pour Netanyahou, qui a par conséquent eu tendance à se concentrer davantage sur la séduction de sa base électorale que sur l'intérêt national. À maintes reprises, et de plus en plus fréquemment, cet exercice l'a conduit à dresser certaines catégories les unes contre les autres, en faisant appel aux instincts tribaux de la population. Il n'a cessé de gouverner par incitation, en mettant en œuvre des politiques en phase avec son discours ultranationaliste et anti-Arabes.
Netanyahou a par exemple soutenu la législation nationale de 2018 consistant à faire des Arabes israéliens des citoyens de seconde classe. Il a également poursuivi un objectif d'annexion des terres palestiniennes – une question sur laquelle les coalitions israéliennes de droite avaient historiquement toujours hésité – normalisant ainsi de fait le sionisme religieux extrême.
Les gouvernements successifs de Netanyahou ont œuvré sans relâche pour créer les conditions d'une annexion de la Cisjordanie occupée. Netanyahou a parfois semblé faire primer le fantasme de la Judée et Samarie – partagé par un grande partie de sa base électorale – sur Israël lui­-même, consacrant plusieurs milliards de dollars à sa réalisation.
Et pourtant, il est arrivé que Netanyahou ne se montre pas aussi actif dans la construction de colonies juives en Cisjordanie que son électorat l'aurait souhaité. En 2009, il a ainsi suspendu pendant dix mois l'installation de nouvelles colonies, une décision que la secrétaire d'État américaine de l'époque, Hillary Clinton, qualifiera de « sans précédent » (bien qu'aucune restriction n'ait concerné les milliers de bâtiments alors déjà en construction, qui étendaient les colonies existantes).
Back to Health: Making Up for Lost Time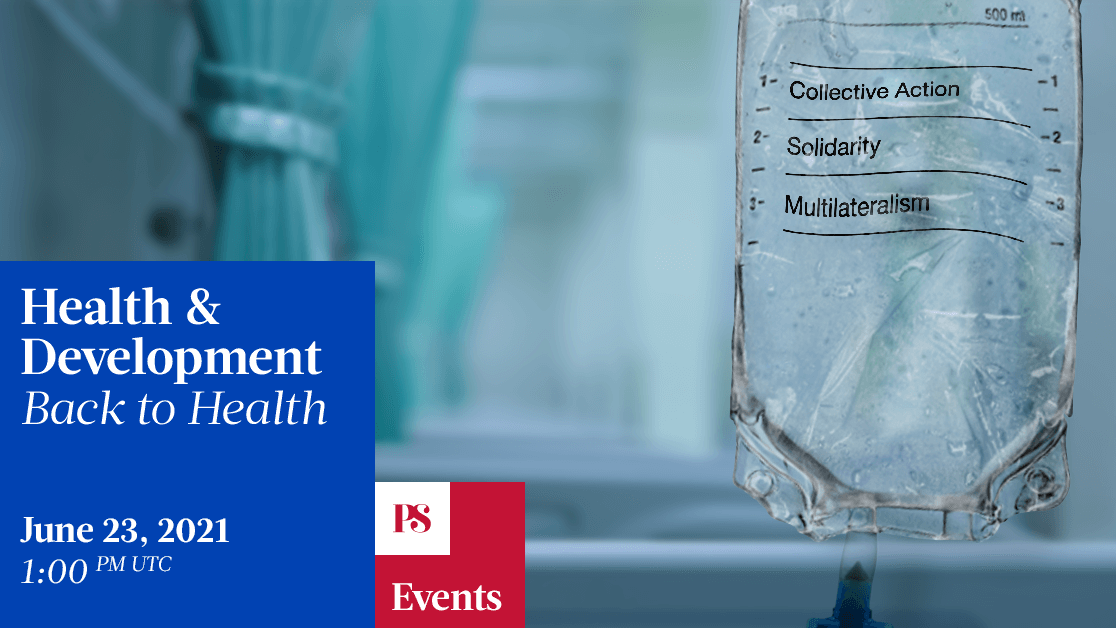 Back to Health: Making Up for Lost Time
The COVID-19 crisis has laid bare systemic inequities that will have to be addressed if we are ever going to build more sustainable, resilient, and inclusive societies. Join us on June 23, 2021, for our latest live virtual event, Back to Health: Making Up for Lost Time, where leading experts will examine the immediate legacy of the pandemic and explore solutions for bringing all communities and societies back to health.
En 2014, Netanyahou négociera un cadre de paix avec le président palestinien Mahmoud Abbas, dans lequel il adoptera plusieurs positions raisonnables contre toute attente. Pour ne pas contrarier sa base électorale de droite, il refusera toutefois de limiter les constructions de colonies juives en Cisjordanie et à Jérusalem-Est, même pendant les négociations.
Une logique similaire sous-tend les concessions exorbitantes faites par Netanyahou à la communauté orthodoxe d'Israël, qui ont constitué un recul par rapport aux efforts qu'il avait fournis au poste de ministre des Finances, au début des années 2000, pour sevrer cette communauté de sa dépendance aux allocations d'État. Par opposition, Netanyahou a beaucoup moins investi dans l'amélioration des conditions de vie à la périphérie plus pauvre d'Israël, confiant dans l'idée que ses attaques incessantes contre les vieilles « élites » libérales suffiraient à lui assurer le soutien des électeurs dans cette région.
L'historique de Netanyahou dans la formation de coalitions témoigne d'un accent similaire placé sur l'autopréservation. Il a par le passé formé des coalitions de pouvoir avec des parties situés au centre et plutôt à gauche. Après les quatre dernières élections législatives, en revanche, il n'a pas hésité à gouverner aux côtés de factions suprémacistes juives.
Il n'est pas question ici d'évolution idéologique sincère. Netanyahou n'aurait jamais conclu d'accord de coalition avec Ra'am, parti islamiste proche des Frères musulmans, en mars dernier. C'est bien Netanyahou qui en 2015 avait mis en garde sur le fait que les Arabes israéliens se dirigeaient en masse vers les bureaux de vote, afin de redynamiser son parti lors d'une course serrée.
Netanyahou restera dans l'histoire d'Israël comme l'homme politique qui aura conféré une légitimité à la participation des partis arabes au sein du gouvernement. Prêt à tout pour conserver le pouvoir. C'est néanmoins cet aspect qui a peut-être causé sa perte : sans Ra'am, la coalition formée par ses opposants n'aurait pas été suffisamment large pour pouvoir le détrôner.
Ce n'est pas la seule raison pour laquelle la nouvelle coalition n'aurait pu exister sans Netanyahou. Ses huit partis idéologiquement divers – qui incluent acteurs de gauche, centristes, nationalistes de droite, et islamistes arabes – sont unies par un seul désir : celui d'en finir avec lui. Beaucoup sont d'anciens alliés de Netanyahou, qui ont fini par en avoir assez de son comportements narcissique, autoritaire et bien souvent honteux. À leurs yeux, la mise en examen du Premier ministre pour corruption et abus de confiance a constitué l'incident de trop.
Le penchant de Netanyahou pour les points de non-retour s'observe également dans la détérioration de l'image d'Israël aux États-Unis, notamment parmi les modérés et libéraux, ainsi que chez la plupart des juifs américains. En s'alignant lui-même étroitement sur la Parti républicain et l'ancien président Donald Trump, Netanyahou a fait du soutien à Israël une affaire hautement partisane.
La récente escalade de violence avec les Palestiniens semble avoir conduit encore davantage d'Américains à prendre leurs distances. Plus fondamentalement, ces violences ont constitué un rappel pour Netanyahou, qui pensait avoir pour ainsi dire anéanti la cause du nationalisme palestinien – une conviction consolidée par la récente signature des Accords d'Abraham, qui établissent des relations diplomatiques entre Israël et quatre États arabes.
Netanyahou a toujours sur exploiter les évolutions régionales au profit d'Israël. Il a compris que les régimes sunnites au pouvoir au Moyen-Orient redoutaient un soulèvement populaire comparable au Printemps arabe de 2011, ainsi que l'ascension d'un Iran (chiite) nucléaire. Associée à une réalité dans laquelle les États-Unis s'intéressent moins à la région, cette compréhension a engendré pour Israël une formidable opportunité de normaliser ses relations avec eux – réduisant ainsi de manière visible et significative le soutien diplomatique aux Palestiniens.
Pour autant, comme l'illustrent les dernières violences, le problème palestinien est aujourd'hui plus sérieux que jamais pour Israël, et Jérusalem demeure une poudrière susceptible d'entraîner une guerre de religions au Moyen-Orient. La lutte contreproductive menée par Netanyahou contre l'accord nucléaire iranien de 2015, et l'échec qui en résulte dans la maîtrise des ambitions nucléaires et intentions régionales de l'Iran, ne font qu'accentuer le risque d'explosion régionale.
Au-delà des Accords d'Abraham, Netanyahou aura été aux commandes de deux évolutions stratégiques majeures. Capitalisant premièrement sur le nouveau statut d'Israël en tant que puissance gazière en Méditerranée orientale, il aura établi une alliance stratégique tripartite avec la Grèce et Chypre, en contrepoids des ambitions déstabilisatrices de la Turquie. Deuxièmement, il aura développé les liens économiques d'Israël avec la Chine, le Japon et l'Inde.
L'héritage économique de Netanyahou laisse néanmoins beaucoup à désirer. Ses mesures politiques néolibérales strictes ont sérieusement mis à mal le système de solidarité sociale, et solidement inscrit Israël parmi les pays de l'OCDE aux plus fortes inégalités, 21 % de la population vivant en dessous du seuil de pauvreté.
En fin de compte, Netanyahou laisse derrière lui un héritage de tensions, de haine et de chaos. Israël est aujourd'hui plus divisé que jamais, et les Israéliens ont largement perdu l'espoir d'un État à la fois juif et démocratique. Uni exclusivement par son aversion pour Netanyahou, le nouveau gouvernement parviendra-t-il à faire oublier cet héritage ?
Traduit de l'anglais par Martin Morel