Příslib vyučování na směny
ISLÁMÁBÁD – V posledních letech se dostává mnoho pozornosti potřebě prosadit právo na vzdělání. Zajistit "inkluzivní a spravedlivě poskytované kvalitní vzdělání" pro všechny je jedním ze 17 Cílů udržitelného rozvoje, na nichž se světoví lídři shodli v roce 2015. Splnění tohoto cíle do termínu pro dosažení CUR, tedy do roku 2030, bude však vyžadovat, abychom chytře využili omezených zdrojů.
Rozsah tohoto náročného úkolu je mimořádný. Například v Pákistánu podle odhadu nechodí do školy 22,8 milionu dětí, z nichž 78 % je ve věku 10-16 let. Ohromujících 44 % pákistánských dětí, které dokončí základní vzdělání, odchází a nepokračuje na střední školu.
Problém není v tom, že by děti nechtěly studovat. Jak poukazují UNICEF a UNESCO, problém do značné míry vytvářejí překážky na straně nabídky, od nedostatku škol, které by byly dostupné (ať už proto, že jsou přeplněné nebo příliš vzdálené), až po neslučitelnost obživy (například harmonogramu žní) s rozvrhem hodin ve škole.
V posledních letech bylo k řešení takových nedostatků zahájeno několik iniciativ. Patří k nim program realizovaný v pákistánských provinciích Paňdžáb a Chajbar Paštúnchwá pod názvem Udržitelná změna a zachování stavu při poskytování vzdělání (STRIDE), která se zaměřuje na odstraňování bariér, s nimiž se studenti potýkají při přestupu ze základního vzdělávání na vyšší úrovně.
Ve svém prvním roce se pilotní projekt STRIDE uplatnil ve čtyřech okresech a dal druhou šanci zhruba 8000 mladých lidí. Na základě prvních pozitivních výsledků se teď rozšiřuje tak, že zahrne další dva okresy Chajbar Paštúnchwá. Klíčem k úspěchu bude nadále používat data k tomu, abychom zajistili, že plánování, financování a poskytování služeb bude přizpůsobeno okolnostem.
Data dokládají významné rozdíly mezi obcemi a okresy co do přechodu žáků na střední školu a jejich setrvání ve studiu. Člověk bez znalosti věci by to jednoduše mohl mít za zlé studentům, pečlivější pohled na důkazy ale může ukázat, že v okolí není žádná střední škola nebo že nejbližší škola už je zaplněná.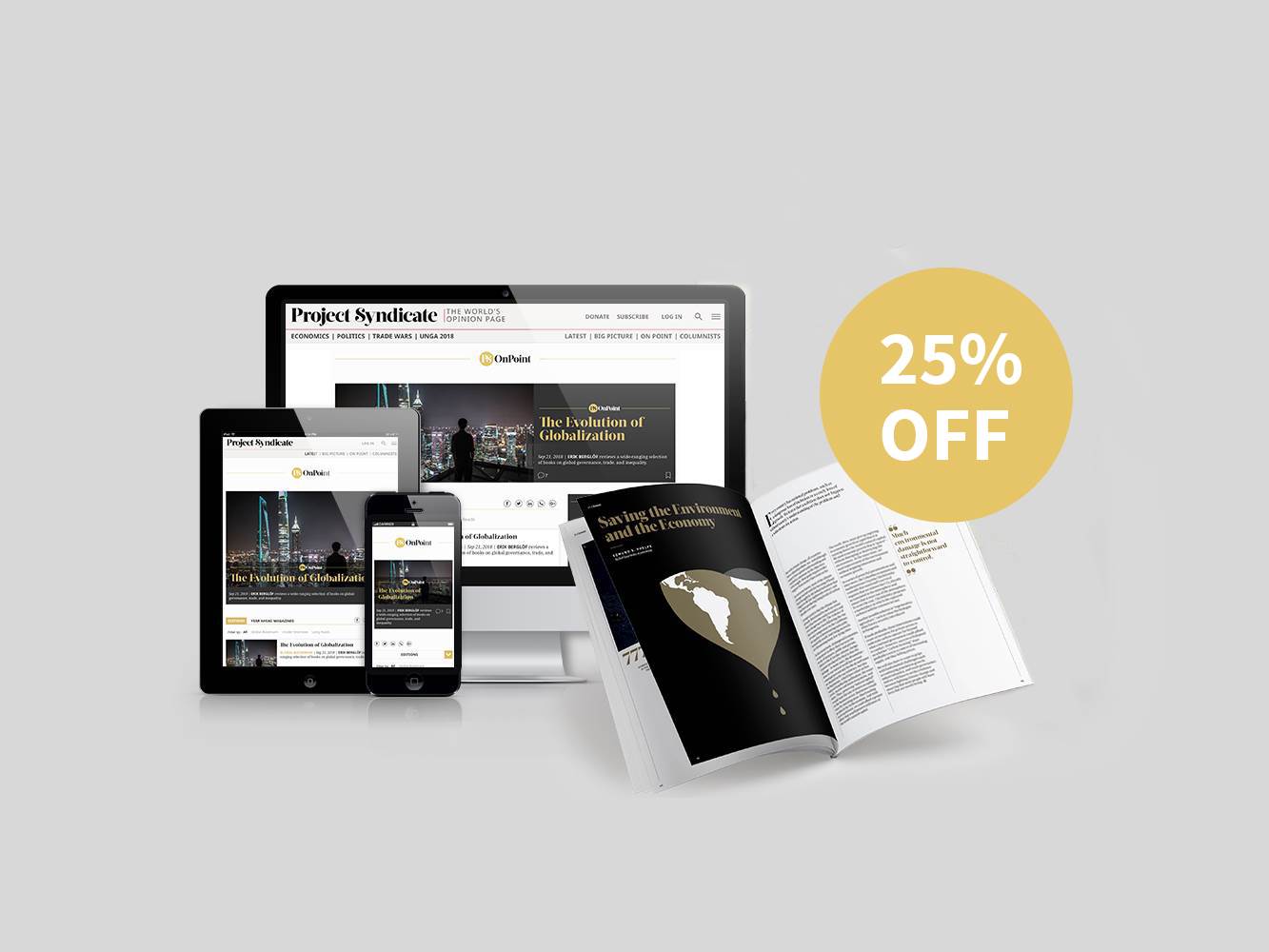 Subscribe now
For a limited time only, get unlimited access to On Point, The Big Picture, and the PS Archive, plus our annual magazine and a tote bag, for just $75.
Právě to potkalo Gula Muhammada, 22letého manžela a otce dvou dětí z okresu Kohát v provincii Chajbar Paštúnchwá. Aby mohl po dokončení osmé třídy před sedmi lety zůstat ve škole, musel by cestovat přes šest mil tam i zpátky. Pro každodenní pěší chůzi to byla přílišná vzdálenost, ale na to, aby se svezl povozem nebo autobusem, neměl Gul prostředky.
Gul se tedy rozhodl pracovat s otcem na farmě a doufal, že ve volném čase bude schopen pokračovat ve studiu samostatně. Jak běžel čas, začal si klást otázku, jestli ještě někdy znovu vkročí do školy, a obávat se, že kdyby k tomu došlo, v učení už by jej brzdil věk.
Díky STRIDE však Gul začal v září 2017 navštěvovat střední školu. Aby měl snazší dojíždění, dostal zdarma bicykl. Ještě důležitější je, že může využívat "druhé vyučovací směny": výuka začíná až odpoledne, což studentům umožňuje, aby nadále dopoledne pracovali.
Druhá vyučovací směna je pro pracující studenty záchranným lanem. Například v Brazílii byl ve vyšším sekundárním vzdělávání zaveden třísměnný systém, jenž mladým lidem dává možnost upravit si rozvrh vyučovacích hodin podle svých pracovních povinností. OECD uvádí, že noční směny v roce 2013 využilo 43 % studentů, kteří zároveň pracovali na plný úvazek.
Vícesměnné vyučování navíc dává místním učitelům příležitost si večerní prací zvýšit příjmy a přitom co největší měrou využít stávající vzdělávací infrastruktury. Podle UNESCO je důvodnost vyučování ve dvou směnách obzvlášť silná v rozvojových zemích, kde je často nedostatek vhodných pozemků, což zvyšuje náklady na výstavbu nových škol. V rámci programu STRIDE přidalo druhou směnu 180 škol v provinciích Pandžáb a Chajbar Paštúnchwá a na nákladech na výstavbu ušetřily kolem 12 milionů dolarů.
Dále je tu třeba případ Libanonu, kde příliv nezletilých uprchlíků ze sousední Sýrie přetěžuje školskou soustavu. Kdyby libanonské školy nevyšly dětem vstříc zavedením druhé směny, děti by ztratily roky vzdělávání – a naději na lepší budoucnost.
Mezinárodní společenství se shoduje, že každý člověk má právo na kvalitní vzdělání. A byť neexistuje konsensus jak toto právo naplnit, dva imperativy se zdají jasné. Zaprvé, vzhledem k široké škále faktorů na straně nabídky, které ovlivňují přístup lidí ke vzdělávání, se řešení musí přizpůsobovat místním potřebám a podmínkám. Zadruhé, jelikož jsou veřejné rozpočty napjaté, veřejní činitelé musí z dostupných zdrojů vytěžit maximum.
Vícesměnné vyučování vyhovuje oběma těmto principům. Neexistuje přesvědčivější důkaz než Gul. Ještě před nedávnem téměř ztrácel naději, že se někdy vrátí do školy. Teď prošel zkouškami na konci deváté třídy a je v desátém ročníku. Druhá směna mu dala druhou šanci – a může ji dát milionům mladých lidí jako on.
Z angličtiny přeložil David Daduč