¿Se vienen cargos formales?
WASHINGTON, DC – Cuando la semana pasada se conoció la nómina exacta de unos documentos requeridos por Robert Mueller, fiscal especial a cargo de la investigación federal sobre el papel de Rusia en la elección estadounidense de 2016 y la posible colusión del equipo de campaña de Donald Trump con el Kremlin, un escalofrío recorrió la ya temblorosa Casa Blanca de Trump. Los documentos solicitados se refieren a algunos asuntos bien conocidos, que pueden llevar a que Trump sea acusado de obstrucción de la justicia, o probar que su equipo de campaña tenía, como mínimo, interés en colaborar con los rusos.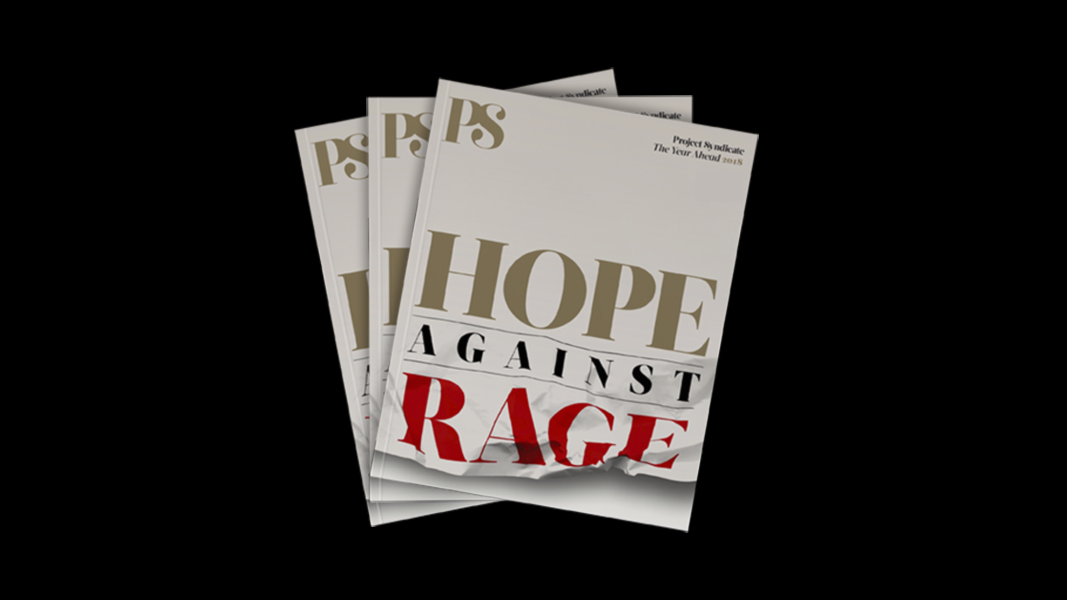 The Year Ahead 2018
The world's leading thinkers and policymakers examine what's come apart in the past year, and anticipate what will define the year ahead.
La acusación (posible o incluso probable) de obstrucción derivaría de diversos intentos que hizo Trump de obstaculizar la investigación. En particular, cuando pidió al director del FBI, James Comey, que no investigara a fondo al general retirado Michael Flynn, ex asesor nacional de seguridad a quien despidió a su pesar, manifiestamente por haber ocultado al vicepresidente Mike Pence la verdadera naturaleza de sus conversaciones telefónicas con el embajador ruso después de la elección.
Pence procedió a asegurar al país que Flynn y el embajador sólo habían intercambiado mensajes intrascendentes (por ejemplo, saludos navideños). Pero en realidad hablaron de la posibilidad de que Trump anulara las sanciones impuestas por el presidente saliente Barack Obama a Rusia en castigo por su interferencia en la elección. Está claro que Mueller quiere saber si estas conversaciones fueron con conocimiento o consentimiento de Trump.
Trump también pidió a importantes figuras de la inteligencia estadounidense que trataran de convencer a Comey de tenerle indulgencia a Flynn. La gran pregunta es por qué estaba tan interesado en protegerlo. ¿Tendrá alguna información delicada sobre el presidente?
En mayo Trump despidió a Comey, decisión que fue seguida por confusas explicaciones de auxiliares de la Casa Blanca. Pero en una entrevista televisiva posterior, Trump masculló que al despedir a Comey, lo hizo pensando en "el asunto de Rusia". Al día siguiente, en una reunión en la Oficina Oval, dijo a altos funcionarios rusos que el despido de Comey le había quitado una "gran presión" de encima.
Decididamente, que un presidente despida a quien lo investiga no es buena idea, como aprendió Richard Nixon en el escándalo del Watergate. Al despedir a Comey, Trump se echó encima a Mueller, exdirector del FBI en gobiernos demócratas y republicanos, elogiado por políticos de ambos partidos por su integridad.
Pero Trump no es la única persona a quien la investigación de Mueller expone a acusaciones penales. También están en la mira el ex jefe de campaña de Trump, Paul Manafort, y el yerno de Trump, Jared Kushner. Este y su esposa Ivanka Trump (de quien se dice que es la hija favorita del presidente) tienen oficinas en la Casa Blanca; y Kushner está involucrado en una variedad absurda de temas, desde la solución del conflicto entre Israel y Palestina hasta la reorganización del gobierno federal.
Mueller contrató a expertos en delitos financieros, hecho que no presagia nada bueno para otros posibles implicados. Además de investigar las actividades de Kushner durante la campaña, se cree que Mueller también está mirando muy de cerca sus cuantiosos negocios inmobiliarios. Hace unos años, Kushner y su padre compraron el edificio más caro de Nueva York, en el 666 de la Quinta Avenida, y quedaron muy endeudados e imposibilitados de financiar la hipoteca. En la búsqueda de las enormes sumas de dinero que necesitaba para mantenerse a flote, Kushner acudió a prestamistas extranjeros, entre ellos un banquero ruso cercano a Vladimir Putin.
También se sabe que Mueller examina atentamente a Manafort, un lobbista y consultor político con fama de ayudar a dictadores. Uno de sus clientes más nefastos fue el prorruso Viktor Yanukovych, quien, tras ganar la presidencia de Ucrania, encarceló a su principal oponente (la ex primera ministra) con acusaciones inventadas. El equipo de Mueller está pasando revista a los negocios de Manafort, que incluyen proyectos en todo el mundo, deudas, fondos ocultos en paraísos fiscales, sospechas de lavado de dinero, etcétera.
Para sumar presión a Manafort, Mueller incluso allanó de madrugada su casa en Alexandria (al norte del estado de Virginia) y le informó que le espera una acusación formal, tal vez para convencerlo de entregar información sobre Trump. Aunque a Manafort lo sacaron de la campaña presidencial en agosto del año pasado cuando se publicaron noticias vergonzosas sobre sus actividades en Ucrania, Trump desoyó el consejo de sus asistentes y siguió en contacto con él hasta los primeros meses de su presidencia. Además, hace poco se supo que en 2016, cuando Manafort todavía dirigía el equipo de campaña, se ofreció a reunirse personalmente con un oligarca ruso para informarlo sobre la campaña presidencial (normalmente los jefes de campaña están demasiado ocupados para semejante tarea).
Es evidente que Mueller trata de lograr que Flynn y Manafort "se den vuelta". Y el hijo del presidente, Donald Trump Jr., también está a tiro del escándalo. A Mueller le interesa particularmente una reunión que tuvo lugar en la Trump Tower en junio de 2016, entre altos mandos de la campaña de Trump y una abogada rusa íntimamente vinculada con el Kremlin, que ofreció a Donald Jr. información comprometedora sobre Hillary Clinton. Esta posibilidad entusiasmó al hijo del candidato, que en un e‑mail respondió: "Me encanta".
Al principio, Donald Jr. dijo que la reunión había sido para hablar sobre la prohibición impuesta por el presidente ruso Vladimir Putin en 2012 a la adopción de niños rusos por parte de estadounidenses. Pero en realidad se habló de las sanciones a Rusia y otros asuntos importantes para el Kremlin. Kushner y Donald Jr. dijeron que de la reunión no surgió nada, pero no está comprobado. A Mueller también le interesa saber si durante su regreso de Europa a bordo del Air Force One, Trump ayudó a redactar una declaración sobre la reunión con los rusos en la Trump Tower, que también confundió a la opinión pública.
Trump lleva más de un año insistiendo con que no tiene intereses comerciales en Rusia y que no recibió préstamos de los rusos. Pero su blandura hacia Putin sigue siendo desconcertante. Hace poco, se descubrió que la empresa de Trump tuvo intenciones de construir una enorme Trump Tower en Moscú, proyecto que continuó siendo ya candidato, pero que se canceló por falta de permisos y terrenos.
En Washington, la atención a la investigación de Mueller sobre Rusia va y viene. Pero el fiscal no se detendrá hasta estar satisfecho con lo que averigüe.
Traducción: Esteban Flamini