Kommt es zur Anklage?
WASHINGTON, DC – Die Nervosität im Weißen Haus wächst. Der Schrecken war spürbar, als vergangene Woche bekannt wurde, dass der US-Sonderermittler in der Russland-Affäre konkrete Unterlagen aus dem Weißen Haus angefordert hat. Robert Mueller untersucht die Rolle Russlands bei den Präsidentschaftswahlen 2016 und soll herausfinden, ob es geheime Absprachen zwischen Donald Trumps Wahlkampfteam und der Regierung in Moskau gegeben hat. In den Unterlagen, die ausgehändigt werden sollen, geht es um bereits bekannte Vorkommnisse, die eine Anklage gegen den Präsidenten wegen Behinderung der Justiz nach sich ziehen könnten ‒ oder zumindest den Nachweis erbringen, dass Trumps Wahlkampfteam an einer Zusammenarbeit mit den Russen interessiert war.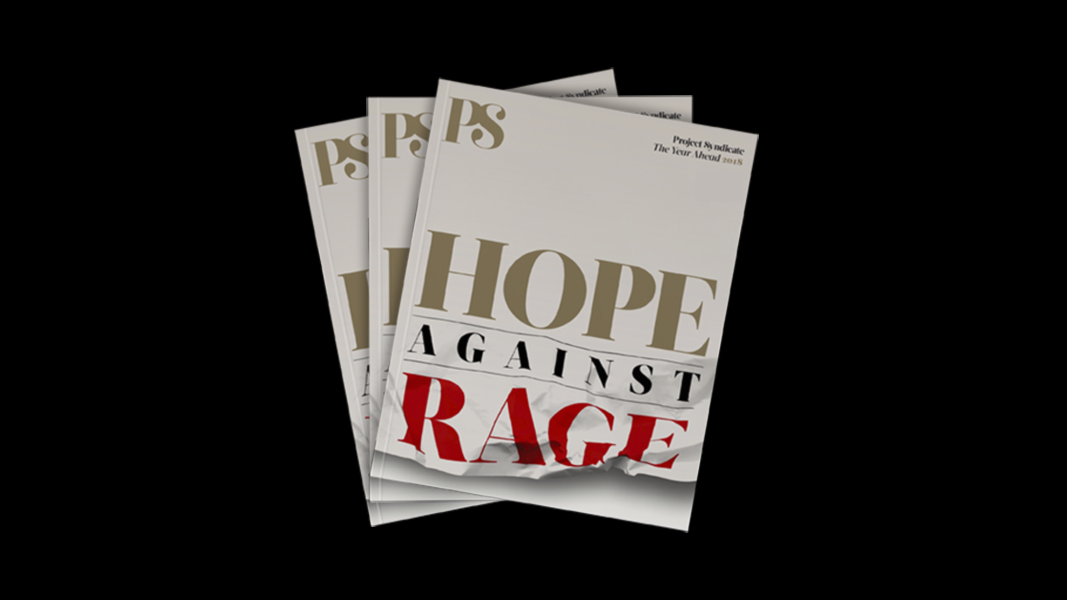 The Year Ahead 2018
The world's leading thinkers and policymakers examine what's come apart in the past year, and anticipate what will define the year ahead.
Der mögliche oder sogar wahrscheinliche Vorwurf der Justizbehinderung würde sich aus Trumps diversen Bemühungen ableiten lassen, die Ermittlungen zu behindern. Trump hatte den FBI-Chef James Comey gebeten, die Ermittlungen gegen seinen Nationalen Sicherheitsberater Michael Flynn fallen zu lassen. Als herauskam, dass Ex-General Flynn gegenüber Vizepräsident Mike Pence über seine Telefonate mit dem russischen Botschafter gelogen hatte, sah sich Trump schließlich doch gezwungen ihn zu entlassen.
Noch im Januar hatte Pence öffentlich versichert, dass Flynn und der Botschafter lediglich Small Talk und Weihnachtsgrüße ausgetauscht hätten. Tatsächlich hatten sie über eine mögliche Lockerung der Sanktionen gesprochen, mit denen der scheidende Präsident Obama Russland wegen der Hackerangriffe während des Wahlkampfes bestraft hatte. US-Sonderermittler Mueller will zweifellos herausfinden, ob Trump über Flynns Gespräche informiert war oder diesen zugestimmt hat.
Auch ranghohe Geheimdienstmitarbeiter sind von Trump gebeten worden, Comey zu überzeugen, die Ermittlungen gegen Flynn einzustellen. Unklar bleibt, warum Trump so darauf bedacht war, Flynn zu schützen. Ist Flynn im Besitz von kompromittierenden Informationen über den Präsidenten?
Im Mai feuerte Trump FBI-Chef Comey. Seine Mitarbeiter im Weißen Haus gaben irreführende Erklärungen über seine Beweggründe ab. Bei einem Interview im Fernsehen platzte Trump aber damit heraus, dass er bei Comeys Entlassung an "diese Russland-Sache" gedacht habe. Am Tag darauf erklärte Trump bei einem Gespräch mit hochrangigen russischen Vertretern im Oval Office, die Entlassung Comeys habe "viel Druck" von ihm genommen.
Schon Richard Nixon hat während des Watergate-Skandals lernen müssen, dass es keine gute Idee ist, wenn ein Präsident seinen eigenen Sonderermittler entlässt. Durch Comeys Entlassung hat sich Trump Robert Mueller aufgehalst und damit einen ehemaligen FBI-Direktor, der lange Jahre unter demokratischen und republikanischen Regierungen im Amt war und von Politikern beider Parteien für seine Integrität geschätzt wird.
Trump ist nicht der einzige, der strafrechtliche Vorwürfe aufgrund der Ermittlungen befürchten muss. Auch Trumps ehemaliger Wahlkampfmanager Paul Manafort und Trumps Schwiegersohn Jared Kushner sind ins Visier der Ermittler geraten. Kushner und seine Frau Ivanka (die als Lieblingskind des Präsidenten gilt) haben Büros im Weißen Haus und Kushner ist mit einer absurden Bandbreite von Themen befasst, angefangen bei einer Lösung für den Konflikt zwischen Israel und Palästina, bis hin zu Neuorganisation der Regierungsarbeit.
Robert Mueller hat Experten für Wirtschaftskriminalität ins Boot geholt – eine Entwicklung, die ebenfalls bei einigen für Beunruhigung sorgen dürfte. Während Mueller Kushners Wahlkampfaktivitäten untersucht, nimmt er auch dessen umfangreiche Immobiliengeschäfte unter die Lupe. Vor ein paar Jahren hatten sich Kushner und sein Vater mit dem Kauf des teuersten Gebäudes in New York City, 666 Fifth Avenue, verkalkuliert. Sie sind hoch verschuldet, es fehlt an Geld für die Hypothek. Kushners unbändiger Wille die großen Summen aufzutreiben, die nötig sind, um sich über Wasser zu halten, hat ihn Kontakt zu ausländischen Investoren aufnehmen lassen, unter anderem zu einem russischen Banker, der Wladimir Putin nahe steht.
Auch Manafort, ein Lobbyist und politischer Berater, der in der Vergangenheit für Diktatoren gearbeitet war, wird von Mueller in die Mangel genommen. Zu seinen berüchtigtsten Klienten zählt der moskaufreundliche Viktor Janukowitsch, der seine wichtigste Konkurrentin nach seinem Wahlsieg in der Ukraine aus fadenscheinigen Gründen inhaftieren ließ. Das Team des Sonderermittlers beschäftigt sich mit Manaforts Geschäften – Projekte auf aller Welt, Schulden, Vermögen in ausländischen Steueroasen, Verdacht der Geldwäscherei und anderes.
Manafort hat sogar unerwarteten Besuch im Morgengrauen bekommen: Um den Druck auf Manafort zu verstärken, hat Mueller seinen Wohnsitz in Virginia durchsuchen lassen und ihn wissen lassen, dass er angeklagt würde – vermutlich, um ihn zu überzeugen Informationen über Trump preiszugeben. Nach peinlichen Berichten über Manaforts Tätigkeit in der Ukraine hatte Trump seinen Wahlkampfmanager zwar im August entlassen, blieb aber, entgegen der Empfehlungen seiner Berater, bis in die ersten Monate seiner Amtszeit mit ihm in Kontakt. Außerdem wurde gerade enthüllt, dass Manafort in seiner Zeit als Wahlkampfmanager angeboten hatte, Briefings für einen russischen Oligarchen zu arrangieren, um diesem Zugang zu Informationen aus dem US-Wahlkampf zu verschaffen. Normalerweise sind Wahlkampfmanager zu beschäftigt für so etwas.
Mueller hofft offensichtlich, sowohl Flynn als auch Manafort "umzudrehen". Auch der Sohn des Präsidenten, Donald Trump Jr., läuft Gefahr in den sich ausbreitenden Skandal verwickelt zu werden. Mueller interessiert sich insbesondere für ein Treffen zwischen Trumps Wahlkampfteam und einer russischen Anwältin mit engen Beziehungen zum Kreml, das im Juni 2016 im Trump Tower stattgefunden hat. Die Anwältin hat Donald Jr. belastendes Material über Hillary Clinton angeboten, worauf der Sohn des Kandidaten per E-Mail mit einem erfreuten "I love it" reagierte.
Donald Jr. hatte zunächst behauptet, in dem Treffen sei es um die Adoption russischer Waisenkinder durch amerikanische Eltern gegangen (die Präsident Putin 2012 verboten hatte). Tatsächlich wurde über die Sanktionen und andere Themen gesprochen, die für Russland von Interesse sind. Kushner und Donald Jr. erklärten zwar, es sei nichts bei dem Treffen herausgekommen, das steht aber noch nicht fest. Mueller interessiert sich ebenfalls dafür, ob Trump seinem Sohn die Stellungnahme diktiert hat, die an Bord der Air Force One auf dem Rückflug aus Europa entstanden ist, mit der die Öffentlichkeit erneut über den Russland-Kontakt im Trump Tower in die Irre geführt wurde.
Seit über einem Jahr beharrt Trump darauf, keine kommerziellen Interessen in Russland zu verfolgen und keine Kredite aus Russland bekommen zu haben. Seine milde Haltung gegenüber Putin bleibt rätselhaft. Vor kurzem hat sich herausgestellt, dass Trumps Firma versucht hat einen riesigen Trump Tower in Moskau zu errichten, während dieser bereits für das Amt des Präsidenten kandidierte. Das Vorhaben wurde später fallengelassen, weil es an einem Baugrundstück und Genehmigungen fehlte.
Den Russland-Ermittlungen von Mueller wird in Washington D.C. mal mehr, mal weniger Beachtung geschenkt. Abgeschlossen sein werden sie aber erst, wenn Mueller überzeugt ist alles zu wissen, was er wissen muss.
Aus dem Englischen von Sandra Pontow.