Des chefs d'inculpation qui pourraient se dessiner
WASHINGTON, DC – Lorsque la nouvelle est tombée, la semaine dernière, que Robert Mueller, le procureur spécial qui mène l'enquête fédérale sur le rôle de la Russie dans les élections de 2016 et sur l'éventuelle collusion de la campagne de Donald Trump avec le Kremlin, y cherchait certains documents, la Maison-Blanche, déjà nerveuse, a été saisie de frissons. Les documents qui doivent être remis aux enquêteurs concernent des événements déjà connus, et pourraient conduire Trump à se voir inculper d'entrave à la justice ou, à tout le moins, prouver que sa campagne ne s'est pas gênée pour jouer le jeu des Russes.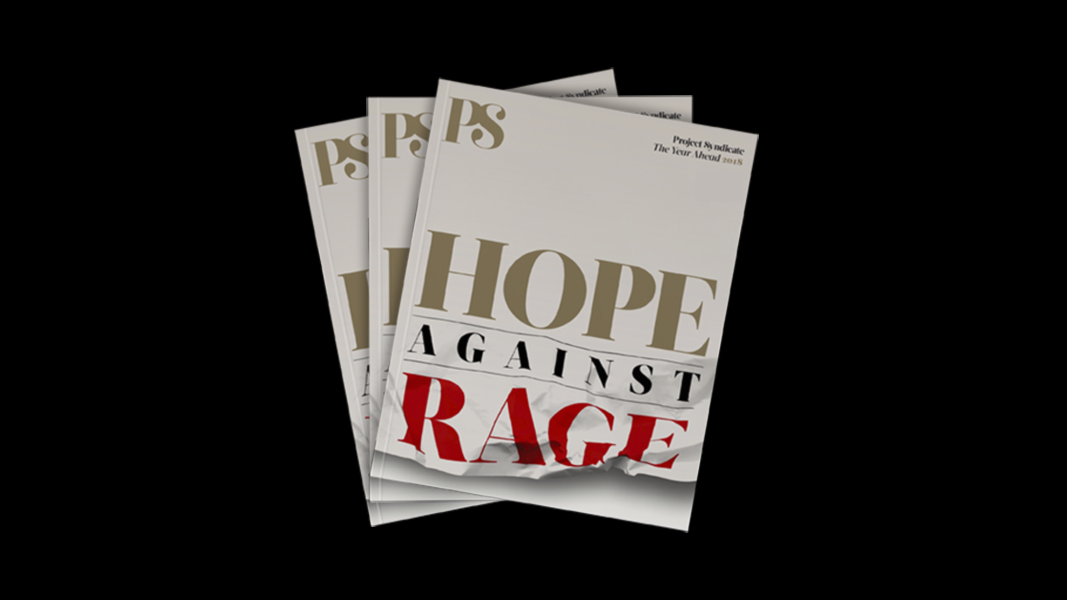 The Year Ahead 2018
The world's leading thinkers and policymakers examine what's come apart in the past year, and anticipate what will define the year ahead.
La possible, voire probable, inculpation d'entrave s'appuierait sur les nombreux efforts de Trump pour mettre un terme aux investigations. Le président avait notamment demandé à James Comey, alors directeur du FBI, de mettre en veilleuse son enquête sur le général à la retraite Michael Flynn, son ancien conseiller à la sécurité, qu'il a été contraint de renvoyer, officiellement parce que ce dernier avait menti au vice-président Mike Pence quant à la nature des communications téléphoniques qu'il avait passées, après l'élection, avec l'ambassadeur russe.
Pence avait ensuite affirmé au pays que Flynn et l'ambassadeur n'avaient fait qu'échanger de menus propos, guère plus que des vœux de Noël. Alors qu'en réalité, ils avaient discuté de la levée des sanctions imposées par le président sortant Barack Obama, en réponse à l'ingérence russe dans les élections. Il ne fait aucun doute que Mueller veut savoir si Trump était au courant des conversations de Flynn ou s'il les a autorisées.
Trump a également demandé à des membres de premier plan du renseignement américain d'intercéder auprès de Comey pour qu'il relâche la pression sur Flynn. Pourquoi tenait-il tant à le protéger ? Le mystère demeure. Flynn détient-il des informations compromettantes pour le président ?
Vint, en mai, le remerciement de Comey, suivi par une série de déclarations équivoques de la Maison-Blanche, concernant les raisons de ce renvoi, Trump ayant pourtant laissé échapper, peu après, dans un entretien télévisé, que lorsqu'il avait congédié Comey, il avait en tête « ce truc russe ». Le lendemain, lors d'une réunion dans le Bureau ovale, Trump a confié à de hauts responsables russes qu'en se débarrassant de Comey, il avait évacué la « grande pression » qui pesait sur lui.
C'est assurément une mauvaise idée pour un président, comme l'apprit Richard Nixon lors du scandale du Watergate, de renvoyer son propre enquêteur : après avoir évincé Comey, c'est Mueller, ancien directeur du FBI ayant servi sous les administrations démocrate et républicaine, loué dans les deux partis pour son intégrité, que Trump a eu sur les bras.
Trump fait tout bonnement partie des personnes risquant d'être inculpées dans l'enquête menée par Mueller, qui s'intéresse également à son ancien directeur de campagne, Paul Manafort, et à son gendre, Jared Kushner. Kushner et sa femme, Ivanka Trump (l'enfant préférée du président, dit-on) ont des bureaux à la Maison-Blanche, où Kushner, de la résolution du conflit israélo-palestinien à la réorganisation du gouvernement fédéral, s'occupe, jusqu'à l'absurde, de mille choses.
Mueller a engagé des spécialistes de la délinquance financière – une évolution de mauvais augure, qui semble désigner d'autres cibles. Pendant qu'il enquête sur les agissements de Kushner lors de la campagne, on croit comprendre qu'il s'intéresse aussi de très près au vaste réseau d'affaires immobilières du gendre du président. Voici quelques années, Kushner et son père ont acheté, au numéro 666 de la Cinquième Avenue, l'immeuble le plus cher de la ville de New York, pour lequel ils se sont lourdement endettés, sans parvenir à présenter une hypothèque. Dans son empressement à réunir les sommes dont il avait besoin pour se maintenir à flot, Jared Kushner a cherché des prêteurs étrangers, parmi lesquels un banquier russe proche de Vladimir Poutine.
On sait aussi que Mueller met la pression sur Manafort, vieux routier du conseil politique, travaillant pour des groupes d'influence et connu pour ses complaisances envers les dictateurs, dont l'un des plus célèbres clients fut le président ukrainien pro-russe déchu Viktor Ianoukovitch, qui, après avoir remporté l'élection présidentielle [en 2010] avait fait emprisonner sa principale rivale et ancienne Première ministre [Ioulia Timochenko] sur des charges forgées de toutes pièces. L'équipe de Mueller épluche les transactions et les affaires de Manafort – opérations diverses de par le monde, dettes, fonds planqués dans des paradis fiscaux étrangers, blanchiment supposé d'argent sale, et autres.
Pour montrer à Manafort qu'il ne plaisantait pas, Mueller est allé jusqu'à organiser une perquisition avant l'aube, dans sa résidence du nord de la Virginie, lui faisant savoir qu'il serait mis en examen – sans doute afin de le persuader de livrer des informations sur Trump. Quoique Manafort ait été éjecté de la campagne Trump en août dernier, suite à de nouvelles et embarrassantes mises en cause sur ses activités ukrainiennes, Trump, contre l'avis de ses conseillers, a continué de le consulter jusque dans les premiers mois de sa présidence. Et l'on sait depuis peu qu'en 2016, alors qu'il était encore directeur de campagne, Manafort avait proposé de tenir des réunions d'information à l'intention d'un oligarque russe sur le déroulement de la campagne présidentielle. Une tâche qui devait lui tenir suffisamment à cœur pour que ses nombreuses occupations ne l'en distraient pas.
Mueller espère, à l'évidence, « retourner » Flynn et Manafort. Et le fils du président, Donald Trump Jr., est lui aussi menacé dans ce scandale tentaculaire. Mueller accorde une attention toute particulière à une réunion qui s'est tenue en juin 2016 dans la Trump Tower de Manhattan, entre les huiles de la campagne et une avocate russe étroitement liée au Kremlin, qui avait proposé à Donald Jr. de lui livrer quelques ragots sur le compte d'Hillary Clinton, une perspective qui enchantait le fils du candidat. (« J'adore », avait-il répondu dans un courriel.)
Donald Jr. a d'abord décrit la réunion comme une simple discussion au sujet des adoptions de bébés russes par des Américains (que le président Vladimir Poutine avait interdites en 2012). Le débat portait en fait sur les sanctions et sur d'autres sujets d'intérêt pour la Russie. Si Kushner et Donald Jr. ont affirmé qu'il n'était rien ressorti de cette réunion, cela n'est pas établi. Mueller s'intéresse aussi au rôle joué par Trump de retour du G20 en Europe dans la rédaction, à bord d'Air Force One, d'une déclaration ayant un temps trompé l'opinion sur ce qui avait été discuté lors de cette réunion new-yorkaise avec les Russes.
Depuis plus d'un an, Trump ne cesse de répéter qu'il n'a pas d'intérêts d'affaires en Russie et n'a reçu aucuns prêts de ce pays. Mais son indulgence à l'égard de Poutine demeure troublante. On a récemment découvert que l'empire Trump avait cherché à construire une énorme Trump Tower à Moscou, et que l'idée s'en était maintenue après la candidature à l'élection présidentielle, avant d'être abandonnée faute d'autorisation et de terrain.
À Washington, l'intérêt suscité par l'enquête russe connaît des hauts et des bas, mais le procureur spécial ne mettra pas fin à ses investigations avant d'être convaincu qu'il sait tout ce qu'il doit savoir.
Traduit de l'anglais (États-Unis) par François Boisivon