Tvrdá lekce z Janova
JANOV – Je naše infrastruktura bezpečná? Po zřícení Morandiho mostu v Janově si tuto otázku kladou všichni. Samozřejmě, mohli bychom si říct, že takové katastrofy jsou ojedinělé, ba dokonce věřit, že jsou snad italským svérázem – v zemi, kde jsou infrastrukturní projekty často úrodnou půdou pro korupci. Ale to bychom si jen lhali do kapsy.
Mosty, silnice a železnice postavené v západní Evropě a ve Spojených státech během poválečné obnovy a hospodářského boomu 50. a 60. let 20. století jsou dnes staré, překonané a přetížené. Má některá z vyspělých ekonomik dlouhodobou strategii správy své základní infrastruktury? Posuzují se a zmírňují rizika správně? Jaké se dělají kompromisy mezi udržováním a nahrazováním dožívající infrastruktury? A jak mohou občané ovlivnit veřejnou debatu o tom, kdo by měl infrastrukturu platit a kde by se měla stavět?
Itálie a další vyspělé ekonomiky potřebují politické přístupy, které strategicky a udržitelně propojí infrastrukturní plány, jež během let vytvořily místní samosprávy a centrální orgány. Musí zhodnotit zdroje a aktiva, jichž bude v příštích letech zapotřebí. Současně by měly zdůraznit společenskou hodnotu základní infrastruktury, nejen bezprostřední finanční návratnost.
Modernizace vlaků a železničních sítí například přináší efektivitu co do doby dojíždění a dopadů na životní prostředí, s pozitivními účinky na řadu komunit. Veřejná diskuse proto potřebuje změnu: odklon od krátkodobých dopadů k těm dlouhodobým a od hodnoty jednotlivostí po hodnoty kolektivní.
Když v roce 1963 začala výstavba Morandiho mostu, na investicích do infrastruktury a na správě – a vlastnictví – klíčových infrastrukturních vymožeností se aktivně podílely vlády. Výstavba a údržba se financovaly z daňových příjmů, zatímco soukromý sektor se v jistou chvíli zapojoval do fáze výstavby. Dokonce existoval prostor pro finanční inovace.
Vůbec první eurobondy vydala v roce 1963 Autostrade, italská dálniční síť a společnost v současnosti zapletená do zřícení Morandiho mostu. Italské hospodářství tehdy zažívalo rozmach, v reálných hodnotách průměrným ročním tempem 5,3 %, a investice do infrastruktury významně přispívaly k růstu HDP. Janov byl velké průmyslové město, typické ocelárnami a stavbou lodí, a jeden z hlavních evropských přístavů.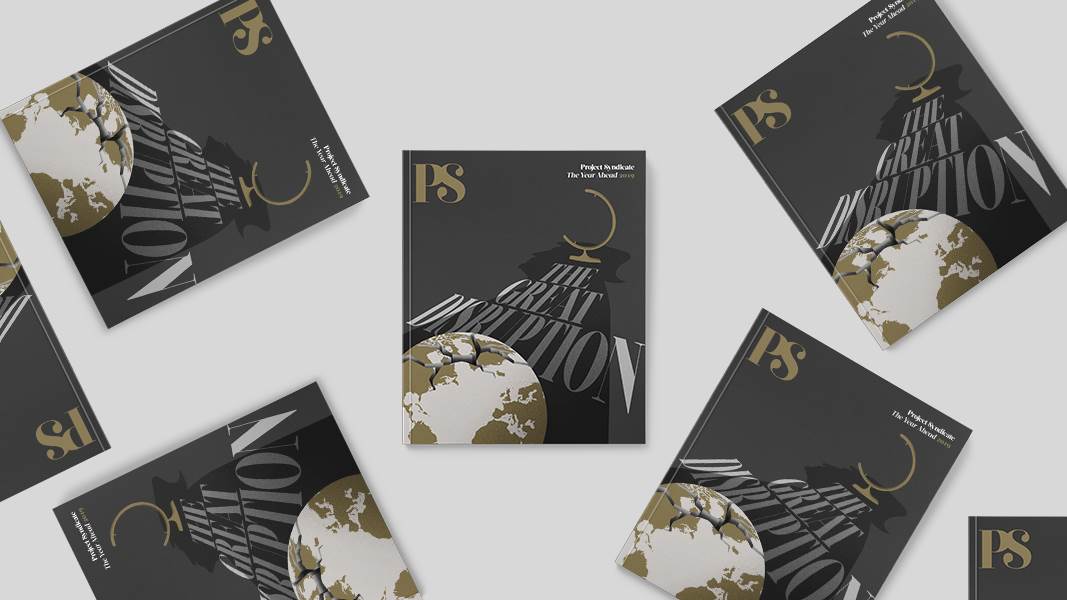 The Year Ahead 2019
Featuring commentaries by Joseph Stiglitz, Sri Mulyani Indrawati, Angus Deaton, Célestin Monga, Jean-Claude Juncker, and other leading thinkers. Now available for pre-order.
Když pak politiky řízení poptávky vyšly z módy, opadl zájem i o úlohu veřejného sektoru v dlouhodobém plánování infrastruktury a koordinaci trhů. Vzhledem k fiskálním excesům 70. let a nutnosti dostat pod kontrolu veřejné výdaje dostala jako mechanismus rozdělování peněz daňových poplatníků před vládními intervencemi přednost údajná neutralita trhu. Narůstající veřejný dluh (italský státní dluh je na zhruba 132 % HDP jedním z nejvyšších na světě) vyústil v příklon k neoliberalismu a výsledkem byla privatizace mnoha infrastrukturních projektů.
Alokační mechanismy se sice zlepšily, ale přesun většiny infrastruktury do soukromých rukou znesnadnil plánování na velmi dlouhou dobu – půl století a déle – a přebírání rizik, která jsou velkým projektům vlastní. Kratší časové obzory soukromých investorů oproti veřejnému sektoru vytvářejí "prokletí ucházejícího stavu", neboť pobídky jsou vychýleny ve prospěch udržování infrastruktury a nepřejí jejímu nahrazování a modernizaci.
Moderní infrastrukturní politika se bude muset vypořádat se dvěma zásadními otázkami. První je, kdo bude výstavbu infrastruktury platit. Financování centrální vládou z daňových příjmů může být nespravedlivé k těm, kdo takovou infrastrukturu nikdy nevyužijí nebo z ní nemají přímý prospěch, protože žijí v jiné oblasti. Měly by náklady v takovém případě hradit místní samosprávy nebo by se projekty měly financovat prostřednictvím partnerství veřejného a soukromého sektoru a uživatelům účtovat mýtné? Každé řešení vyžaduje pečlivé posouzení rovnováhy kladů a záporů a priorit veřejné politiky.
Druhá otázka se týká toho, kde novou infrastrukturu budovat. Součástí alternativy k přetíženému Morandiho mostu je výstavba nového silničního spojení podél severního okraje Janova. Místní obyvatelé a politici – včetně členů vládnoucího Hnutí pěti hvězd – roky proti tomuto plánu brojili.
Morandiho most v roce 1967 s velkou pompou slavnostně otevřel italský prezident. Politický kapitál se tehdy budoval kolem takových projektů, a to nejen kvůli protěžování a korupci. V současnosti se zdá, že moderní demokracie lnou ke kompromisům mezi kolektivními přínosy infrastruktury a právy jednotlivců, a pro kariéru politika jsou velké projekty často polibkem smrti.
Přání, aby se stavělo, ale "ne na mém dvorku", vystihuje požadavek místních obyvatel, aby nebyli vystaveni nepříjemnostem, jež takové projekty nevyhnutelně přinášejí. Tyto požadavky ale vyústily v to, že se řada infrastrukturních projektů už roky odkládá – například třetí přistávací dráha na letišti Heathrow nebo vysokorychlostní železnice mezi Turínem a Lyonem. I pro veřejný sektor se tedy výchozím režimem stalo co nejdéle udržovat starou infrastrukturu.
Kvalitní infrastruktura má zásadní význam pro ekonomickou udržitelnost a prosperitu. Bez zdravé veřejné debaty, která se zaměří na náklady a přínosy projektů, na kolektivní povinnosti a práva jednotlivců a na klady a zápory, jež různé možnosti přinášejí, bude infrastruktura pronikat do titulků jen tehdy, když udeří katastrofa, která spustí kaskádu obviňování, výčitek a politického oportunismu. Budeme-li nesnadné otázky dál hrnout před sebou, zatímco se stávající infrastruktura bude blížit ke konci své životnosti, můžeme v nepříliš vzdálené budoucnosti očekávat další podobné titulky.
Z angličtiny přeložil David Daduč