La India del nuevo modelo de Modi
NUEVA DELHI – Al primer ministro indio, Narendra Modi, le gusta practicar lo que los generales norteamericanos llaman "shock y pavor". La última vez que Modi sorprendió al país –y en un principio fue aplaudido por su decisión y visión audaz- fue cuando anunció, con pocas horas de anticipación, la desmonetización del 96% (en valor) de la moneda de la India. La economía india todavía está sufriendo las consecuencias.  
El 5 de agosto, Modi sacudió a la India con otro anuncio que puede terminar siendo el equivalente político de la debacle de la desmonetización. Después de varias décadas en las que tanto al pueblo de Jammu y Cachemira –el único estado de mayoría musulmana de la India- como a la comunidad internacional se les había garantizado que el estado mantendría su condición especial según la constitución india, el gobierno unilateralmente lo dividió. La administración de Modi ha creado un territorio de la unión en las altas planicies y colinas de Ladakh en la mitad oriental del estado, y redujo el estatus del resto –todavía llamado Jammu y Cachemira- de un estado a un territorio de la unión. (Un territorio de la unión está directamente administrado por el gobierno federal, aunque puede tener una legislatura y un gabinete electos, con poderes limitados).
Muchos en la India temen que, como sucedió con la desmonetización, el daño a corto y mediano plazo ocasionado por la decisión de Modi supere con creces los supuestos beneficios a largo plazo. Ante todo, está la pasmosa traición de la democracia india: el gobierno ha cambiado la relación constitucional del pueblo de Jammu y Cachemira con la República de la India sin consultarle a la gente o a sus representantes electos.
El gobierno dijo que se obtuvo la conformidad del estado de Jammu y Cachemira (tal como requiere la constitución india). Pero esto se basó en un engaño legal vergonzoso. Jammu y Cachemira está bajo el régimen federal directo, de manera que se tradujo "estado" como el gobernador designado por Nueva Delhi. En efecto, el gobierno recibió su propio consentimiento para enmendar la constitución.
Peor aún, la decisión fue presentada ante el Parlamento, donde la mayoría del gobernante Partido Bharatiya Janata (BLP) le garantizó su pronta sanción, sin consultar a los partidos políticos locales. Los líderes políticos del estado elegidos democráticamente fueron arrestados con fines "preventivos". Se cerraron las instituciones educativas y se bloquearon las comunicaciones –cadenas de televisión, teléfonos celulares, líneas fijas e Internet-. Aún si el gobierno logra convencer a los escépticos de que está adhiriendo a la letra de la ley, su decisión traiciona el espíritu de la democracia india.
El daño ya se está tornando evidente. El turismo, el sustento de Cachemira, ha sido devastado; décadas de esfuerzos por parte de los gobiernos indios de retratar a la región como un lugar seguro y revertir las advertencias de los gobiernos extranjeros contra los viajes a Cachemira han naufragado. La ironía es que Modi, en una visita a Cachemira en 2017, había instado a los jóvenes del estado (donde el desempleo está muy encima del promedio indio) a elegir entre turismo y terrorismo. El turismo podría haber absorbido a muchos de estos jóvenes desempleados. Pero ahora los gobiernos extranjeros vuelven a emitir consejos, los shikaras (casas flotantes) dejaron de existir y los fabricantes de artesanías y de alfombras, los grandes artesanos de Kashemira, quebraron. El Amarnath Yatra –un símbolo venerado del secularismo indio- que anualmente lleva a miles de peregrinos hindúes a un santuario en el norte nevado del estado, ha sido interrumpido de manera abrupta. 
Subscribe now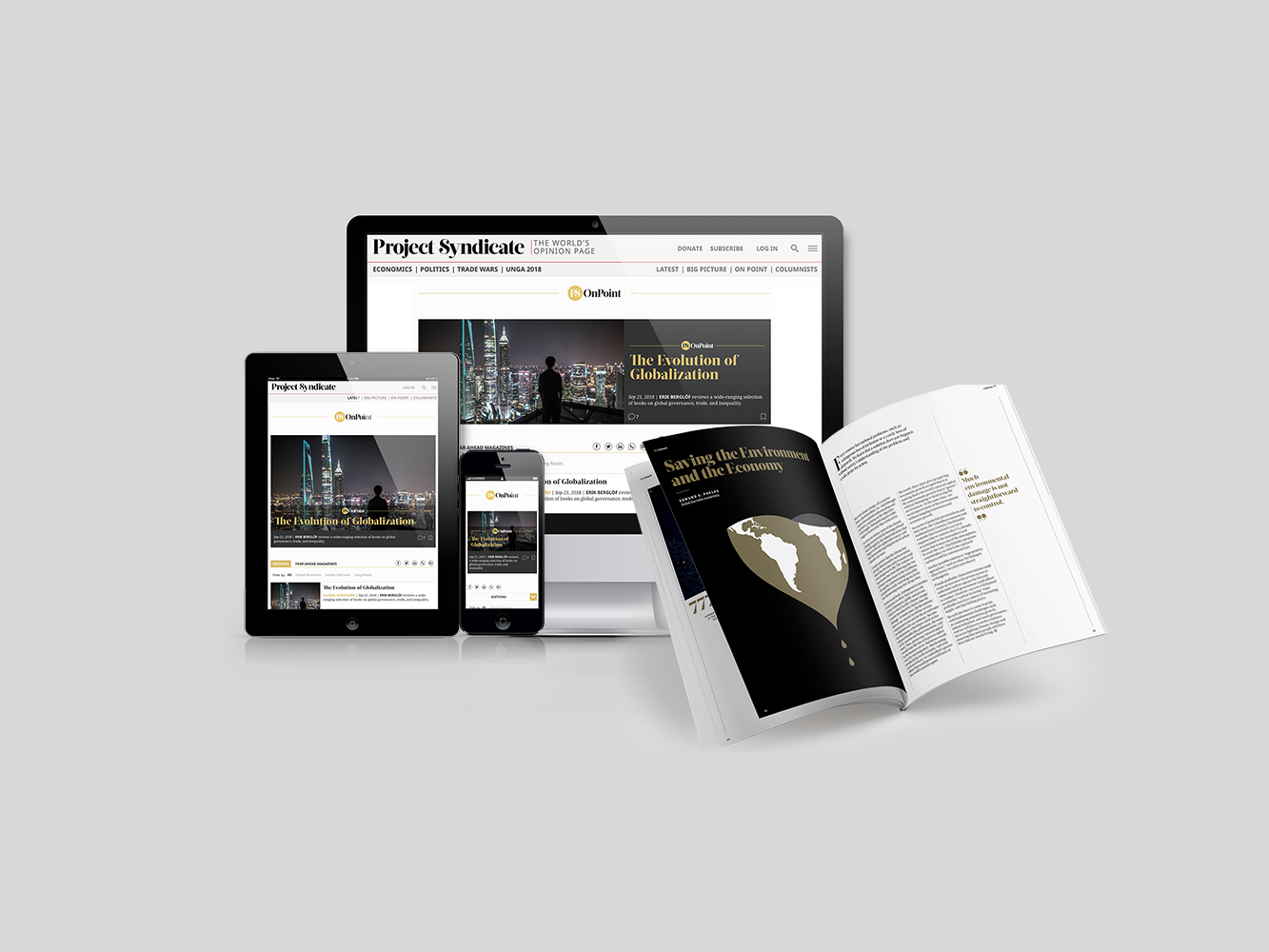 Subscribe now
Get unlimited access to OnPoint, the Big Picture, and the entire PS archive of more than 14,000 commentaries, plus our annual magazine, for less than $2 a week.
A los indios nos enorgullece decir que los cachemiros son nuestros conciudadanos. Pero sus condiciones de vida hoy son deplorables: hay tiendas y estaciones de servicio cerradas; el combustible y otros suministros esenciales están empezando a escasear; no hay comunicaciones disponibles; y la gente ni siquiera puede mirar televisión a menos que tenga un enlace satelital, que muy pocos tienen. La gran mayoría de nuestros conciudadanos cachemiros viven en un bloqueo casi total.
Peor aún, al encerrar a líderes democráticos, el gobierno está cediendo espacio a las fuerzas antidemocráticas. El gobierno ha dicho que le estaba ganando la batalla al terrorismo, pero ahora les ha dado un nuevo impulso a los terroristas. Ha hecho que los partidos tradicionales pro-India del estado (cuyos líderes están encerrados) sean irrelevantes e impotentes a la hora de frenar a los extremistas. Cada vez son más los jóvenes cachemiros confundidos que pueden sumarse a ellos y poner en peligro a más soldados de la India. Cuando Estados Unidos finalmente se retire de Afganistán y haya concluido la victoria de los talibán, una cantidad de yihadistas ociosos estarán listos para reforzar el esfuerzo de tres décadas de Pakistán de enviar "militantes" para aterrorizar a la India. El gobierno de Modi les ha dado un casus belli adicional.
Las consecuencias internacionales son penosas y preocupantes. De un momento para otro, el gobierno no sólo ha tirado por la borda siete décadas de garantías a la comunidad internacional y a las Naciones Unidas, sino que también enfureció a Pakistán, un vecino hostil con sus propios reclamos en torno a Cachemira. Pakistán ya ha deteriorado las relaciones diplomáticas con la India, al expulsar al alto comisionado indio, interrumpir todo comercio bilateral, llevar predeciblemente la cuestión antes las Naciones Unidas y hablar a sus amigos extranjeros.
Si bien algunos gobiernos han manifestado entender la medida de la India, es demasiado pronto para predecir qué podría suceder cuando se alivie o se levante la restricción (cosa que debería suceder para la época del próximo festival musulmán de Eid al-Adha). Los trastornos internos, favorecidos por recursos, combatientes y armamentos suministrados externamente, inevitablemente aumentarán.
El gobierno de Modi también le ha mostrado al mundo cómo se alejó de su énfasis previo en el crecimiento económico y la inversión extranjera. A los inversores, que ya estaban abandonando la India, no les gustan las zonas de guerra; ahora pueden huir en masa. Habiendo llegado al poder inicialmente con la promesa de anteponer el desarrollo, luego Modi buscó la reelección haciendo campaña como el candidato de la seguridad nacional y redoblando el tradicional chauvinismo hindú del BJP. Con su accionar en Cachemira, Modi está rehaciendo a la India a imagen del BJP –muy lejos de Mahatma Gandhi y de Jawaharlal Nehru, que habían pregonado la no violencia, la convivencia religiosa y la aceptación de la diferencia.
Quienes durante mucho tiempo hemos considerado la diversidad democrática de la India como su mayor fortaleza hoy estamos confrontados por un gobierno que está decidido a borrar todas las señales de esa fortaleza y que muestra poco respeto por la constitución. Es un tiempo aciago para las minorías y los disidentes de la India.