Una dictadura democrática en la India
NUEVA DELHI – Con bombos y platillos, el gobierno del primer ministro indio Narendra Modi ha completado cien días de su segundo mandato. Pese al deficiente desempeño de su gobierno, Modi en persona sigue siendo inmensamente popular. Esto no presagia nada bueno para la democracia india.
Los simpatizantes del gobierno de Modi aclaman una andanada de nuevas leyes represivas (entre ellas, la criminalización de la práctica musulmana de "divorcio instantáneo" llamada talaq-e-biddat) como muestra de determinación. En tanto, la reciente derogación del estatuto especial de Jammu y Cachemira (garantizado por el artículo 370 de la Constitución de la India) se llevó a cabo en un contexto de fuertes medidas restrictivas en toda la región; dirigentes políticos fueron arrestados y se interrumpieron las comunicaciones telefónicas y por Internet. Cuando se levante la tapa de la olla a presión, no hay modo de saber lo que sucederá; pero la mayoría de los indios siguen apoyando al gobierno sin vacilaciones.
Pero los partidarios de Modi pasan por alto temas como la economía, que está en caída libre, y las relaciones interreligiosas, tensas como nunca habían estado. (La misión no tripulada a la Luna de la que esperaban alardear fracasó cuando el robot explorador se estrelló contra la superficie lunar, en vísperas de la celebración de los cien días de gobierno.)
Para los críticos de Modi, la persistencia de su popularidad es difícil de explicar. La mayor parte de las recetas que aplicó hicieron más mal que bien. Por ejemplo, es probable que el desastroso intento que hizo en 2016 el gobierno de retirar de circulación el 86% del papel moneda de la India haya sido el peor golpe que sufrió la economía del país desde la independencia, con un costo de millones de puestos de trabajo y pérdida de crecimiento. Pero no parece que eso sea un obstáculo para la mayoría de los votantes, que ven en Modi a un líder decidido y práctico, dispuesto a romper con la tradición y probar soluciones audaces para los intratables problemas de la India.
Esta reacción ha dejado a muchos en la India perplejos. He aquí un primer ministro que echó por tierra casi todas las convenciones de la política india civilizada. Envió a la policía a detener a dirigentes opositores bajo acusaciones infundadas, ascendió a ministros que con su retórica divisiva generaron temor en los musulmanes y en otras minorías, e intimidó a los medios, al punto que la cobertura de prensa de su administración es una vergüenza para la cultura democrática de la India.
Además, el gobierno de Modi abandonó (por primera vez en la historia de las comisiones permanentes del Parlamento de la India) la tradición bipartidaria que adjudicaba la presidencia de la Comisión de Asuntos Exteriores (posición que yo ocupaba) a una figura del principal partido de oposición: ahora el Partido Popular Indio (Bharatiya Janata Party, BJP) de Modi decidió que se encargará de controlar a su propio gobierno.
Subscribe now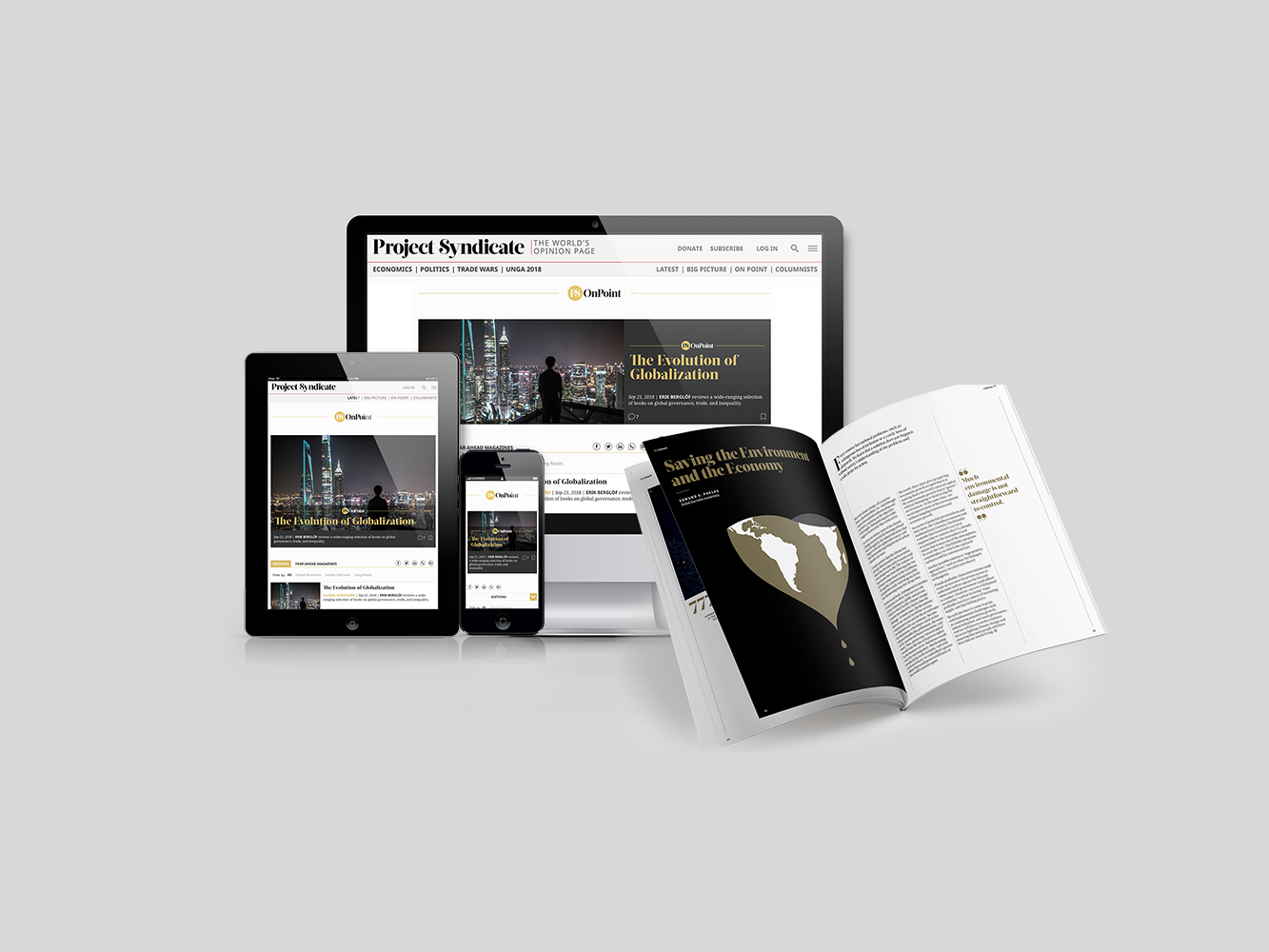 Subscribe now
Subscribe today and get unlimited access to OnPoint, the Big Picture, the PS archive of more than 14,000 commentaries, and our annual magazine, for less than $2 a week.
Para muchos de los admiradores de Modi, semejantes muestras de autoritarismo no tienen la menor importancia. Consideran que tras décadas de una democracia demasiado "bondadosa" y de negociar con coaliciones de gobierno, la India necesitaba un líder "duro". Quienes teníamos una fe absoluta en el sistema democrático de la India ahora nos encontramos con la triste realidad de que tal vez sus raíces no eran tan profundas como pensábamos.
La India se encuentra ahora en manos de un nacionalismo enfervorizado que exalta cada logro indio (real o imaginario) y califica de "antinacional" y hasta "sedicioso" cualquier desacuerdo político o protesta por insignificante que sean. Casi todas las instituciones independientes han sido vaciadas y convertidas en instrumentos del poder avasallante del gobierno.
Que se usen de tal modo las autoridades tributarias no sorprende tanto. Pero ahora hasta los organismos responsables de las investigaciones financieras, la policía y el aparato de inteligencia del gobierno, e incluso entidades manifiestamente autónomas como la Comisión Electoral y el sistema judicial, son parte de esta problemática.
Bajo Modi, la libertad política ya no se considera una virtud. La nueva norma del orden social es el control (por parte de las autoridades) y la conformidad (para todos los demás). Como señaló hace poco el académico y comentarista Pratap Bhanu Mehta, "es difícil recordar un tiempo" en el que "se alentara tanto la adecuación del discurso público y profesional a los deseos del Estado".
Previsiblemente, bajo el gobierno del BJP, las relaciones intercomunitarias han empeorado drásticamente. La marginación de la comunidad musulmana de la India es tan grave que incluso algunos de los más firmes defensores del gobierno la reconocieron. La India fue durante tres mil años un refugio para los perseguidos de todas las naciones y creencias. Hoy rechaza a los refugiados musulmanes rohinyás de Myanmar y publicó un Registro Nacional de Ciudadanos que excluye a millones de personas (mayoritariamente musulmanas) que tuvieron que refugiarse en la India después de 1971, y con ellas a sus hijos nacidos en la India. También hay rumores de un nuevo intento de eliminar las leyes que permiten a las comunidades minoritarias mantener sus prácticas en lo referido a cuestiones de familia, y de sancionar otras con el objetivo de limitar las actividades de proselitismo religioso.
Ante nuestros ojos, un gobierno al que no le interesan las instituciones, las convenciones y las prácticas mantenidas desde la independencia está transformando el carácter mismo de la India. Parece que la "audacia" lo justifica todo.
Lo que preocupa cada vez más a demócratas liberales como yo es que esto pueda ser lo que la población india (medianamente educada y confundida por la habilidosa propaganda del BJP) realmente quiera. Como se pregunta Mehta: "¿Será que de algún modo esta exaltación del poder, del control y del nacionalismo es la satisfacción de nuestros propios deseos más profundos?".
En cualquier caso, si estos primeros cien días del segundo quinquenio de gobierno de Modi sirven de indicación, es muy posible que pronto la India deje de ser el país por cuya libertad luchó Mahatma Gandhi.
Traducción: Esteban Flamini