Cómo no luchar contra la desigualdad de ingresos
CAMBRIDGE – Supongamos que dos personas tienen opiniones diferentes acerca de una cuestión de política. ¿Es posible decir que una tiene razón y la otra no, o simplemente tienen distintas preferencias? Después de todo, ¿cual es la diferencia entre una preferencia extraña y un error?
Una preferencia influye sobre una decisión que se espera consiga el objetivo que busca la persona que decide. Un error es una decisión que se basa en una creencia equivocada con respecto a la forma en que funciona el mundo, de modo que el resultado no es lo que esperaba quien tomó la decisión. Desgraciadamente, esta manera de aprender puede resultar muy cara. Además, puede que no sea concluyente, dado que siempre es posible atribuir las malas consecuencias del error a otros factores.
Ejemplo de lo anterior es la decisión tomada por el presidente electo de México, Andrés Manuel López Obrador (AMLO), de reducir los sueldos de los escalafones más altos de la administración pública, incluido él mismo, imponiendo un tope de US$5.707 mensuales. Esta decisión, anunciada en julio, fue acogida con gran satisfacción por mucha gente, puesto que demostraba el compromiso de AMLO con la austeridad fiscal y la igualdad de ingresos.
No obstante, lo que parece ser una preferencia bien formulada pasará a ser un grave error. Desgraciadamente, AMLO no se va a dar cuenta de esto hasta pasados varios años, y para entonces el daño sufrido por México será enorme.
Interferir con los precios del mercado para lograr equidad –idea que se remonta a Santo Tomás de Aquino e incluso Aristóteles –probablemente es una de las peores políticas económicas de la historia. Los gobiernos de muchos países suelen fijar precios, en especial los de la energía eléctrica, el tipo de cambio, o los créditos, en montos artificialmente bajos, lo que, de forma predecible, conduce a un bajo nivel de inversiones y a escaseces. Venezuela es un caso extremo que dramatiza las consecuencias de esto. ¿Serán las remuneraciones del sector público otro ejemplo de esta práctica?
La respuesta es más matizada. En general, los gobiernos pagan a sus empleados significativamente más, en promedio, que el sector empresarial privado, porque servicios gubernamentales como educación, cuidado de la salud, justicia y administración, suelen exigir una formación más alta. En consecuencia, los empleados públicos tienen niveles de escolaridad bastante superiores –cuatro años más, en promedio, en México–. Pero, incluso si se controla esto, un estudio realizado por el Banco de Desarrollo de América Latina CAF muestra que en esta región los salarios medios son más altos en el sector público. En México, en 2012, la remuneración de los empleados gubernamentales era el13,5% más alta que la del sector privado.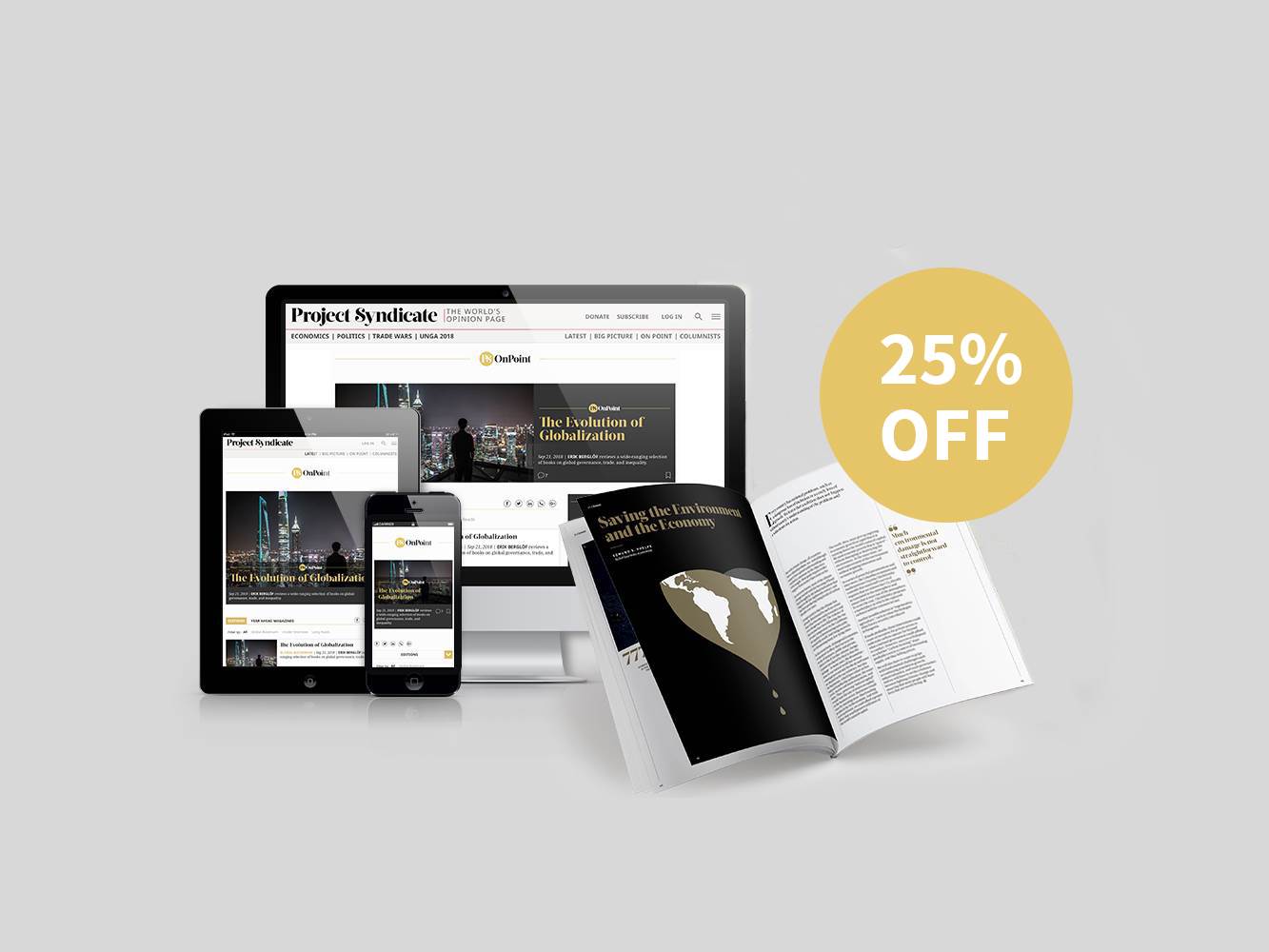 Subscribe now
For a limited time only, get unlimited access to On Point, The Big Picture, and the PS Archive, plus our annual magazine and a tote bag, for just $75.
El mismo estudio también muestra que los salarios del sector público son significativamente menos desiguales que en el sector privado. Esto significa que si bien el sector público paga más que el privado en la mediana, la situación se revierte en el nivel superior de la escala salarial. Este no era el caso en México, donde la prima del sector público cayó a cero, pero no llegó a ser negativa. Ahora, AMLO desea unirse al resto del continente.
La estructura salarial comprimida que va a introducir AMLO, típicamente significa que en el nivel inferior los empleos públicos son muy deseados: ofrecen una remuneración más alta, menos horas de trabajo, mejores beneficios (como pensiones y seguro médico) y mayor estabilidad. La rotación de personal suele ser muy baja y los partidos políticos procuran que sus partidarios reciban dichos empleos.
En contraste, en el nivel superior, los gobiernos con frecuencia luchan por atraer y retener personal altamente cualificado, pero no lo logran. En consecuencia, las agencias gubernamentales nunca desarrollan la profundidad de conocimientos, la memoria institucional y la competencia que necesitan para desempeñar sus funciones de manera efectiva. Los bancos centrales, con su escala salarial separada, suelen ser la excepción que confirma la regla.
Para hacer frente a este déficit de competencia en los países que son sus clientes, las instituciones multilaterales de desarrollo, como el Banco Mundial, suelen crear unidades de gestión de proyectos administradas por consultores que reciben sueldos más altos, las cuales desmontan luego de terminado el proyecto. Estas soluciones alternativas no son ideales, dado que no desarrollan capacidades institucionales de largo plazo. En gran medida, México había sido una excepción porque pagaba salarios que permitían al gobierno atraer y retener burócratas de carrera con altos niveles educativos.
Los políticos como AMLO deberían preguntarse por qué las empresas que buscan maximizar sus beneficios no creen que ahorrar en los sueldos de sus altos ejecutivos conduzca a mejorar su resultado final. Al competir por personal con conocimientos especializados, las empresas hacen que los sueldos se eleven, lo que deja al sector público con empleados menos cualificados. Es claro que muchas personas jóvenes desean trabajar para el gobierno, impulsadas por un compromiso idealista con el servicio público y por la oportunidad de aprender. Sin embargo, cuando los salarios del sector público son bajos, esas personas lo hacen solo por unos pocos años, antes de formar una familia, y ciertamente no de por vida, que es lo que suelen requerir muchas agencias complejas del sector público. 
¿Es este un problema? Los buenos gobiernos con razón desean que las empresas importantes y los ricos paguen los impuestos que les corresponden. No quieren que las empresas abusen de su posición de dominio el mercado, contaminen el ambiente, ni vendan productos inseguros. Quieren proteger a la ciudadanía contra bandas criminales. Desean una moneda estable e instituciones financieras seguras, de modo que los ahorros personales no corran riesgo y que los contribuyentes no tengan que rescatar a los bancos. Desean proyectos públicos que estén bien concebidos y estructurados, y procesos de adquisición que protejan el presupuesto contra proveedores oportunistas o corruptos. Desean que las concesiones petroleras y mineras sean asignadas de manera eficiente y maximicen los ingresos públicos.
Tratar de llevar a cabo todas estas valiosas tareas cuando se pagan salarios que están por debajo del mercado, equivale a ahorrar en lo nimio y dejar de lado lo importante. Los recaudadores de impuestos, los reguladores y los fiscales, necesitan recursos adecuados para triunfar en sus difíciles batallas.
La decisión de AMLO de reducir los sueldos de los empleados públicos ya ha llevado a muchos funcionarios de alto rango a buscar empleo en otros ámbitos. Quienes tienen derecho a una jubilación temprana, la están utilizando, en lugar de esperar los recortes de AMLO. Todo esto será motivo de celebración para muchos del partido político del propio AMLO, puesto que podrán llenar las vacantes con sus fieles partidarios. No obstante, estos beneficios resultarán a costa de un Estado menos competente y menos capaz de cumplir los objetivos más preciados de AMLO.
Intentar lograr mayor igualdad a través de una compresión de salarios obligatoria no es tan solo una preferencia extraña; es un error que producirá un Estado con menor capacidad para contribuir a una sociedad más justa.
Traducción de Ana María Velasco