Morální naléhavost duševního zdraví
,
PRINCETON – Můžeme-li zabránit velkému utrpení, a přitom nás to nic nestojí, měli bychom to učinit. Tento princip je všeobecně uznávaný a těžko se rozporuje. Přesto západní vlády opomíjejí příležitost snížit obrovské utrpení způsobené duševními nemocemi, třebaže by se čisté náklady rovnaly nule.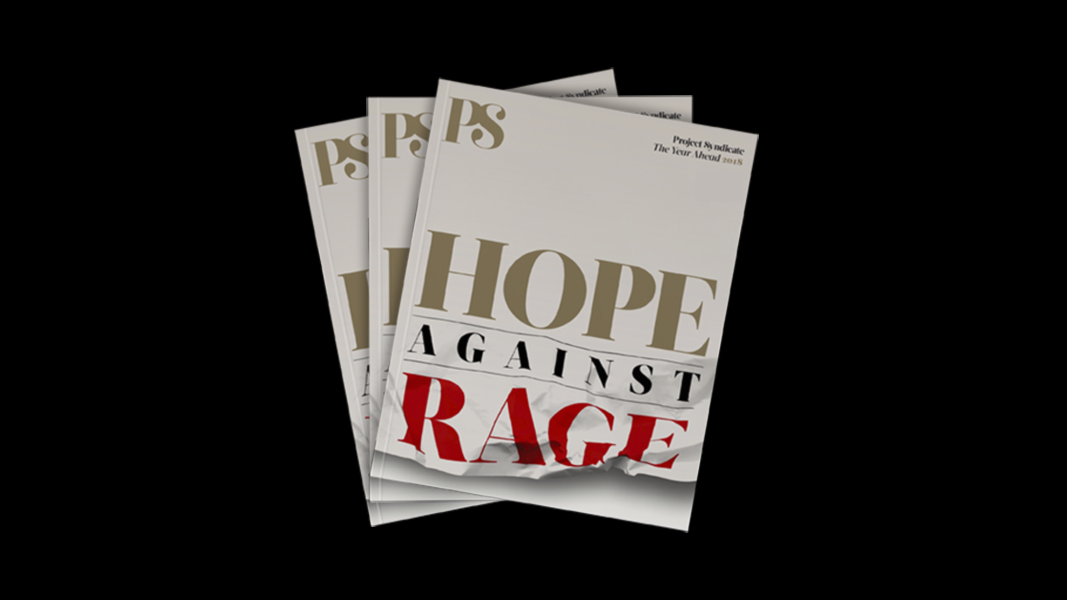 The Year Ahead 2018
The world's leading thinkers and policymakers examine what's come apart in the past year, and anticipate what will define the year ahead.
Důkazy pro toto tvrzení pramení z nedávného výzkumu skupiny ekonomů z London School of Economics. Tým vedený Richardem Layardem vycházel z údajů ze čtyř významných rozvinutých zemí (Austrálie, Německa, Spojených států a Velké Británie), kde byli lidé požádáni, aby na stupnici 0-10 označili, do jaké míry jsou spokojeni se svým životem.
U osob, jejichž spokojenost se životem je na úrovni dolních 10% populace, hovoří vědci o "strádání". Respondenti odpovídali také na další dotazy, které měly indikovat faktory ovlivňující jejich spokojenost se životem.
Když Layardův tým analyzoval výsledky, zjistil, že nejvýznamnější faktory mající dopad na strádání jsou vesměs nehmotné: duševní zdraví, fyzické zdraví a otázka, zda má člověk partnera. Největším prediktorem přitom bylo duševní zdraví; rozdíly ve spokojenosti se životem vysvětlovalo ve dvakrát větší míře než fyzické zdraví či příjmová nerovnost. (A totéž platilo pro 90% populace, která nestrádá.)
Podle vědců obecně platí, že eliminace deprese a úzkosti by snížila pocit strádání o 20%, zatímco eliminace chudoby by ho stlačila o pouhých 5%. Chceme-li tedy omezit strádání v rozvinutém světě, představuje duševní zdraví největší překážku, kterou musíme překonat.
Mnoha lidem bude tento výsledek připadat překvapivý. Většina z nás koneckonců očekává, že by v nás pocit štěstí zesílil, kdybychom byli bohatší. Proč je tedy největší příčinou strádání špatné duševní zdraví, a nikoliv chudoba?
Odpověď zní, že se lidé postupem času adaptují na vyšší úroveň příjmů – tento jev je známý jako "hédonická adaptace" – a porovnávají svůj příjem s příjmem lidí sobě rovných. Tím vzniká takzvaný Easterlinův paradox: přestože jsou bohatší lidé se svými životy spokojenější než lidé chudší, hospodářský růst v rozvinutém světě často nezvyšuje celkovou spokojenost se životem. Stane-li se váš soused bohatším, vy se cítíte chudší. Zbohatnete-li oba, ani jeden z vás pravděpodobně nebude podstatně šťastnější. Naproti tomu na špatné duševní zdraví se lidé neadaptují a strádání vašeho souseda vaše pocity nezlepší.
Ačkoliv má však duševní zdraví na spokojenost se životem největší vliv, stále si musíme klást otázku, zda je jeho podpora cenově nejefektivnějším způsobem, jak snížit lidské strádání. Layard a jeho kolegové zjišťovali, jakou částku by britská vláda musela vynaložit na řešení otázek duševního zdraví, fyzického zdraví, nezaměstnanosti či chudoby. Dospěli k závěru, že duševní zdraví by bylo z těchto čtyř možností nejlevnější: z hlediska snižování strádání a podpory štěstí by bylo přibližně osmnáctkrát efektivnější než boj proti chudobě.
Ve Velké Británii stojí psychoterapeutická léčba přibližně 650 liber na pacienta a je účinná zhruba u 50% pacientů. Toto číslo naznačuje, jak velkou částku by vlády musely vynaložit, avšak nebere v úvahu, co by za to mohly dostat zpět.
Odstranění duševního onemocnění umožňuje mnoha lidem návrat do práce, což snižuje náklady na dávky v nezaměstnanosti a zvyšuje daňové příjmy. Proto Layard a jeho kolegové formulovali hypotézu, že by se léčba duševních nemocí zaplatila. V podstatě by tak britská vláda mohla omezit strádání s nulovými náklady.
Další ekonomický výzkum, který tentokrát provedli Paul Frijters a jeho kolegové rovněž z London School of Economics, hodnotil dopad britského programu s názvem "Zlepšování přístupu k psychologickým terapiím". Tento plán, který navrhl Layard spolu s psychologem Davidem Clarkem, funguje od roku 2008. Vědci dospěli k závěru, že zvýšení daňových příjmů a snížení objemu dávek v nezaměstnanosti pokryje jen asi 20% nákladů na léčbu duševních onemocnění. Zároveň ovšem tvrdí, že léčba duševního zdraví se i přesto zaplatí, poněvadž lidé docházející na psychoterapie spotřebují daleko méně služeb v oblasti fyzického zdraví.
Britský rozpočet na zdravotnictví se ve skutečnosti nesnížil. Efekt léčby duševního zdraví spočíval spíše v tom, že uvolnil prostředky, které se použily pro jiné pacienty. Tento efekt však byl natolik výrazný, že podle Frijtersova tvrzení bychom mohli terapie rozšířit na celých 12% Britů, kteří trpí mírnou až střední úzkostí či depresí, a přitom očekávat, že se tato investice za pouhé dva nebo tři roky zaplatí ve formě úspor.
Postoje k duševnímu zdraví se v posledních několika letech dramaticky změnily; dokonce i princové a sportovci dnes o něm dokážou otevřeně hovořit. Jedna studie ukázala, že duševní onemocnění ovlivňuje ve Velké Británii v kterémkoliv roce život každého čtvrtého člověka, zatímco výzkum provedený ve třiceti evropských státech zjistil, že 38% populace trpí nějakou formou duševního či nervového onemocnění. Zatím se však plně nedoceňuje, že tomuto utrpení se lze do značné míry vyhnout.
Vlády už začínají brát duševní zdraví stejně vážně jako zdraví fyzické. Mohly by však dělat mnohem více. Zvýšením výdajů na duševní zdraví by mohly v obrovské míře zmírnit lidské strádání – při dlouhodobě nulových nákladech.
Některá duševní onemocnění se samozřejmě léčí mnohem obtížněji než mírná deprese či úzkost a od určité úrovně už se vyšší výdaje nemusí zpětně zaplatit. Než však této úrovně dosáhneme, měli bychom se všichni shodnout na morální naléhavosti radikálního navýšení financí určených na duševní zdraví.
Z angličtiny přeložil Jiří Kobělka.