Význam brexitu
NEW YORK – Hlasy pro brexit byly trojím protestem: proti vzdouvající se imigraci, bankéřům z londýnské City a institucím Evropské unie, v uvedeném pořadí. Důsledky budou zásadní. Velkou vzpruhu dostane Donald Trump v boji o post prezidenta USA, jakož i další populističtí politici vyslovující se proti přistěhovalcům. Nadto odchod z EU poškodí britskou ekonomiku a mohl by přimět Skotsko k odchodu ze Spojeného království – o dopadech brexitu na budoucnost evropské integrace ani nemluvě.
Brexit je tudíž přelomová událost signalizující potřebnost nového druhu globalizace, která by dokázala být mnohem lepší než status quo, jež bylo u britských hlasovacích uren odmítnuto.
V jádře brexit odráží fenomén všudypřítomný ve světě s vysokými příjmy: rostoucí podporu populistických stran, které vedou kampaň za tvrdé potlačení přistěhovalectví. Zhruba polovina obyvatel Evropy a Spojených států, povětšinou voliči z řad dělnické třídy, je přesvědčena, že imigrace se vymkla kontrole a představuje hrozbu pro veřejný pořádek a kulturní normy.
Během kampaně před plebiscitem o brexitu bylo v květnu oznámeno, že Británie v roce 2015 zaregistrovala imigraci 333 tisíc osob, víc než trojnásobek dříve vládou vyhlášeného cíle ve výši sta tisíc osob. Tato zpráva se připočetla k syrské uprchlické krizi, teroristickým útokům syrských migrantů a roztrpčených potomků dřívějších přistěhovalců a silně medializovaných zpráv o útocích migrantů na ženy a dívky v Německu i jinde.
V USA Trumpovi stoupenci obdobně láteří na zdejších odhadovaných 11 milionů obyvatel bez dokladů, zejména Hispánců, kteří v drtivé většině žijí poklidným a produktivním životem, leč bez náležitých víz či pracovních povolení. Pro řadu Trumpových stoupenců je u nedávného útoku v Orlandu stěžejní zjištění, že pachatel byl synem muslimských přistěhovalců z Afghánistánu a jednal ve jménu protiamerické nálady (třebaže dopustit se hromadné vraždy automatickými zbraněmi je bohužel dosti americké).
Výstrahy, že brexit sníží výše příjmů, byly buď rovnou chybně odmítány jako pouhé strašení, anebo bagatelizovány vahou zájmu stoupenců odchodu z EU o kontrolu hranic. Významným faktorem však byla nevyslovená třídní válka. Příslušníci dělnické třídy hlasující pro odchod uvažovali tak, že ztrátu příjmů každopádně v úplnosti či z velké části ponesou bohatí, zejména opovrhovaní bankéři z londýnské City.
Subscribe to Project Syndicate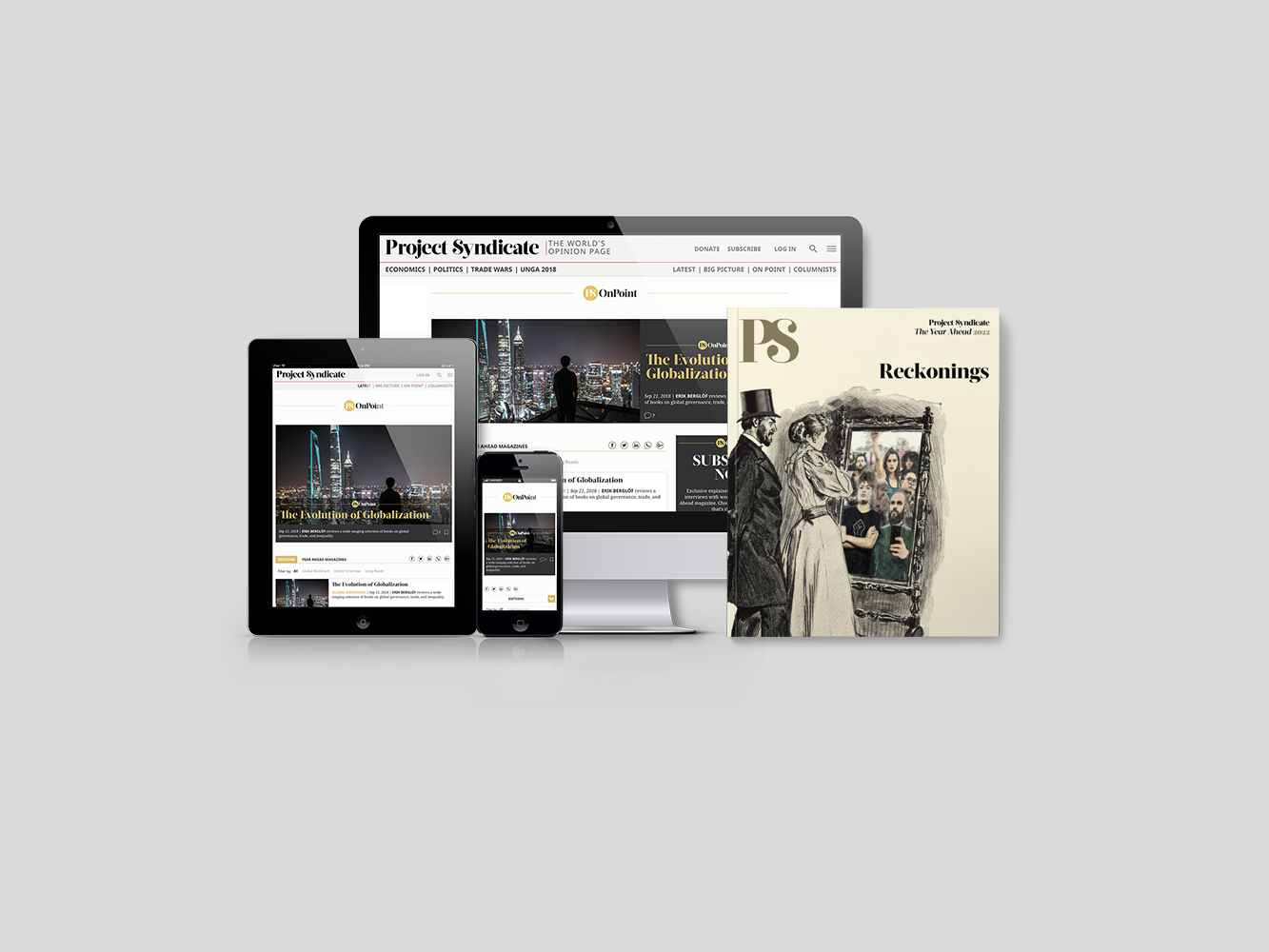 Subscribe to Project Syndicate
Enjoy unlimited access to the ideas and opinions of the world's leading thinkers, including weekly long reads, book reviews, topical collections, and interviews; The Year Ahead annual print magazine; the complete PS archive; and more – for less than $9 a month.
Američané pohrdají Wall Street a jeho chamtivým a často kriminálním chováním přinejmenším stejně jako britská dělnická třída opovrhuje londýnskou City. I to ukazuje na Trumpovu výhodu v kampani oproti jeho listopadové soupeřce, Hillary Clintonové, jejíž kandidaturu rozsáhle financuje Wall Street. Clintonová by měla zpozornět a od Wall Street se distancovat.
V Británii tyto dva mocné politické proudy – odmítání imigrace a třídní válku – doplnil všeobecný pocit, že instituce EU jsou dysfunkční. Což zajisté jsou. Postačí odkázat na posledních šest let chybných přístupů k řecké krizi ze strany prospěchářských, krátkozrakých evropských politiků. Přetrvávající chaos v eurozóně byl pochopitelně pro miliony britských voličů dostatečným důvodem ke znechucení.
Krátkodobé důsledky brexitu už jsou jasné: libra se zřítila na nejnižší hladinu za posledních 31 let. Londýnskou City v nejbližší době čekají zásadní nejistoty, úbytek pracovních míst a krach bonusů. Hodnota nemovitostí v Londýně ochladne. Možné dlouhodobé dominové efekty v Evropě – mimo jiné pravděpodobná skotská nezávislost, případná katalánská nezávislost, zhroucení volného pohybu osob v EU a vzestup protipřistěhovaleckých politik (včetně možného zvolení Trumpa a Marine Le Penové ve Francii) – jsou enormní. Další země mohou vypsat vlastní referenda a některé se mohou rozhodnout odejít.
V Evropě už sílí volání po ztrestání Británie pour encourager les autres – na výstrahu těm, kdo by zvažovali totéž. To je jeden z nejhloupějších projevů evropské politiky (ve velkém k vidění také ve vztahu k Řecku). Zbytek EU by se měl naopak zamyslet nad svými zjevnými pochybeními a napravit je. Trestání Británie – třeba tím, že se jí upře přístup na evropský jednotný trh – by vedlo jedině k dalšímu rozkladu EU.
Takže jak postupovat? Navrhoval bych několik opatření, jednak ke snížení rizik katastrofálních zpětných vazeb v krátkodobém výhledu, jednak k maximalizaci přínosů reforem v dlouhodobém výhledu.
Zaprvé, okamžitým zastavením syrské války zabrzdit uprchlickou vlnu. Toho lze dosáhnout ukončením spojenectví mezi CIA a Saúdy, jehož cílem je svržení Bašára al-Asada; tím by se Asadovi (s podporou Ruska a Íránu) umožnilo porazit Islámský stát a stabilizovat Sýrii (s podobným přístupem v sousedním Iráku). Hlubokou příčinou evropské uprchlické krize je americká vášeň pro změny režimů (v Afghánistánu, Iráku, Libyi a Sýrii). Skoncujme s tímto zlozvykem a uprchlíci z poslední doby se mohou vrátit domů.
Zadruhé, zastavit rozšiřování NATO na Ukrajinu a do Gruzie. Nová studená válka s Ruskem je další hrubá chyba režírovaná USA za asistence značné evropské naivity. Upuštění od rozmachu NATO by přineslo možnost uvolnit napětí a normalizovat vztahy s Ruskem, stabilizovat Ukrajinu a oživit pozornost soustředěnou na evropské hospodářství a evropský projekt.
Zatřetí, netrestat Británii. Namísto toho je třeba hlídat hranice národních států a EU s cílem zastavit nelegální migranty. To není xenofobie, rasismus ani fanatismus. Dá zdravý rozum, že země s nejštědřejšími dávkami sociálního zabezpečení na světě (západní Evropa) musí odmítnout miliony (ba stamiliony) zájemců o vstup. Totéž platí pro USA.
Začtvrté, oživit pocit poctivosti a šance v řadách roztrpčené dělnické třídy a těch, jimž finanční krize a odliv pracovních míst podkopaly živobytí. To znamená řídit se sociálnědemokratickým étosem a realizovat štědré sociální výdaje do zdravotnictví, akademického, odborného i učňovského vzdělávání a do podpory rodin, financované zdaněním bohatých a uzavřením daňových rájů, které vykuchávají veřejné příjmy a zhoršují ekonomickou nespravedlivost. Znamená to také konečně Řecku dluhově ulehčit a tím ukončit dlouhotrvající krizi eurozóny.
Zapáté, prostředky do zemí s nízkými příjmy, včetně dodatečné pomoci, zacílit na hospodářský rozvoj, ne na válku. Pokud rozvojový potenciál Afriky, Střední Ameriky a Karibiku, Středního východu a střední Asie rozvrátí změna klimatu, krajní chudoba a nedostatek dovedností a vzdělání, neřízená migrace z dnešních chudých a konflikty sužovaných regionů začne být drtivá, bez ohledu na migrační politiky.
To vše zdůrazňuje nutnost odklonu od válečné strategie ke strategii udržitelného rozvoje, zejména ze strany USA a Evropy. Migranty prchající před násilím, extrémní chudobou, hladověním, nemocemi, suchem, záplavami a dalšími metlami nezastaví ploty ani zdi. Uspět může jedině globální spolupráce.
Z angličtiny přeložil David Daduč