Un nouveau modèle pour une nouvelle Europe
,
VARSOVIE – Il y a cinq ans, l'Europe centrale et de l'est étaient le théâtre d'une des histoires de croissance les plus impressionnantes du monde. La croissance annuelle de leur PIB avoisinait 5%, juste derrière celle de la Chine et de l'Inde. Les investissements directs étrangers vers la Bulgarie, la Croatie, la République tchèque, la Hongrie, la Pologne, la Roumanie, la Slovaquie et la Slovénie dépassaient les 40 milliards de dollars par an. Une voiture sur six vendues dans la grande Europe était exportée au départ des usines de la région. La productivité et le PIB par habitant augmentaient rapidement, réduisant l'écart avec l'Europe occidentale.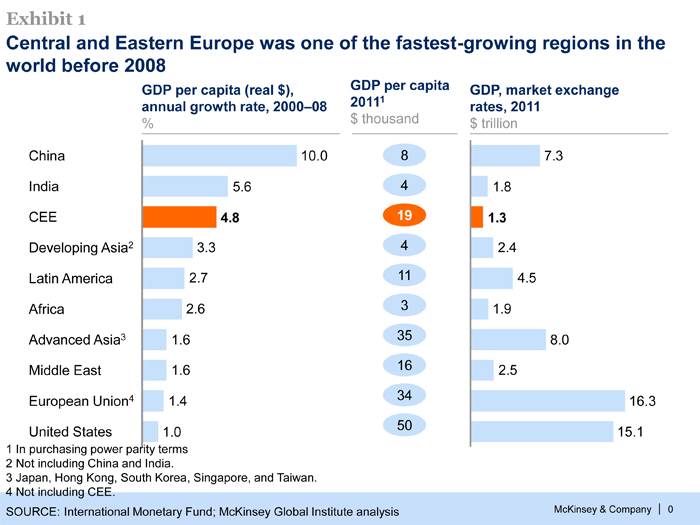 Pourtant, la région a eu du mal à retrouver son élan depuis la crise financière mondiale et la récession qui l'a suivie. Les taux de croissance économique ont chuté à moins d'un tiers de leur niveau d'avant crise. L'investissement direct étranger, qui a plongé de 75% entre 2008 et 2009, n'a été que partiellement récupéré.
To continue reading, please log in or enter your email address.
To continue reading, please log in or register now. After entering your email, you'll have access to two free articles every month. For unlimited access to Project Syndicate, subscribe now.