Een nieuw systeem voor een nieuw Europa
,
WARSCHAU – Vijf jaar geleden waren Centraal- en Oost-Europa toneel van één van de meest indrukwekkende groeiverhalen ter wereld. De jaarlijkse bbp-groei lag tegen de 5%, net achter die van China en India. Directe buitenlandse investeringen (DBI) stroomden Bulgarije, Kroatië, Tsjechië, Hongarije, Polen, Roemenië, Slowakije en Slovenië binnen met een snelheid van meer dan 40 miljard dollar per jaar. Een van de zes auto's in Europa werd geëxporteerd uit fabrieken in de regio. De productiviteit en het bbp per hoofd van de bevolking stegen vlot en het gat met West-Europa werd kleiner.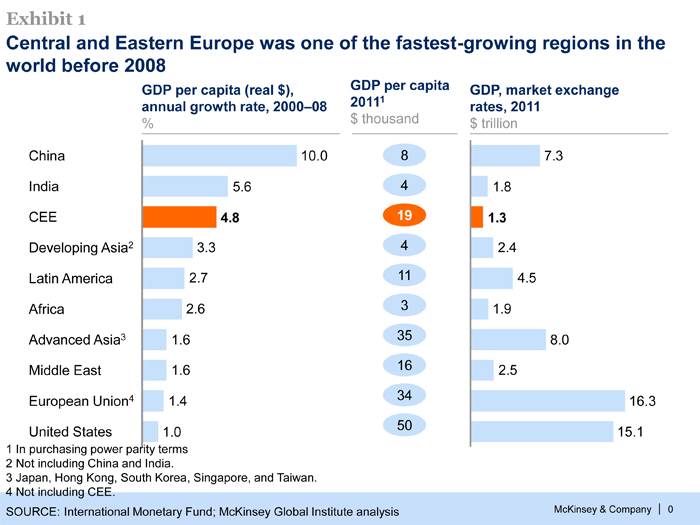 Maar de regio worstelt sinds de mondiale financiële crisis en de daaropvolgende recessie om dit momentum te herpakken. De economische groeicijfers zijn gedaald tot minder dan een derde van de niveaus voor de crisis. De directe buitenlandse investeringen, die tussen 2008 en 2009 met 75% in elkaar zakten, hebben zich slechts gedeeltelijk hersteld.
To continue reading, please log in or enter your email address.
To read this article from our archive, please log in or register now. After entering your email, you'll have access to two free articles every month. For unlimited access to Project Syndicate, subscribe now.