Wie der Stakeholder-Kapitalismus Realität wird
BERKELEY – Seit einem halben Jahrhundert haben sich amerikanische Unternehmen (und viele andere weltweit) dem Aktionärsprimat verschrieben, welches besagt, dass die einzige Verantwortung der Firmen darin bestünde, ihre Gewinne zu maximieren. Doch diese Maxime wird mittlerweile sogar von den Unternehmenslenkern selbst infrage gestellt. Die US-amerikanische Organisation Business Roundtable gab letztes Jahr bekannt, einen Stakeholder-Ansatz verfolgen zu wollen, der nicht nur Aktionäre, sondern auch Kunden, Mitarbeiter, Lieferanten und Kommunen im Blick haben wird, die man ebenfalls als  wesentliche Elemente für den Geschäftserfolg betrachtet.   
Wenn die amerikanischen Wirtschaftsführer im Rahmen des diesjährigen 50. Jahrestreffens des Weltwirtschaftsforums mit ihren europäischen Kollegen zusammenkommen, werden sie diskutieren, wie man dem vom Gründer des Weltwirtschaftsforums, Klaus Schwab, in den 1970er Jahren erstmals artikulierten Konzept des Stakeholder-Kapitalismus konkrete Bedeutung verleihen könnte. Im Vorfeld des diesjährigen Treffens schlug Schwab ein neues "Davoser Manifest" vor, in dem potenzielle Kompromisse zwischen den Interessen der verschiedenen Stakeholder genannt werden und in dem nach Wegen gesucht wird, diese Unterschiede in den Interessenlagen durch das gemeinsame Ziel der langfristigen Wertschöpfung zu reduzieren oder zu beseitigen.
Kritiker sind über die Stellungnahmen des Business Roundtable und des WEF hergefallen und haben diese als "hohle Phrasen" oder als Märchen abgetan. Andere verunglimpften sie als Farce der Eliten, die über sich selbst diskutieren, anstatt mit denjenigen zu sprechen, denen sie Schaden zufügten. Doch obwohl eine gewisse Skepsis angebracht ist, gibt es bereits vielversprechende Anzeichen für eine Änderung des Unternehmensverhaltens. Sowohl das WEF als auch Business Roundtable haben begonnen, Pläne für die praktische Umsetzung des Stakeholder-Kapitalismus zu entwickeln.
Letztendlich fördert langfristiges Eigeninteresse das unternehmerische Engagement. Kunden sind der Motor des Umsatzwachstums und wurden auch immer als zentrale Stakeholder anerkannt. Da sich beispielsweise immer mehr Verbraucher nach "grünen" Waren und Dienstleistungen umsehen, haben Unternehmen begonnen, in neue, auf Nachhaltigkeit ausgerichtete Wachstumschancen zu investieren.
Auch qualifizierte Mitarbeiter sind wichtige Stakeholder. Angesichts angespannter Arbeitsmärkte verlangen sie faire Entlohnung und Mitarbeitervergünstigungen sowie Möglichkeiten zur Weiterbildung und Umschulung. Außerdem fordern sie Transparenz hinsichtlich Bezahlungs- und Beförderungspraktiken, inklusive und breitgefächerte Arbeitsplätze sowie die Achtung der Menschenrechte und der Umwelt in allen Lieferketten des Unternehmens. Eine wachsende Anzahl jüngerer Arbeitnehmer sucht nach Arbeitgebern, die sowohl "Sinn" vermitteln als auch Gewinne bieten.
Unterdessen sind die aus Gründen des Umweltschutzes, des sozialen Verhaltens und fairer Unternehmensführung (ESG) getätigten Investitionen in den letzten Jahren auf 30 Billionen Dollar gestiegen und machen mittlerweile ein Drittel des verwalteten Vermögens aus. Pensionsfonds, die größten Kunden der Vermögensverwalter, nutzen ESG-Kriterien zunehmend als Leitfaden für ihre Portfolioentscheidungen. Es mehren sich die Anzeichen, dass eine starke Performance im Hinblick auf ESG, sowohl aus der Tilt- als auch aus der Momentum-Perspektive mit hohen Eigenkapitalrenditen einhergeht.   
Subscribe now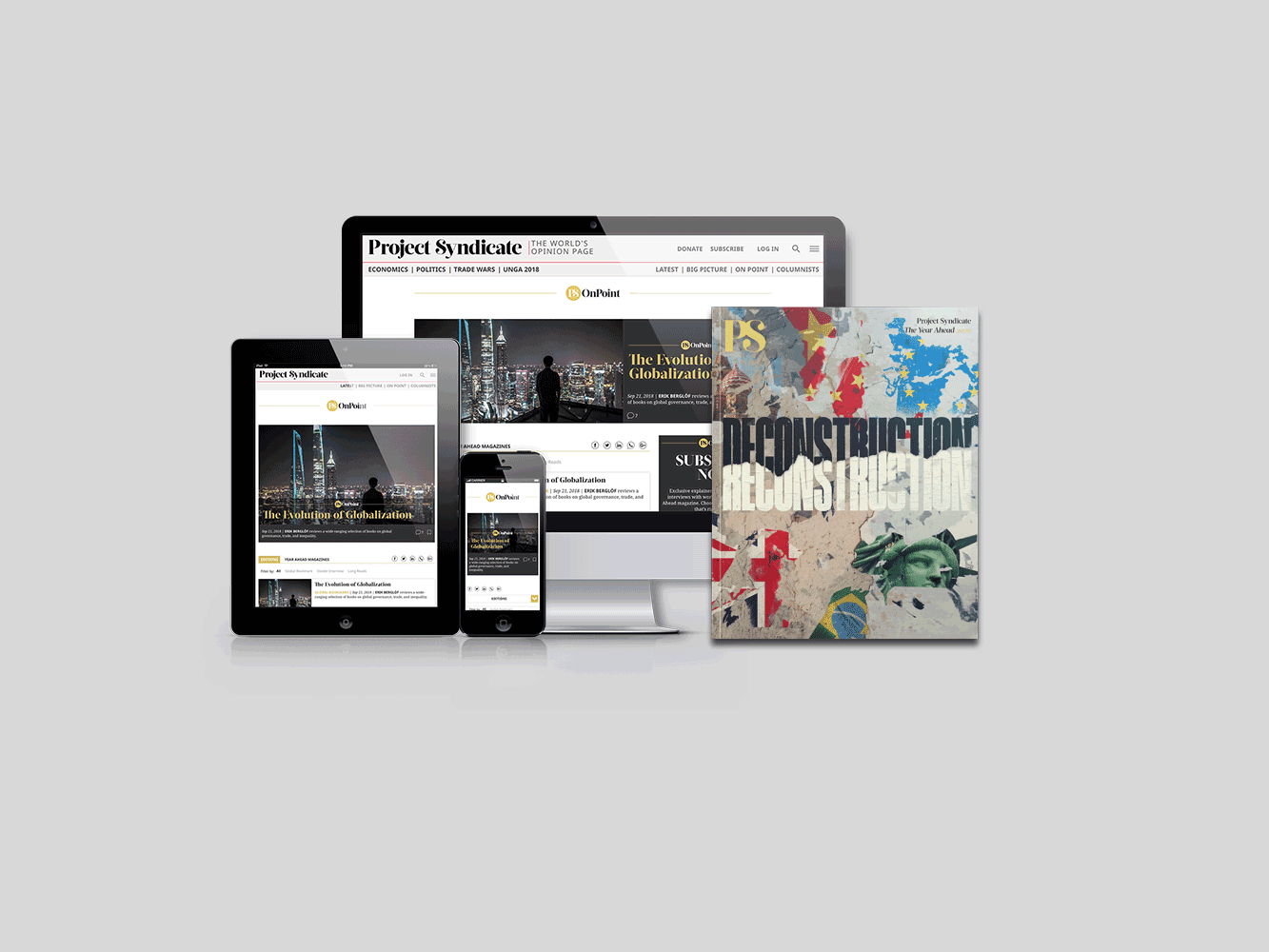 Subscribe now
Subscribe today and get unlimited access to OnPoint, the Big Picture, the PS archive of more than 14,000 commentaries, and our annual magazine, for less than $2 a week.
Aber die vielleicht stärksten Motive für die wachsende Unterstützung des Stakeholder-Kapitalismus durch die Unternehmen sind der Vertrauensverlust in die Wirtschaft und der damit verbundene Anstieg des Populismus. Die Bürger wenden sich gegen das von ihnen als "manipuliert" empfundene Wirtschaftssystem. Aufgrund stagnierender Einkommen der Mittelschicht und einer stärkeren Polarisierung der Arbeitsmärkte stieg die Ungleichheit bei Einkommen und Vermögen in den letzten Jahrzehnten drastisch an. Die Finanzkrise des Jahres 2008 und ihre Folgen sowie die wachsenden Kosten und die Dringlichkeit des Kampfes gegen den Klimawandel haben das öffentliche Vertrauen in die Globalisierung und den Marktkapitalismus untergraben.
Diese Umstände erinnern stark an die Zeit vor der Progressive Era in den USA -  um die Wende zum 20. Jahrhundert - als die Politik große Reformen umsetzte und Monopole zerschlug, neue Schutzmaßnahmen für natürliche Ressourcen einführte und die partizipative Demokratie stärkte. Heute sind die Unternehmenschefs verständlicherweise in Sorge, dass die Bürger auf eine neue Ära progressiver Strategien drängen, die die Handlungsfreiheit der Unternehmen beschränken. Um derartigen Bemühungen entgegenzuwirken oder sie zu beeinflussen, suchen die Unternehmen nach Wegen, ihren Einsatz für Länder, Regionen und Gemeinden aufzuzeigen, in denen sie aktiv sind.
Aber auch wenn Selbsterhaltung der einzige Grund für dieses Engagement ist, wird die Stakeholder-Rhetorik in der Geschäftswelt wahrscheinlich von realen Verhaltensänderungen der Unternehmen begleitet sein. Allerdings werden selbst auferlegte Änderungen nicht reichen. Es wird auch Maßnahmen auf Regierungsebene bedürfen, um sicherzustellen, dass der demokratische Marktkapitalismus auf lange Sicht politisch und ökologisch nachhaltig bleibt. Von besonderer Bedeutung sind dabei Maßnahmen zur Förderung des Wettbewerbs, zur Bekämpfung des Klimawandels, zur Eindämmung der Ungleichheit und zur Stärkung demokratischer Institutionen.
In den USA, wo parteipolitische und ideologische Spaltungen die Politik lähmen, scheinen politische Maßnahmen auf nationaler Ebene unmöglich zu sein. Aber der Wandel vollzieht sich auf Ebene der Bundesstaaten, nicht zuletzt in Kalifornien. Ein neuer Bericht der Anderson School of Management der UCLA zeigt, dass Kalifornien, trotz des sich abschwächenden US-Wirtschaftswachstums im Jahr 2020, weiterhin höhere Wachstumszahlen aufweisen wird, als die USA insgesamt.
Gleichzeitig übertrifft Kalifornien seine ambitionierten Klimaschutzziele und führt neue Maßnahmen ein, um den staatlichen Pensionsfonds zu bewegen, im Interesse des Klimaschutzes zu investieren. Der Ausbau der Klimaresilienz ist derzeit von vordringlicher Priorität. Die Waldbrände und Stromausfälle der letzten Zeit haben die Notwendigkeit erheblicher Investitionen in das Stromnetz und in andere zentrale Teile der Infrastruktur des Bundesstaates aufgezeigt.  
Überdies ist Kalifornien führend im Hinblick auf Gesetze zur Unterstützung von Gig-Arbeitskräften (eine Maßnahme, die ehrgeizig genug erschien, um sich eine Anfechtung vor einem Bundesgericht einzuhandeln). Und zusammen mit 23 anderen Bundesstaaten hat Kalifornien eine deutliche Erhöhung des Mindestlohns durchgesetzt. Jetzt muss noch nachdrücklicher weitergearbeitet werden, um der wachsenden Obdachlosigkeit und den drastisch steigenden Wohnkosten entgegenzuwirken, die hauptsächlich auf den fehlenden Wohnbau zurückzuführen sind. Erste Schritte großer Unternehmen zur Lösung dieses Problems sind zwar ermutigend, entsprechen aber noch nicht der Größe der Herausforderung.
Es sei noch einmal festgestellt, dass regierungspolitische Maßnahmen von zentraler Bedeutung sein werden. Investor Warren Buffet stellte kürzlich fest: " Die Regierung muss die Modifizierung eines Marktsystems in die Hand nehmen." Die Geschichte lehrt, dass er damit Recht hat. Frühere Phasen populistischer Aufruhr führten zu bedeutenden politischen Reformen, die sowohl in den USA als auch in Europa die Stabilität und das Vertrauen in den Kapitalismus wiederherstellten. 
Zu Beginn unseres Weges in das Jahr 2020 ist klar, dass es notwendig sein wird, sich von einem Kapitalismus, der ausschließlich den Aktionären dient, zu verabschieden, um den Kapitalismus für die politische Ökonomie von heute zu erneuern, die derzeit einer gefährlichen Mischung aus dem Kapitalismus der 1920er und der Politik der 1930er Jahre ähnelt. Jetzt ist die Zeit gekommen, einen nachhaltigen demokratischen Kapitalismus anzustreben, der für alle Beteiligten funktioniert.
Aus dem Englischen von Helga Klinger-Groier
,