La traición a los Balcanes de Emmanuel Macron
DENVER – Desde la caída del Muro de Berlín hace 30 años, los líderes occidentales han sostenido consistentemente que no hay problemas en el continente europeo que no se puedan resolver a través del compromiso con la Unión Europea o una expansión del proyecto europeo. Pero esa perspectiva histórica parece estar cambiando, debido a una combinación de problemas internos de la UE y la indiferencia norteamericana.
Para empezar, puede parecer extraño que Estados Unidos fomente la pertenencia a un club que pertenezca a otro. Pero, desde su posición de liderazgo dentro de la OTAN -la principal organización de seguridad europea-, Estados Unidos siempre ha respaldado los esfuerzos europeos por consolidar la unidad política y económica en el continente. Y la UE, por su parte, ha reconocido que la pertenencia al bloque es una aspiración lógica para los países post-soviéticos en su periferia. Mientras que profundizar y ampliar las estructuras de la UE ha resultado ser más difícil de lo que pensaban muchos observadores de Estados Unidos, los líderes europeos han seguido adelante, principalmente porque eso es lo que se esperaba de ellos en el contexto de la historia post-Guerra Fría.
Pero la reunión reciente del Consejo Europeo el 17-18 de octubre confirmó que algo ha cambiado: el presidente francés, Emmanuel Macron, tomó la decisión fatídica de bloquear las conversaciones de acceso a la UE con Albania y la República de Macedonia del Norte. Con la retirada del Reino Unido de la UE y el alejamiento de la política de la canciller alemana, Angela Merkel, Macron es su heredero aparente al liderazgo europeo. Pero su razonamiento sobre la cuestión de la expansión de la UE es opaco. Muchos, inclusive en los Balcanes tan proclives a las teorías conspirativas, suponen que Macron no tiene ningún interés en el difícil proceso de aceptar a otros dos estados miembro provenientes de una región todavía problemática, dados los desafíos internos que ya enfrenta la UE.
Aun así, la desilusión –y hasta la furia- por la decisión de Macron es palpable en Tirana y Skopje (las capitales de Albania y de Macedonia del Norte, respectivamente). Macedonia del Norte, después de todo, acaba de terminar de cambiar su nombre oficial para aplacar a Grecia, que venía vetando su pertenencia con el argumento de que su nombre era demasiado similar a la región griega de Macedonia. Mientras tanto, Bulgaria, otro miembro de la UE, también ha frustrado los esfuerzos de Macedonia del Norte, acusando a los macedonios de adjudicarse como propios a héroes nacionales búlgaros y exigiendo que enmienden sus libros de historia.
Frente a estas demandas y en conflicto con el legado de corrupción que dejó su antecesor (que, curiosamente ahora encontró "asilo" en Hungría), el primer ministro inexperimentado y relativamente nuevo de Macedonia del Norte, Zoran Zaev, concluyó que su país necesitaba con urgencia ingresar a la OTAN y a la UE. Consumó el tan buscado cambio de nombre, normalizó las relaciones con Grecia, aplacó a los búlgaros y solicitó el ingreso a la UE. Sabía que al cambio de nombre no le iría bien en las encuestas, que muchos macedonios lo vieron como una humillación que sólo podría estar justificada por el acceso a la UE. Pero, como tanto la OTAN como la UE veían a la disputa por el nombre como el principal obstáculo para el acceso, él y la población de Macedonia tenían altas esperanzas de lograr el acceso a ambas organizaciones.
Por su parte, la OTAN siguió adelante. Si bien algunos miembros todavía tienen que aprobar, se espera que la República de Macedonia del Norte se convierta en miembro pleno de la OTAN en la cumbre de la alianza en diciembre.
Subscribe now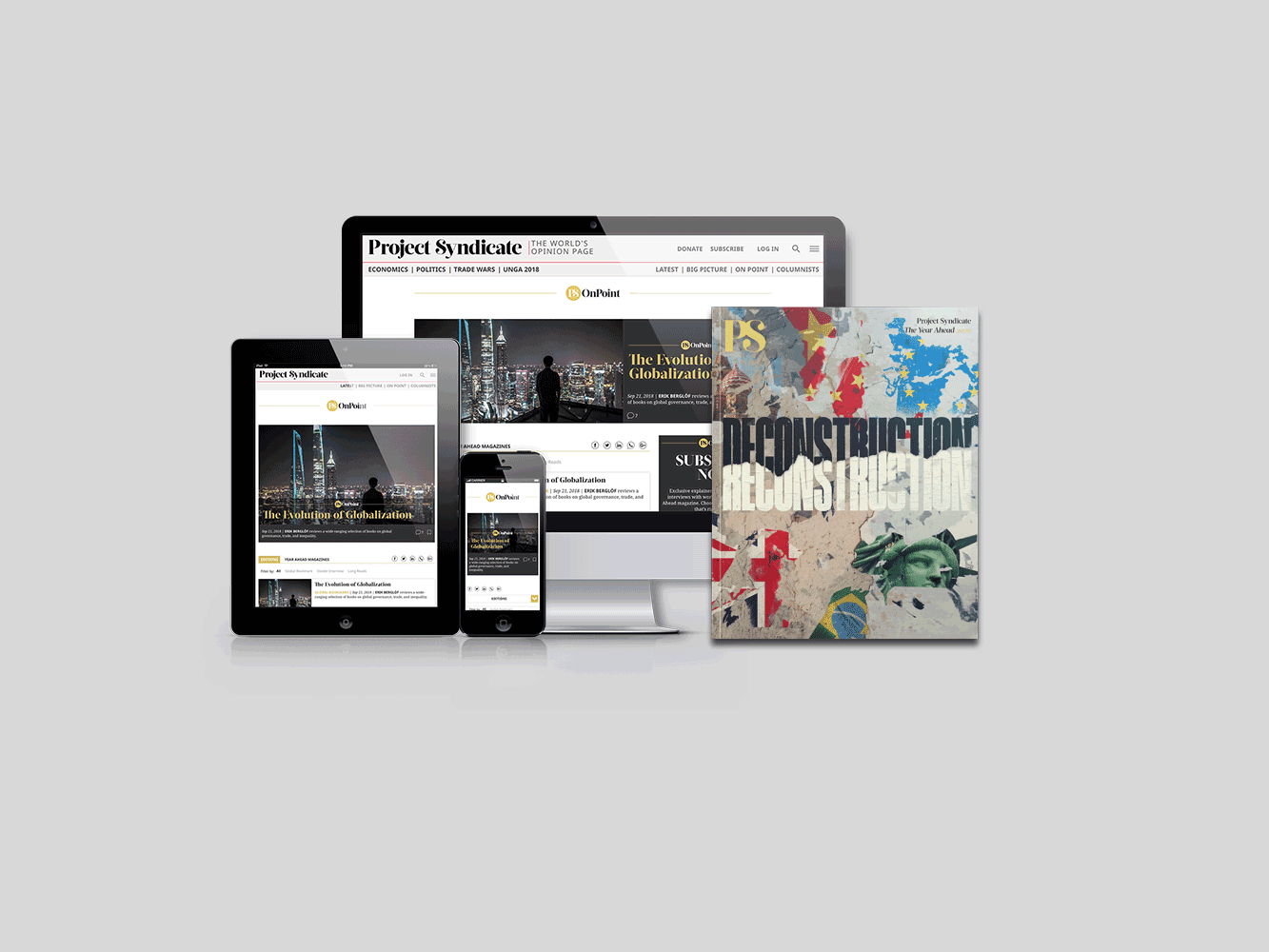 Subscribe now
Subscribe today and get unlimited access to OnPoint, the Big Picture, the PS archive of more than 14,000 commentaries, and our annual magazine, for less than $2 a week.
Pero el proceso de acceso a la UE ha sido mucho más lento. A Macron, que poco ha dicho sobre el tema, parece preocuparle que una continua ampliación del bloque haga que la reforma de sus estructuras de gobernanza sea más difícil. Pero, al apretar a fondo el freno, ha puesto a Zaev en una posición precaria. Los votantes de Macedonia del Norte, con sus esperanzas destrozadas, regresarán a las urnas en una elección general en abril.
En el pasado, uno podría haber esperado que Estados Unidos interviniera. Pero, en el contexto de la política exterior en gran medida inmadura del presidente norteamericano, Donald Trump, la situación de países pequeños y distantes como Macedonia del Norte y Albania apenas se percibe. Por supuesto, es posible que Trump se haya cansado del poder estelar del presidente francés y esté recibiendo con beneplácito las recientes críticas que le están haciendo con una sensación de schadenfreude. También es posible que Trump no quiera que Albania y Macedonia del Norte se sumen a la UE. Pero lo más probable es que simplemente no tenga ni idea de lo que está pasando en los Balcanes occidentales.
Hace apenas unos años, Estados Unidos sin duda habría trabajado con la UE para facilitar el proceso de acceso para ambos países. Si bien la pertenencia a la UE no resolvería sus problemas, ayudaría a resolver las debilidades institucionales y le indicaría a una Rusia cada vez más revanchista que el juego político en los Balcanes se estaba terminando. Dado el trauma que la región ha sufrido en los últimos 25 años, Estados Unidos y Europa tienen la obligación de cumplir con la promesa de la era post-Guerra Fría.