Der Balkan-Verrat von Emmanuel Macron
DENVER – Seit dem Fall der Berliner Mauer vor dreißig Jahren behaupten die westlichen Politiker immer wieder, es gäbe auf dem europäischen Kontinent keine Probleme, die durch die Beschäftigung mit der Europäische Union oder der Erweiterung des europäischen Projekts nicht gelöst werden könnten. Aber diese traditionelle Sichtweise scheint sich zu ändern – aufgrund einer Kombination aus internen EU-Sorgen und amerikanischer Gleichgültigkeit.
Dass die Vereinigten Staaten die Mitgliedschaft in einem anderen Verein überhaupt unterstützen, erscheint zunächst merkwürdig. Aber aufgrund ihrer leitenden Position innerhalb der NATO – der führenden europäischen Sicherheitsorganisation – haben die USA die europäischen Bemühungen zur Festigung der politischen und wirtschaftlichen Einheit auf dem Kontinent immer unterstützt. Und die EU ihrerseits hat erkannt, dass es ein logisches Ziel ist, die Länder der früheren Sowjetunion in die Gemeinschaft aufzunehmen. Obwohl sich die Vertiefung und Vergrößerung der EU-Strukturen als schwieriger herausgestellt hat, als es viele US-Beobachter für möglich hielten, wurde sie von den europäischen Politikern doch massiv vorangetrieben – nicht zuletzt, weil dies im historischen Umfeld nach dem Kalten Krieg von ihnen erwartet wurde.
Aber beim jüngsten Treffen des Europarats am 17.-18. Oktober wurde klar, dass sich etwas verändert hat: Der französische Präsident Emmanuel Macron traf die schicksalhafte Entscheidung, die EU-Beitrittsgespräche mit Albanien und der Republik Nordmazedonien zu blockieren. Angesichts dessen, dass Großbritannien die EU verlässt und sich die deutsche Kanzlerin aus der Politik zurückzieht, ist Macron der Thronfolger für die europäische Führung. Aber seine Argumentation zur Frage der EU-Erweiterung ist undurchsichtig. Viele Beobachter, sogar im verschwörungsgläubigen Balkan, meinen, Macron habe aufgrund der bereits bestehenden internen Herausforderungen in der EU einfach keine Lust auf den schwierigen Prozess, in einer immer noch problematischen Region zwei neue Mitgliedstaaten aufzunehmen.
Trotzdem ist die Enttäuschung – und sogar Wut – über Macrons Entscheidung in Tirana und Skopje (den jeweiligen Hauptstädten Albaniens und Nordmazedoniens) spürbar. Immerhin hat Nordmazedonien gerade erst seinen offiziellen Namen geändert, um Griechenland zufrieden zu stellen, das sich gegen die EU-Mitgliedschaft des Landes gesperrt hatte, weil sein Name dem der griechischen Region Mazedonien zu sehr ähnelte. Unterdessen hat auch Bulgarien, ein weiteres EU-Mitglied, die nordmazedonischen Bemühungen enttäuscht. Es beschuldigte die Mazedonier, bulgarische Nationalhelden als ihre eigenen darzustellen, und forderte, das Land müsse seine Geschichtsbücher ändern.
Angesichts dieser Forderungen und seines Kampfes gegen das Erbe der Korruption seines Vorgängers (der seltsamerweise jetzt in Ungarn "Asyl" bekommen hat), hat Nordmazedoniens relativ neuer, unerfahrener Ministerpräsident Zoran Zaev beschlossen, sein Land müsse nun dringend der NATO und der EU beitreten. Er hat die seit langem gewünschte Namensänderung durchgedrückt, die Beziehungen zu Griechenland normalisiert, die Bulgaren zufrieden gestellt und die Mitgliedschaft beantragt. Dabei wusste er, dass die Namensänderung im Volk unbeliebt ist, weil sie von vielen Mazedoniern als Demütigung wahrgenommen wurde, die nur durch einen Beitritt zur EU gerechtfertigt werden könnte. Aber da sowohl die NATO als auch die EU den Namensstreit als größte Hürde für eine Mitgliedschaft betrachtet hatten, hatte er gemeinsam mit der mazedonischen Öffentlichkeit große Hoffnungen, in beide Organisationen aufgenommen zu werden.
Die NATO hat dabei ihren Teil erfüllt. Obwohl einige Mitgliedstaaten immer noch zustimmen müssen, wird erwartet, dass die Republik Nordmazedonien auf dem Gipfel des Bündnisses im Dezember zum vollständigen NATO-Mitglied wird.
Subscribe now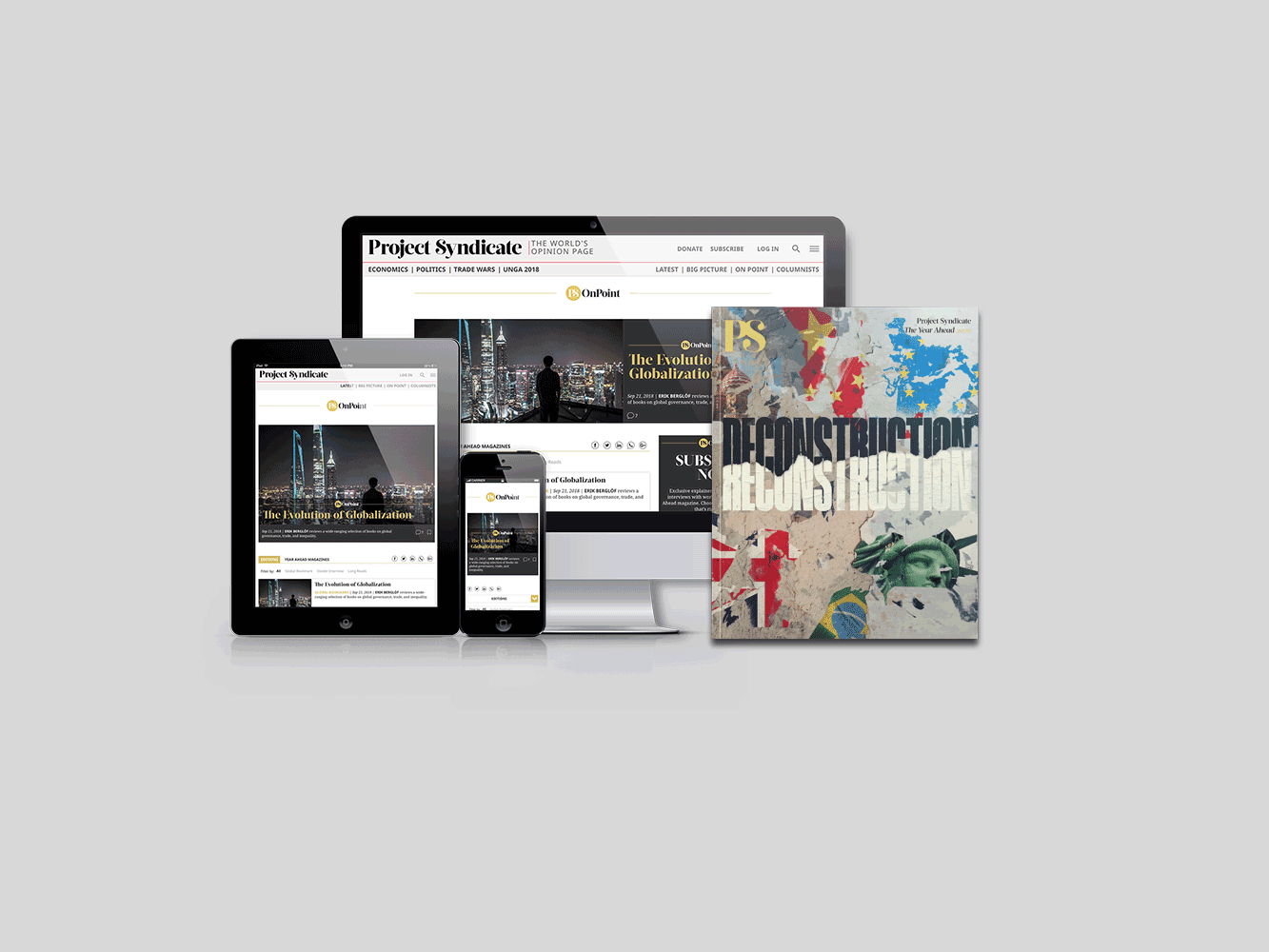 Subscribe now
Subscribe today and get unlimited access to OnPoint, the Big Picture, the PS archive of more than 14,000 commentaries, and our annual magazine, for less than $2 a week.
Aber der Beitrittsprozess zur EU war viel langsamer. Macron, der zu diesem Thema sehr wenig gesagt hat, scheint sich zu sorgen, eine andauernde Vergrößerung der Gemeinschaft erschwere die Reform ihrer Regierungsstrukturen. Aber durch seine Blockade hat er Zaev in eine heikle Lage gebracht. Im April werden die Nordmazedonier ihre gescheiterten Hoffnungen an die Wahlurne tragen.
Früher hätte man in einem solchen Fall erwartet, dass sich die USA einmischen. Aber im Rahmen der weitgehend ungeformten Außenpolitik von US-Präsident Donald Trump wird das Schicksal kleiner, weit entfernter Länder wie Nordmazedonien und Albanien kaum wahrgenommen. Natürlich ist es möglich, dass Trump die Starqualitäten des französischen Präsidenten satt hat und die jüngste Kritik an ihm mit einer gewissen Schadenfreude wahrnimmt. Vielleicht will Trump auch gar nicht, dass Albanien und Nordmazedonien der EU beitreten. Am wahrscheinlichsten ist aber, dass er einfach keine Ahnung davon hat, was auf dem westlichen Balkan geschieht.
Vor nur wenigen Jahren hätten die USA zweifellos mit der EU zusammengearbeitet, um den Beitrittsprozess beider Länder zu fördern. Auch wenn die Probleme des Landes durch die EU-Mitgliedschaft nicht gelöst worden wären, hätte der Beitritt doch zur Lösung institutioneller Schwächen beigetragen und einem immer revanchistischeren Russland signalisiert, dass das geopolitische Spiel auf dem Balkan zu einem Ende kommt. Angesichts des Traumas, unter dem die Region bereits seit 25 Jahren leidet, haben Amerika und Europa die Pflicht, ihre Versprechen aus der Ära nach dem Kalten Krieg zu erfüllen.
Aus dem Englischen von Harald Eckhoff