Una estrategia para los liberales
PARÍS – ¿Ha ganado el populismo? Sería fácil concluir que sí lo ha hecho, especialmente a la luz de lo que está sucediendo en el corazón de Europa. Italia, uno de los primeros defensores de la integración europea, ahora está liderada por una coalición populista con un índice de aprobación del 61%, mientras que el presidente de Francia, Emannuel Macron, alguna vez considerado el antídoto del populismo, ha visto caer su popularidad al 29% -el nivel más bajo desde que asumió en 2017.
Y, sin embargo, la batalla entre el "partido de la razón" y el "partido de la emoción" –progresistas versus populistas- está lejos de haber acabado. El populismo todavía puede ser derrotado, pero sólo si sus opositores admiten lo obvio: necesitan una nueva estrategia.
Cinco temas deberían guiar cualquier revisión estratégica. El primero es la responsabilidad. Las llamadas elites que se preocupan por preservar la democracia y por el estado de derecho deben aprender a lidiar con la furia, el miedo y la desesperación que han asolado a los votantes desde la crisis financiera de 2008-2009. Ha pasado una década desde el estallido de la Gran Recesión y todavía no se han abordado sus causas de manera apropiada.
Demasiados líderes políticos, financieros y empresariales dan la impresión de que lo único que importa para una economía es el crecimiento agregado. Pero en un mundo globalizado y transparente, la creciente brecha entre los ricos y los pobres importa más. La desigualdad, especialmente cuando va de la mano de la corrupción, es devastadora para el status quo.
Es por este motivo que la justicia –el segundo tema de una nueva estrategia política- es tan crítica. Sin justicia económica, los electorados siempre le echarán la culpa de sus males al partido en el poder. Fue precisamente este razonamiento el que llevó a la elección del presidente Donald Trump en Estados Unidos. 
El tercer tema es la unidad. Dicho simplemente, los progresistas deben ofrecer una alternativa viable a la división del populismo. A fines de los años 1990, Madeleine Albright, entonces secretaria de Estado norteamericana, instó a los gobiernos de Europa a respaldar una "alianza de democracias" que reforzaría los valores occidentales después de la caída del Muro de Berlín y el colapso de la Unión Soviética.  Muchos países respondieron a Estados Unidos entonces; necesitamos una promesa similar para la unidad hoy.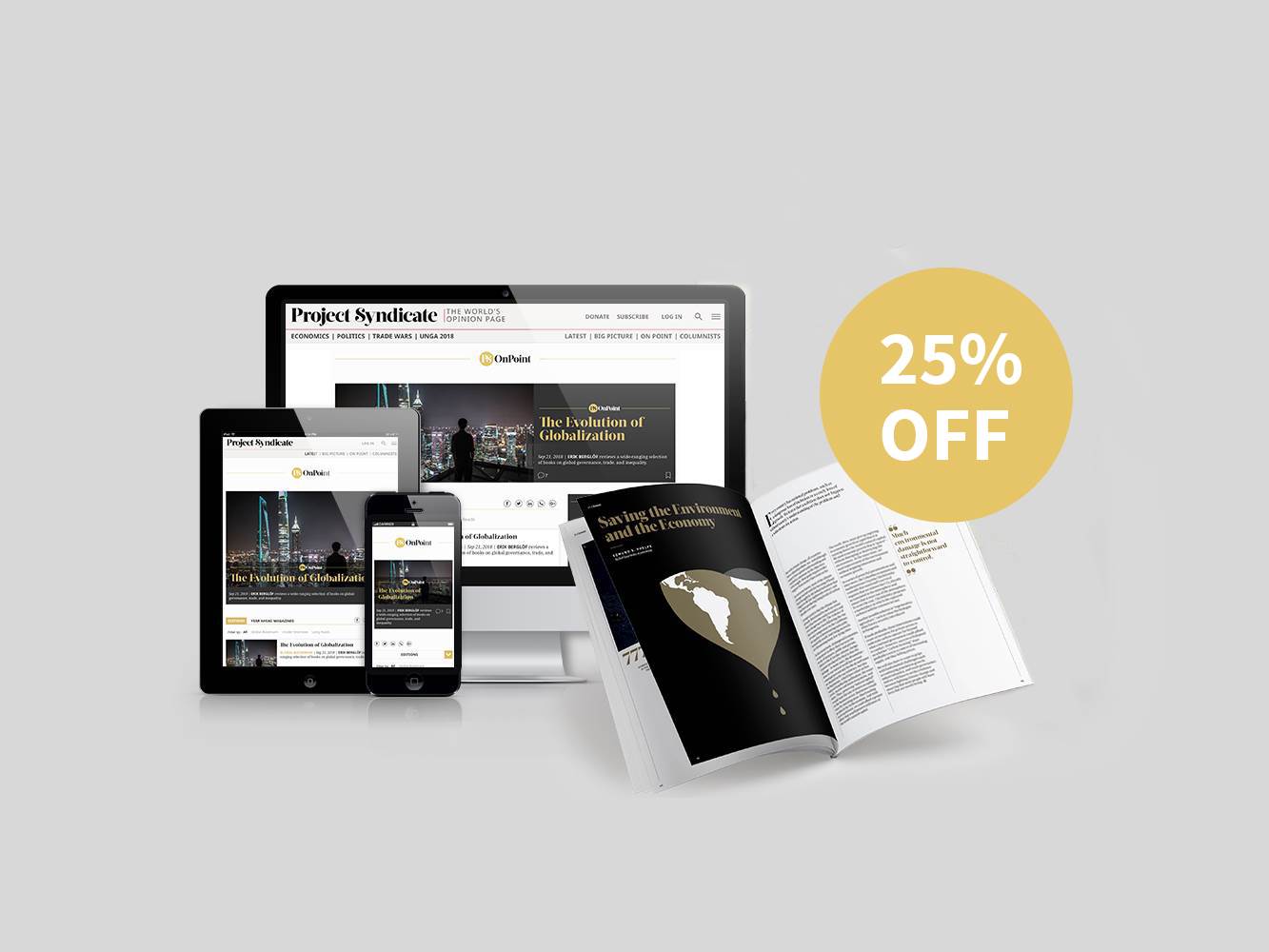 Subscribe now
For a limited time only, get unlimited access to On Point, The Big Picture, and the PS Archive, plus our annual magazine and a tote bag, for just $75.
Desafortunadamente, también necesitamos un nuevo liderazgo global. Estados Unidos está en retirada, Italia sufre un retroceso y Gran Bretaña se perdió en la niebla del Brexit, de modo que las responsabilidades de construir una alianza recaerán en otros actores.  Una opción es el llamado club de los cuatro del G-7 –Francia, Alemania, Canadá y Japón-. Si se pretende frenar la propagación del autoritarismo y del antiliberalismo, estas democracias liberales deben asumir la responsabilidad de renovar la visión de Albright.
Cuarto, las democracias deben hablar con más claridad. Por ejemplo, ¿cómo podría el club de los cuatro defender y promover los valores liberales? Cuestiones como la migración son universales, pero la vaguedad política y la jerga tecnócrata muchas veces enturbian el debate público. Si el liberalismo pretende ganarle al populismo en el terreno de la razón, los votantes tienen que poder entender lo que están ofreciendo los liberales.
Finalmente, las fuerzas anti-populistas necesitan coraje. Sin él, ninguna dosis de responsabilidad, justicia, unidad o claridad revertirá la ola populista. Por ejemplo, Macron debería ser elogiado por su voluntad de oponerse a la política del odio abrazada por el viceprimer ministro de Italia, Matteo Salvini, o por el primer ministro de Hungría, Viktor Orbán. Pero el verdadero coraje para Macron residiría en adoptar políticas que se correspondan con su retórica. La migración, que se está perfilando como la cuestión definitoria de las próximas elecciones europeas de mayo, sería el lugar obvio para empezar.
¿Quién podría haber previsto que 75 años después de la caída del fascismo en Italia ahora tendríamos un líder en Roma que actúa como Mussolini? ¿O que en Alemania –y particularmente en el este excomunista del país- regresaría el sentimiento de "pogrom" contra los extranjeros? ¿O que, en Suecia, la extrema derecha ganaría respaldo denigrando a los judíos?
El historiador británico A.J.P Taylor tenía una opinión cínica de la capacidad de la gente para aprender de sus errores. "La historia no puede enseñarnos nada ya que contiene todo, con una excepción", escribió una vez –"no se debería invadir Rusia al final del verano". Y, sin embargo, la humanidad parece que siempre es atraída por el frío.
Los líderes liberales de hoy pueden probar que Taylor estaba equivocado. Todavía se puede derrotar al populismo. Pero para ganar en el clima político actual, las fuerzas democráticas tendrán que adoptar una nueva narrativa.