Lecciones de la lucha por el liderazgo de la UE
BERLÍN – El regateo no habrá sido edificante, pero los candidatos propuestos por el Consejo Europeo para dirigir las instituciones rectoras de la Unión Europea son sin duda impresionantes. Si el Parlamento Europeo los aprueba, la ministra alemana de defensa Ursula von der Leyen y el primer ministro belga Charles Michel pasarán a ser presidentes de la Comisión Europea y del Consejo, respectivamente, y el ministro español de asuntos exteriores Josep Borrell se desempeñará como alto representante de la Unión para política exterior y de seguridad. Luego, en noviembre, Christine Lagarde reemplazará a Mario Draghi como presidenta del Banco Central Europeo.
La buena noticia es que cada uno de estos candidatos implica un refuerzo a la UE en un tiempo de incertidumbre global. La mala noticia es que la UE en sí seguirá enfrentando importantes desafíos internos. La lucha por los altos puestos de liderazgo provocó la eliminación del sistema de Spitzenkandidaten (por el que el grupo de partidos mayoritario en el Parlamento Europeo elegía al presidente de la Comisión) y el regreso de las negociaciones a puertas cerradas, que muchos consideran antidemocráticas. Hay que explicar los motivos de ese cambio, para evitar un perjuicio a la credibilidad de la UE. Al fin y al cabo, el sistema de Spitzenkandidaten se introdujo en 2014 para contrarrestar la percepción de que la UE padece un déficit democrático.
La lucha por el liderazgo también intensificó un choque de perspectivas en lo relacionado con las fuentes de legitimidad de la UE. Mientras los estados miembros con una cultura parlamentaria fuerte consideran que las designaciones para los más altos cargos de la UE deben basarse en los resultados de la elección de mayo para el Parlamento Europeo, otros (por ejemplo Francia) consideran que la experiencia ejecutiva es mucho más importante que el vínculo con esos resultados. Naturalmente, idear un proceso consensuado para la selección de la dirigencia de la UE llevará tiempo. Pese al revés de este año, hay que preservar el principio del sistema de Spitzenkandidaten y combinarlo en las próximas elecciones con otras listas transnacionales de candidatos con respaldo de estructuras partidarias paneuropeas más fuertes. Además de eso, la UE también debe fortalecer el papel del Parlamento Europeo.
Numerosos parlamentarios están muy frustrados por el hecho de que el Consejo no haya nominado a ninguno de los Spitzenkandidaten propuestos, y puede que manifiesten su sensación de haber sido traicionados votando en contra de la designación de von der Leyen. Si su candidatura no prospera, lo más probable es que sigan meses de parálisis institucional. Como muestra de buena voluntad, von der Leyen debería anunciar lo antes posible que trabajará para empoderar a los parlamentarios de facto para iniciar proyectos de ley. Mediante un acuerdo interinstitucional con la Comisión Europea, ese cambio no requeriría ninguna enmienda de los tratados fundamentales. Además, de ser confirmada, von der Leyen debería establecer con el nuevo presidente del Parlamento Europeo, David Maria Sassoli (del Partido Democrático de Italia), una colaboración tan estrecha como la que tuvieron sus respectivos predecesores, Jean-Claude Juncker y Martin Schulz. Pero dada la nueva composición del Parlamento Europeo, ambos deben involucrar decididamente a los presidentes de todos los grupos parlamentarios que desean trabajar en pos de una Europa más fuerte.
El hecho de que los parlamentarios eligieran a Sassoli en vez del candidato del Consejo (el ex primer ministro búlgaro Sergei Stanishev) sugiere que la elección de mayo para el Parlamento Europeo llevó a un renovado deseo de afirmación institucional. Pero al mismo tiempo, la elección dejó al órgano legislativo más fragmentado que nunca. La cantidad de escaños (de los 751 que forman el parlamento) que quedaron en poder de los dos grupos principales, el Partido Popular Europeo (PPE) y la Alianza Progresista de Socialistas y Demócratas (S&D), cayó de 404 a 336, ante avances de los Verdes, de los nacionalistas de derecha y de los centristas liberales.
La caída de las grandes coaliciones europeas y el surgimiento de nuevos partidos más pequeños obstaculizarán la toma de decisiones, como ya quedó de manifiesto por la incapacidad del Parlamento para acordar sus propios Spitzenkandidaten. Las divisiones entre los grupos parlamentarios no sólo son políticas, sino también geográficas. El PPE casi no tiene parlamentarios de Francia o Italia, y sí grandes delegaciones de Alemania y el norte de Europa. El S&D tiene más apoyo en la península ibérica y en Italia, con relativamente pocos parlamentarios del Grupo de Visegrado (Eslovaquia, Hungría, Polonia y República Checa) o de Francia.
Subscribe now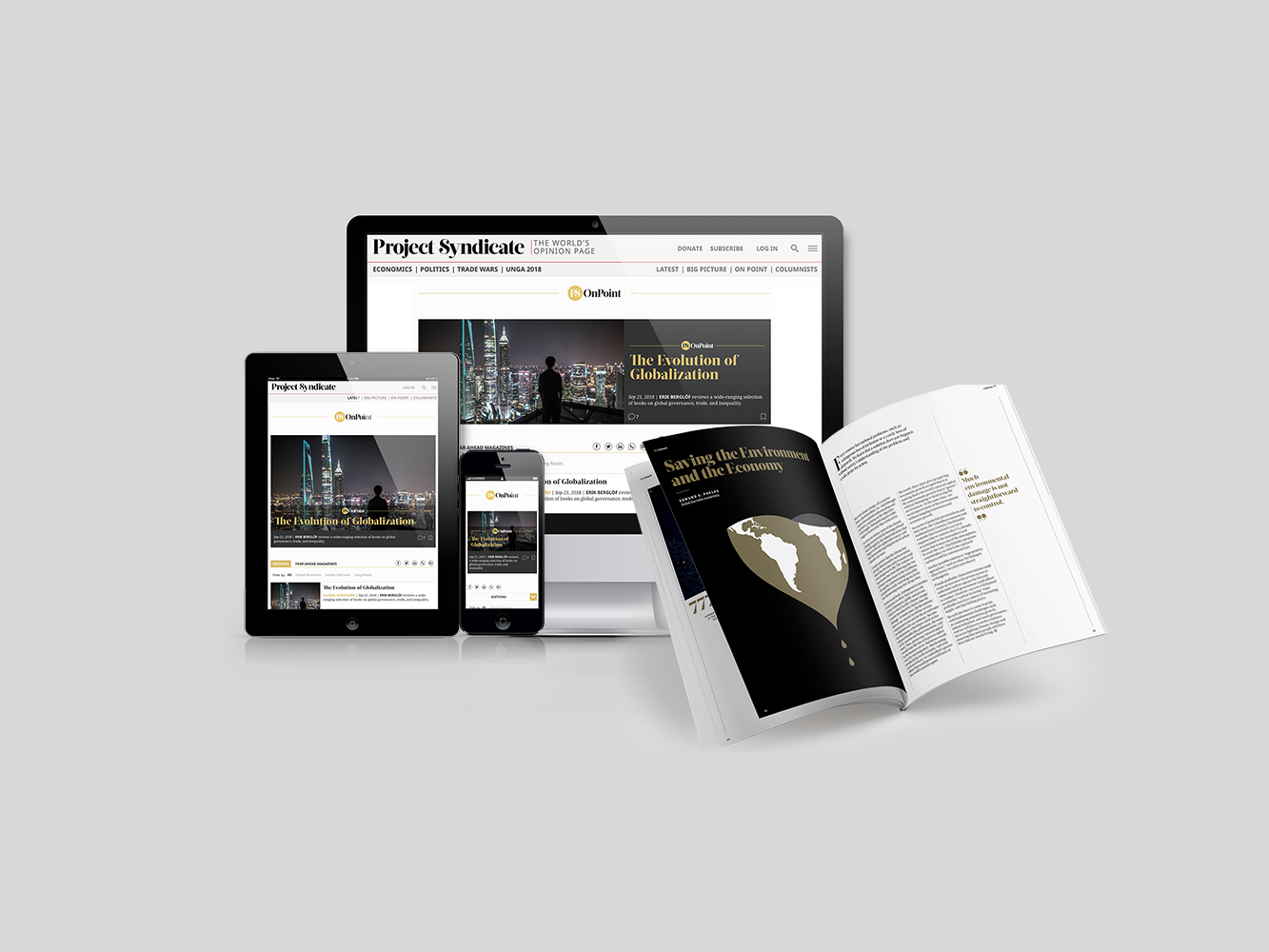 Subscribe now
Get unlimited access to OnPoint, the Big Picture, and the entire PS archive of more than 14,000 commentaries, plus our annual magazine, for less than $2 a week.
La mayor fragmentación del Parlamento Europeo va de la mano con cambios en las relaciones entre los estados miembros de la UE. Los días de estrecha cooperación entre Francia y Alemania son cosa del pasado; e incluso si se ponen de acuerdo en un tema en particular, minorías con poder de veto podrán oponerles obstáculos en el Consejo. La última ronda de negociaciones para la designación de la dirigencia de la UE muestra lo difícil que se ha vuelto alcanzar mayorías (y más aún la unanimidad). Por el contrario, los gobiernos nacionales se muestran cada vez más temerarios en la lucha por sus propios intereses. Como resultado, a los estados miembros individuales les será difícil resistir la tentación de perseguir objetivos específicos en grupos más pequeños con ideas similares. De modo que el desafío es asegurar que esas iniciativas sigan los procesos oficiales de la UE, en vez de decidirse a través de negociaciones entre gobiernos a puertas cerradas.
La gran participación de votantes en la elección para el Parlamento Europeo indica que la UE no perdió apoyo de la gente. El centro político salió fortalecido en un momento de ascenso de partidos euroescépticos y nacionalistas en los estados miembros. En términos generales, la confianza pública en la UE está en un nivel tan alto como en los ochenta, cuando la integración europea era una defensa contra la Unión Soviética. Para la mayoría de los europeos, ser parte de la UE todavía significa algo.
Pero el resultado de la elección también transmitió señales de un deseo de cambio. Muchos ciudadanos abandonaron a los partidos tradicionales, y una proporción significativa lo hizo por miedo. Como los políticos en el nivel nacional, la nueva dirigencia de la UE tendrá que responder las profundas incertidumbres de los votantes en relación con su futuro y el de sus hijos. Los europeos están, comprensiblemente, angustiados por la competencia entre grandes potencias, los nuevos riesgos para la seguridad y una revolución tecnológica que amenaza con trastocar por entero sistemas económicos y sociedades.
La UE, en colaboración con los gobiernos de los estados miembros, tendrá que responder a estos desafíos con ambición y determinación. El Consejo Europeo ya elaboró una agenda estratégica para 2019‑2024; ahora es el turno del Parlamento Europeo. Desde las elecciones de mayo, parlamentarios de los cuatro grupos de partidos moderados están negociando un programa de prioridades políticas. Es decir, están anteponiendo las ideas a los nombres; sin importar quiénes ocupen los altos puestos de liderazgo, el Parlamento Europeo ya tendrá preparada una plataforma compartida. Pese a la supresión del sistema de Spitzenkandidaten, esta iniciativa, igual que la prometedora nómina de candidatos elegidos por el Consejo, hace pensar que en forma lenta pero segura, la UE está madurando.
Traducción: Esteban Flamini