Tormenta perfecta en el Líbano
BEIRUT – En retrospectiva, solemos ver a las crisis financieras como si hubieran estado predeterminadas; pero rara vez aportan mucha claridad sobre la dirección de la historia. Ese es ciertamente el caso del Líbano en la actualidad, donde una crisis predecible ha sumido al país a un estado de profunda incertidumbre.
Desde el final de su prolongada guerra civil (1975-1990), mantuvo su economía y sistema político con endeudamiento externo, lo que condujo inevitablemente a niveles insostenibles de deuda pública. En algún punto, el ingreso de los flujos de capital iba a detenerse. Ese momento llegó a fines de 2019, después de una serie de shocks negativos.
Esta brusca interrupción dejó al país en una crisis triple, de magnitud catastrófica. El primer problema es la balanza de pagos, el déficit del Líbano en la cuenta corriente alcanza la friolera del 25 % de su PBI y su base de exportaciones es demasiado pequeña incluso para cubrir las importaciones esenciales. El segundo problema es fiscal, la deuda pública libanesa equivale actualmente a más del 150 % de su PBI. La recaudación gubernamental está colapsando bajo el peso de la recesión y el déficit presupuestario —ya del 10 % del PBI en 2019— se amplía rápidamente.
Encima, el Líbano también sufre una crisis del sector bancario. Los bancos más importantes, principales receptores de los flujos de capital del extranjero, han invertido fuertemente en la deuda soberana libanesa (que representa el 50 % sus carteras, en promedio) y son ahora básicamente insolventes.
Juntas, esa crisis han lanzado la economía a un abismo. Las empresas, sedientas de créditos e importaciones, han comenzado a despedir trabajadores, o directamente a cerrar sus puertas. La recesión tiene todos los ingredientes para una Gran Depresión libanesa.
La principal fuente de capital para la economía política rentista del Líbano no era el petróleo, como el resto de la región, sino la inversión de la diáspora, atraída por elevadas tasas de interés y un tipo de cambio fijo, vinculado al dólar. No sorprenden que por doquier haya signos del «mal holandés»: los depósitos han crecido por encima del 400 % del PBI, creando un efecto riqueza que redujo la tasa nacional de ahorro a un inverosímil -3 % del PBI. La desigualdad es mucha... y continúa creciendo. Y una apreciación real (ajustada por inflación) del tipo de cambio, aproximadamente del 50 % entre 2000 y 2015, ha debilitado a los sectores transables. Ante la falta de bienes y servicios para exportar, el Líbano ha sufrido una hemorragia de jóvenes capacitados.
Subscribe to Project Syndicate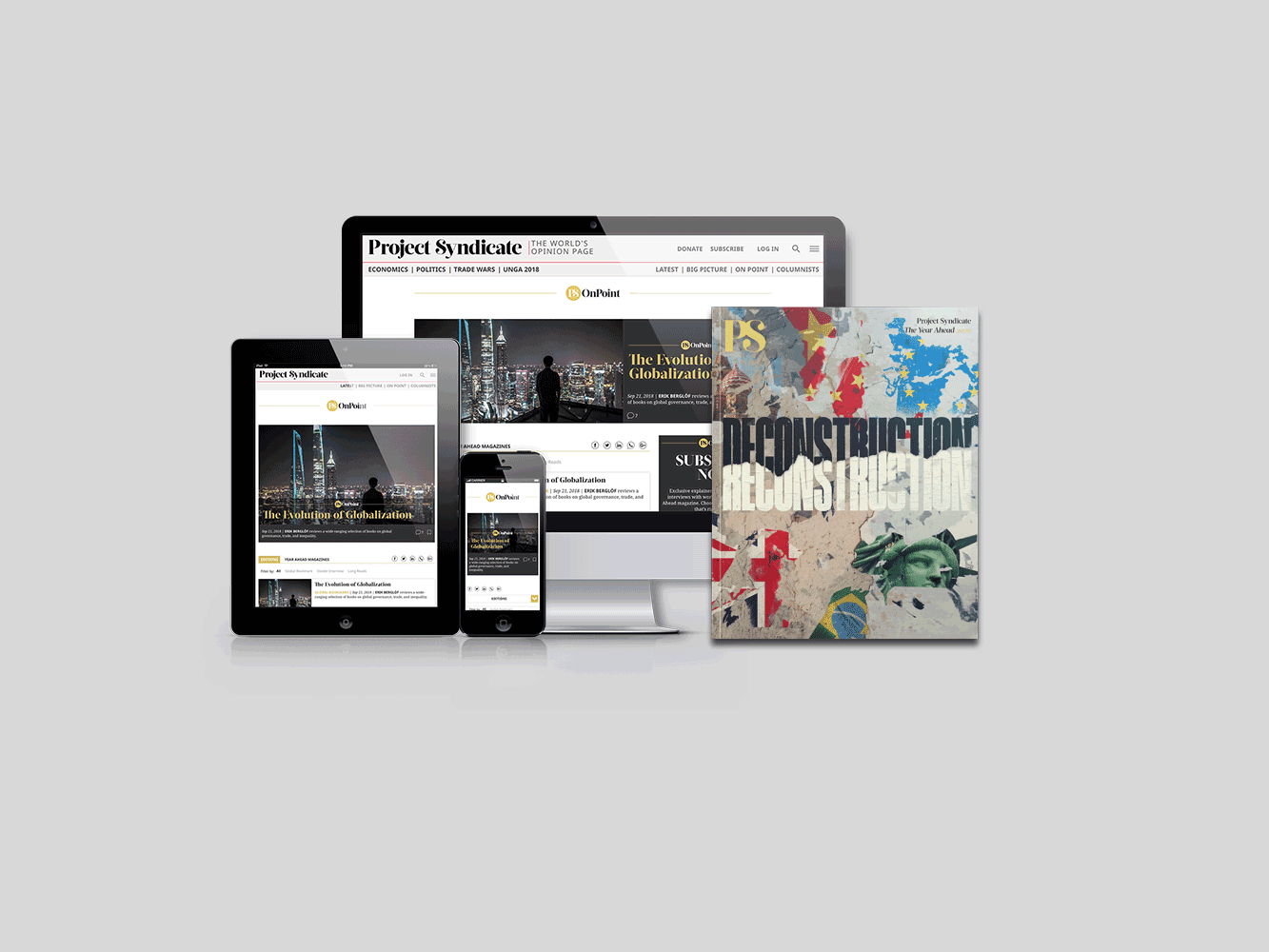 Subscribe to Project Syndicate
Enjoy unlimited access to the ideas and opinions of the world's leading thinkers, including weekly long reads, book reviews, and interviews; The Year Ahead annual print magazine; the complete PS archive; and more – all for less than $2 a week.
Un problema aún más central es que los masivos flujos de capital que ingresaban permitieron a una elite sectaria atrincherarse a través de influencias, en vez de resultados. Estas elites han exprimido tanto al sector público como al privado para mantener un desmesurado círculo de compinches en el poder. Aunque este arreglo garantizó cierta estabilidad política en una región de otro modo caótica, no fue capaz de cubrir las necesidades básicas. Hasta la provisión de electricidad es inconstante e inestable, mientras los desafíos más amplios que enfrenta la macroeconomía han quedado completamente desatendidos.
La crisis financiera disparó un levantamiento político: un movimiento revolucionario popular salió a la calle para rechazar el sectarismo y exigir el fin de la corrupción. Sin embargo, hasta ahora, las respuestas del régimen a los problemas económicos del Líbano han favorecido desproporcionadamente a las élites, lo que sugiere que se podría «solucionar» la crisis a costillas de los pobres y la clase media, consolidando aún más la política sectaria.
Por ejemplo, el Estado se negó a implementar controles al capital y dejó que cada banco —entre cuyos principales accionistas están los políticos en el poder— decida cómo racionar las extracciones de efectivo. En la práctica, esto permitió que las élites transfieran su capital al extranjero, mientras los ciudadanos promedio experimentan dificultades para acceder a sus depósitos.
Además, el Banco Central redujo las tasas de interés sobre los depósitos, pero todavía no lo hizo sobre la deuda pública, incrementando así los beneficios de los bancos. También siguió pagando los servicios de su endeudamiento externo, que en su mayor parte está en posesión de bancos locales, a pesar de la caída de las reservas internacionales. Y ya hay señales de que podría comenzar a vender activos del gobierno a entidades conectadas a las élites a precios irrisorios.
El tipo de cambio formal, mientras tanto, no fue modificado. Las élites pueden entonces acceder a dólares baratos, mientras el ciudadano promedio enfrenta la realidad de un tipo de cambio de mercado que se desploma (actualmente la brecha es del 40 %). Esta devaluación se acelerará cuando el Estado comience a imprimir lira para cubrir los salarios de la administración pública. De hecho, el Banco Central ya está usando liras para pagar intereses sobre los depósitos en dólares (que representan más del 80 % del total de los depósitos), preparando así el camino para licuar la deuda pública con inflación. Al reducir los costos de la deuda transfiriéndolos a los depositantes mediante la «liralización» de sus tenencias, se podría salvar en gran medida el capital de los bancos.
Si se materializa este escenario, la clase media libanesa será diezmada por la baja de los salarios y pensiones en términos reales, y la liquidación de sus ahorros. Se aceleraría la emigración de jóvenes capacitados, e incluso los intereses financieros de la diáspora —de los que depende el sistema— se verían afectados. Si el sistema sectario sobreviviera en esas condiciones, gobernaría a una población empobrecida, que podría ser controlada con influencias aún más baratas. El Líbano se encontrarían una situación similar a la de Venezuela.
La nueva República que promueven los revolucionarios, por el contrario, tendría un enfoque totalmente diferente. Los revolucionarios quieren mejorar el Líbano, no abandonarlo. Creen que su realidad está muy por debajo de su potencial, y que los resultados, la meritocracia y la justicia social debieran reemplazar a la corrupción, el amiguismo y la desigualdad. Desean crear industrias vibrantes de alta tecnología, lograr que la agricultura sea más sostenible desde el punto de vista ambiental, posicionar al país como una potencia cultural y crear más sinergias con la diáspora.
Para lograr esas metas, el movimiento reformista desea reducir ordenadamente la deuda pública —que sería suscrita con activos bancarios— y forzar recortes del 1 % a los ahorristas que poseen más del 50 % de los depósitos. Apoyan una devaluación moderada de la moneda y una mejora radical del clima de negocios para impulsar la competitividad de las exportaciones. Y buscarían una profunda reestructuración fiscal, que enfatice la eliminación de prácticas corruptas, y un mayor gasto en programas sociales e infraestructura. La inevitable recesión sería atemperada con el apoyo de la comunidad internacional, incluido el Fondo Monetario Internacional.
Las luchas internas actuales por el nombramiento del próximo gabinete del país son parte de una batalla mayor por un nuevo acuerdo político. La crisis financiera presenta un peligro mortal para el país, pero también brinda la oportunidad para el cambio político. El futuro del Líbano pende de un hilo.
Traducción al español por www.Ant-Translation.com