Měřítko mravního pokroku
MELBOURNE – "Velikost národa a jeho mravního pokroku," prohlásil Mahátma Gándhí, "lze soudit podle toho, jak se chová ke zvířatům." Pokud toto kritérium uplatníme na svět jako celek, jak velký mravní pokrok jsme v posledních dvou tisíciletích učinili?
Odpověď na tuto otázku naznačuje Zlatý osel, zřejmě nejstarší dochovaný román světa, který vznikl kolem roku 170, kdy římské říši vládl císař Marcus Aurelius. Autorem románu je Apuleius, africký filozof a spisovatel, který se narodil v dnešním alžírském městě M'Daourouch. Učil se latinsky a řecky, vzdělání dokončil v Aténách a před návratem do svého rodiště navštívil i Řím.
Zlatý osel je příběh psaný v ich-formě. Vypráví ho mladík jménem Lucius, kterého zájem o čarodějnictví dovede do Thesálie, řeckého kraje proslulého schopnostmi tamních čarodějů. Luciova snaha naučit se černému umění však skončí špatně, když se omylem promění v osla. V této podobě pak Lucius popisuje život ve starém Římě očima neušlechtilého pracovního zvířete.
Nejrůznější formy ústrků, které osel zažije, se dají rozdělit do tří kategorií. První z nich představuje sadismus: malý otrok, jemuž osel nosí dřevo nasbírané na svahu, ho s oblibou mučí tím, že ho bije holí, přidává mu do nákladu kamení, aby ho měl ještě těžší, vplétá mu do oháňky pichlavé bodláky a nakonec, když má osel na zádech náklad suchého dříví na podpal, hodí mu na něj řeřavé uhlíky, a vyvolá tak ohnivé peklo, z něhož osel jen o vlas vyvázne živý.
Druhou kategorii představuje brutalita: osel padne do rukou bandě lupičů, kteří ho nemilosrdně bijí. Nedělají to však proto, že by jim jeho utrpení přinášelo požitek, ale aby ho donutili vláčet ukradené stříbro po nekonečných, drsných a příkrých horských stezkách do jejich skrýše.
A konečně je zde vykořisťování, nelítostné, ale pro mlynáře coby oslova nového majitele ekonomicky opodstatněné. Osli a koně v mlýně čtyřiadvacet hodin denně otáčejí žentourem, který mele zrní na mouku. Po vyčerpávající práci je čeká jen tak dlouhý odpočinek, aby se mohli nažrat a vyspat a vydrželi pracovat i následující den. Na jejich práci přitom dohlížejí a v případě potřeby je i bijí podobně vykořisťovaní lidští otroci. Ti jsou oblečení v hadrech, mají potetovaná čela a nohy spoutané řetězy.
Back to Health: Making Up for Lost Time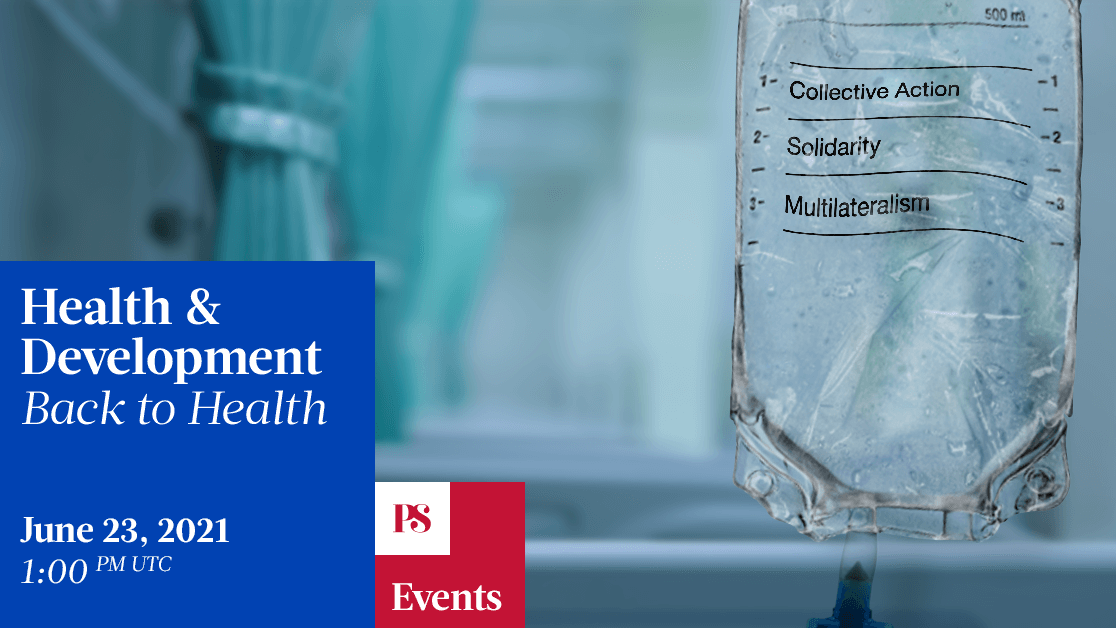 Back to Health: Making Up for Lost Time
The COVID-19 crisis has laid bare systemic inequities that will have to be addressed if we are ever going to build more sustainable, resilient, and inclusive societies. Join us on June 23, 2021, for our latest live virtual event, Back to Health: Making Up for Lost Time, where leading experts will examine the immediate legacy of the pandemic and explore solutions for bringing all communities and societies back to health.
Díky tomu všemu je Zlatý osel pozoruhodně pokrokový text. Musíme se posunout o 17 století dál, než nalezneme obdobně barvité a citlivé ztvárnění života zvířete týraného lidmi, konkrétně v knize Anny Sewellové Černá kráska. Co se však při četbě tohoto antického díla dozvíme o mravním pokroku od doby, kdy byla kniha napsána?
V mnoha zemích by dnes byla sadistická krutost malého otroka i brutalita banditů nezákonná. To je samozřejmě pokrok, ale zdaleka ne všeobecný. Pokud by se dnes Apuleius vrátil do míst, kde se narodil, nenašel by tam žádné zákony na ochranu zvířat před krutým zacházením. V celé severní Africe má takovou legislativu pouze Egypt.
Ze států západní a střední Afriky platí zákony na ochranu zvířat toliko v Ghaně a Nigérii. Saúdská Arábie, Írán ani Čína žádnou celostátně platnou zákonnou ochranu zvířat nezavedly. Nějaká úroveň legislativní ochrany zvířat naopak existuje v celé Evropě (s jedinou výjimkou Běloruska), na Indickém poloostrově, v Japonsku, v převážné části jihovýchodní Asie (kde velkou výjimku představuje Vietnam), v Austrálii, na Novém Zélandě a ve většině států Severní i Jižní Ameriky.
Tyto zákony obvykle zakazují sadistickou krutost i brutální bití, avšak stupeň ochrany se u nich výrazně liší. A protože se stejně výrazně liší i obecné postoje ke zvířatům, může se stát, že v některých státech bez právní ochrany se lidé ke zvířatům chovají lépe než v jiných státech, které kruté zacházení zakazují.
Vezměme si rozvinuté země, kde je mnohem rozsáhlejším problémem využívání zvířat ke komerčním účelům. Na celém světě se kvůli zajišťování potravy každoročně vybije více než 70 miliard suchozemských obratlovců, přičemž 90% z nich prožije celý život uvnitř průmyslových farem. A třebaže několik právních úprav zejména v Evropské unii zakazuje nejextrémnější formy chovu v zajetí, ve většině světa neexistují žádné bariéry, které by komukoliv bránily zacházet se zvířaty způsobem maximalizujícím zisk. Navrhovaná Úmluva Organizace spojených národů o zdraví a ochraně zvířat by pomohla tuto situaci napravit.
V mlýně, který popisuje Apuleius, maximalizoval mlynář zisk tím, že nechal osly, koně i lidské otroky pracovat téměř do úmoru – ale zastavil se těsně před touto hranicí. I kdyby však některá zvířata (nebo otroci) skutečně zemřela vyčerpáním, pořád by bylo levnější je nahradit než zlepšit pracovní podmínky, které je připravily o život.
A také dnes platí, že když se obří agrární korporace rozhodují, kolik zvířat namačkají do svých mamutích výkrmen, dobře vědí, že míra namačkání, při níž před dosažením porážkové váhy uhyne nejmenší počet zvířat, není nejziskovější – a proto zvyšují počet zvířat na jednotku plochy tak, aby maximalizovaly zisk i za cenu vyššího úhynu. V důsledku toho více než 60 miliard zvířat ročně prožije prachbídný život ve stěsnaném velkochovu, odkud je pak odvezou rovnou na porážku.
Gándhího kritérium pro hodnocení velikosti národa a jeho mravního pokroku se neomezuje jen na sadismus či brutalitu při zacházení se zvířaty. Týká se obecně způsobu, jakým se v dané zemi lidé ke zvířatům chovají. Pokud držíme většinu zvířat, nad jejichž životy máme kontrolu, od narození až do smrti v takto otřesných podmínkách, pak podle tohoto měřítka nemůžeme tvrdit, že jsme od Apuleiových dob učinili velký mravní pokrok.
Z angličtiny přeložil Jiří Kobělka