Qui veut être président des États-Unis ?
WASHINGTON, DC – Contrairement aux idées reçues, il existe de nombreux motifs de s'interroger sur les raisons de briguer le poste de président des États-Unis. Certes, il y a la gloire d'être élu l'homme le plus puissant du pays, d'entendre l'hymne personnel du président des États-Unis « Hail to the Chief, » d'être salué par les militaires et d'être appelé « M. le Président ». On préside d'élégants dîners d'État. On n'a jamais à prendre la file d'attente avant de prendre l'avion. Pourtant, les présidents manquent rarement de blanchir sous le harnais (et même si en l'espèce les cheveux de Joe Biden sont déjà blancs, le poids de sa charge ne va pas manquer de se faire sentir).
Les raisons de ce poids sont évidentes : les plans les mieux conçus tournent mal ; des surprises désagréables attendent cet homme à chacun de ses pas. À ses débuts, l'administration de Biden semblait être un modèle d'efficacité, surtout par rapport au mandat chaotique de Donald Trump. Même avec une transition tronquée – une conséquence de l'insistance absurde et ruineuse de Trump sur le fait qu'il aurait remporté les élections – Biden et ses principaux collaborateurs semblaient bien préparés à gouverner. La cérémonie d'investiture de Biden, sous haute surveillance, s'est déroulée sans heurts, malgré les tensions qui ont persisté après l'attaque du Capitole du 6 janvier. Quelques heures plus tard, il signait 17 décrets et donnait des directives visant à inverser les politiques de Trump, par exemple en arrêtant la construction du mur à la frontière mexicaine.
La première priorité législative et exécutive de Biden a été de maîtriser la pandémie de COVID-19, jusque-là hors de contrôle. Selon certains experts, la mauvaise gestion de la crise sanitaire par Trump a coûté inutilement la vie à plusieurs centaines de milliers d'Américains.
Les premières mesures de Biden, notamment la marche arrière sur le retrait de Trump des organisations multinationales ainsi que la mise en œuvre de politiques sur l'environnement et sur l'égalité des droits, sont allées encore plus loin que celles de tout autre président moderne annulant les politiques de son prédécesseur. Personnage affable et accessible, Biden s'est révélé finalement plus ferme que prévu. Il a maintenu ses appels à l'union nationale, mais si les Républicains n'avaient pas eu l'intention de collaborer avec lui, en dépit de bonnes raisons de penser qu'ils n'iraient pas si loin, Biden a démontré qu'il était prêt à poursuivre ses travaux sans eux. 
Les Républicains trumpifiés, devenus plus partisans que jamais, s'opposent même à une proposition d'expert visant à renforcer l'insuffisance manifeste des effectifs de police du Capitole. Certains Trumpiens ont insisté sur le fait que l'émeute du 6 janvier au Congrès, déclenchée par Trump et qui s'est soldée par la mort de cinq personnes, n'était pas une affaire de première importance.
À la mi-février, le large consensus à Washington – parmi ceux qui ne font pas partie du culte de Trump – était que Biden « n'avait pas commis le moindre impair ». Mais ensuite, sa présidence, en apparence enchantée, a essuyé un tsunami de défis. À moins de poursuivre les pratiques de Trump, Biden ne pouvait pas faire grand-chose pour empêcher que toute l'Amérique centrale et le Mexique se passe le mot, selon lequel son administration serait plus clémente envers les immigrés. Début avril, le nombre de franchissements de la frontière avait atteint son plus haut niveau depuis 15 ans, dont un nombre record d'adolescents et d'enfants non accompagnés de leurs parents, ce qui a saturé la capacité du gouvernement à les prendre en charge.
Subscribe to Project Syndicate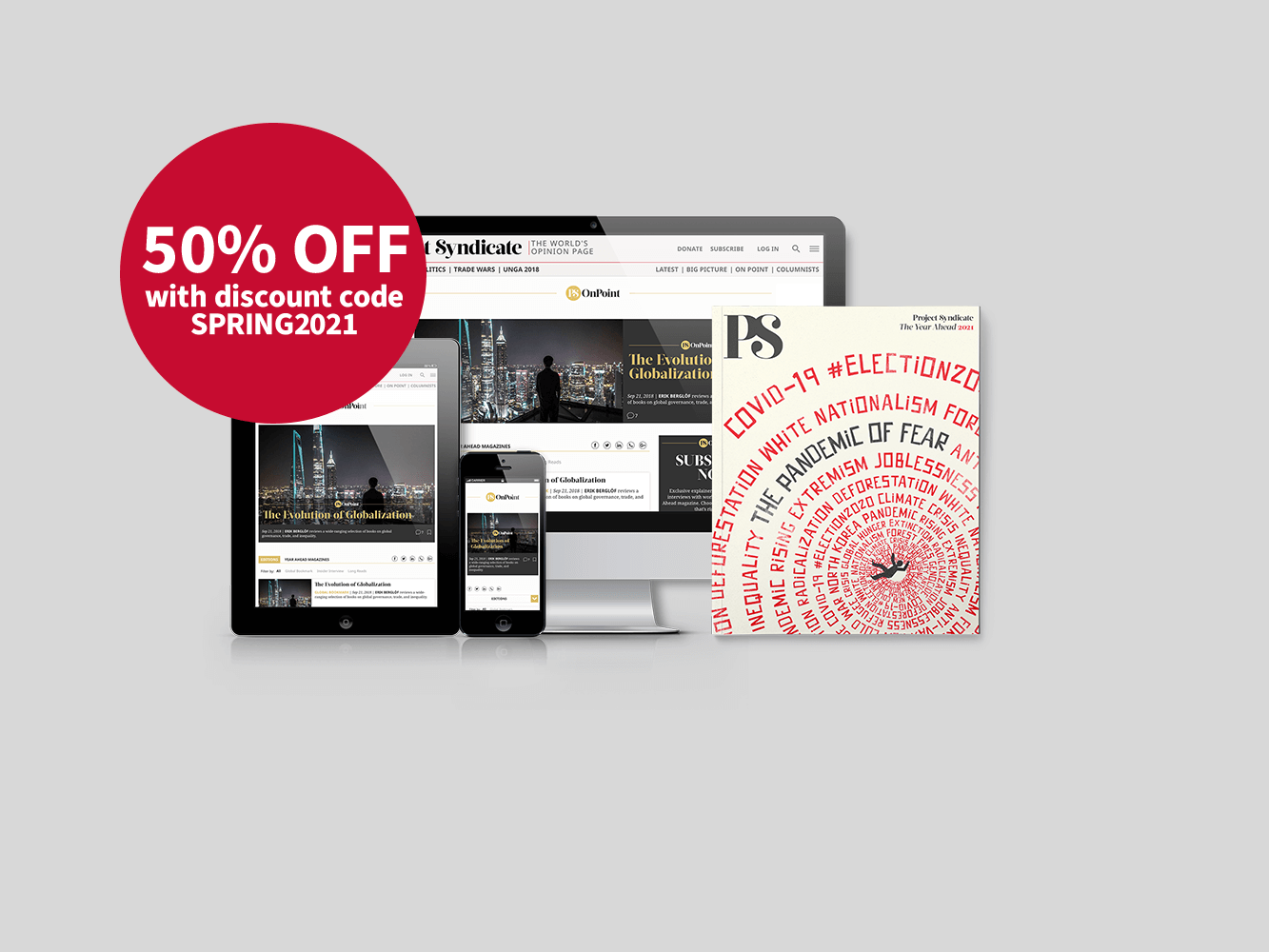 Subscribe to Project Syndicate
Enjoy unlimited access to the ideas and opinions of the world's leading thinkers, including weekly long reads, book reviews, topical collections, and interviews; The Year Ahead annual print magazine; the complete PS archive; and more. All for less than $5 a month.
Biden, dans un rare fait de verbiage, et malgré son intention manifeste de diriger une administration transparente, a prétendu qu'il ne s'agissait pas d'une crise et que ce phénomène n'était pas très différent de ce qui s'était passé chaque année à peu près à la même époque. Dans un autre rare faux pas, son administration s'est montrée opaque au sujet des conditions de vie dans certains camps de réfugiés frontaliers.
Depuis longtemps l'immigration se révèle être une question politiquement insoluble aux États-Unis, et les Républicains ont profité de l'occasion pour mettre Biden dans l'embarras à ce sujet. Sa nomination de la vice-présidente Kamala Harris à la tête du groupe de travail visant à réduire le nombre de migrants a été un honneur mitigé. La mission de Harris consiste à cerner les « causes profondes » du phénomène migratoire – comprendre pourquoi tant de personnes en provenance du Salvador, du Guatemala et du Honduras veulent émigrer, ou envoyer leurs enfants sur cette route extrêmement dangereuse vers le nord. Les causes profondes se définissent en termes de gouvernements corrompus, d'économies mal en point, de violence des gangs et du changement climatique – aucun de ces problèmes ne pouvant bénéficier d'une solution à court terme.
L'administration Biden n'avait pas non plus anticipé la réapparition d'un autre problème tenace, la facilité à se procurer des armes. Mais deux fusillades de masse en moins d'une semaine à la fin du mois de mars à Atlanta puis à Boulder au Coloradoont remis cette la question à l'ordre du jour. Cependant, le contrôle des armes à feu est beaucoup plus populaire auprès de l'opinion publique que du côté des politiciens élus à Washington, qui craignent encore le pouvoir de la National Rifle Association (NRA), bien qu'elle fasse l'objet de contestations judiciaires.
Ce qui a changé ces dernières années, c'est la puissance croissante des défenseurs du contrôle des armes à feu. À chaque massacre de masse, ces défenseurs se disent que cette fois-ci, ils ont une chance de triompher. C'est ce qu'ils disent en ce moment. La proposition la plus populaire consiste à étendre la vérification des antécédents sur les acheteurs d'armes à feu. Sauf qu'en l'espèce, le tireur de Boulder avait passé avec succès une vérification de ce type. Biden a notamment renouvelé une interdiction des armes d'assaut, mais il ne permet pas pour autant à ce problème de lui barrer la route vers d'autres priorités.
La priorité la plus urgente de Biden est désormais son programme d'infrastructure de plus de 2 000 milliards de dollars. Je pense que la décision de Biden de « miser gros » sur cette question, ainsi que sur le plan de sauvetage contre la pandémie de près de 2 milliards de dollars auparavant, reflète en partie une rivalité souterraine entre Biden et Barack Obama : Obama était prudent et Biden, son lieutenant dévoué, se montre délibérément audacieux. Obama a fait des concessions face aux Républicains, qui se sont opposés de toute façon aux propositions.
Le concept d'infrastructure de Biden est généreux, c'est le moins que l'on puisse dire : Pete Buttigieg, le Secrétaire d'État aux transports, le définit comme « le fondement qui permet aux Américains de prospérer ». Le programme de Biden va bien au-delà de l'ancien concept d'infrastructure routes-ponts-eau – qui ne représente en fait qu'une infime partie du plan – mais contient entre autres le changement climatique et les soins à domicile pour personnes âgées. Une deuxième partie, relative aux écoles et au logement abordable, doit être proposée plus tard. Le programme énorme et les taxes qui en découlent rencontrent l'opposition des deux partis, mais une décision parlementaire établissant qu'il peut être adopté au Sénat par 51 voix (par conciliation) représenterait une aide énorme en faveur de Biden.
Certains présidents se laissent aller au « syndrome de Mount Rushmore » en déployant beaucoup d'énergie afin d'accomplir de grandes choses. Biden, lui qui en temps normal n'élève jamais la voix et cultive une apparence modeste, tente sa chance de passer à la postérité.