Os Silenciosos Jogos Olímpicos do Japão
TÓQUIO – Em 8 de julho, o governo japonês declarou estado de emergência em Tóquio até 22 de agosto, devido à pandemia do COVID-19. Isso significa que os Jogos Olímpicos de Tóquio (23 de julho a 8 de agosto) estarão sujeitos à restrições quanto ao número de espectadores em grandes eventos.
As novas restrições sem dúvida são uma decepção para o primeiro-ministro japonês Yoshihide Suga, que está ansioso para mostrar os Jogos como um símbolo da capacidade do Japão de superar as dificuldades que tem enfrentado desde o terremoto de 2011 e o desastre nuclear de Fukushima. Agora não haverá mais gritos de torcida em quaisquer corridas ou outras competições maiores. O clima festivo em Tóquio evaporou-se rapidamente, assim como qualquer esperança de um impulso para a economia local.
É verdade que um estado de emergência no Japão é muito mais brando do que os bloqueios impostos em muitos países ocidentais nos últimos 16 meses. As pessoas ainda podem levar uma vida quase normal de compras e refeições fora, embora com mais restrições aos restaurantes e ao horário de funcionamento do grande comércio varejista. Mas essa é a quarta declaração de um estado de emergência pandêmico em Tóquio desde abril de 2020, e restrições sobre como servir bebidas alcoólicas em restaurantes foram adicionadas desde a última, porque conversas em voz alta sem máscaras são uma fonte suspeita de disseminação do COVID-19 por aglomeração.
Embora o governo de Suga tenha "solicitado" que as pessoas evitem viagens desnecessárias e trabalhem em casa durante o estado de emergência, essa advertência pareceu ser eficaz apenas durante a primeira emergência em abril-maio ​​de 2020. Desde então, o governo tentou diferentes. abordagens No outono passado, por exemplo, realmente incentivou as pessoas a viajar, oferecendo subsídios para estimular a indústria do turismo. Mas, após um grande surto de infecções no final de 2020, um segundo estado de emergência foi imposto, de 8 de janeiro a 21 de março, e logo seguido por um terceiro, de 25 de abril a 20 de junho.
Essas declarações intermitentes de emergência indicam falta de vontade ou incapacidade de aprender com os episódios anteriores. A experiência japonesa, portanto, contrasta fortemente com a de Nova York, que foi considerada um epicentro global de infecções na primavera de 2020. Depois de manter um semibloqueio prolongado, foi capaz de reabrir gradualmente este ano sem retrocesso.
Não é nenhuma surpresa que o público japonês tenha se tornado cada vez mais crítico em relação ao governo por sua incapacidade de prever e controlar infecções, e há uma crescente frustração com o ritmo lento da implementação da vacinação no país. Os críticos estão certos: a taxa de vacinação no Japão está muito atrás da maioria das outras economias avançadas. Em 11 de julho, o Japão administrava doses a uma taxa de 49 para cada 100 pessoas, em comparação com 90 na França, 98 na Alemanha, 100 nos Estados Unidos e 119 no Reino Unido. Com as imagens da televisão e do YouTube mostrando agora o alegre retorno à vida normal sem máscaras em Nova York e outras cidades, muitos japoneses estão com inveja.
Subscribe to Project Syndicate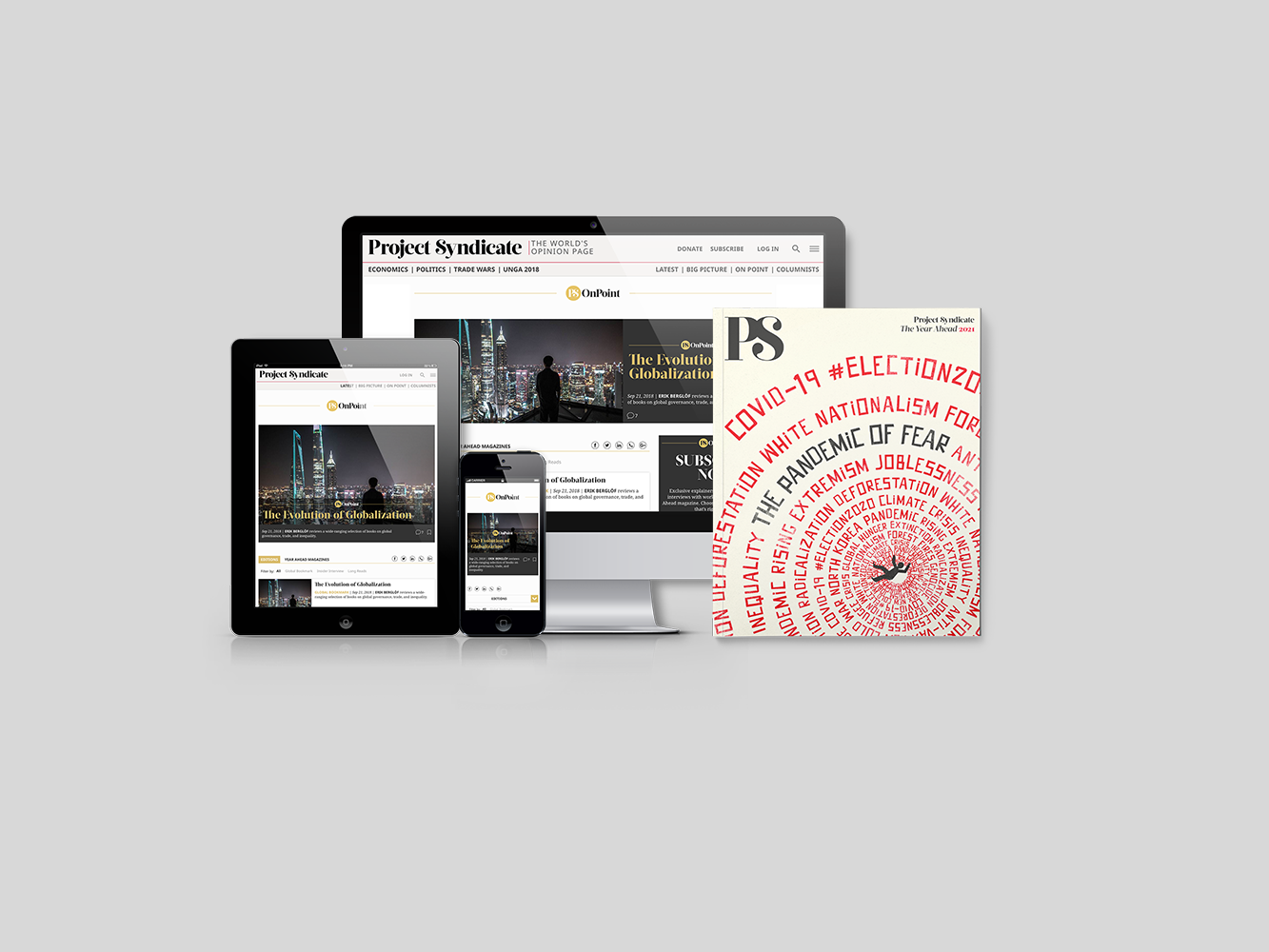 Subscribe to Project Syndicate
Enjoy unlimited access to the ideas and opinions of the world's leading thinkers, including weekly long reads, book reviews, topical collections, and interviews; The Year Ahead annual print magazine; the complete PS archive; and more. All for less than $9 a month.
Mas o público japonês está dividido entre aqueles que exigem o cancelamento de todos os Jogos Olímpicos e Paralímpicos e aqueles (principalmente no ramo de restaurantes) que se opõem a fortes restrições às atividades sociais e econômicas. Obviamente, o governo não pode satisfazer ambos os lados ao mesmo tempo, então decidiu-se pelo estreito caminho do meio de realizar os jogos sem espectadores.
Na frente econômica, o consumo geral foi reduzido este ano pelos intermitentes surtos de infecções em Tóquio e as declarações de emergência igualmente intermitentes. Em abril-junho deste ano, o Nikkei 225 teve um desempenho pior do que qualquer outro grande índice de ações da economia avançada. Dado que uma economia fraca é sempre politicamente prejudicial para o partido no poder, Suga está sob imensa pressão para conseguir uma ampla reabertura e forte recuperação.
Mas para retomar toda a gama de atividades econômicas e garantir que os Jogos fossem um evento festivo, novas infecções precisariam permanecer baixas. A única maneira de fazer isso seria distribuir as vacinas cedo e rapidamente, como aconteceu em Nova York. Embora as compras tenham se acelerado, o Japão atrasou-se para garantir as vacinas, e as autoridades japonesas agora revelaram que, até o final de junho, o país havia recebido apenas 13,7 milhões de uma expectativa de 40 milhões de doses da vacina Moderna.
Aconteça o que acontecer neste verão, Suga enfrentará uma eleição de liderança do partido em setembro e, em seguida, uma eleição geral antes do final do mandato completo em outubro. Assim que os Jogos Olímpicos acabarem,  começam os jogos políticos do Japão.
Tradução de Anna Maria Dalle Luche, Brazil