Inflace, Fed a vnímání souvislostí
CAMBRIDGE – Tématem letošní mezinárodní konference centrálních bankéřů a akademiků v Jackson Hole v americkém státě Wyoming byla inflace – její příčiny a spojitost s měnovou politikou a finančními krizemi. Avšak třebaže touha tvůrců politik připravit se na budoucí rizika ohrožující cenovou stabilitu je pochopitelná, nezasadili tyto obavy do kontextu nedávného dění na globální úrovni – ani do historické perspektivy.
Ve 189 zemích, pro něž jsou k dispozici data, se mediánní inflace v roce 2015 pohybuje těsně pod 2 %, o něco níž než v roce 2014 a ve většině případů pod hladinou odhadů, jež Mezinárodní měnový fond zveřejnil ve svých dubnových Světových ekonomických vyhlídkách. Jak je vidět níže v grafu, v téměř polovině zemí (vyspělých i rozvojových, velkých i malých) teď inflace dosahuje nanejvýš 2 % (což je podle většiny centrálních bankéřů definice cenové stability).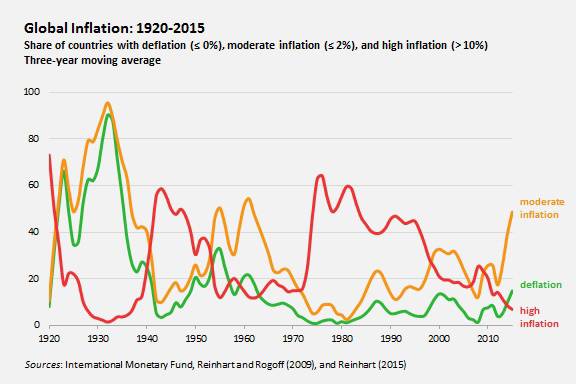 To continue reading, please log in or enter your email address.
To continue reading, please log in or register now. After entering your email, you'll have access to two free articles every month. For unlimited access to Project Syndicate, subscribe now.