Una advertencia italiana para Francia
PARÍS – El apoyo de los líderes populistas de Italia a las "protestas de los chalecos amarillos" en Francia tristemente es un suceso que ocurre por primera vez en la historia de la Unión Europea. Nunca antes uno de los seis países fundadores del proyecto europeo había intervenido con tanta determinación en los asuntos internos de otro. Y, añadiendo sal a la herida, Italia brinda su respaldo a un movimiento que contiene elementos que rechazan patentemente los valores fundamentales europeos de tolerancia y respeto por las instituciones democráticas.
Italia se encuentra perdida, transitando por un mal camino, y Francia necesita entender por qué; y así, consiguientemente, podrá luchar en pos de garantizar que el populismo no gane terreno dentro de su propio país. Al hacerlo, Francia deberá distinguir al pueblo italiano de algunos de sus líderes políticos mucho menos admirables.
Las crecientes tensiones entre los gobiernos de Francia e Italia son, en parte, el resultado de la competencia entre los dos partidos populistas que conforman la coalición gobernante de Italia, misma que asumió el cargo en junio de 2018. Esto se reflejó recientemente en la fuerte retórica antifrancesa del líder del Movimiento Five Star, Luigi Di Maio, quien hasta ahora, y en gran medida, se ha visto eclipsado por el líder del partido Liga Norte, Matteo Salvini. Sin embargo, el sentimiento antifrancés en Italia tiene raíces más profundas, y está presente tanto en las élites, como en sectores de la población en general.
Las relaciones franco-italianas siempre han sido complejas. Como heredera del Imperio Romano, del Renacimiento y del barroco, Italia se siente culturalmente más refinada y superior a Francia. Para los italianos, la forma demostrativa en la que Francia exhibía su grandeza y gloria desde la época del Rey Sol (Luis XIV) hasta la época de Napoleón dio a este país una apariencia similar a la de un "nuevo rico". Incluso el apoyo francés a la unificación italiana durante la segunda mitad del siglo XIX contribuyó a mayores malentendidos, debido a que se pensó que Francia "recibió" a Saboya y Niza a cambio de su valiosa ayuda.
En épocas más recientes, por lo menos, hubo algunas señales de admiración mutua. Los italianos miraron con envidia el buen funcionamiento de Francia; y, a su turno, los franceses asintieron en aprobación cuando observaron la red dinámica de pequeñas y medianas empresas en el norte de Italia. Hoy en día, sin embargo, este tipo de elogios recíprocos parecen estar relegados al ámbito de la nostalgia.
En la actualidad, la opinión que llega desde Roma indica que Francia da conferencias magistrales sobre rigor presupuestario, pero ya no lo practica, citando como ejemplo el hecho que el presidente francés Emmanuel Macron canceló su planificado aumento de los impuestos al combustible ante las protestas de los chalecos amarillos. No obstante, la actual percepción negativa de Francia con respecto a Italia es, sobre todo, de orden emocional. Desde los momentos vividos durante la crisis en Libia (un país que Italia conoce bien) hasta aquellos relacionados a la crisis migratoria (que ha golpeado a Italia de manera desproporcionada), los italianos sienten que están siendo deliberadamente ignorados, e incluso hasta abandonados, por los franceses, quienes, para empeorar las cosas, también dan la impresión de mirar con desprecio a sus vecinos.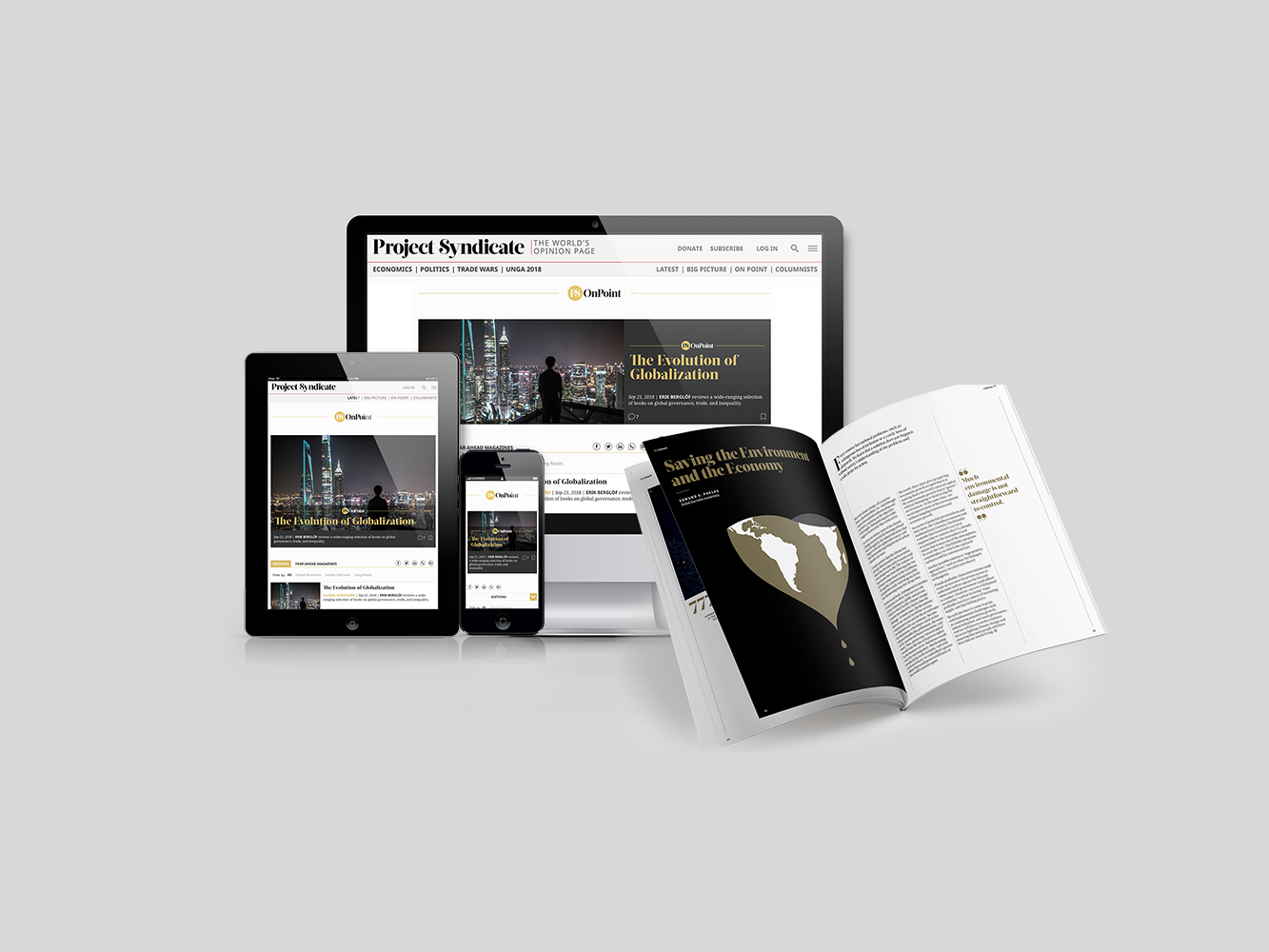 Subscribe now
For a limited time only, get unlimited access to On Point, The Big Picture, and the PS Archive, plus our annual magazine, for less than $2 a week.
Resulta tentador comparar las críticas que vierte Italia contra Francia con la hostilidad que los chalecos amarillos ejercen contra las élites francesas. Ambos sentimientos, al fin y al cabo, extraen su fuerza de un sentimiento de humillación que surge a consecuencia de una arrogancia y privilegios que ellos perciben. Ahora, la gran pregunta es si el presente populista de Italia se constituirá en el futuro de Francia.
Claramente, este escenario ya no es para nada inconcebible. Los defensores de la democracia liberal en Francia, y aquellos en otros lugares, deben, por lo tanto, adoptar y adaptar el lema de los chalecos amarillos y negarse a ceder.
En un breve ensayo publicado el año 2008 que se titula "El espíritu de la Ilustración", el ya fallecido ensayista francés de ascendencia búlgara, Tzvetan Todorov, nos recordó que "no habría habido una Europa sin la Ilustración y no habría existido la Ilustración sin Europa". Tras la Segunda Guerra Mundial, estadistas como Robert Schuman en Francia y Alcide de Gasperi en Italia no sólo fueron cristianos devotos, sino que también tenían en común su adscripción a las ideas de Montesquieu y Voltaire.
Claramente, este no es el caso de Salvini o Marine Le Pen en Francia. En lugar de estar unidos e impulsados por la esperanza y la confianza, ellos están explotando una cultura de miedo y humillación, así como también un común deseo de destruir el sistema existente.
Hay poco que ganar al simplemente al contrastar el espíritu de la Ilustración con el espíritu populista de los chalecos amarillos, o contrastar el profundo y sincero deseo de reforma de Macron frente a la astuta y brutal vulgaridad de Salvini. Sin embargo, hay lecciones que aprender del surgimiento de los populistas italianos y los chalecos amarillos franceses.
Para empezar, uno no puede ignorar las emociones de los demás. La igualdad de respeto es tan importante como la igualdad de medios. La humillación es un motor poderoso que puede llevar a las personas a un odio visceral, tal como hoy en día Macron está experimentando en carne propia. Además, la democracia representativa es frágil y valiosa. Se la debe defender a toda costa de sus enemigos autoritarios externos, así como también de sus oponentes nacionales, quienes intentan ver únicamente sus defectos.
Francia, por el momento, debe mantener su postura moderada, razonable, pero firme, y no debe participar en una guerra de palabras con Italia. En vez de ello, debería tratar de entender cómo – y, más aún, por qué – se convirtió en el principal blanco de su vecino transalpino. La reflexión crítica sobre este punto podría ayudar a que Francia supere sus propias divisiones internas y evite que el populismo de estilo italiano tome el poder en París.
Traducción del inglés: Rocío Barrientos.