Estambul muestra cómo se gana la democracia
ESTAMBUL – Cuando el Alto Consejo Electoral de Turquía, dominado por personas nombradas por el presidente Recep Tayyip Erdoğan, anuló la importantísima elección municipal de Estambul el 6 de mayo, el mundo tenía razón al preocuparse. Pero ahora que se llevó a cabo otra votación, es él quien debería estar preocupado.
Las elecciones locales de este año –originariamente realizadas el 31 de marzo- en general han sido consideradas como un referendo sobre el régimen autoritario de Erdoğan. Con la repetición de los comicios en Estambul, ya se conocen los resultados totales. La coalición opositora, liderada por el Partido Republicano del Pueblo (CHP), ganó en las tres zonas metropolitanas más importantes de Turquía: Ankara, Izmir y Estambul. Por ser la capital económica y la ciudad más poblada del país, Estambul era el verdadero premio. Además de su importancia simbólica, también confiere poder y recursos significativos (y oportunidades para la corrupción) a quienes la controlan. Como ha dicho el propio Erdoğan, "quien gana Estambul, gana Turquía".
Al igual que los líderes populistas en Filipinas, Brasil, Hungría, Polonia y otras partes, Erdoğan, que comenzó su propia carrera política como alcalde de Estambul en los años 1990, parecía dispuesto a hacer lo que fuera necesario para revertir un resultado electoral que le jugó en contra. Pero la oposición ignoró a quienes querían boicotear la nueva votación y, en cambio, se presentó a la nueva elección con una resolución aún mayor, derrotando de manera categórica al Partido de la Justicia y el Desarrollo (AKP) de Erdoğan, que ha gobernado Turquía desde 2002, y Estambul desde 1994. El nuevo alcalde, Ekrem Imamoğlu, del CHP, obtuvo más del 54% de los votos contra el ex primer ministro Binali Yildirim del AKP.
La importancia de este resultado se extiende más allá de Estambul y hasta de Turquía, porque arroja luz sobre la mayor debilidad de los populistas autoritarios: las urnas. Los populistas de hoy no son lo mismo que los dictadores del pasado en América latina, el sur de Asia y Turquía, que llevaban puestos uniformes de fajina y botas, y se adueñaban del poder mediante golpes de Estado. Aquellos primeros enemigos de la democracia, como Augusto Pinochet en Chile, se mantenían en sus cargos mediante una violencia tremenda, asesinando, torturando y encarcelando a cualquiera que se opusiera a su régimen.
Por el contrario, los autoritarios populistas de los últimos veinte años llegaron al poder a través de elecciones y (normalmente) no matan a sus opositores. En la mayoría de los casos, han sido elegidos porque articularon, y luego explotaron, el descontento público ante las desigualdades económicas, y movilizaron las divisiones culturales. Una vez en el poder, legitimaron su régimen a través de manifestaciones de apoyo electoral, obtenido al definir a sus seguidores en contraposición con otros miembros de la sociedad (menos valiosos).
El problema, por supuesto, es que una estrategia basada en polarizar al electorado no conlleva un compromiso con elecciones libres y justas, para no hablar de un respeto de los derechos civiles. Aun así, es importante recordar que, en definitiva, se basan en la fachada de un respaldo mayoritario, que es precisamente la razón por la cual sienten la necesidad de inclinar las elecciones a su favor y presionar a los medios para que canten sus alabanzas.
Subscribe now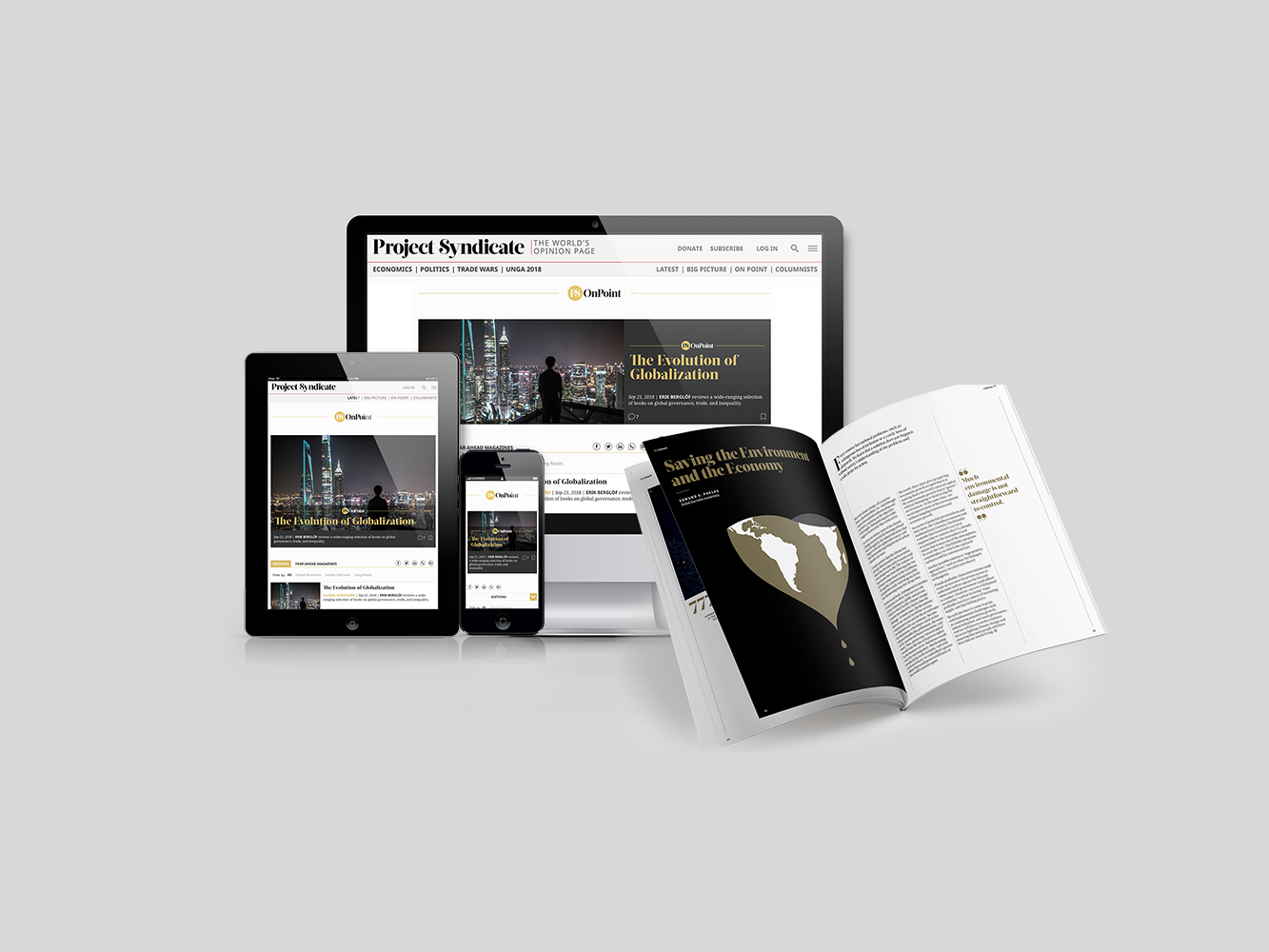 Subscribe now
Get unlimited access to OnPoint, the Big Picture, and the entire PS archive of more than 14,000 commentaries, plus our annual magazine, for less than $2 a week.
Erdoğan ha hecho un amplio uso de su manual de estrategia. Llegó al poder sacando provecho de los reclamos de los turcos más religiosos, menos educados y menos occidentalizados que se sentían políticamente desfavorecidos, económicamente marginados y culturalmente menospreciados. (En verdad, representantes de esta cohorte habían compartido el poder de varias maneras durante décadas, pero se habían vuelto cada vez más ambiciosos en el proceso).
Una vez en el poder, Erdoğan acrecentó su popularidad entre "la gente" y obtuvo varias victorias electorales en los últimos 17 años. Pero también se volvió cada vez más autoritario. Los medios impresos y los canales de televisión de Turquía ya no tienen ninguna independencia y su burocracia, su poder judicial y sus fuerzas de seguridad están controladas por los lealistas a Erdoğan.
Hasta hace poco, este campo de juego inclinado se traducía en que Erdoğan podía seguir ganando elecciones y basando su legitimidad en el apoyo popular. Pero cuando el AKP perdió su mayoría parlamentaria en las elecciones generales de junio de 2015, Erdoğan tuvo que redoblar la apuesta. Como presidente, impidió la formación de un gobierno de coalición y obligó a realizar una nueva elección en un contexto más polarizado y cada vez más represivo. Cuando salió victorioso en esta nueva elección, su legitimidad y su autoridad se mantuvieron intactas.
El intento de Erdoğan de revertir el resultado de la elección de Estambul siguió la misma lógica. Pero, al haber perdido, su talón de Aquiles quedó expuesto. Quien gana por las urnas pierde por las urnas. Allí es donde los autoritarios populistas de hoy deben ser derrotados y donde la reconstrucción de la democracia puede comenzar.
La excepción moderna obvia es Venezuela bajo el gobierno del presidente Nicolás Maduro. Pero si bien Maduro en un principio llegó al poder a través de una elección, su régimen siempre se ha basado en su control del ejército, y desde entonces ha abandonado cualquier pretensión de legitimidad popular. Brasil, Filipinas y muchos otros países bajo un régimen populista no están en el mismo bote. Para ellos, y para los propios turcos, la elección de Estambul conlleva una lección importante.
El CHP durante mucho tiempo había servido de contrapeso efectivo para el AKP, porque se negaba a desarrollar una plataforma popular, aferrándose en cambio a su papel tradicional como el partido del secularismo rígido. Pero eso cambió con Imamoğlu, quien hizo una campaña positiva centrada en mejorar el bienestar, ofrecer mejores servicios municipales, reducir los desechos, poner fin a la corrupción y –en el caso de la repetición de los comicios- restablecer la democracia. En resumidas cuentas, ganó porque se liberó de los confines impuestos por líneas ideológicas polarizadoras y retrógradas. Una estrategia igualmente pragmática que se centre en mejorar la vida de la gente plantearía un desafío importante para los populistas en otras partes.
Sin dura, éste no es el fin del régimen del AKP en Turquía. Erdoğan no tiene que presentarse para una reelección hasta 2023, y su partido tiene una mayoría parlamentaria fuerte. Para reforzar su credibilidad, el CHP debe cumplir con sus promesas de campaña, lo cual no va a ser fácil si Erdoğan se propone minarla a cada paso. Pero, al final de cuentas, los populistas obtienen su poder de reclamos reales. Sólo respondiendo a esos reclamos, no ignorándolos, es que los partidos de la oposición puedan arrebatarles la democracia a sus usurpadores populistas.
,