No habrá "paz económica" para los palestinos
TEL AVIV – El mes pasado, Jared Kushner, yerno y alto asesor del presidente estadounidense Donald Trump, reveló un ambicioso plan para fortalecer la economía palestina, con la esperanza de que cuantiosas inversiones abran un camino hacia un acuerdo de paz entre israelíes y palestinos. Pero lejos de ser el "acuerdo del siglo", como lo llamó Trump, el plan "Paz para la Prosperidad" está divorciado de la realidad y condenado a fracasar.
La idea de convencer a los palestinos de aceptar la supremacía israelí con beneficios económicos viene de lejos. El primer ministro británico Winston Churchill, algunos de los primeros sionistas, e incluso locales árabes ya sostenían mucho antes de 1948 que el proyecto sionista beneficiaría a la población nativa.
Luego el derechista primer ministro de Israel Binyamin Netanyahu tomó la posta de la "paz económica". En 1988 sostuvo que un crecimiento económico acelerado daría al pueblo palestino un "interés" en la paz, y agregó: "la paz económica sostendrá y reforzará el logro de soluciones políticas más adelante". Por supuesto, no hay nada que objetar a la promesa de prosperidad económica; pero viniendo de Netanyahu, que nunca ofreció un acuerdo político convincente, ese plan jamás iba a ser creíble para los palestinos.
Ahora la administración Trump intenta llevar adelante la misma idea. La propuesta Paz para la Prosperidad (en esencia, un Plan Marshall para Medio Oriente) apunta a facilitar nuevas inversiones regionales e internacionales en la economía palestina, por hasta 50 000 millones de dólares en la próxima década. El gobierno de Trump asegura que esto también estimulará las economías de Egipto, Líbano y Jordania, tres países directamente afectados por el conflicto palestino‑israelí.
Pero el plan de Kushner no menciona (mucho menos resuelve) algunos de los obstáculos más importantes contra el desarrollo económico, por ejemplo el uso arbitrario de recursos naturales palestinos por parte de Israel, y sus puestos de control, que impiden el libre movimiento y aumentan los costos de transporte. Para que el plan Paz para la Prosperidad entregue los resultados que promete la administración Trump, sería necesario eliminar esos obstáculos.
Pero eso tampoco bastará para convencer a los palestinos de aceptar el plan, por una sencilla razón: el movimiento nacional palestino todavía está en la fase revolucionaria, en la que las consideraciones económicas siempre son secundarias respecto de las aspiraciones políticas. Sucede incluso en la rica Cataluña, donde la huida de más de 3000 empresas no consiguió debilitar el apoyo público a la causa separatista. Las oficinas del presidente de la Autoridad Palestina Mahmoud Abbas y de su predecesor, Yasser Arafat, estaban adornadas cuando las visité con imágenes de la mezquita Al-Aqsa en Jerusalén (el tercer lugar sagrado más importante del Islam) y con mapas de Palestina ocupada, no con fotos de John Maynard Keynes o Jean Monnet.
Subscribe now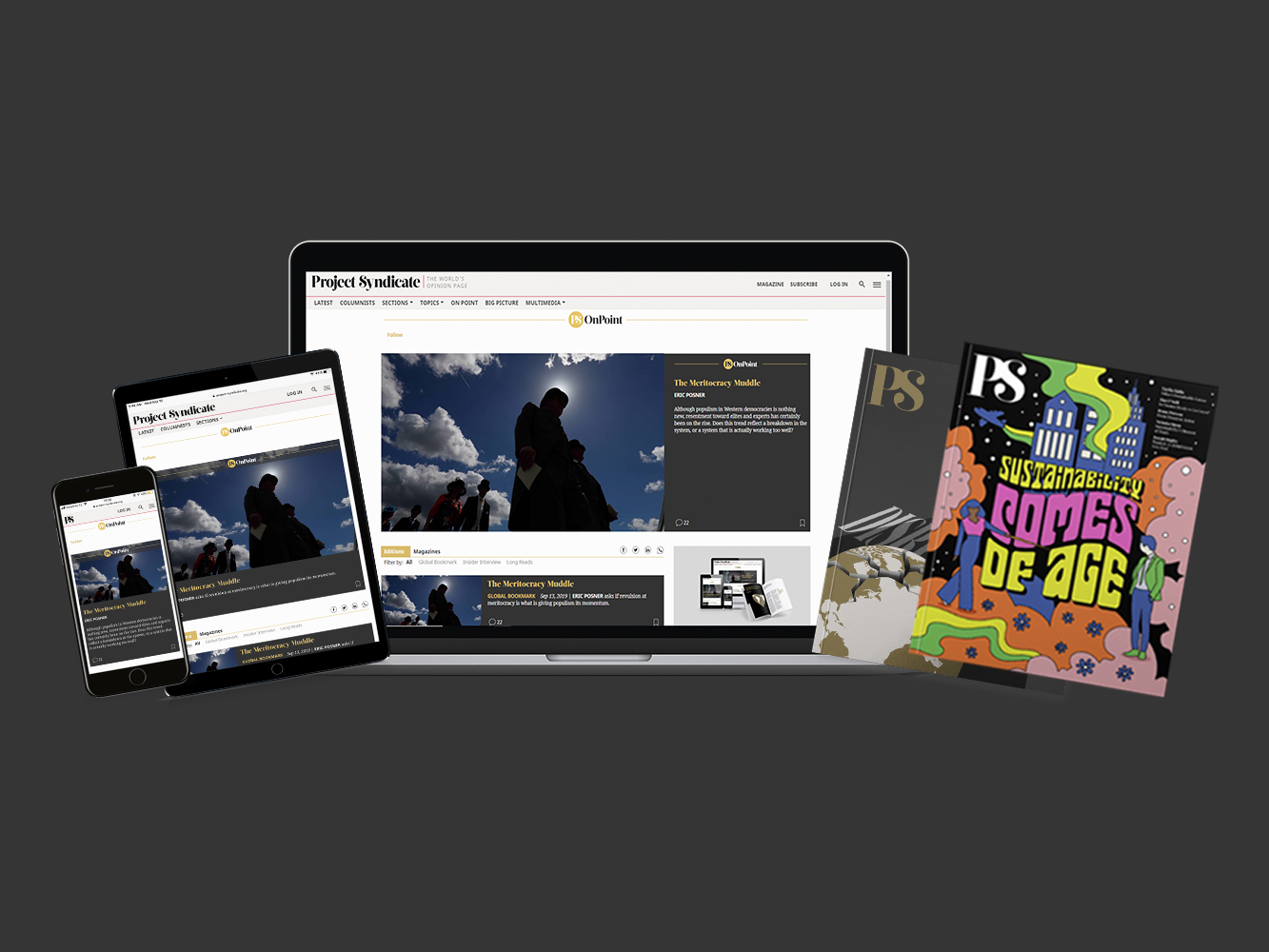 Subscribe now
Subscribe today and get a free copy of our new magazine, Sustainability Comes of Age, along with unlimited access to OnPoint, the Big Picture, the entire PS archive of more than 14,000 commentaries, and our annual magazine, for less than $2 a week.
Estas prioridades se han reflejado en las políticas. Por ejemplo, en febrero Abbas eligió arriesgarse al colapso económico, al no aceptar la transferencia de la recaudación impositiva que Israel cobra en nombre del gobierno palestino (equivalente al 63% de su presupuesto). La medida de Abbas fue en protesta contra la decisión unilateral de Israel de deducir del total un 5% por el monto que la Autoridad Palestina paga en pensiones a las familias de palestinos que cumplen condenas por terrorismo en prisiones israelíes.
Tras 52 años de ocupación militar, dos intifadas desestabilizadoras y el fracaso devastador de dos planes de paz que parecían ofrecer una salida, las demandas fundamentales de los palestinos nunca cambiaron. Quieren una solución de dos estados basada en las fronteras previas a 1967, que incluya el derecho al retorno de cantidades importantes de refugiados palestinos. Y en realidad, una Palestina independiente, libre para comerciar con el mundo árabe y con Europa, obtendría ingresos y un crecimiento económico muy superiores a los del plan de Kushner.
Para los palestinos, aceptar un acuerdo económico que no sea el anexo a una solución política convincente equivaldría a traicionar por un puñado de dólares a los refugiados palestinos (y al sueño mismo de un estado propio). Pero eso no implica que deban rechazarlo sin más.
Los palestinos ya rechazaron muchos planes de paz, en su mayoría mucho más razonables que el de Kushner. Lo que no han hecho es presentar a la comunidad internacional una contrapropuesta abarcadora. La oferta palestina (que debería trascender con creces la iniciativa árabe para la paz de 2002 y diversas resoluciones aplicables de Naciones Unidas) podría incluso incorporar el plan de Kushner como parte de la transición hacia una solución definitiva.
Históricamente, los acuerdos transicionales siempre han sido el equivalente a lo que George Orwell denominó "gradualismo catastrófico". Pero con la inclusión de una estrategia económica convincente, este acuerdo podría transformarse en un ejemplo de "gradualismo auspicioso". Al fin y al cabo, el desarrollo económico ayudaría en gran medida a estabilizar la sociedad palestina en preparación para la creación de un estado, lo que aumentaría enormemente las chances de éxito a largo plazo de un acuerdo de paz.
En 1923, nada menos que el fundador de la derecha sionista, Ze'ev Jabotinsky, afirmó que era una "fantasía infantil" creer que los palestinos estarían dispuestos a "vender su patria por una red ferroviaria". Eso no cambió. Pero en vez de rechazar sin más esos beneficios, los palestinos deberían hacer una propuesta propia, con lo que recuperarían la iniciativa diplomática en un mundo que ha perdido en gran medida el interés en su causa.
Traducción: Esteban Flamini