Utajované irácké ekologické katastrofy
Od chvíle, kdy padl Saddám Husajn, se v Iráku začaly vynořovat příšerné příběhy. Nedocházelo ovšem pouze k děsivému týrání lidí. Trpělo i irácké životní prostředí.
Na počátku 70. let došlo k závažné katastrofě, během níž na otravu metylrtutí zemřelo podle odhadů deset tisíc lidí a sto tisíc dalších utrpělo vážné a trvalé poškození mozku. Saddámův režim informace o události do velké míry úspěšně tajil.
Potíže začaly na přelomu 60. a 70. let, kdy Irák zažil sérii mizerných sklizní. Vzhledem k tomu, že ,,zelená revoluce" byla na počátku, dovezl Irák z Mexika ,,zázračnou pšenici". Hrozilo, že pokud se osivo neošetří fungicidem, mohlo by během dlouhého zaoceánského převozu plesnivět. Cenově nejvýhodnějším přípravkem se stala metylrtuť, neboť její používání bylo krátce předtím kvůli ekologickým a toxikologickým rizikům zakázáno ve Skandinávii a v několika amerických státech. Světový trh jí byl zaplaven a ceny padaly.
Semeno pšenice tedy bylo namořeno v metylrtuti a odesláno do severoirácké Basry. Zásilka dosáhla cíle se zpožděním, a proto byly připravené nákladní vozy a vlaky mezitím využity jinde. Trvalo tak dalších několik měsíců, než se obilí dostalo k zemědělcům. To už bylo dlouho po době výsevu. Zemědělcům zbyla jen růžová pšenice, již podle pokynů nesměli jíst, nýbrž pouze zasít. Poslední sklizně ovšem byly bídné a zemědělci téměř neměli čím nakrmit svá zvířata, ba ani sami sebe.
Iráčtí zemědělci vládě nedůvěřují, stejně jako jejich kolegové všude na světě. Někteří začali zrním krmit kuřata nebo ovce a sledovali, jestli se dostaví nějaké neblahé vedlejší účinky. Celé týdny se nic nestalo. Někteří tedy pšenici předložili starým dědečkům a babičkám, nikdo z nich ovšem okamžitě nezemřel. Zdá se, že tehdy začala většina zemědělců krmit pšenicí svá hospodářská zvířata a sami ji jíst. Dětem se prý růžový chléb líbil.
Přibližně po půl roce ale přece jen začalo být zle. Nemocnice byly přeplněny lidmi, kteří vykazovali symptomy poškození centrální nervové soustavy. Zpočátku lékaři neměli tušení, co je příčinou. Někteří měli za to, že jde o nějaký typ ,,zánětu mozkových plen". Jiní výstižněji poukazovali na metylrtuť.
Subscribe to PS Digital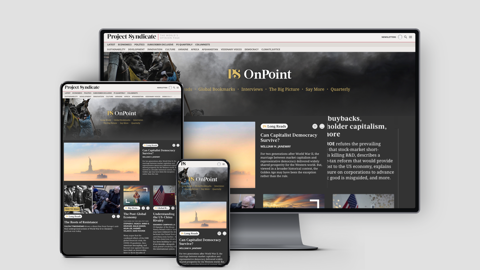 Subscribe to PS Digital
Access every new PS commentary, our entire On Point suite of subscriber-exclusive content – including Longer Reads, Insider Interviews, Big Picture/Big Question, and Say More – and the full PS archive.
Byla přivolána malá skupina mezinárodních expertů na rtuť. Já jsem v ní byl jako člen týmu Světové zdravotnické organizace. Potvrdili jsme otravu metylrtutí způsobenou požitím kontaminované potravy.
Jaké potraviny ale jed obsahovaly? Mohlo jít o chléb a občas tomu tak bylo. Pšenicí se krmila kuřata, ovce a krávy, a jed tak pronikl i do masa, mléka, sýru a másla. Abych se vyvaroval obtíží, jedl jsem pouze datle a americké hovězí maso v konzervách vyrobených v letech 1941 a 1942 pro armádu USA.
Jakmile bylo dovezené osivo určeno jako příčina otravy, irácká vláda rázně zakročila. Nařídila zemědělcům, aby veškeré zbývající zásoby do čtrnácti dnů odevzdali. Pro zdůraznění naléhavosti této výzvy byl stanoven trest smrti pro každého, kdo bude vlastnit růžovou pšenici i po stanoveném datu.
Většina zemědělců ale neměla přístup k rozhlasu, televizi ani k dennímu tisku. Když se dozvěděli o nařízení a o trestu, dva týdny už dávno uplynuly a armáda začala popravovat ty, u nichž byla pšenice nalezena. Zemědělci tedy zrní vysypali, kam právě mohli - podél silnic, do zavlažovacích kanálů, do řek.
Jed se brzy dostal do těl ryb a tažných ptáků. Jistý otec rodiny, kde se otrávilo několik jejích členů a nebylo už po ruce žádné tradiční jídlo, stál ve dveřích a velebil Alláha za to, že když nemají co jíst, umožnil jim snadno pochytat tyto stěhovavé ptáky.
V nemocnicích po celé zemi lékaři došli k závěru, že nemohou nic dělat. Pacienta s otravou metylrtutí skutečně není jak léčit. Na iráckém venkově tradice stanovuje, že by člověk měl zemřít doma, obklopen rodinou. Když se tedy Iráčané dozvěděli, že lékaři nedokážou pomoci, brali si postižené členy rodin domů.
Oficiální údaje, podle nichž počet úmrtí způsobených otravou metylrtutí činí 6500, tudíž zahrnují pouze ty osoby, které zemřely v nemocnicích. Skutečné číslo je bezesporu mnohem vyšší.
Během krize lékaři získali více poznatků ohledně toho, jak otravu metylrtutí rozpoznat. Za varovný signál možného poškození dětského mozku metylrtutí se dnes například považuje ,,syndrom tichých dětí", kdy matky chválí své potomky, že nikdy nepláčí. V důsledku hromadné otravy se změnila i léčba. Ukázalo se, že látky, jež se pacientům s otravou tradičně podávaly pro urychlení vylučování anorganických kovů, příznaky otravy metylrtutí nezmírňují, nýbrž zhoršují.
Prostřednictvím podvodů a zastrašování dokázala bývalá irácká diktatura z velké části úspěšně udržet tuto tragédii pod pokličkou. Teď je možné o události vyprávět. Jestli se ale pro oběti katastrofy dá opožděně něco udělat a jestli pro ně někdo něco udělá, to zůstává i nadále otevřenou otázkou.