Trump está fortaleciendo a los radicales de Irán
STANFORD – Estados Unidos e Irán rara vez coincidieron sobre cómo llevar adelante las conversaciones nucleares u otros elementos de sus relaciones bilaterales. Pero las sinergias y similitudes entre dos facciones -los iraníes intransigentes y los halcones de la actual administración norteamericana- son tan contradictorias como profundas. De hecho, la nueva estrategia de Donald Trump para Irán les ha dado a los radicales en Teherán motivos para celebrar, ya que han encontrado en el presidente estadounidense un aliado involuntario en su búsqueda de dominio político.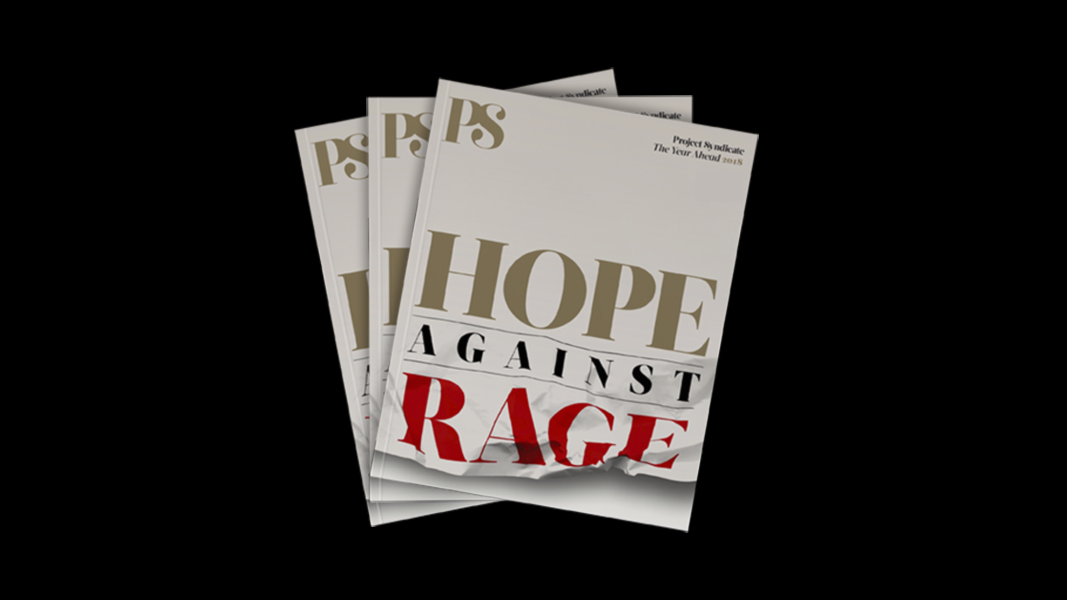 The Year Ahead 2018
The world's leading thinkers and policymakers examine what's come apart in the past year, and anticipate what will define the year ahead.
Durante años, los "radicales conservadores" de Irán -un concepto que combina conservadurismo extremo en cuestiones de fe y filosofía con visiones radicales sobre la violencia- han sostenido que la negociación y el reacercamiento con Estados Unidos son tontos e inútiles. Estados Unidos, creen estos representantes de línea dura, sólo está interesado en un cambio de régimen y en combatir al Islam en la región.
Esta visión ha llevado a Irán a alinearse más estrechamente con Rusia y China. Pero las sanciones devastadoras vinculadas a la actividad nuclear en los últimos años llevaron a la economía iraní al borde del colapso y los conservadores de Irán se vieron obligados a negociar de buena fe con la comunidad internacional.
Inclusive sin sanciones, la economía iraní habría sufrido serias presiones. La corrupción y la mala gestión, junto con desafíos estructurales y externos -como la caída de los precios del petróleo, las escaseces de agua y una población desempleada que envejece- ya habían debilitado el crecimiento económico. El hecho de que China y Rusia se sumaran a la ronda más reciente de sanciones había hecho que la posición de los radiales resultara más difícil de sostener.
Sin embargo, si los intransigentes de Irán estaban frustrados por las negociaciones previas, su desilusión se desvaneció ayer. La decisión de Trump de cuestionar el acuerdo nuclear de 2015 -formalmente conocido como el Plan de Acción Integral Conjunto, o PAIC- les ha dado una victoria no prevista. Si bien las sanciones más efectivas ya habían sido levantadas, y es poco probable que se las volviera a imponer, los conservadores de Irán han ganado puntos políticos que pueden usar contra sus opositores en casa.
Al interior de Irán, una coalición poderosa de fuerzas moderadas -que van de reformistas y disidentes a actores de la sociedad civil- han abogado durante mucho tiempo por una política exterior más comprometida. Temerosas de la influencia de Rusia e inciertas respecto de las intenciones de China, estas fuerzas han respaldado una continua orientación hacia Occidente en las relaciones económicas y políticas. Los moderados proponían una política exterior más responsable, y proceder con cautela respecto del programa nuclear. Y buscaban profundizar los lazos con la diáspora iraní, con la esperanza de que relaciones más estrechas pudieran ayudar a resolver algunos de los retos económicos más acuciantes de Irán.
Los moderados iraníes entendían que el acuerdo nuclear alcanzado con la comunidad internacional tenía defectos. Pero lo respaldaron de todos modos, con la esperanza de utilizarlo para conseguir más libertad fronteras adentro. Es sabido que el presidente Hassan Rouhani prometió una versión doméstica del acuerdo para curar las heridas políticas de Irán, y para ocuparse aún más de sus problemas económicos. Esa promesa reflejó el esfuerzo más amplio de Rouhani por desafiar y recortar el poder del Cuerpo de la Guardia Revolucionaria Islámica, que está arraigado en el control por parte del CGRI de grandes sectores de la economía iraní. Ahora, con la decisión de Trump, la agenda de Rouhani, y la de toda la coalición moderada, está en peligro.
La mayoría de quienes en Estados Unidos respaldaron el acuerdo nuclear también son conscientes de sus defectos. Pero vieron el acuerdo como una oportunidad para involucrar a los iraníes que se oponen a los radicales conservadores. Los defensores del acuerdo en Estados Unidos creían que la vitalidad de la sociedad civil y los medios sociales iraníes eran un buen augurio para el país, y esperaban que un Irán abierto a los mercados globales se volviera, desde un punto de vista político, más liberal.
Los críticos del acuerdo objetan que los ensayos con misiles balísticos por parte de Irán no han cesado después de que se implementara el PAIC. Pero es un disparate pensar que Estados Unidos puede frenar las actividades nucleares y regionales de Irán retirándose de manera unilateral. En verdad, el máximo objetivo del acuerdo -desacelerar el enriquecimiento de uranio y frenar los ensayos nucleares- parece haber funcionado. Cualquiera sea el problema que Trump tenga con el acuerdo, vale la pena recordar que ningún país puede reparar lo que ha rechazado. Y rechazar el PAIC no haría más que alentar al régimen iraní a reanudar las mismas actividades que el acuerdo debía contener o restringir.
Muy probablemente el cuestionamiento del PAIC por parte de Trump también aliente otro comportamiento ofensivo. Una razón para los embustes regionales de los radicales -como las milicias de apoyo en Yemen, Palestina y Líbano- es la convicción de que la confrontación con Estados Unidos o Israel es inevitable. Las fuerzas paramilitares como Hezbollah son, desde esta perspectiva, una herramienta para disuadir la agresión o para un despliegue una vez iniciado el combate.  
Es verdad que los agentes de Irán no han enfundado sus armas como resultado del acuerdo nuclear. Pero las tensiones con Estados Unidos efectivamente disminuyeron. Ahora, luego del giro de 180 grados de Trump, la posibilidad de una confrontación entre Irán y Estados Unidos ha regresado, lo que no hará más que alentar la determinación de las fuerzas paramilitares de Irán.
La derogación unilateral del PAIC por parte de Estados Unidos es, en resumen, la peor de todas las opciones políticas. No importa lo que diga Trump, hay mucha gente en Irán, y en Estados Unidos, que comparte esta visión.