Hacia un nuevo acuerdo nuclear iraní
BERLÍN – Cuando Irán anunció en enero que "reduciría" aún más sus compromisos con el acuerdo de 2015 que limita sus actividades nucleares, no fue en respuesta al asesinato por parte de Estados Unidos del líder de las Fuerzas Quds iraníes, el general Qassem Suleimani, unos días antes. Pero ambos acontecimientos reflejan la escalada de la confrontación entre Irán y Estados Unidos desde el verano de 2019. Cualquier esfuerzo por salvaguardar la sustancia del acuerdo de 2015 (formalmente conocido como Plan de Acción Integral Conjunto o PAIC) debe tener en cuenta este contexto.
El régimen iraní declaró que con esta fase "quinta y final" de reducción de sus compromisos con el PAIC, ya no se sentiría atado a los límites superiores acordados del trato en cuanto a las centrífugas y al enriquecimiento de uranio. Al mismo tiempo, Irán dijo que esta medida, así como sus reducciones de compromisos en etapas previas, es reversible y que las autoridades no pondrían restricciones a las inspecciones de las instalaciones nucleares del país por parte de la Agencia Internacional de Energía Atómica.
Sin embargo, los gobiernos europeos dicen que la última medida de Irán constituye una grave violación del acuerdo. Tras advertir a Irán después de su ronda previa de reducciones de compromisos en noviembre de 2019, el "E3" –Alemania, Francia y el Reino Unido- ahora han puesto en funcionamiento el mecanismo de resolución de disputas del PAIC (DRM), que está destinado a lidiar con posibles incumplimientos del acuerdo.
Según el DRM, los signatarios restantes del acuerdo luego del retiro de Estados Unidos en 2018 –el E3, Rusia, China e Irán- tienen por lo menos 30 días para resolver la disputa entre ellos. Si no llegan a un acuerdo sobre una solución sustancial o una extensión de este plazo, entonces cualquiera de los firmantes puede llevar la disputa al Consejo de Seguridad de las Naciones Unidas. Ese organismo luego tendría un mes para votar una resolución destinada a extender la suspensión de las sanciones internacionales contra Irán que se implementaron cuando el PAIC entró en vigencia en 2016. Sin esta resolución, las antiguas sanciones automáticamente volverían a entrar en vigencia. Y, como la administración del presidente Donald Trump utilizaría sin duda su veto para bloquear una resolución de estas características, llevar una disputa al Consejo de Seguridad sería una sentencia de muerte para el PAIC.
Esto no tiene por qué suceder, si el E3, Rusia, China, Irán y la Unión Europea (que actúa como una suerte de notario del acuerdo) utilizan el DRM para su fin previsto. Ninguno de ellos quiere terminar con el PAIC. Pero no resulta claro si el acuerdo se puede rescatar o no antes de la elección presidencial norteamericana de noviembre; y casi con certeza no sobreviviría a un segundo mandato de Trump. Esta toma de conciencia apuntala el consenso que se está formando lentamente, no sólo entre los firmantes europeos del acuerdo, de que es necesario considerar un acuerdo post-PAIC. Si bien el primer ministro británico, Boris Johnson, ha exigido un "acuerdo de Trump" con Irán, los líderes del E3 se han referido conjuntamente a la necesidad de definir un "marco de largo plazo para el programa nuclear iraní".
Por más contradictoria que pueda parecer, la dinámica regional actual podría brindar una oportunidad para llevar a cabo conversaciones constructivas en este marco. La escalada estratégica desde el verano pasado, en particular los ataques de Irán en septiembre a instalaciones petroleras de Arabia Saudita y el asesinato de Suleimani en enero, ha demostrado lo cerca que puede estar la región de una confrontación militar (probablemente incontrolable). Como resultado de ello, los estados del Golfo que antes habían alentado a Trump a tomar una postura de línea dura contra Irán han exigido explícitamente una reducción de las tensiones. Por otra parte, varias partes que no se habían pronunciado antes empezaron a hablar, o al menos se prepararon para hacerlo: los Emiratos Árabes Unidos con Irán, los saudíes con los hutis de Yemen y con Qatar, y los saudíes e iraníes (a través de terceros) entre sí.
Subscribe now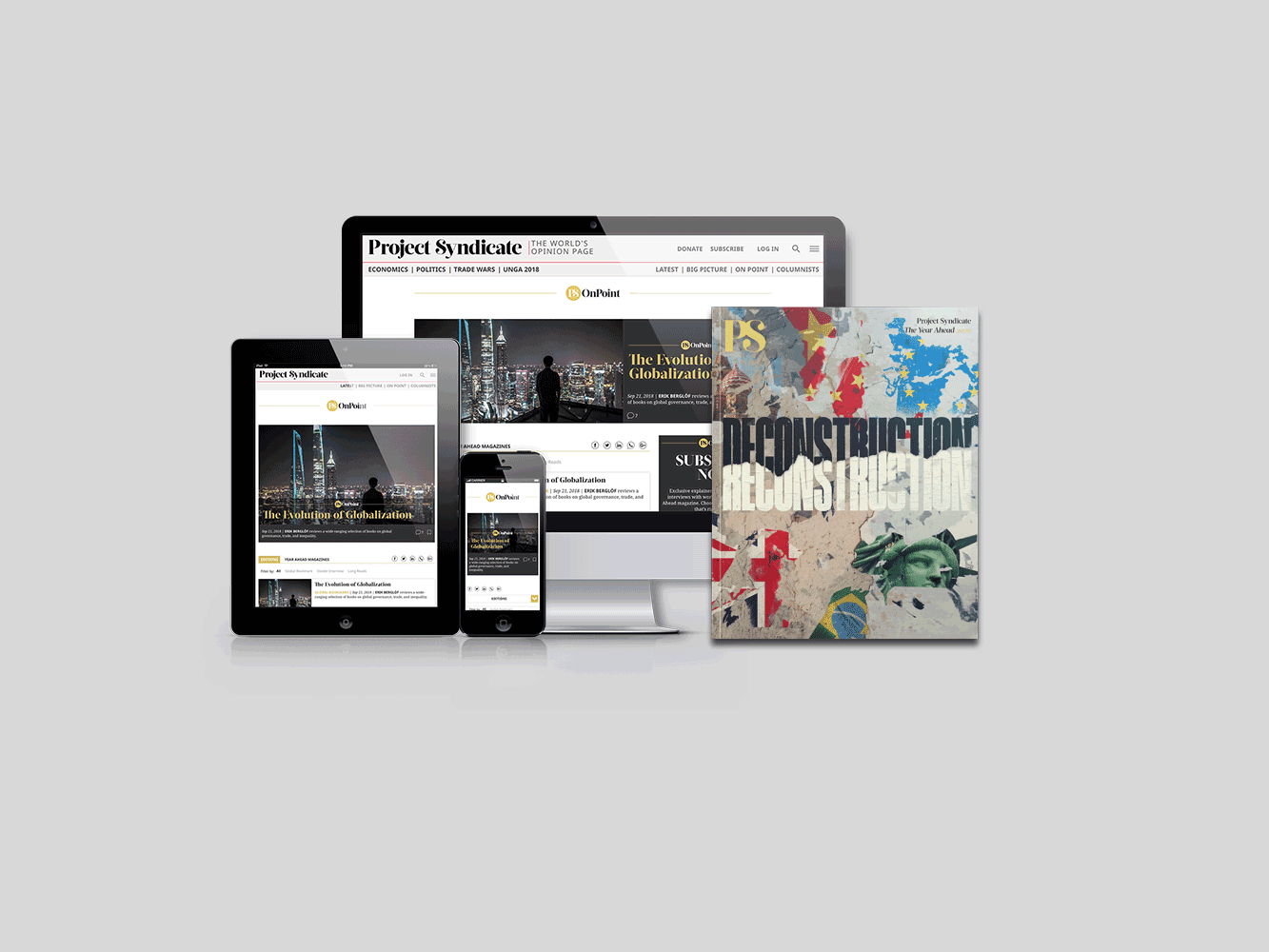 Subscribe now
Subscribe today and get unlimited access to OnPoint, the Big Picture, the PS archive of more than 14,000 commentaries, and our annual magazine, for less than $2 a week.
En el momento de la cumbre del G7 de agosto del año pasado en Biarritz, hasta Trump y el régimen iraní parecían preparados para alguna forma de acuerdo diplomático. Si bien los defensores de la línea dura en Teherán y Washington impidieron que se avanzara, la llamada pista suiza posteriormente derivó en un intercambio de prisioneros entre Irán y Estados Unidos, lo que demostró que, con la ayuda de amigos o socios, los acuerdos bilaterales básicos son posibles. Trump hasta le agradeció a Irán "por una negociación muy justa" y lo llamó un "precursor de lo que se puede hacer".
Los gobiernos europeos deberían seguir intentando facilitar conversaciones serias y directas entre Estados Unidos e Irán. Al mismo tiempo, deberían utilizar el DRM tanto para discutir medidas para una reducción inmediata de las tensiones como para explorar los contornos de un acuerdo de seguimiento del PAIC –o una alternativa si el acuerdo actual colapsara.
Estas discusiones deberían concentrarse en cómo materializar la propuesta francesa, originariamente respaldada por Trump, de una línea de crédito europea para ayudar a aliviar la penuria económica de Irán, y en cómo superar la actual resistencia de Estados Unidos a la idea. Irán podría respaldar una medida de esta naturaleza restableciendo algunos de sus compromisos recientemente "reducidos".
Las conversaciones de más amplio alcance podrían centrarse en los cronogramas y las estipulaciones para futuras limitaciones voluntarias a las actividades nucleares de Irán una vez que expiren las "cláusulas de suspensión" del PAIC. Llegado el caso, Estados Unidos tendría que ser parte de algún nuevo acuerdo, e Irán necesitaría garantías de que una futura administración norteamericana no lo revocaría. Garantizar la aprobación parlamentaria –algo que la administración Obama no buscó para el PAIC- fortalecería un acuerdo de este tipo. Esto exigiría abordar algunos temores importantes de los legisladores norteamericanos, como la longevidad de los compromisos de Irán que, según funcionarios iraníes, están abiertos a discusión si se cumplen otras condiciones, esencialmente un "alto el fuego económico".
Dicho esto, cualquier acuerdo futuro con Irán debería seguir siendo un acuerdo de control de armamentos que no esté sobrecargado de otras cuestiones contenciosas. Toda cuestión vinculada a la soberanía, la seguridad y la protección, como el uso y la conformación de representantes militantes, la proliferación de misiles o la seguridad de las vías navegables, se encararía mejor en un contexto regional.
Dado el reciente interés de la mayoría de los actores regionales en reducir las tensiones, hoy puede ser el momento oportuno para ir más allá de las conversaciones bilaterales e iniciar una Conferencia sobre Construcción de Confianza, Seguridad y Cooperación regional. Este proceso complementaría las negociaciones nucleares renovadas y probablemente extensas entre Irán y las principales potencias internacionales.