A Co z Osobami Przesiedlonymi z Powodu Klimatu?
BERKELEY - Najnowszy raport Międzyrządowego Zespołu ds. Zmian Klimatu (IPCC), wykraczający poza najważniejsze dane dotyczące wzrostu temperatur i poziomu mórz, przedstawia pełną skalę zagrożeń dla życia ludzkiego w ogrzewającym się świecie. Wyjaśniono w nim, jak nasilają się ekstremalne zjawiska pogodowe, susze, utrata siedlisk i gatunków, miejskie wyspy ciepła oraz niszczenie źródeł żywności i środków do życia. Społeczność naukowa jest obecnie bardziej pewna, że zmiany klimatyczne mają bezpośredni wpływ na migracje.
Wysiedlenia związane z klimatem w nieproporcjonalnie dużym stopniu dotykają ludzi, którzy w najmniejszym stopniu przyczynili się do powstania problemu. Z powodu powtarzających się niepowodzeń największych światowych potęg w przeciwdziałaniu zmianom klimatycznym, ekstremalne warunki pogodowe w Ameryce Środkowej, pożary i burze w Ameryce Północnej, powodzie w Europie i Azji oraz susze w Afryce zmuszają ludzi do przemieszczania się. W ubiegłym roku Czerwony Krzyż potwierdził, że ma już do czynienia z konsekwencjami zmian klimatycznych we wszystkich 192 krajach, w których działa.
W raporcie IPCC uznano, że migracja jest formą adaptacji do klimatu - i że już ma miejsce. Jest to istotna korekta powszechnej narracji o przesiedleniach związanych z klimatem jako problemie, którym trzeba będzie zająć się w przyszłości.
Takiemu poglądowi często towarzyszy straszenie w bogatych krajach masami uchodźców klimatycznych. Na całej globalnej Północy coraz więcej publicznych pieniędzy przeznacza się na rosnącą branżę ochrony granic i nadzoru, która obiecuje zwalczać "zagrożenie" za pomocą "globalnej ściany klimatycznej." Lobbyści i sojusznicy polityczni tej branży twierdzą, że zaawansowane sieci broni, murów, dronów, technologii nadzoru i walki z prawem będą potrzebne do ochrony potężnych krajów przed przyszłymi falami przesiedleń klimatycznych.
Jednak mury klimatyczne nie zapewniają takiej ochrony, nawet jeśli zagrażają wolnościom obywatelskim (w bogatszych i biedniejszych krajach jednocześnie) i odwracają zasoby od sensownych działań na rzecz klimatu w ręce spekulantów kryzysowych. Co gorsza, podmioty te są ściśle powiązane z sektorem paliw kopalnych, globalną finansjerą i przemysłem zbrojeniowym, który czerpie zyski z konfliktów powodujących napływ uchodźców (a zmiany klimatyczne zwiększą prawdopodobieństwo ich wystąpienia).
Te fałszywe rozwiązania już obecnie kosztują życie i środki do życia. W latach 2020-21 na Morzu Śródziemnym zginęło 2 000 osób z powodu nielegalnej polityki "wypychania" w Unii Europejskiej. Ludzie, których zawraca się na granicy USA z Meksykiem, również uciekają przed ekstremalnymi warunkami pogodowymi, podobnie jak wiele osób, które obecnie przebywają w areszcie od Wielkiej Brytanii po Australię na czas nieokreślony.
Subscribe to Project Syndicate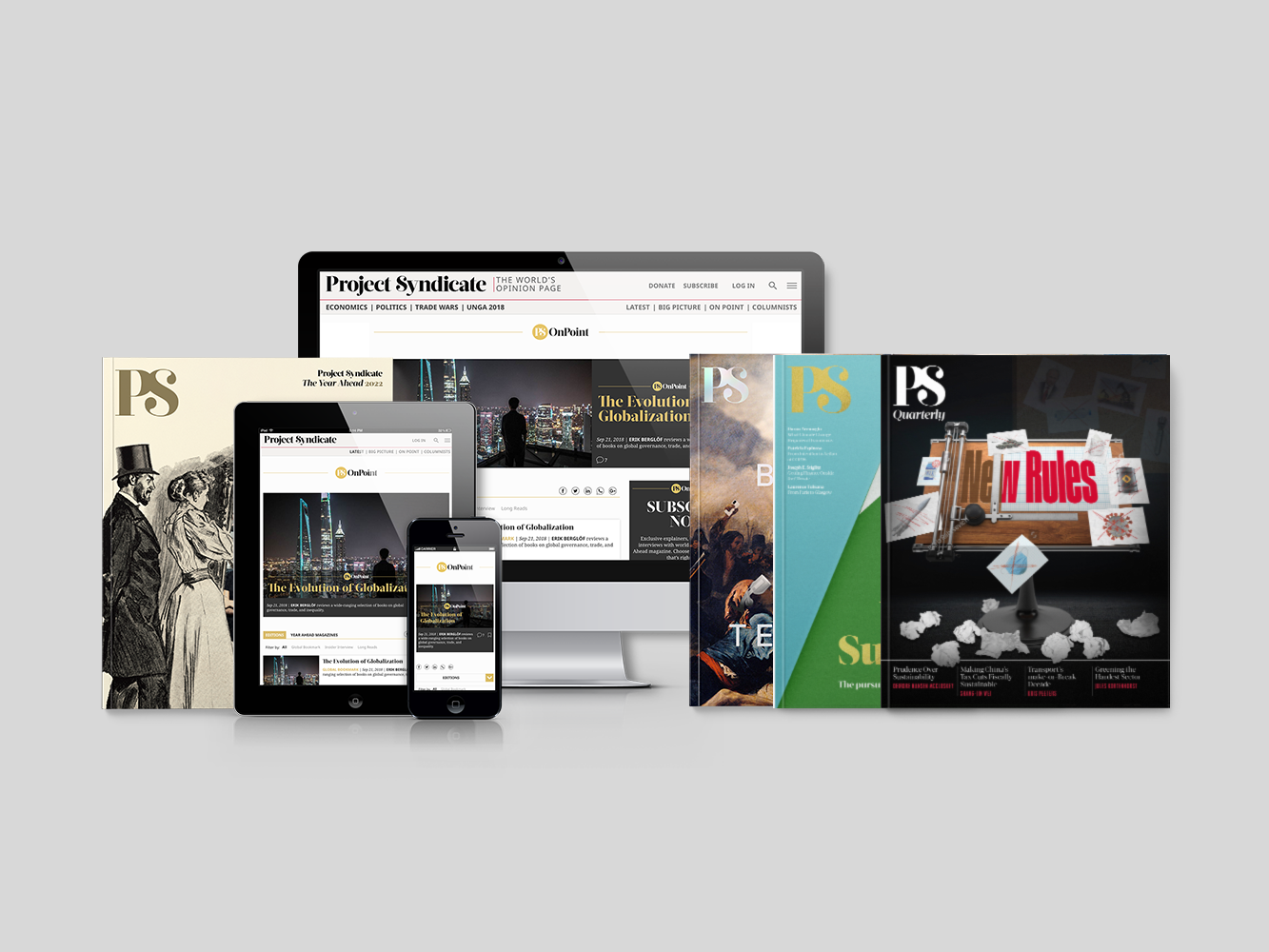 Subscribe to Project Syndicate
Enjoy unlimited access to the ideas and opinions of the world's leading thinkers, including long reads, book reviews, topical collections, short-form analysis and predictions, and exclusive interviews; every new issue of the PS Quarterly magazine (print and digital); the complete PS archive; and more. Subscribe now to PS Premium.
W raporcie IPCC słusznie podkreśla się pilną potrzebę dekarbonizacji, aby zapobiec dalszym przesiedleniom. Ale nie wolno nam na tym poprzestać. Należy wywierać presję na rządy krajów będących największymi emitentami gazów cieplarnianych, aby wspierały kraje, które stoją w obliczu nieodwracalnych strat i szkód spowodowanych zmianami klimatu. Globalny ruch na rzecz klimatu poniesie porażkę, jeśli skupi się tylko na energii odnawialnej, a nie na łagodzeniu cierpienia spowodowanego przez już istniejące zagrożenie klimatyczne.
Co jeszcze należy zrobić? Po pierwsze, musimy zabezpieczyć zarówno prawo do przemieszczania się, jak i prawo do pozostania. Niezbędne jest finansowanie działań związanych z klimatem, aby pomóc zagrożonym społecznościom w budowaniu odporności i ograniczaniu migracji, a także usprawnieniu systemów ostrzegania i pomocy w przypadku katastrof. Potrzebujemy jednak również środków finansowych na ułatwienie bezpiecznego przemieszczania się ludzi, gdy jest to konieczne. Większość przesiedleń ma miejsce w obrębie tego samego kraju, a nie poza jego granicami, dlatego musimy zapewnić biedniejszym krajom środki na zarządzanie krótko- i długoterminowymi przesiedleniami.
Po drugie, w przypadkach, gdy związane z klimatem przesiedlenia przekraczają granice, powinniśmy reagować pragmatyzmem i współczuciem, a nie paranoją i spekulacją. Pieniądze przeznaczane na dystopijną infrastrukturę wojskową i inwigilacyjną powinny być przeznaczane na wspieranie bezpiecznych i legalnych dróg i procedur dla ludzi, którzy muszą się przemieszczać. Obecnie dominującym impulsem politycznym jest próba dzielenia ludzi ze względu na okoliczności ich urodzenia. Jednak przy większych zasobach i innej wizji politycznej moglibyśmy zapewnić, że zarówno nowo przybyli, jak i społeczności przyjmujące skorzystają na tej migracji.
Po trzecie, musimy poszerzyć nasze rozumienie tego, co zalicza się do przesiedleń związanych z klimatem. Ci, którzy bezpośrednio uciekają przed burzami, pożarami i powodziami, oczywiście potrzebują wsparcia politycznego. Jednak zmiany klimatyczne są także coraz częstszym czynnikiem powodującym niedobór zasobów, utratę dochodów, niestabilność polityczną i gwałtowne konflikty. Musimy przeciwstawić się wysiłkom zmierzającym do ograniczenia definicji osoby, która została przesiedlona w wyniku zmian klimatu. Nie możemy czekać z podjęciem działań, aż dojdzie do jakiejś katastrofy. Powinniśmy już teraz zastanowić się nad procesami, które umożliwią planowe i godne migracje, pozwalając ludziom w zagrożonych miejscach na przemieszczanie się, zanim pojawią się gorsze warunki.
Pomimo swoich niedociągnięć, raport IPCC przyznaje, że migracja ludzi jest ważną częścią rozwiązania szerszego kryzysu związanego ze zmianami klimatycznymi. Wysiedlone, rdzenne i wrażliwe społeczności zarówno na globalnej Północy, jak i na Południu już zmieniły swoje życie na gorsze z powodu zanieczyszczeń, wydobycia paliw kopalnych i zmian klimatycznych. Mogą nas wiele nauczyć o zachowaniu życia w ogrzewającym się świecie, jeśli tylko wykorzystamy okazję do zbliżenia ludzi, wspierania transgranicznego rozwiązywania problemów i przeciwstawienia się małostkowym nacjonalizmom, które utrudniają światowe działania w obliczu pandemii.
Rozwiązania problemu wysiedleń już istnieją, podobnie jak prawne i moralne podstawy do zawierania praktycznych porozumień między rządami. Potrzebujemy międzynarodowych działań, aby stworzyć systemy, które zapewnią wszystkim bezpieczną i godną przyszłość. Ruch na rzecz klimatu, który nauczył się w pełni chronić ludzkie życie, musi stać na czele tych wysiłków.
Z angielskiego przetłumaczyła Marz McNamer