Hoe zit het met de klimaatontheemden?
BERKELEY – Het jongste rapport van de Intergouvernementele Werkgroep inzake Klimaatverandering (IPCC) gaat verder dan de kerncijfers van de temperatuurstijging en de zeespiegelstijging, en beschrijft de volledige omvang van de bedreiging voor het menselijk leven in een opwarmende wereld. Het legt uit hoe extreem weer, droogte, verlies van habitats en soorten, stedelijke hitte-eilanden en de vernietiging van voedselbronnen en bestaansmiddelen allemaal toenemen. En de wetenschappelijke gemeenschap is er nu zekerder van dat klimaatverandering ook een directe invloed heeft op migratie.
Klimaatgerelateerde ontheemding treft mensen die het minst aan het probleem hebben bijgedragen in onevenredige mate. Doordat de grote mogendheden van de wereld er herhaaldelijk niet in zijn geslaagd de klimaatverandering aan te pakken, worden mensen gedwongen te verhuizen als gevolg van extreem weer in Midden-Amerika, van branden en stormen in Noord-Amerika, van overstromingen in Europa en Azië, en van droogte in Afrika. Vorig jaar bevestigde het Rode Kruis dat het nu al in alle 192 landen waar het actief is, te maken heeft met de gevolgen van de klimaatverandering.
In het IPCC-rapport wordt erkend dat migratie een vorm van aanpassing aan de klimaatverandering is – en dat dit nu al gebeurt. Dit is een belangrijke correctie op het wijdverbreide verhaal dat klimaatgerelateerde ontheemding een probleem is dat pas in de toekomst hoeft te worden aangepakt.
Dat beeld gaat in rijke landen vaak gepaard met angstzaaierij over zwermen klimaatvluchtelingen. In het hele Mondiale Noorden wordt steeds meer overheidsgeld gestoken in een groeiende grensbeveiligings- en bewakingsindustrie, die belooft de ʻdreiging' aan te zullen pakken met een ʻGlobal Climate Wall.' De lobbyisten en politieke bondgenoten van deze industrie beweren dat geavanceerde netwerken van wapens, muren, drones, bewakingstechnologie en ʻlawfare' nodig zullen zijn om machtige landen te beschermen tegen toekomstige golven van klimaatontheemding.
Maar klimaatmuren bieden die bescherming niet, terwijl ze de burgerlijke vrijheden bedreigen (in rijkere landen net zo goed als elders) en middelen wegsluizen van zinvolle klimaatactie in de handen van crisisprofiteurs. Erger nog: deze actoren zijn nauw verbonden met de fossiele brandstoffensector, de mondiale financiële wereld en de wapenindustrie, die profiteren van de conflicten die door vluchtelingenstromen worden veroorzaakt (en die door de klimaatverandering waarschijnlijker zullen worden).
Deze schijnoplossingen kosten nu al levens en bestaansmiddelen. In 2020-2021 kwamen tweeduizend mensen op de Middellandse Zee om als gevolg van illegaal ʻpushback'-beleid in de Europese Unie. Mensen die aan de grens tussen de VS en Mexico worden geweigerd, zijn ook op de vlucht voor extreme weersomstandigheden, net als de velen die voor onbepaalde tijd worden vastgehouden in landen van Groot-Brittannië tot Australië en daar wegkwijnen.
Subscribe to Project Syndicate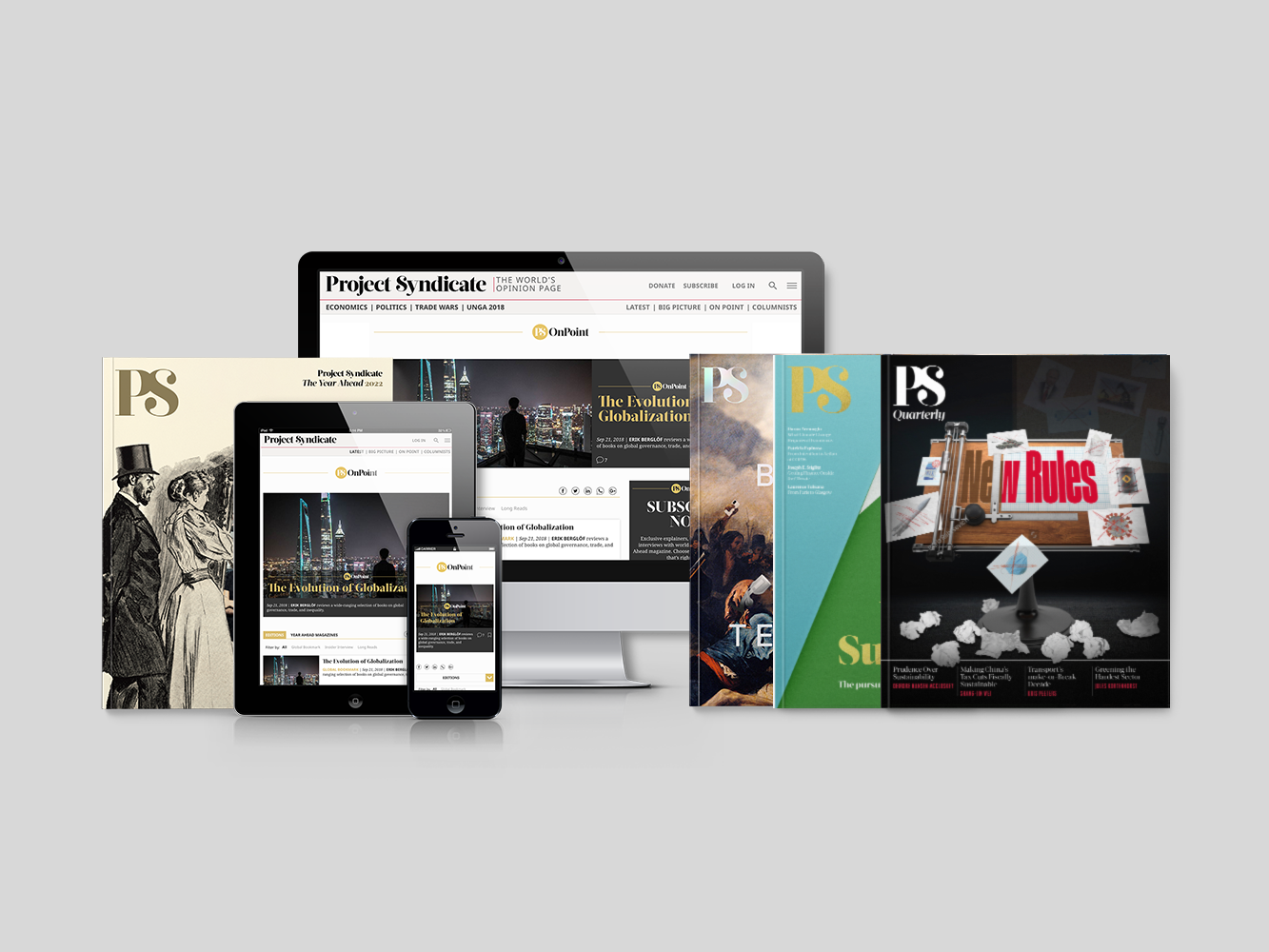 Subscribe to Project Syndicate
Enjoy unlimited access to the ideas and opinions of the world's leading thinkers, including long reads, book reviews, topical collections, short-form analysis and predictions, and exclusive interviews; every new issue of the PS Quarterly magazine (print and digital); the complete PS archive; and more. Subscribe now to PS Premium.
In het IPCC-rapport wordt terecht de nadruk gelegd op de dringende noodzaak van een koolstofarme economie om verdere ontheemding te voorkomen. Maar we mogen het daar niet bij laten. De regeringen van de grote uitstoters van broeikasgassen moeten onder druk worden gezet om landen te steunen die te maken krijgen met onomkeerbare verliezen en schade als gevolg van de klimaatverandering. De wereldwijde klimaatbeweging zal falen als zij zich alleen richt op hernieuwbare energie en niet ook op het verlichten van het lijden dat wordt veroorzaakt door de klimaatnoodtoestand die er nu al is.
Wat moet er verder nog worden gedaan? In de eerste plaats moeten we zowel het recht om te verhuizen als het recht om ergens te blijven waarborgen. Klimaatfinanciering om gemeenschappen die risico lopen te helpen veerkracht op te bouwen en de migratie te beperken is essentieel, net als verbetering van de systemen voor rampenwaarschuwing en -bestrijding. Maar we hebben ook financiering nodig om de veilige verplaatsing van mensen te vergemakkelijken wanneer dat nodig is. De meeste ontheemding vindt plaats binnen landen, niet over de grenzen heen, dus we moeten ervoor zorgen dat armere landen over de middelen beschikken om de hervestiging op zowel de korte als op de langere termijn in goede banen te leiden.
In de tweede plaats moeten we, in gevallen waarin klimaatgerelateerde ontheemding grenzen overschrijdt, reageren met pragmatisme en medeleven, en niet met paranoia en winstbejag. Het geld dat wordt gespendeerd aan dystopische militaire en bewakingsinfrastructuur moet in plaats daarvan gaan naar de ondersteuning van veilige en legale routes en procedures voor mensen die moeten verhuizen. De dominante politieke impuls vandaag de dag is om te proberen mensen onderling te verdelen op grond van hun herkomst. Maar met meer middelen en een andere politieke visie zouden we ervoor kunnen zorgen dat zowel nieuwkomers als gastgemeenschappen baat hebben bij immigratie.
In de derde plaats moeten we ons begrip van wat als klimaatgerelateerde ontheemding geldt, verruimen. Degenen die rechtstreeks op de vlucht zijn voor stormen, branden en overstromingen hebben uiteraard beleidssteun nodig. Maar klimaatverandering speelt ook een steeds grotere rol bij grondstoffentekorten, inkomensverlies, politieke instabiliteit en gewelddadige conflicten. We moeten ons verzetten tegen pogingen om de definitie te beperken van degenen die als door het klimaat ontheemde personen worden beschouwd. We kunnen niet wachten tot zich een ramp voordoet alvorens in actie te komen. We moeten nu al nadenken over processen om geplande migratie met waardigheid tot stand te brengen, zodat mensen die zich op kwetsbare plaatsen bevinden kunnen verhuizen voordat de ergste gevolgen zich voordoen.
Ondanks zijn tekortkomingen erkent het IPCC-rapport dat menselijke migratie een belangrijk onderdeel is van de oplossing voor de bredere crisis van de klimaatverandering. Ontheemde, inheemse en kwetsbare gemeenschappen, in zowel het Mondiale Noorden als Zuiden, hebben hun leven al zien verslechteren door vervuiling, de winning van fossiele brandstoffen en klimaatverandering. Zij kunnen ons veel leren over het behoud van het leven in een opwarmende wereld, als we de kans grijpen om mensen samen te brengen, het oplossen van grensoverschrijdende problemen te bevorderen en het kleingeestige nationalisme dat de reactie van de wereld op de pandemie heeft verlamd, de kop in te drukken.
De oplossingen voor ontheemding bestaan al, evenals de juridische en morele grondslagen voor het sluiten van praktische overeenkomsten tussen regeringen. Wat we nodig hebben is internationale actie om systemen op te zetten die een veilige en waardige toekomst voor iedereen kunnen garanderen. Een klimaatbeweging die geleerd heeft het menselijk leven ten volle te beschermen, moet in de voorhoede van die inspanning staan.
Vertaling: Menno Grootveld