Mohou být investice příliš efektivní?
CAMBRIDGE – Když Charles Darwin nastoupil v roce 1831 na loď Beagle, aby na její palubě absolvoval pětiletou průzkumnou expedici, orientovala se plavidla pomocí chronometrů, které ukazovaly přesný čas v referenčním bodě. Když se pak tento čas porovnal s místním slunečním polednem, dala se z rozdílu stanovit aktuální zeměpisná délka. Aby byla zajištěna přesnost – měření času totiž bylo ovlivněno pohybem vln –, potřebovala loď nejméně tři chronometry. Na lodi Beagle jich bylo 22.
Stejně jako cestovatelé v devatenáctém století si také novodobí konstruktéři cení redundantnost v podobě záložních a bezpečnostních mechanismů (většina by jich považovala za dostatečné standardní dvojí jištění). Ekonomové však dávají přednost efektivitě před redundantností – nicméně tento přístup má navzdory zjevným výhodám i své nedostatky.
Samozřejmě by bylo zjednodušujícím zlehčováním tvrdit, že pohled ekonoma opovrhuje záložními mechanismy u klíčových systémů. Pokud však jde o investiční rozhodování, ekonomové se zaměřují na nejefektivnější využívání zdrojů, jak dokládá analýza nákladů a přínosů.
Očividně je to do značné míry logické: veřejná politika – ať už jde o nakládání s penězi daňových poplatníků nebo o regulaci podnikání – by měla přinášet co největší hodnotu. Analýza nákladů a přínosů pomáhá zajišťovat, aby přehnaný optimismus nevedl k marnotratnému utrácení. Může také odvrátit strategické manipulace s investičními rozhodnutími, například z důvodu konkurenčního boje mezi regiony či dodavateli o projekty financované z daňových výnosů.
Americký právní vědec Cass Sunstein ve své nové knize The Cost-Benefit Revolution opěvuje stále silnější spoléhání se na analýzy nákladů a přínosů při realizaci regulační politiky ve Spojených státech od 80. let. Také další země analýzu nákladů a přínosů používají, přičemž například britské ministerstvo financí zveřejňuje návod, jak takovou analýzu provádět.
Efektivita však není vše a dlouhodobé přínosy určité investice nejsou vždy od začátku zřejmé. Vlastně bychom měli být rádi, že předchozí generace nebyly analýzou nákladů a přínosů svázané.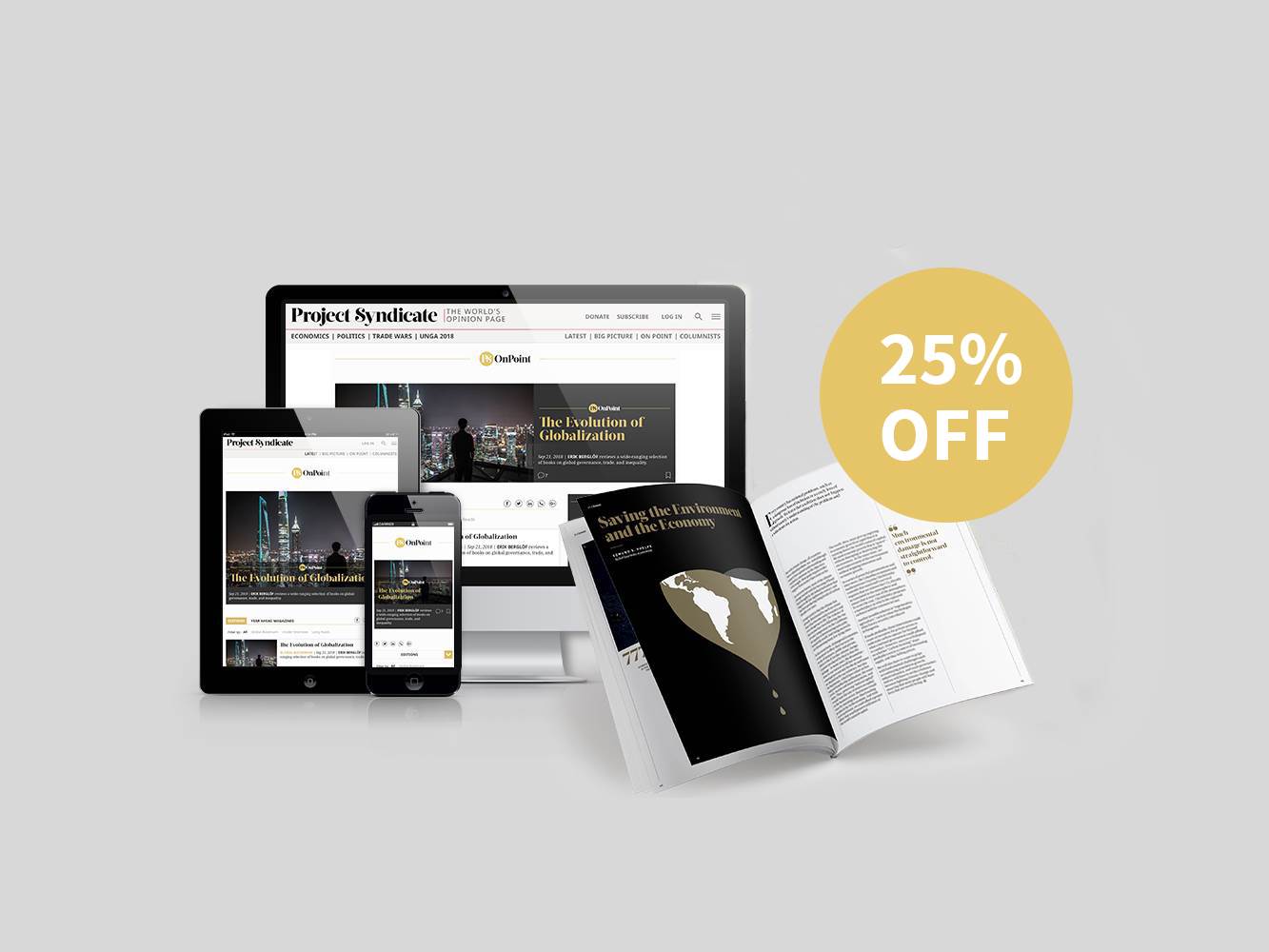 Subscribe now
For a limited time only, get unlimited access to On Point, The Big Picture, and the PS Archive, plus our annual magazine and a tote bag, for just $75.
Ve viktoriánském Londýně vybudoval projektant Joseph Bazalgette kanalizační systém s takovou kapacitou, že vydržel přes 150 let; rozšiřuje se teprve nyní. Thomas Jefferson pokládal projekt Erijského kanálu za šílenství, avšak jeho náklady – vyjádřeno v dnešních penězích asi 100 miliard dolarů – se relativně rychle navrátily. Žádný ekonom disponující věrohodnými odhady diskontních sazeb a očekávaných výnosů by nepodpořil projekt opery v Sydney ani kterékoliv z ikonických městských budov, které dnes zdobí řadu měst po celém světě; utilitární betonové kostky by byly mnohem efektivnější.
Problémem je odlišit potenciálně ikonické projekty od běžnějších "bílých slonů", u nichž náklady na provoz a údržbu neodpovídají jejich hodnotě. A výstavba často nakonec stojí mnohem více, než se očekávalo. Podle experta na megaprojekty Benta Flyvbjerga mívají "překročené rozpočty, překročené termíny, překročené úplně všechno"; Flyvberg ukazuje, že k přečerpání rozpočtu dochází u devíti z deseti takových projektů – často je to o 50% nebo i více oproti původnímu odhadu.
Problémy s hodnocením velkých nebo (potenciálně) ikonických investičních projektů pramení částečně z toho, že standardní analýza nákladů a výnosů nefunguje u projektů, které díky stimulaci obchodu pravděpodobně významně změní tempo růstu ekonomiky, jak tomu bylo v případě Erijského kanálu. Funguje jen u menších okrajových rozhodnutí. A rozhodně nezohledňuje sílu interpretací při utváření hospodářských výsledků, jak ji popsal nositel Nobelovy ceny za ekonomii Robert J. Shiller.
Ekonomové by si měli uvědomit limity analýzy nákladů a výnosů a nabídnout rigoróznější metodu, jak zkoumat nemarginální a nelineární mechanismy zpětné vazby, které ovlivňují velké investice. Obecněji řečeno nemůže být efektivita jediným kritériem organizace ekonomiky. To mělo být zjevné už před deseti lety, kdy se plně obnažila systémová zranitelná místa finančních trhů a jejich prostoduchého usilování o maximalizaci zisku.
Stejně tak se ukázalo, že nabídkové řetězce "just-in-time" – které stlačují náklady snížením zásob zboží a materiálů – jsou zranitelné vůči přírodním pohromám (jako jsou záplavy) nebo jiným disrupcím (například stávkám zaměstnanců). V době, kdy je na vzestupu protekcionismus, riziko narušení obchodu pouze stoupá.
Rovněž z politického hlediska není optimální efektivita vždy žádoucí. Řešení protichůdných zájmů jednotlivých protagonistů může v demokracii vyžadovat, abychom obětovali část efektivity. Můžeme to pokládat za formu redundance, která zajišťuje politickou odolnost.
Přesné stanovení, ve kterých případech a jak velkou část efektivity bychom měli obětovat, není nikdy snadné. Dokonce i Beagle to možná s redundantností přehnala: když se v roce 1836 vrátila z expedice, na palubě stále fungovalo 11 chronometrů. Vzhledem k dlouhodobému dopadu práce, kterou Darwin během plavby odvedl, však přínosy v tomto případě dalece převážily nezbytné náklady.
Z angličtiny přeložil Jiří Kobělka.