Normalizujme potraty
NEW YORK – V srpnu zemřela v Buenos Aires čtyřiatřicetiletá matka dvou dětí Elizabeth, když si v zoufalé snaze vyvolat potrat zavedla do děložního čípku petržel. O několik dní dříve argentinský Senát těsně zamítl návrh zákona, který by legalizoval potrat v prvních 14 týdnech těhotenství. Kdyby byl tento návrh schválen, mohla dnes Elizabeth žít. Místo toho se stala číslem v pochmurné statistice: jednou z více než 40 argentinských žen, které letos zemřou na následky zpackaného potratu.
Osmadvacátého září si aktivisté z celého světa připomenou Mezinárodní den bezpečných potratů, jenž nabízí příležitost oplakat ty, kdo zemřeli v důsledku utiskovatelských protipotratových zákonů. Tento den je však zasvěcený také šíření poselství ve jménu Elizabeth a dalších jí podobných žen: potraty sice v mnoha zemích představují polarizující politické téma, avšak zároveň jsou realitou.
Předčasné ukončení těhotenství se každoročně týká 25% všech těhotenství – to je zhruba 56 milionů případů. K potratům dochází ve všech zemích a ve všech společensko-ekonomických vrstvách. Ve Spojených státech je 61% potratových pacientek ve věku 20 až 30 let, 59% z nich je už matkou a téměř dvě třetiny z nich se hlásí k nějaké náboženské organizaci. Potraty jsou však nejrozšířenější v rozvojových zemích, kde bývá přístup ke službám plánovaného rodičovství často velmi omezený. Ohromujících 88% všech světových potratů se odehrává na globálním Jihu.
Potrat je bezpečný zákrok, který se stává riskantním všude tam, kde naráží na právní omezení. Pouze asi 55% všech každoročně prováděných potratů je bezpečných a komplikace z riskantních zákroků – které pro ženy žijící v místech, kde jsou účinné metody postavené mimo zákon, často představují jedinou dostupnou možnost – vedou přibližně k sedmi milionům hospitalizací a 47 000 úmrtím za rok..
Boj za bezpečný potrat trvá už řadu století. Přestože se metody měnily, potrat představoval normální a často i akceptovanou praxi ve staré Číně, Egyptě, Řecku a Římě. Teprve v devatenáctém století začaly katolické a koloniální elity šířit protipotratové zákony, aby ovládly sexualitu, těla a životy žen.
Navzdory všeobecnému názoru však kriminalizace nesnižuje počet potratů; pouze zvyšuje nebezpečí s nimi spojená. V Latinské Americe a v Karibiku, kde je tento zákrok zakázaný nebo podléhá omezením, patří procento potratů – i výsledné komplikace – k nejvyšším na světě. Naproti tomu v Severní Americe a v západní Evropě, kde jsou potraty legální a všeobecně přístupné, je podíl potratů relativně nízký a jejich bezpečnost vysoká.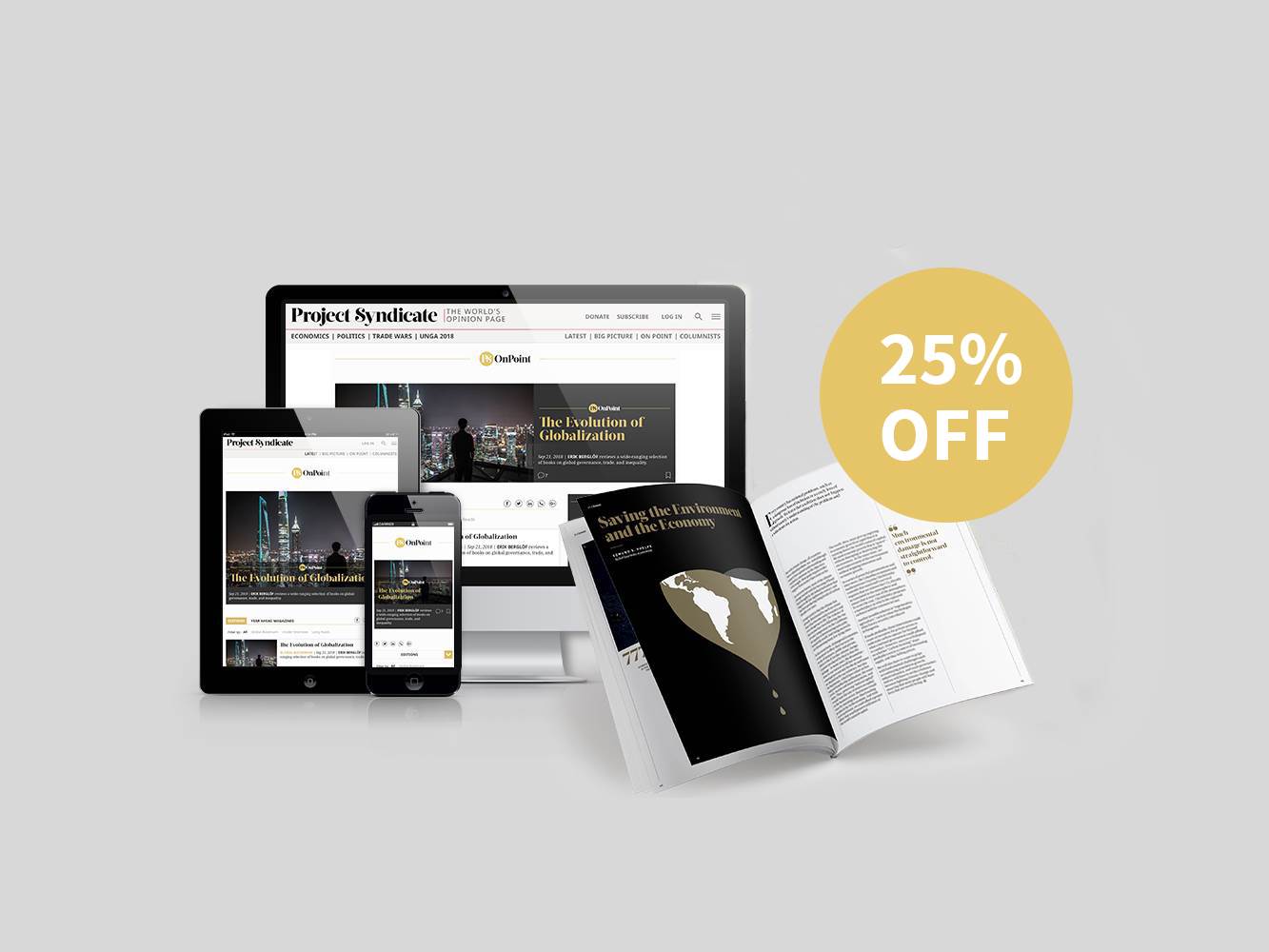 Subscribe now
For a limited time only, get unlimited access to On Point, The Big Picture, and the PS Archive, plus our annual magazine, for just $75.
Jakmile se navíc potraty dekriminalizují, téměř přes noc dojde k poklesu počtu úmrtí a vymizí i zranění matek. Pouhý rok po dekriminalizaci potratů v Rumunsku v roce 1991 se například počet úmrtí matek snížil o polovinu, přičemž v Jihoafrické republice se během čtyř let po schválení zákona o volbě ukončení těhotenství z roku 1996 počet úmrtí propadl o 91%. Jednoduše řečeno neexistuje jediný lékařský důvod, proč by žena měla být nucena ohrozit vlastní život, pokud chce ukončit nechtěné těhotenství.
Aktivisté z celého světa požadují s ohledem na tyto statistiky změny potratových zákonů a více než 30 zemí od roku 2000 skutečně svůj přístup liberalizovalo. V květnu voliči v Irsku zrušili zákaz potratů, což bylo v zemi hluboce ovlivněné katolickou vírou značné vítězství. Dokonce i v Argentině panují velké naděje. Výzkumy veřejného mínění ukazují na silnou podporu práva na potrat a návrh zákona, který mohl Elizabeth zachránit život, neprošel o pouhých sedm hlasů.
Boj však zdaleka neskončil. Internetové vyhledávání misoprostolu, tedy přípravku, pomocí něhož si ženy bezpečně vyvolávají potrat, je celosvětově na vzestupu. V Jihoafrické republice nabízí potraty jen asi 5% veřejných klinik a nemocnic a třetina žen vůbec neví, že potraty jsou legální. V Maroku jsou ženy bojující za právo na potrat zatýkány a čelí ústrkům. A v USA se aktivisté připravují na omezení reprodukční svobody, bude-li do Nejvyššího soudu jmenován kandidát Brett Kavanaugh.
Nejvehementnější odpor vůči právu na potrat vychází z katolické církve a dalších konzervativních sil a má přímé důsledky pro ženy i pro zdravotnické systémy dotyčných zemí. Nedávný výzkum, který provedla moje organizace Mezinárodní koalice za zdraví žen, zjistil, že ve více než 70 právních prostředích po celém světě – včetně 45 států USA – mohou poskytovatelé zdravotní péče odepřít potratové služby pacientkám pouze na základě osobního přesvědčení zdravotníků.
Tato omezení jsou hanebná. Potraty jsou součástí života žen. Je načase, aby vlády začaly naslouchat milionům žen, které požadují reprodukční spravedlnost a autonomii těla. Zákony musí brát v potaz a garantovat právo žen na sexuální a reprodukční péči. Služby se musí upravit tak, aby byly finančně a lékařsky dostupné. A ženy všude na světě – bez ohledu na věk, rasu, etnický původ, sexuální orientaci či náboženské přesvědčení – musí mít přístup k bezpečným potratovým službám.
Elizabeth tyto příležitosti nikdy neměla a miliony žen z celého světa jsou ve stejné situaci. Pokud a dokud se to nezmění, hrozí každé z nich potenciální tragédie.
Z angličtiny přeložil Jiří Kobělka.