"Opravdová" průmyslová politika pro všechny
WASHINGTON, DC – V časopise The Atlantic z ledna roku 1954 tehdejší mladší senátor USA za stát Massachusetts John F. Kennedy obhajoval, že probíhajícímu přesunu průmyslových odvětví z Nové Anglie na americký jih by se nemělo bránit. Vyzval vládu, aby raději zajistila půjčky a jiné formy podpory na pomoc podnikům se sídlem v Nové Anglii, k rekvalifikaci průmyslových dělníků a financování místních agentur průmyslového rozvoje.
Kennedy si uvědomoval, že vláda musí plnit významnou úlohu jak při pozvedání jihu, tak při podněcování nových odvětví v Nové Anglii. Po desítkách let na okraji politické debaty je dnes průmyslová politika opět na pořadu dne. Vedle čínské iniciativy Vyrobeno v Číně 2025, nedávno vydané Průmyslové strategie Spojeného království a manifestu nové francouzsko-německé politiky, také země Rady pro spolupráci v Perském zálivu přijaly strategie rozvoje neropných sektorů a obdobné snahy o diverzifikaci uskutečňují mnohé rozvojové země.
Tyto politiky se objevily v reakci na tlaky mezinárodní konkurence, rozsáhlého zpomalení růstu produktivity, ztráty pracovních míst ve výrobě a stoupající nerovnosti. Průmyslová politika ale vždy rozdmýchává vášnivou debatu v řadách tvůrců politik a akademiků. Kritici tvrdí, že se takové strategie v mnoha zemích neosvědčily a vyústily spíš ve zneužívání konexí a korupci. Lepším přístupem, argumentují, je úlohu státu v ekonomice omezit, zlepšit podnikatelské prostředí a investovat do infrastruktury a vzdělávání. Za příznivých podmínek se objeví firmy a podnikatelé a ve velkém porostou. Platnost tohoto názoru dokládají selhání průmyslových politik v praxi Latinské Ameriky i jinde.
Zastánci průmyslové politiky naproti tomu tvrdí, že žijeme ve světě tržních selhání, která určitý zásah státu vyžadují. Jinak by nové sektory, zejména v oblasti vyspělých technologií, jednoduše vůbec nevznikly, ani v příznivém podnikatelském prostředí. Tento tábor se přirozeně zaměřuje na dřívější úspěchy, zejména ve východoasijských ekonomikách.
V aktuální pracovní studii Mezinárodního měnového fondu tyto dřívější úspěchy využíváme k určení tří zásad, o něž se opírá průmyslová politika, již označujeme za "opravdovou". V "zázračných" asijských ekonomikách, například Singapuru a Jižní Koreji, jakož i v Japonsku, Německu a ve Spojených státech vlády brzy zasáhly na podporu domácích firem v rozvíjejících se, technologicky důmyslných sektorech. Úspěšné politiky kladly zvláštní důraz na exportní orientaci a vyžadovaly, aby firmy za získanou podporu nesly odpovědnost. Vzhledem k silnému zaměření na průkopnické sektory je tato "opravdová" průmyslová politika v zásadě technologickou a inovační politikou (TIP).
Pro hospodářský růst jsou technologie a inovace klíčové. Čínský program Vyrobeno v Číně 2025 v podstatě napodobuje strategii, již využila Jižní Korea (a před ní Japonsko), aby se vyhnula takzvané středněpříjmové pasti. Rovněž nové britské a francouzsko-německé průmyslové strategie se zaměřují na odvětví budoucnosti: obnovitelnou energetiku, umělou inteligenci a robotiku.
Subscribe now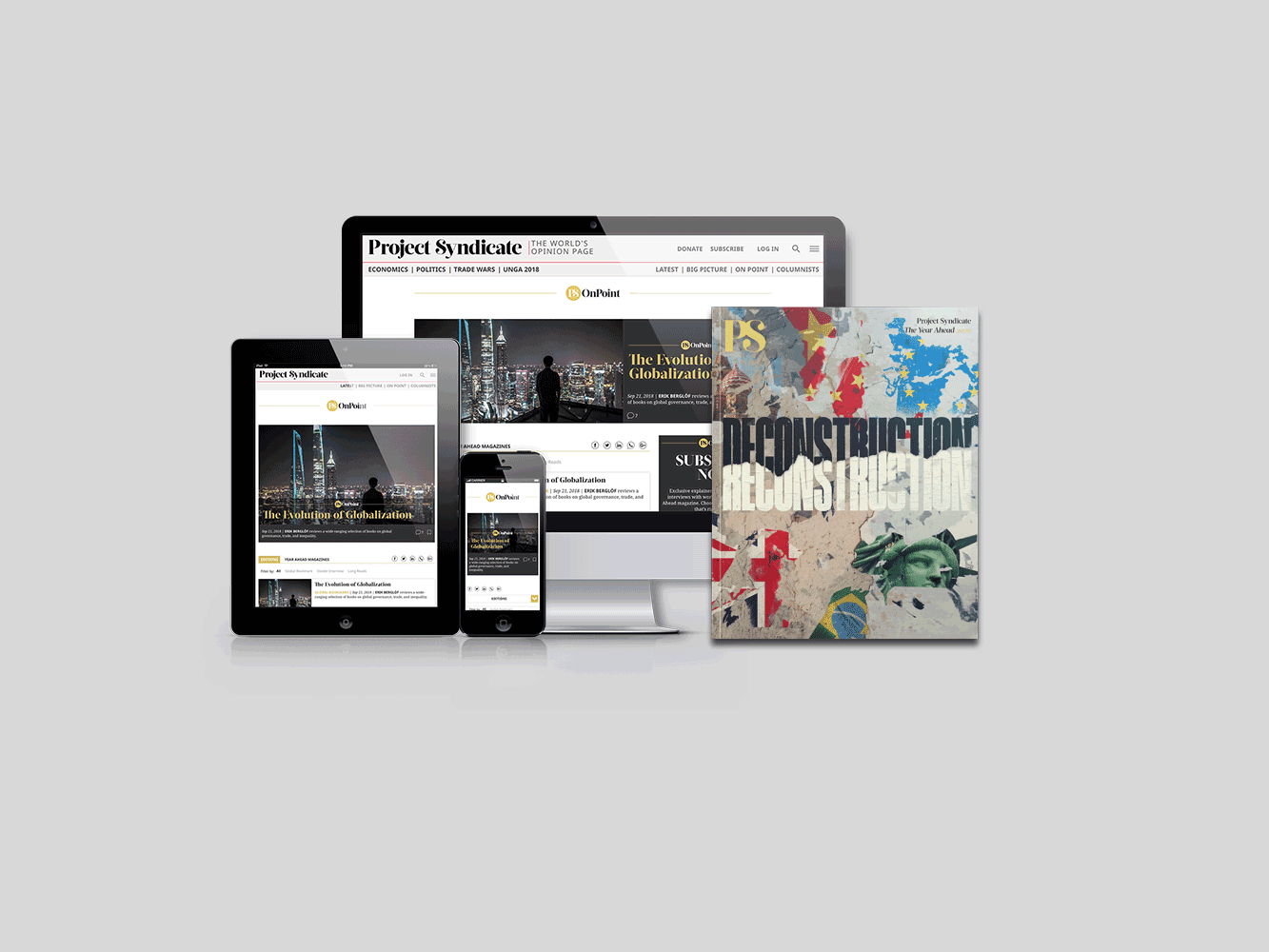 Subscribe now
Subscribe today and get unlimited access to OnPoint, the Big Picture, the PS archive of more than 14,000 commentaries, and our annual magazine, for less than $2 a week.
Možnost těžit z potenciálu přelomových inovací se nabízí vyspělým i rozvojovým zemím. Nehledě na postavení v globálním hodnotovém řetězci, produkce špičkových technologií vytváří příležitosti nejen pro domácí investory a podniky, ale i pro spotřebitele a průmyslová odvětví jinde. Technologické pokroky v USA, Číně, Británii, Francii, Německu a dalších zemích by navíc mohly prospět všem, což by přispělo ke konkurenčnímu soupeření, novátorství a životním úrovním po celém světě.
Tak jako jsou k létání zapotřebí dvě křídla, k uskutečnění účinné TIP je nezbytný stát i trh. Stavět proti sobě "stát versus trh" je chybný způsob, jak o věci přemýšlet. Jak jsme argumentovali v knize Breaking the Oil Spell (Jak prolomit ropnou kletbu) z roku 2016, stát se musí ujmout vedení při shromažďování prostředků na činnosti, které by trh zpočátku nemusel sám podpořit. Zároveň se vlády musí držet rozhodovacích postupů opřených o tržní signály, aby zaručily prostor pro autonomní, soutěživý soukromý sektor. Jak tvrdí ekonomka Mariana Mazzucatová: "Když se veřejnost postaví do čela a je ctižádostivá, nejen nápomocná či svolná, dokáže posouvat hranice."
Jak Mazzucatová vysvětluje v knize The Entrepreneurial State (Podnikavý stát), když USA řešily mizení starých odvětví v Nové Anglii, aktivně také propagovaly technologické inovace a podněcovaly vznik nových sektorů pomocí veřejných investic do výzkumu a vývoje, jakož i pomocí politik zadávání veřejných zakázek. V roce 1979 zakázky federální vlády USA tvořily více než polovinu všech nákupů zařízení pro provoz letadel, rozhlasu a televize.
Obecněji existuje mnoho teoretických i empirických důvodů, proč by stát měl veřejným výzkumem a vývojem, poskytováním rizikového kapitálu a investicemi do infrastruktury a dovedností podporovat zrání a komercializaci nových technologií. Takové výdaje nejenže prospívají stávajícím inovačním centrům, ale pomáhají také vytvářet nová. Účinek vývoje pod vedením státu nejlépe ilustruje Kennedyho výzva z roku 1961 k letu na Měsíc: zdánlivě nemožný úkol se do konce dekády stal realitou.
Americký elán při podpoře technologií a inovací vedl k průkopnickým pokrokům ve vědě a k přelomovým technologiím a zrodil přední světová odvětví špičkových technologií. Řada asijských ekonomik, které šly ve stopách USA, dosáhla realizací "opravdové" průmyslové politiky vlastních ekonomických zázraků. Příležitost najít si niku pro zavedení TIP mají přitom všechny země. Pokud uspějí, znalostní přelivy prospějí nám všem.
Z angličtiny přeložil David Daduč
,