El problema talibán para la India
NUEVA DELHI – En las semanas que pasaron desde que los terroristas teocráticos talibanes volvieron al poder en Kabul, la gente de Afganistán (y en particular sus mujeres y niñas) ha estado sujeta a padecimientos inimaginables, mientras la atención del mundo se trasladó a otras cuestiones. Pero muchos otros países, y sobre todo la India, tienen motivos para preocuparse.
La victoria de los talibanes, después de veinte años de fallida «construcción nacional» guiada por Estados Unidos en Afganistán, no sólo envalentonará a otros movimientos yihadistas, sino que también alterará la geopolítica de la región. Quien busque pruebas del efecto desestabilizador de la caída de Kabul, sólo tiene que mirar las reacciones de los vecinos de Afganistán.
La respuesta del primer ministro pakistaní Imran Khan (en particular, cuando declaró que con la vuelta de los talibanes al poder, los afganos se quitaron «los grilletes de la esclavitud») pone de manifiesto lo que ya se sabía: Afganistán bajo los talibanes será siervo de Pakistán. Cuando los talibanes gobernaron el país entre 1996 y 2001, el «Emirato Islámico» que allí crearon funcionó como una filial de la dirección pakistaní de inteligencia, conocida por la sigla en inglés ISI. Esta vez se supone que el control por parte de Pakistán es un poco menos absoluto, pero eso no impidió al director de la ISI, Faiz Hameed, viajar a Kabul poco después de la caída para supervisar triunfante la formación del nuevo gobierno talibán.
Menos visible (pero tal vez más importante) es el hecho de que China ha estado tratando de sacar el mejor provecho posible de una situación delicada. Los chinos invirtieron 62 000 millones de dólares en el Corredor Económico China‑Pakistán (CPEC), el mayor proyecto de su transnacional Iniciativa de la Franja y la Ruta, y lo último que desean es que los extremistas talibanes lo pongan en riesgo. No es coincidencia que el ministro chino de asuntos exteriores, Wang Yi, haya mantenido en julio una reunión formal con representantes de los talibanes.
En vista de las ganancias económicas y estratégicas disponibles, China anunció que hará negocios con los talibanes. Su intención es aprovechar los considerables recursos minerales subexplotados con que cuenta Afganistán (en particular las «tierras raras») y reabrir la mina de cobre de Mes Aynak. Incluso se habla de extender el CPEC a Afganistán.
Al parecer, los cálidos gestos de acercamiento son mutuos: el mulá Abdul Ghani Baradar, nuevo vice primer ministro de Afganistán, dijo que China es un «amigo de confianza» (no obstante su persecución sistemática de la minoría musulmana uigur). La prioridad de China en relación con Afganistán es asegurar que los talibanes no den apoyo ni refugio a disidentes uigures de Xinjiang y que no hagan nada que altere el funcionamiento del CPEC. El gobierno talibán necesita con urgencia un patrono (el 80% del presupuesto de 5500 millones de dólares del anterior gobierno afgano se financiaba con ayuda externa) y China parece el candidato ideal para ocupar el puesto.
Subscribe to Project Syndicate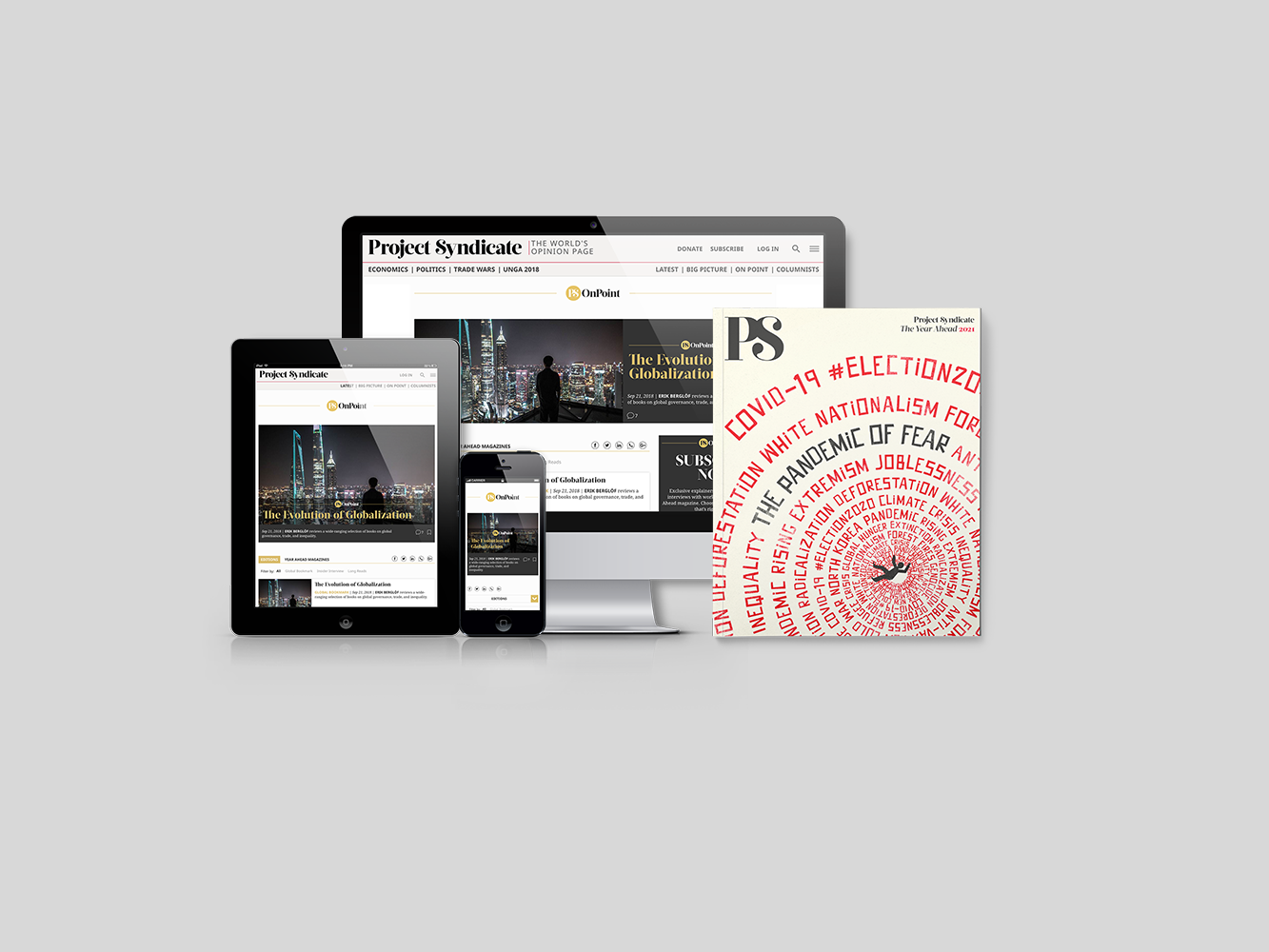 Subscribe to Project Syndicate
Enjoy unlimited access to the ideas and opinions of the world's leading thinkers, including weekly long reads, book reviews, topical collections, and interviews; The Year Ahead annual print magazine; the complete PS archive; and more – for less than $9 a month.
Esta dinámica regional de creciente acercamiento entre Pakistán y China debe ser motivo de enorme preocupación para las autoridades indias. Pakistán es un viejo adversario, un financista y promotor activo de la insurgencia armada contra la India, que dio refugio (entre otros) a los organizadores de los sangrientos atentados terroristas de 2008 en Bombay. China, en tanto, es un rival sistémico de la India y plantea amenazas económicas, militares y estratégicas. El surgimiento de un eje entre Afganistán, Pakistán y China con políticas coordinadas es un serio riesgo para la India.
La captura talibana de Afganistán da a Pakistán no sólo la «profundidad estratégica» que sus militares siempre buscaron en la confrontación con la India, sino también un valioso semillero de nuevos insurgentes y terroristas en caso de que la ISI quiera volver a emplearlos. La última vez que los talibanes tuvieron el poder, la India hizo causa común con Rusia e Irán y dio apoyo activo a la insurgencia de la Alianza del Norte en el valle del Panshir, liderada por el difunto Ahmad Shah Massoud. Pero esta vez, la posición de Rusia es cada vez más favorable a China, y optó por mantenerse al margen de los asuntos entre Afganistán y la India.
En cuanto a Irán, bajo el radical nuevo presidente Ebrahim Raisi, parece dispuesto a aceptar al emirato islámico siempre que los talibanes se abstengan de perseguir a los shiitas, como fue habitual durante su anterior reinado. Si los hazaras shiitas y los tayikos y uzbekos con influencias culturales persas en Afganistán se libran de padecimientos tan graves como los que los talibanes les causaron hace un cuarto de siglo, puede que Irán también se mantenga al margen. En cualquier caso, Irán y Rusia están felices de que Estados Unidos haya recibido su merecido en Afganistán.
Puede ocurrir que la India intente un acercamiento al nuevo gobierno en Kabul, aunque hace poco negó que en junio su ministro de asuntos exteriores se haya reunido con representantes de los talibanes en Doha. No hay duda de que otros diplomáticos indios estuvieron en contacto con funcionarios talibanes, dos de los cuales (Baradar y Sher Mohammad Abbas Stanikzai, el viceministro de asuntos exteriores) forman parte del nuevo gobierno afgano.
Baradar estuvo ocho años preso en Pakistán, y es de suponer que no siente mucho afecto por sus carceleros. Pero si bien algunos funcionarios talibanes tuvieron expresiones tranquilizadoras, en el sentido de querer buenas relaciones con la India, otros dijeron que el emirato islámico saldrá en defensa de los musulmanes indios, en particular en Cachemira.
Como ya he sostenido en otro artículo, es mejor que los pakistaníes no se alegren demasiado por la victoria de los talibanes. El surgimiento del Movimiento de los Talibanes Pakistaníes, que busca derrocar al gobierno de Pakistán por no ser lo suficientemente islamista, y del Estado Islámico del Gran Jorasán, que en agosto bombardeó el aeropuerto de Kabul, debería ser motivo de alarma en Islamabad. Además, el final de la presencia militar estadounidense en Afganistán reduce la dependencia logística de Estados Unidos respecto del aparato de seguridad pakistaní, lo que deja a la ISI privada de apoyo y recursos.
La India invirtió en Afganistán tres mil millones de dólares (en diques, carreteras, redes de electricidad, hospitales, escuelas e incluso el palacio legislativo). Ahora que todo esto está en manos de los talibanes, es comprensible la desesperación de los funcionarios indios. Y el gobierno del primer ministro Narendra Modi no se hizo ningún favor con su retórica y sus políticas internas permanentemente antimusulmanas, que sin duda alentarán resentimiento en todo el mundo islámico.
El agrupamiento Quad (la alianza formada por la India, Estados Unidos, Japón y Australia) refuerza la presencia marítima de la India en el Océano Índico. Pero las principales amenazas contra la seguridad del país están en sus fronteras terrestres con China y Pakistán, donde no parece que el Quad vaya a resultar muy útil.
La India tiene ahora un régimen talibán al noroeste, un estado nuclear que da apoyo a terroristas en el oeste y una superpotencia hostil en el noreste, y enfrenta amenazas continuas a su integridad territorial. En este contexto, mantener la seguridad nacional y la estabilidad regional en los meses y años que vendrán será un difícil desafío para la diplomacia india.
Traducción: Esteban Flamini