Nueva esperanza para la unidad india
NUEVA DELHI – Después de ocho años de deliberaciones, la Corte Suprema de la India ha emitido un veredicto que resuelve uno de los conflictos interreligiosos más extensos en la historia turbulenta del país. La decisión de la Corte no podría haber llegado en mejor momento.
El dictamen tiene que ver con un sitio en disputa en la polvorienta ciudad tempo de Ayodhya, en el estado más poblado de la India, Uttar Pradesh. Ayodhya atrajo notoriedad internacional en 1992, cuando una multitud de extremistas hindúes derribaron una mezquita musulmana, la Babri Masjid, que ocupaba un lugar prominente en una ciudad desbordada de templos. La mezquita había sido construida en los años 1520 por un noble musulmán, Mir Baqi, en nombre del primer emperador mogol de la India, Babur, en un lugar donde, según se creía tradicionalmente, había nacido el rey-dios hindú Rama, el héroe de la épica de 3.000 años el Ramayana. Los fanáticos hindúes que destruyeron la mezquita prometieron reemplazarla con un tempo a Rama y cobrar venganza por medio milenio de humillación.
India es una tierra donde la historia, el mito y la leyenda suelen superponerse; a veces los indios no pueden percibir la diferencia. Muchos hindúes dicen que la mezquita Babri Masjid estaba emplazada en el lugar exacto del nacimiento de Rama y había sido instalada allí por Babur para recordarle a un pueblo conquistado su subyugación. Pero muchos historiadores sostienen que no existe ninguna prueba de que Babur demoliera un templo de Rama para construir su mezquita. Destruir la mezquita y reemplazarla por un templo, decían, no repararía un mal, sino que perpetraría uno nuevo.
Sin embargo, la Encuesta Arqueológica de la India confirmó la existencia de ruinas debajo de la mezquita demolida que pertenecían a un templo antiguo –aunque nadie pudo asegurar que fuera un templo de Rama-. La disputa se mantuvo irresoluble, y se prolongó interminablemente en el poder judicial. Un dictamen de 2010 emitido por el Alto Tribunal de Allahabad propuso dividir la propiedad en disputa de tres maneras. Todos los litigantes apelaron a la Corte Suprema, donde la cuestión parece finalmente haber sido resuelta.
El juicio de la corte asigna el sitio en disputa a un fideicomiso que será establecido por el gobierno para construir y operar un templo a Rama, satisfaciendo así a los hindúes. Y enmienda el daño infligido a los musulmanes exigiendo que el estado ofrezca unas dos hectáreas de tierra en un "sitio prominente" no especificado en Ayodhya para una nueva mezquita.
Para la mayoría de los musulmanes indios, la disputa no tiene que ver con una mezquita específica. La Babri Masjid había estado prácticamente inutilizada durante casi medio siglo antes de su destrucción, porque la mayoría de los musulmanes de Ayodhya habían emigrado a Pakistán tras la partición de la India en 1947. La disputa, más bien, tenía que ver con su lugar en la sociedad india.
Subscribe now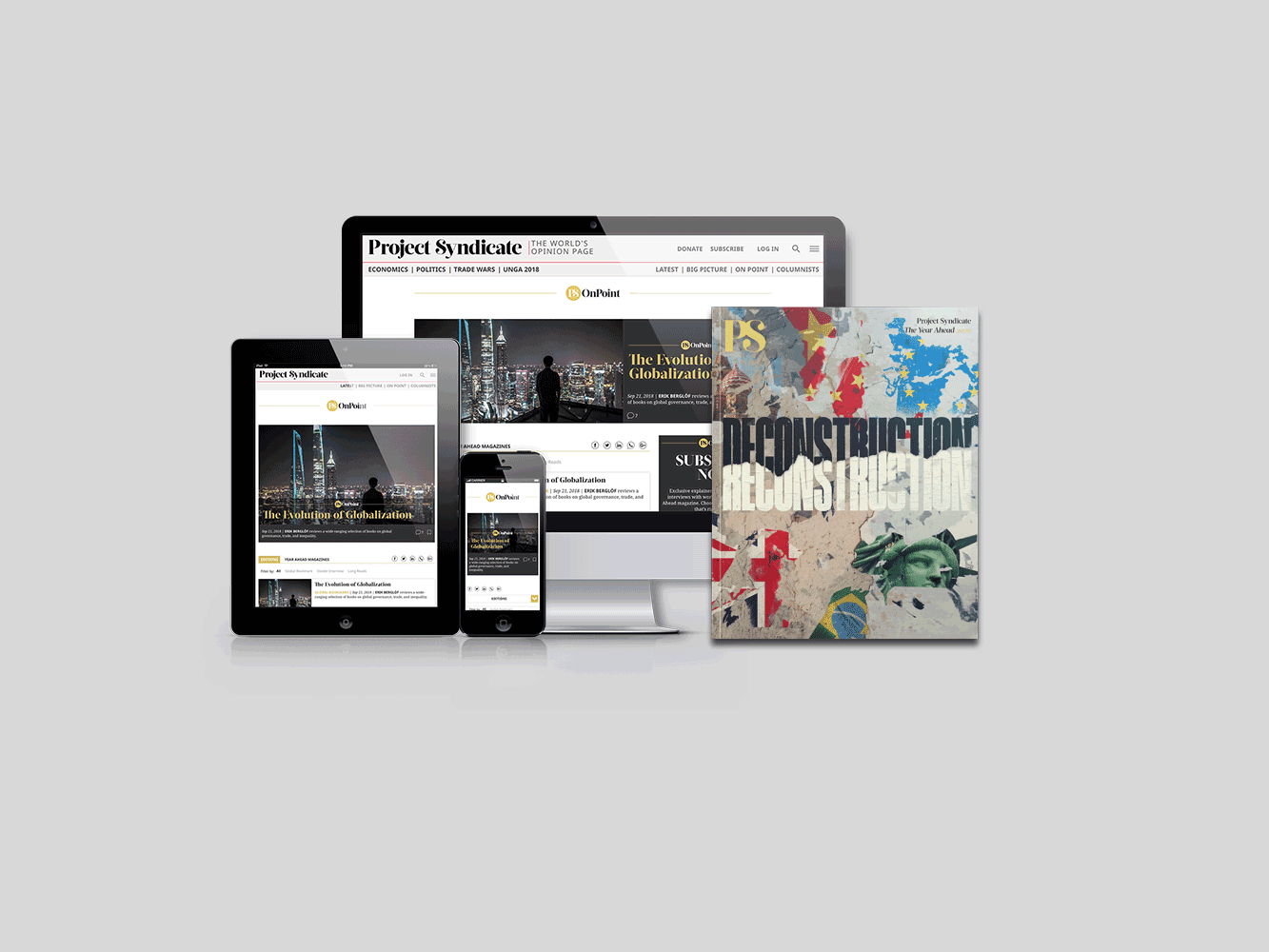 Subscribe now
Subscribe today and get unlimited access to OnPoint, the Big Picture, the PS archive of more than 14,000 commentaries, and our annual magazine, for less than $2 a week.
Durante décadas después de la independencia, principalmente en el régimen del partido Congreso de centroizquierda, los gobiernos indios habían garantizado la seguridad de los musulmanes en un estado secular, permitiendo que se mantuviera la "ley personal" musulmana separada del código civil del país y hasta subsidiando peregrinajes a la Meca. Tres presidentes de la India han sido musulmanes, al igual que innumerables ministros de Gabinete, embajadores, generales y jueces de la Corte Suprema, para no mencionar capitanes de cricket. Hasta por lo menos mediados de los años 1990, la población musulmana de la India era más grande que la de Pakistán (donde una tasa de natalidad galopante finalmente la colocó en primer lugar). La destrucción de la mezquita se sintió como una traición del contrato que había sostenido a la comunidad musulmana como una parte vital de la democracia pluralista de la India.
Los hindúes que atacaron la mezquita, sin embargo, consideraban que el estado indio era blando y que complacía a las minorías en nombre de un secularismo al estilo occidental equivocado. Para ellos, una India independiente, liberada después de casi 1.000 años de régimen extranjero (primero musulmán, luego británico) y despojada de una porción considerable de su población musulmana en virtud de la partición, tenía la obligación de reivindicar una identidad que sería la del 80% de la población que estaba clasificada como hindú. Han encontrado apoyo en la Hindutva asertiva del Partido Bharatiya Janata del primer ministro Narendra Modi, que ha ganado abrumadoramente dos elecciones generales consecutivas.
Los fanáticos no son fundamentalistas en un sentido común del término, porque el hinduismo es una religión sin fundamentos. No existe un papa hindú, un domingo hindú, un solo libro sagrado hindú y nada que se asemeje a una herejía hindú. Los "fundamentalistas" hindúes son, en cambio, chauvinistas, que no arraigan su hinduismo en uno de sus sustentos filosóficos, sino en su rol como fuente de identidad. Buscan venganza en nombre del hinduismo como una pancarta política, más que como doctrina espiritual.
Lo que ha hecho la Corte Suprema es redactar una solución a la que no podría haber llegado ningún proceso político de manera independiente, pero que saca la disputa de las calles. De lo contrario, la violencia podría haber continuado, engendrando nuevos rehenes de la historia y garantizando que a las generaciones futuras se les enseñen nuevos males que enmendar.
En un momento en el que el tejido social de la India ha sido sometido a un estrés sin precedentes, los indios agradecieron el dictamen de la Corte Suprema casi con un alivio universal, y ha habido apelaciones generalizadas en todo el arco político a respetar el veredicto, con la esperanza de que ponga fin a esta cuestión contenciosa.
El veredicto de la Corte debería ser visto entonces como el inicio de un proceso de sanación nacional. El hecho de que esta disputa de larga data haya sido resuelta con una decisión judicial, y no en un disturbio comunal, le recuerda al mundo que la India democrática puede superar sus dificultades más esenciales basándose en el régimen de derecho y el espíritu de unidad que animó la lucha por la libertad de la nación. 
La decisión de la Corte también representa una oportunidad para que la India vuelva a dedicarse a los mejores ideales que ha defendido –democracia, pluralismo y convivencia pacífica y productiva-. Si lo hace, la India puede dejar atrás problemas del siglo XVI y afrontar con determinación sus desafíos del siglo XXI.