La democracia a lo "Potemkin" de Narendra Modi
NUEVA DELHI – En este año que comienza, los legisladores indios despertaron a dos hechos inusuales. El primero es que la sesión de invierno anual del parlamento, de la que deberían haber participado, no se había realizado. Y el segundo es que el magnificente complejo parlamentario de Nueva Delhi, atracción turística desde su construcción en 1927, se había convertido en un sitio en obras.
Estos dos hechos resumen la realidad de la democracia india bajo el gobierno del Partido Bharatiya Janata (BJP) del Primer Ministro Narendra Modi. Por una parte, el régimen ha hecho caso omiso del concepto mismo de rendición de cuentas a los representantes del pueblo, uno de los pilares de la democracia representativa. Por la otra, Modi, una figura con aires cada vez más épicos, cuya barba crecida y sus modos ultramundanos lo hacen parecerse a los "Raj Rishis", o emperadores sabios de la antigüedad, está esforzándose al máximo para transformar la república física y políticamente. Junto al actual parlamento se erigirá una edificación nueva y más imponente, como parte de su determinación de dejar una marca visible en la capital nacional.
El "complejo de edificaciones" de Modi incluye planes para construir una serie de nuevos edificios de gobierno a lo largo de la Central Vista de Nueva Delhi, cuya amplia panorámica lleva desde el parlamento al Rashtrapati Bhavan, el palacio presidencial. También es parte de los planes un nuevo complejo residencial y de oficinas para el vicepresidente y el primer ministro. Los ecologistas han obtenido de la Corte Suprema un aplazamiento de la construcción, pero no impugnaron la ceremonia de colocación de la primera piedra del nuevo edificio del parlamento.
El Parlamento mismo apenas se reunió en 2020. Por supuesto, la razón oficial fue la pandemia de COVID-19, que llevó al acortamiento de las primeras dos sesiones del año y la cancelación de la tercera.
El Parlamento sesionó solo 23 días en la sesión presupuestaria que da inicio al año legislativo, antes de ser aplazado en marzo por la pandemia. Tras ello, el gobierno no expresó muchas señales de desear convocar a la sesión del monzón, que normalmente comienza a fines de junio o mediados de julio y continúa hasta agosto. Habría gobernado por decreto si no fuera por la exigencia constitucional de que el parlamento se convoque antes de seis meses después de la sesión previa.
La sesión del monzón se convocó tardíamente el 14 de septiembre para reunirse apenas 18 días, sin pausas de fin de semana, aplazándose abruptamente después de 10 días a causa del virus. Y no se realizó la sesión de invierno, que normalmente habría comenzado a mediados de noviembre y continuado hasta la Navidad (en algunas ocasiones, incluso se ha extendido hasta la sesión de vacaciones).
Subscribe to Project Syndicate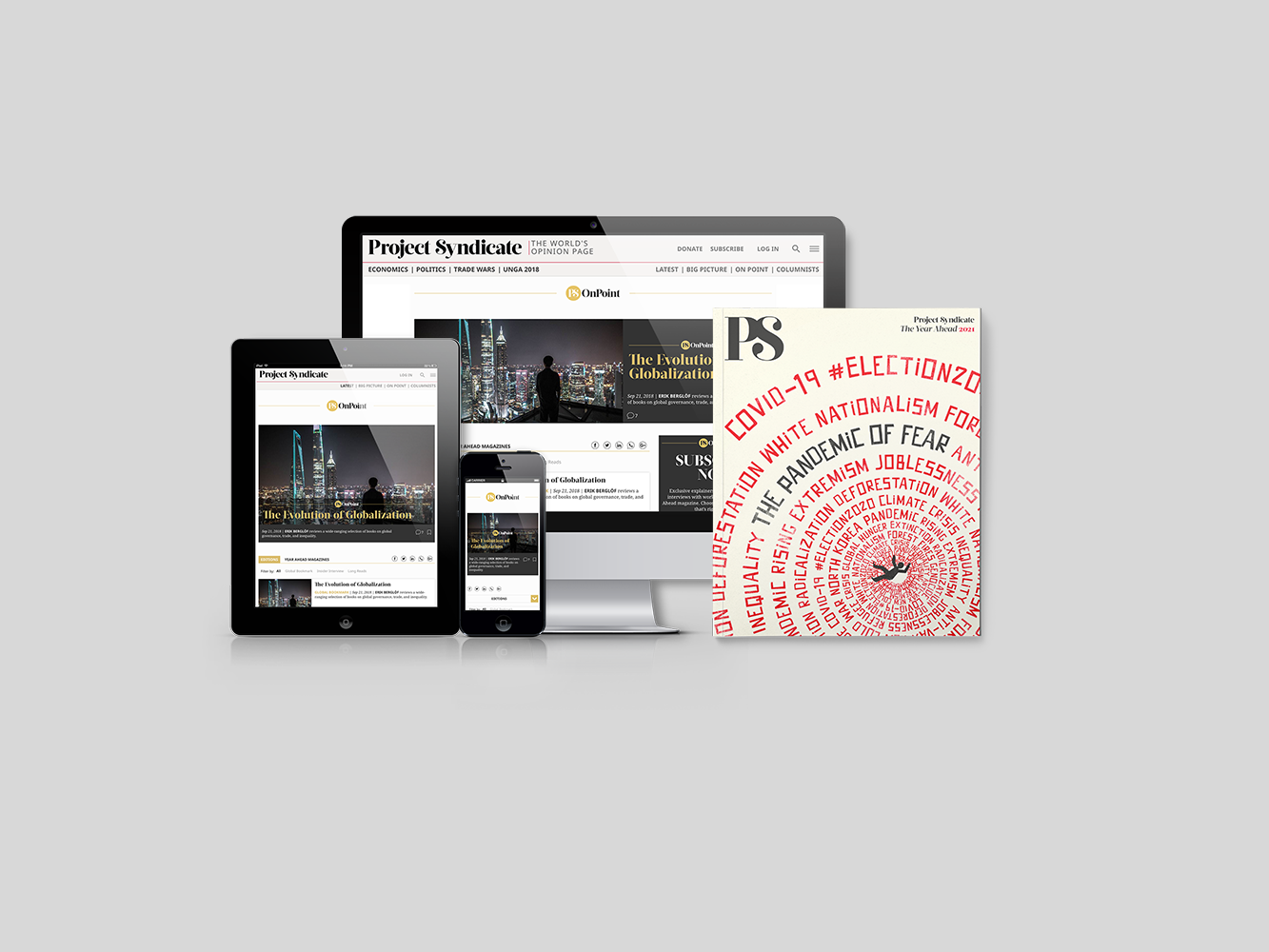 Subscribe to Project Syndicate
Enjoy unlimited access to the ideas and opinions of the world's leading thinkers, including weekly long reads, book reviews, and interviews; The Year Ahead annual print magazine; the complete PS archive; and more – All for less than $9 a month.
No hay duda alguna de los actuales riesgos de hacinar a 750 representantes y cientos de funcionarios y periodistas en el complejo del parlamento. Durante la sesión del monzón, tres ministros, dos decenas de representantes y varios funcionarios dieron positivo al coronavirus: tres diputados y un ministro de estado fallecieron. Pero parece absurdo que un país que se precia de ser líder mundial en tecnologías de la información no pueda conectar a sus representantes mediante videoconferencias, como lo han hecho tantos otros parlamentos nacionales.
Una crisis nacional es precisamente la ocasión para que el parlamento pueda examinar sus causas, en este la caso la pandemia y cómo la están enfrentando las autoridades. Pero parece que eso es lo que el gobierno intenta evitar. Como lo demostró la interrupción de la sesión del monzón, ve al poder legislativo como un mero timbre de goma para decisiones que ya ha tomado. Hubo leyes clave, como proyectos tremendamente controvertidos sobre trabajo y agricultura, que pasaron por ambas cámaras sin un debate significativo.
El gobierno impuso sus propias prioridades, asegurándose de que los funcionarios encargados de las presidencias de la comisiones pusieran en lista sus proyectos (principalmente aquellos que ratifican decretos ejecutivos ya anunciados), mientras postergaban el debate sobre asuntos que la oposición quería plantear, como los enfrentamientos fronterizos con China en junio, en que murieron 20 soldados indios, un polémico proyecto de ley de Evaluación de Impacto Ambiental, la Nueva Política Educacional del gobierno, y compensaciones financieras y tributarias a gobiernos estatales.
En el gobierno liderado por el Partido del Congreso entre 2009 y 2014, un 71% de todos los proyectos de ley se examinaban en los correspondientes comités legislativos. Con el BJP, esa cifra bajó a un 25%, y desde la reelección de Modi hace 20 meses, ningún proyecto ha sido sometido a examen. Este paupérrimo historial incluye las tres leyes agrícolas cuya aprobación detonó importante protestas en que campesinos enfurecidos cercaron la capital durante varias semanas a fines de 2020.
Las protestas demostraron la utilidad de someter los proyectos de ley a la consideración legislativa antes de ser aprobadas, pero el gobierno parece creer que el mandato electoral recibido es toda la aprobación que necesita, y que el examen y el debate de los parlamentarios es una mera formalidad.
Los comités parlamentarios se han visto en dificultades para reunirse en los últimos meses, incluso después de la flexibilización del draconiano confinamiento inicial, debido a que las restricciones de viaje y las normas de cuarentena en los estados locales de los representantes dificultaban lograr un cuórum. Las peticiones de los presidentes de comités, incluyéndome, de conectar a algunos miembros por vía virtual mediante una videoconferencia segura se han rechazado por motivos de confidencialidad.
El gobierno no captó la ironía de realizar una ceremonia para la primera piedra de un nuevo edificio del parlamento durante la pandemia, mientras se suspendía el trabajo que se debería estar desarrollando en el antiguo. Incluso la excusa de la confidencialidad no es pertinente para las sesiones parlamentarias regulares, que, a diferencia de las reuniones de los comités, son televisadas. La conclusión ineludible es que el gobierno más bien desea prescindir de la inconveniencia de rendir cuentas a la legislatura.
Tales tendencias eran evidentes incluso en la truncada sesión del monzón, cuando el parlamento decidió prescindir de la Hora de las Preguntas, el único momento en que los representantes pueden exigir respuestas no pauteadas a los ministros. Ya he comentado la propensión del gobierno de Modi a eludir el debate de temas importantes y usar su mayoría para reducir al parlamento a un mero tablón de noticias de sus decisiones. Esta es una administración que no aprecia que la cuestionen.
India acabará teniendo un nuevo edificio para celebrar su democracia. Lamentablemente, bajo Modi y el BJP, el espíritu de deliberación y debate que animó al viejo parlamento se quedará allí, como un fantasma.
Traducido del inglés por David Meléndez Tormen