Správné pobídky pro nízkouhlíkovou budoucnost
BERLÍN – Klimatická dohoda, k níž světoví lídři dospěli minulý měsíc v Paříži, se všeobecně oslavuje za to, že stanovila ambiciózní cíl omezit vzestup globální teploty na zřetelně méně než 2º Celsia nad předprůmyslové úrovně. Dohoda je ale jen jeden krok, třebaže důležitý. Tvůrci politik teď musí vymyslet, jak stanoveného cíle dosáhnout – což není právě jednoduchý úkol, obzvlášť když navzdory zažité představě nelze spoléhat na to, že nezbytný přechod do nízkouhlíkové budoucnosti popožene vytrvale stoupající nákladnost konvenčních energií.
Na první pohled se logika negativní ekonomické pobídky zdá správná. Jestliže například provoz automobilu spalujícího benzin vyjde dráž, lidé s ním pravděpodobně budou méně jezdit. Jenže účinek měnících se cen paliv je dílčí a opožděný. V dlouhodobém výhledu si sice řidiči mohou pořídit palivově účinnější vůz, ale krátkodobě je pravděpodobnější, že omezí ostatní svou spotřebu, aby vzestup nákladů vyrovnali. Co se týče řešení problému tak naléhavého, jako je změna klimatu, zřetelně platí Keynesův proslulý výrok: "V dlouhodobém výhledu budeme všichni mrtví."
Navíc i kdyby spotřebitelé reagovali efektivně, ceny fosilních paliv diktují silně financializované trhy, se sklonem k extrémní volatilitě. Skvělým příkladem je strmý pokles cen ropy v posledních 18 měsících. Nejenže samotné ceny ropy nevyvolávají pokles spotřeby, ale podemlely pobídky k rozvoji alternativních zdrojů energie. Když ropa stála 100 dolarů za barel, mohlo se zdát, že se investice třeba do solární energie vyplatí, ale když se propadla pod 50 dolarů, vypadaly už takové investice mnohem méně přitažlivě.
S cílem kompenzovat tyto poklesy by tvůrci politik teoreticky mohli zvyšovat daně. Takové nárůsty daní by ale občas (jako třeba teď) musely být obrovské a zavádět nevyzpytatelné politiky zrcadlící kolísavost trhu není nikdy dobrý nápad.
Ocenění uhlíku by mohl stihnout podobný osud. V Evropské unii jsou ceny uhlíku už několik let nízké a účastníci trhu prozatím následují stádo a domnívají se, že nízké zůstanou. Nemáme však žádnou záruku, že obchod s povolenkami nebude fungovat jako jiné finanční trhy, vyvolávající prudké fluktuace cen CO2. Kdyby se očekávání znenadání změnila, stádo se může otočit a pádit opačným směrem, což by způsobilo prudký vzestup cen CO2.
Ještě další problém cenově založeného přístupu k mírnění změny klimatu tkví v tom, že nedokáže kalkulovat s potenciálem trhů vytvářet zvrácené pobídky. Když cena konvenční energie vzroste, noví dodavatelé rozpoznají příležitost; do června roku 2014, kdy byly ceny ropy vysoké, tak ve Spojených státech investoři lili prostředky do rozvoje těžby ropy a plynu z břidlic. Nárůst nabídky však nakonec zapříčiní pokles cen, což oslabí pobídku k investicím do alternativních zdrojů energie či energetické účinnosti. To je sice normální tržní reakce, ale neposouvá boj proti změně klimatu, který by vyžadoval setrvalý růst cen.
Secure your copy of PS Quarterly: The Year Ahead 2023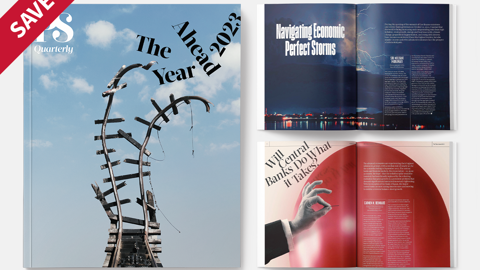 Secure your copy of PS Quarterly: The Year Ahead 2023
Our annual fourth-quarter magazine is here, and available only to Digital Plus and Premium subscribers. Subscribe to Digital Plus today, and save $15.

Poslední důvod, proč samotné negativní pobídky ke zmírňování změny klimatu nestačí, je možná vůbec nejiracionálnější: po letech rostoucích daní se veřejnost staví zarytě proti každé politice, která by mohla zvýšit ceny energií, ať už jsou současné ceny vysoké či nízké. Lidé jsou natolik přesvědčení, že náklady na energii "explodují," vzdor současnému kolapsu cen ropy, že je dnes čím dál těžší zahájit jakýkoli projekt, který by vyústil v mírně vyšší ceny – třebaže celkově by ceny energií byly stále nižší než před pěti lety.
Závěr je jasný: až se tvůrci politik pustí do formování strategií k naplnění pařížské dohody, neměli by ve velkém spoléhat, že pokroky na cestě ke stanoveným cílům zajistí rostoucí náklady na energie. Strategie vycházející z předpokladu, že ty, kdo neinvestují do nízkouhlíkové budoucnosti, ztrestá trh, není realistická.
Je možný lepší přístup: přímo odměňovat ty, kdo investují do nízkouhlíkové budoucnosti, ať už zvyšováním energetické účinnosti nebo vývojem zdrojů čisté energie. Vlády by například pro investice do nízkouhlíkových podniků mohly zavést programy zrychlených odpisů, nabídnout dotace na investice do energeticky účinných budov a nastavit politiky ve prospěch průmyslových inovací zaměřených na snižování emisí a posílení konkurenční schopnosti. To vše by snížilo atraktivitu fosilních paliv pro investory i spotřebitele.
Přístup založený na takových pozitivních pobídkách by byl sice krátkodobě nákladnější než zvyšování daní, ale dlouhodobé přínosy by byly enormní. V období silného odporu vůči vyšším nákladům na energii se možná jedná o jeden z nejúčinnějších – a zajisté politicky důvtipných – mechanismů k prosazování cílů stanovených v Paříži.
Z angličtiny přeložil David Daduč