Poučí se konečně MMF z Argentiny?
SYDNEY – Politicky nezvladatelná krize zahraničního zadlužení Argentiny působí jako silná připomínka, že Mezinárodní měnový fond stále nemá odpověď na to, jak řešit volatilitu mezinárodních kapitálových toků do rozvíjejících se ekonomik. Zdůrazňuje také nutnost reformy v samotném Fondu.
Jelikož argentinská historie je případy neschopnosti splácet dluhy poseta, abychom porozuměli současné situaci, musíme se vrátit o nejméně dvě desítky let zpátky. Po většinu 90. let Argentina úspěšně uplatňovala pevný směnný kurz, jejž MMF považoval za rozumnou možnost jak krotit inflaci. Tento přístup se ukázal jako natolik úspěšný, že Argentina přilákala významné přílivy mezinárodního kapitálu, což jí umožnilo financovat rozsáhlý externí deficit.
K roku 1998 se už ale kurz jevil jako nadhodnocený, v kontextu nepříznivých směnných relací, silného amerického dolaru a krizí souvisejících s kapitálovými toky v Asii a Rusku. Zdálo se, že by bylo vhodné režimu směnných kurzů dodat určitou flexibilitu, ale nebylo jasné jak. Odstoupit od pevného kurzu je vždycky traumatizující zážitek, který má zřetelné vítěze a poražené.
MMF přitom dál soucítil s argentinskými strastmi, protože země dbala jeho doporučení a měla přátele ve Washingtonu. Argentina využila výhody pochybností a zůstala u režimu s pevným kurzem. MMF rozšířil velkorysou podporu a naléhal na svou obvyklou univerzální recepturu: politiku fiskálního zpřísňování.
Úsporná opatření snad mohla fungovat, kdyby jediným problémem byla dočasná nelikvidita. Jenže Argentina si vypůjčila přespříliš a její věřitelé si uvědomili, že tamní kurzovní režim je neudržitelný. V prosinci 2001 MMF zdráhavě ukončil podporu. Tehdejší argentinský prezident Fernando de la Rúa dramaticky prchl ve vrtulníku, zatímco ekonomika se propadla do chaosu. Za krachu bank, 20% nezaměstnanosti a poklesu HDP o 28 % země nedokázala splácet zahraniční dluh.
Do roku 2010 se šlamastyku podařilo vyřešit a splátky zahraničního dluhu rozložit na delší dobu. S nástupem nového tržně orientovaného prezidenta Mauricia Macriho mohl tento koloběh v roce 2015 začít opět. Tentokrát Argentina na naléhání MMF zavedla čistý plovoucí směnný kurz. Jelikož odklad splátek přistřihl vnější zadlužení, začal znovu přitékat zahraniční kapitál. Investoři byli ochotni kupovat i stoleté dluhopisy země s historií osmi suverénních splátkových neschopností za poslední dvě staletí.
Subscribe now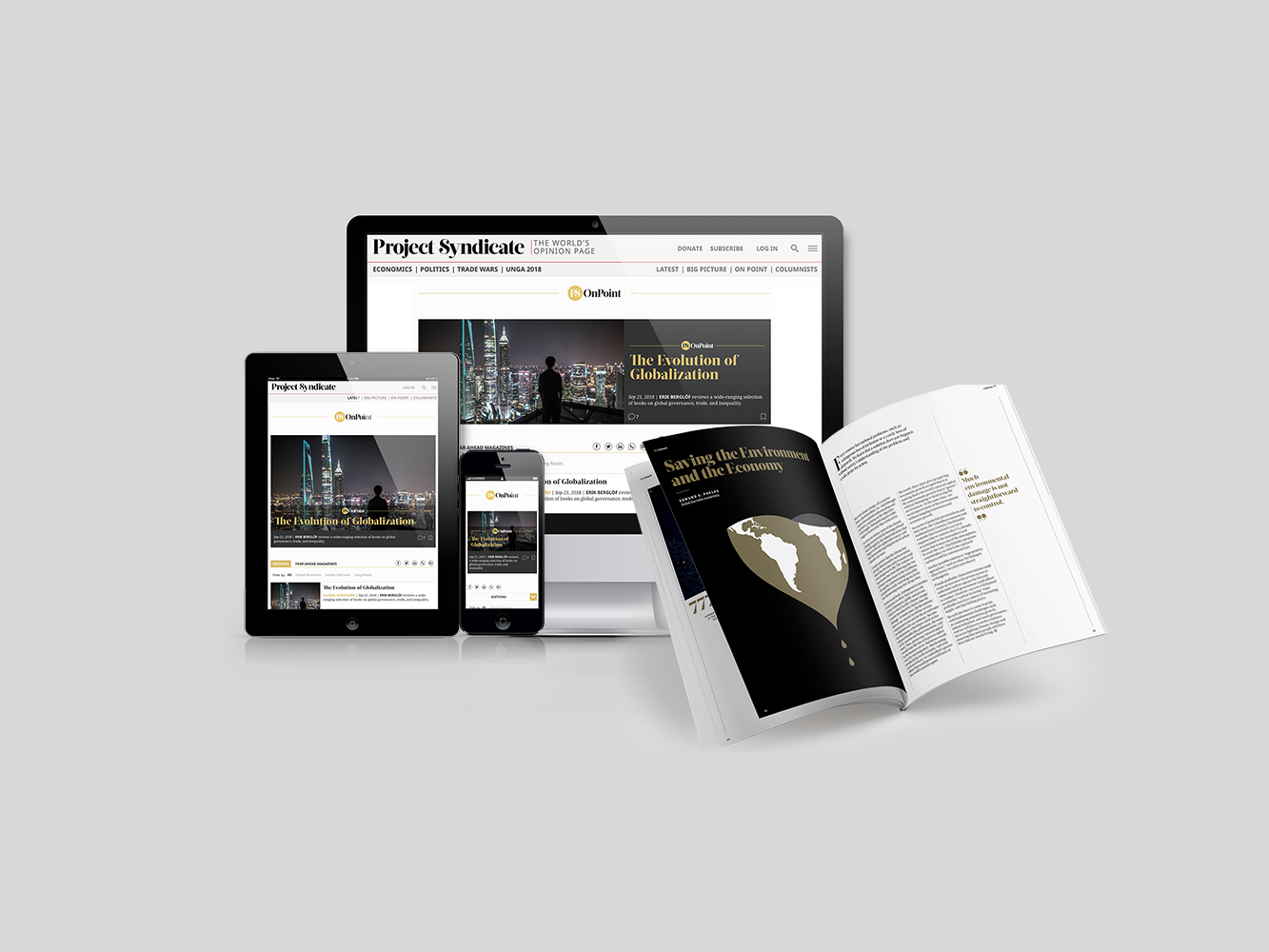 Subscribe now
Subscribe today and get unlimited access to OnPoint, the Big Picture, the PS archive of more than 14,000 commentaries, and our annual magazine, for less than $2 a week.
Nadšení investorů a domácí politické líbánky trvaly tak dlouho, dokud zůstávalo příznivé mezinárodní prostředí. Když ale přílivy v roce 2018 ochably, MMF musel opět zakročit a díru v externím financování zacelit ohromujícím programem půjček ve výši 50 miliard dolarů (později zvýšeným na 57 miliard).
Problém s externím financováním ale opět nebyl přechodným jevem a argentinští voliči se proti reformám požadovaným MMF začali brzy ježit. Za situace, kdy kumulované zahraniční zadlužení převyšuje sto miliard dolarů a většina peněz od Fondu už byla vyplacena, Argentina koncem minulého měsíce ohlásila jednostranné "přeprofilování" dluhu.
Pro argentinský lid je to chmurná zpráva; pro MMF to znamená zásadní selhání jeho politiky. Dnes už je zřejmé, že fiskální přísnost a plovoucí kurz ke zvládnutí volatility kapitálových toků nestačí. Jedinou otázkou je, co by mělo přijít dál, a to nejen v Argentině, kde bude MMF bojovat o záchranu svého úvěrového programu, ale i v samotném Fondu.
V prvé řadě musí MMF přijít s lepšími způsoby jak řešit neudržitelná břemena suverénního dluhu. Neudržitelný domácí dluh lze vždy řešit rozložením splátek nebo úpadkem. Mezinárodní dluh je ale něco jiného a právě v této oblasti má bilance MMF mnoho nedostatků. Během asijské krize roku 1998 se Fond stavěl rázně proti odkladu splátek. V řecké krizi roku 2010 umožnil věřitelům (hlavně zahraničním bankám) chránit se před vlastní pošetilostí. V případě Argentiny zase odmítl využít své váhy, aby přetlačil supí držitele dluhopisů, kteří rozvrátili úpravu splátkového kalendáře z roku 2010, ačkoli zavedl rozsáhlý úvěrový program.
Zadruhé, MMF by se měl vyrovnat se skutečností, že nespoutané mezinárodní kapitálové toky jsou pro křehké rozvíjející se ekonomiky příliš kolísavé. Poté, co se dlouho stavěl proti regulaci kapitálu, opožděně – a bez nadšení – kývl na "management kapitálových toků", ale pouze jako poslední možnost, po vyčerpání všech ostatních opatření (jmenovitě bolestivého uskrovňování).
V mnoha rozvíjejících se ekonomikách by vlnolamy přílivů měly být běžnou praxí, ne nástrojem na dně bedny s nářadím. MMF by měl vyjádřit podporu, když země na vrtkavé portfoliové přílivy uplatní takové mantinely. Rozvíjející se ekonomiky by neměly hospodařit s podstatnými vnějšími schodky jen proto, že zahraniční investoři pocítili euforii. Titíž investoři hromadně odejdou, jakmile dojde ke změně podmínek.
Zatřetí, namísto zdráhavého tolerování intervencí na devizovém trhu by je MMF měl aktivně propagovat, kdykoli volatilita trhu zjevně škodí. Řada asijských ekonomik demonstrovala přínosy ukázněných intervencí na trzích. Fond by měl využít svých zkušeností k vypracování funkčních vodítek.
Začtvrté, akcionáři MMF musí revidovat interní řízení organizace. Argentinský program je jen posledním z řady rozhodnutí, v nichž se zdá, že převážily politicky motivované zájmy větších členů, zatímco těžkopádná Výkonná rada je do velké míry odsunuta na vedlejší kolej.
Argentině se dosud ve Washingtonu tradičně dostávalo příznivého zacházení (třeba oproti zemím postiženým asijskou krizí v letech 1997-98). Rychlé schválení programu ve výši 50 miliard dolarů a jeho bezstarostné rozšíření na 57 miliard ještě posílilo dojem, že se zemi navzdory její chronické neschopnosti zvládat své zadlužení dostává zvláštního zacházení.
Až přijde čas na pitvu, vina padne na oběť. Na důkaz toho, co se stalo, bude poukazováno na politické a správní nedostatky Argentiny, a ne neprávem. To je ale vedlejší. Je úkolem MMF působit v náročných prostředích. Má-li tak činit efektivně, musí se reformovat po boku sužované argentinské ekonomiky.
Z angličtiny přeložil David Daduč