Die Vorstellung einer Welt ohne Kapitalismus
ATHEN – Die Kapitalismusgegner hatten ein miserables Jahr. Aber der Kapitalismus auch.
Die Niederlage von Jeremy Corbyns Labour Party in Großbritannien in diesem Monat bremste den Schwung der radikalen Linken, aber insbesondere in den Vereinigten Staaten, wo die Präsidentschaftsvorwahlen anstehen, kam der Kapitalismus selbst aus unerwarteter Richtung unter Beschuss: Milliardäre, CEOs und sogar die Finanzpresse schlossen sich den Intellektuellen und Kommunalpolitikern in einer Symphonie von Beschwerden über die Brutalität, Grobheit und mangelnde Nachhaltigkeit des Renditekapitalismus an. Das Gefühl, die Unternehmen könnten "nicht so weiter machen wie bisher", scheint jetzt sogar in die Vorstandsetagen der mächtigsten Konzerne eingezogen zu sein.
Die Ultrareichen – zumindest jene mit etwas Verstand – stehen tatsächlich immer stärker unter Druck und leiden verständlicherweise unter Schuldgefühlen. Sie fühlen sich durch die bedrückende Unsicherheit bedroht, in der die Mehrheit der Menschen versinkt. Wie Marx bereits vorhersagte, bilden sie heute eine überaus mächtige Minderheit, die sich aber als unfähig erweist, eine polarisierte Gesellschaft anzuführen, die den Besitzlosen keine ausreichende Existenz garantieren kann.
Die Klügeren der Superreichen setzen sich aus ihren bewachten Wohnanlagen heraus für einen neuen "Stakeholder-Kapitalismus" ein und fordern sogar höhere Steuern für ihre eigene Klasse. Sie erkennen, dass die Demokratie und der Umverteilungsstaat ihre bestmögliche Versicherungspolice sind. Aber gleichzeitig fürchten sie, es läge vielleicht in der Natur dieser obersten Klasse, an der Versicherungsprämie sparen zu wollen.
Die Bandbreite der vorgeschlagenen Lösungen reicht von schwach bis lächerlich. Die Forderung, die Vorstände sollten nicht nur die Interessen der Aktionäre im Auge haben, wäre wunderbar, wären nur nicht die Aktionäre diejenigen, die über die Bezahlung und Amtszeit der Vorstände entscheiden. Auch die Appelle zur Begrenzung der enormen Macht der Finanzwelt wären perfekt, wären nur nicht die meisten Konzerne von Finanzinstituten abhängig, die den Großteil ihrer Aktien besitzen.
Um sich dem Renditekapitalismus zu widersetzen und Unternehmen zu schaffen, für die soziale Verantwortung mehr ist als ein Marketing-Trick, muss nicht weniger geschehen, als das Konzernrecht neu zu schreiben. Um das Ausmaß dieser Aufgabe zu erkennen, kann es helfen, in den Moment der Geschichte zurückzukehren, als sich der Kapitalismus mit handelbaren Aktien bewaffnete, und uns zu fragen: Sind wir bereit, diesen "Fehler" zu korrigieren?
Subscribe now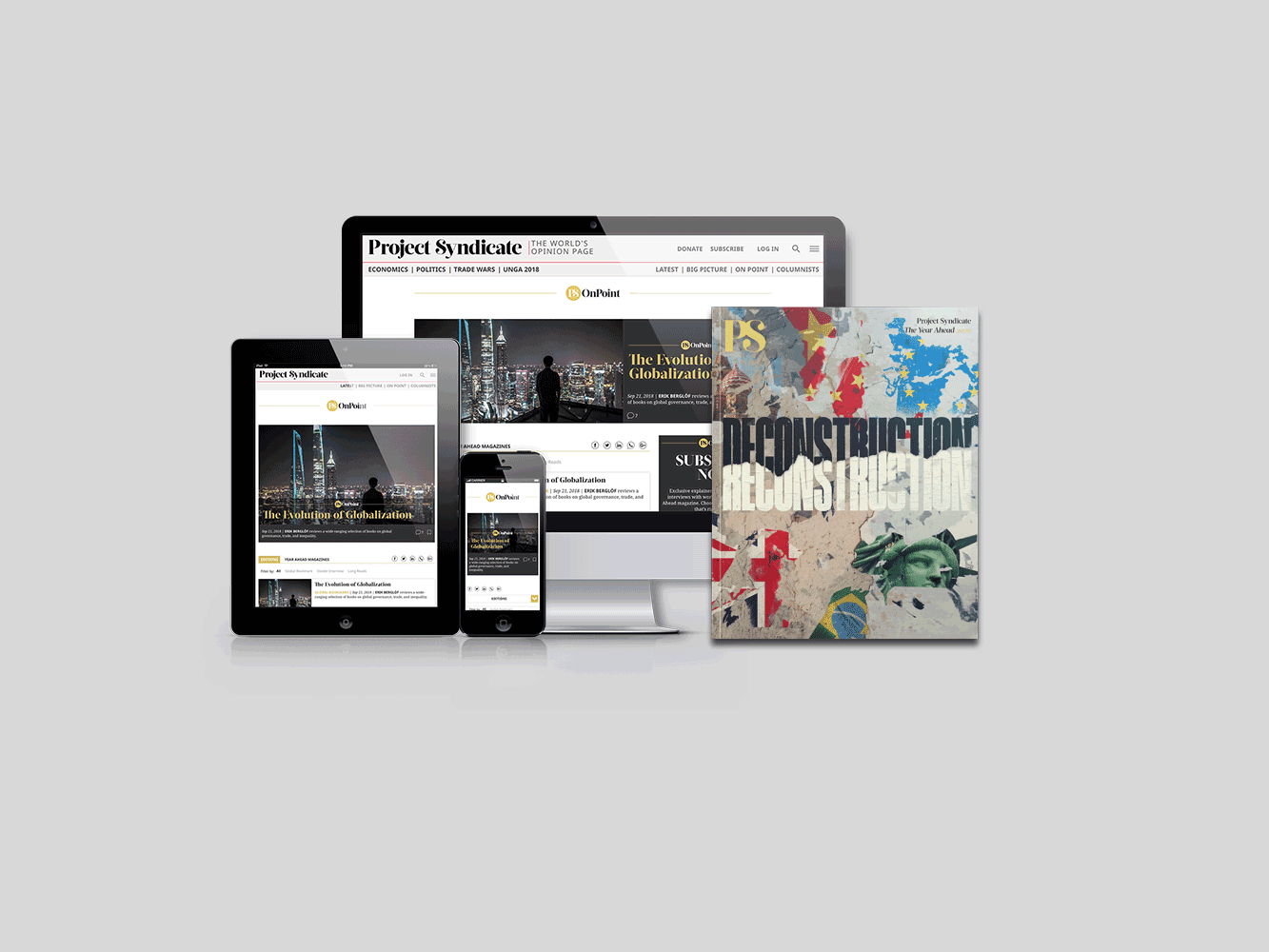 Subscribe now
Subscribe today and get unlimited access to OnPoint, the Big Picture, the PS archive of more than 14,000 commentaries, and our annual magazine, for less than $2 a week.
Dieser Moment fand am 24. September 1599 statt. In einem Holzhaus bei Moorgate Fields – nicht weit von dem Ort, wo Shakespeare sich mit seinem Hamlet abmühte – wurde eine neue Art von Unternehmen gegründet: Das Eigentum an der neuen Firma mit dem Namen Ostindien-Kompanie wurde in kleine Stücke zerteilt, die frei gekauft und verkauft werden konnten.
Handelbare Aktien ermöglichen es Privatunternehmen, größer und mächtiger als Staaten zu werden. Die fatale Heuchelei des Liberalismus bestand darin, die rechtschaffenen Metzger, Bäcker und Brauer in der Nachbarschaft zu feiern, um die schlimmsten Feinde freier Märkte zu verteidigen: all jene Ostindien-Kompanien, die kein Gemeinschaftsgefühl kennen, keine moralischen Standards respektieren, Preise fixieren, Wettbewerber verschlingen, Regierungen korrumpieren und die Freiheit verhöhnen.
Dann, gegen Ende des neunzehnten Jahrhunderts, als die ersten vernetzten Megakonzerne – wie Edison, General Electric und Bell – gegründet wurden, ging der Geist, der durch die handelbaren Aktien aus der Flasche befreit worden war, noch einen Schritt weiter: Da weder Banken noch Investoren genug Geld hatten, um in die vernetzten Megakonzerne eindringen zu können, entstanden die Großbanken – in Form eines globalen Kartells von Banken und undurchsichtigen Fonds mit ihren jeweils eigenen Aktionären.
So wurden beispiellose Schulden gemacht, um Werte in die Gegenwart zu überführen – in der Hoffnung, genug Gewinn zu machen, um sie in der Zukunft zurückzahlen zu können. Das logische Ergebnis waren Megafinanzen, Megakapital, Megapensionsfonds und Megafinanzkrisen. Die Zusammenbrüche von 1929 und 2008, der unaufhaltsame Aufstieg der großen Technologiekonzerne und all die anderen Zutaten der heutigen Unzufriedenheit über den Kapitalismus ließen sich nun nicht mehr aufhalten.
In diesem System sind Forderungen nach einem sanfteren Kapitalismus reine Makulatur – insbesondere in der Welt nach 2008, in der die totale Kontrolle der Megaunternehmen und Megabanken über die Gesellschaft nicht mehr zu übersehen ist. Erst wenn wir bereit sind, die 1599 eingeführten handelbaren Aktien und Gesellschaftsanteile zu verbieten, werden wir die heutige Verteilung von Reichtum und Macht entscheidend ändern können. Und um zu verstehen, was es in der Praxis bedeuten würde, den Kapitalismus zu überwinden, müssen wir über die Eigentümerstruktur von Konzernen nachdenken:
Stellen wir uns vor, Aktien ähnelten Wählerstimmen, die weder gekauft noch verkauft werden dürfen. Wie Studenten, die bei ihrer Einschreibung eine Karte für die Bibliothek bekommen, erhalten neue Arbeitnehmer eine einzelne Stimme, die bei allen Aktionärsabstimmungen über alle Angelegenheiten des Konzerns eingesetzt werden kann – von Management- und Planungsthemen bis hin zur Verteilung der Nettoeinkünfte und Boni.
Plötzlich macht die Unterscheidung zwischen Gewinnen und Löhnen keinen Sinn mehr, und die Konzerne werden zurechtgestutzt, was den Marktwettbewerb vergrößert. Wird ein Baby geboren, erhält es automatisch von der Zentralbank einen Treuhandfonds (oder ein persönliches Kapitalkonto), das von Zeit zu Zeit mit einer universellen Grunddividende aufgestockt wird. Und wird das Kind zum Jugendlichen, spendiert die Zentralbank ein kostenloses Girokonto.
Arbeitnehmer bewegen sich frei von Unternehmen zu Unternehmen und nehmen dabei ihr Treuhandfondskapital, das sie ihrem Arbeitgeber oder anderen Firmen leihen können, mit sich. Da es keine Wertpapiere gibt, um durch massives fiktionales Kapital den Turbolader einschalten zu können, wird die Finanzierung wunderbar langweilig – und stabil. Die Staaten schaffen alle Einkommens- und Verkaufssteuern ab und besteuern nur noch Unternehmenseinkünfte, Land und Aktivitäten, die sich gegen das Gemeinwesen richten.
Aber genug Tagträumerei für heute. Mir ging es nur darum, kurz vor dem neuen Jahr die wundersamen Möglichkeiten einer wahrhaft liberalen, postkapitalistischen, technologisch fortgeschrittenen Gesellschaft darzustellen. Wer sich weigert, sich dies vorzustellen, droht, der Absurdität zum Opfer zu fallen, die von meinem Freund Slavoj Žižek in Worte gefasst wurde: eher bereit zu sein, sich das Ende der Welt vorzustellen, als ein Leben nach dem Kapitalismus.
Aus dem Englischen von Harald Eckhoff