A campanha de mentiras falhada do Governo húngaro
NOVA IORQUE – Em Outubro, o Governo da Hungria enviou um inquérito aos quatro milhões de agregados familiares do país, pedindo a opinião dos cidadãos sobre sete declarações que descreviam o meu alegado plano para inundar a Europa, e a Hungria em particular, com de migrantes e refugiados muçulmanos. O Governo formulou sete declarações sobre o que denominou o "Plano de Soros". Refutei todas elas com base nas minhas declarações publicadas ou na ausência de declarações publicadas, susceptíveis de justificar as alegações do Governo.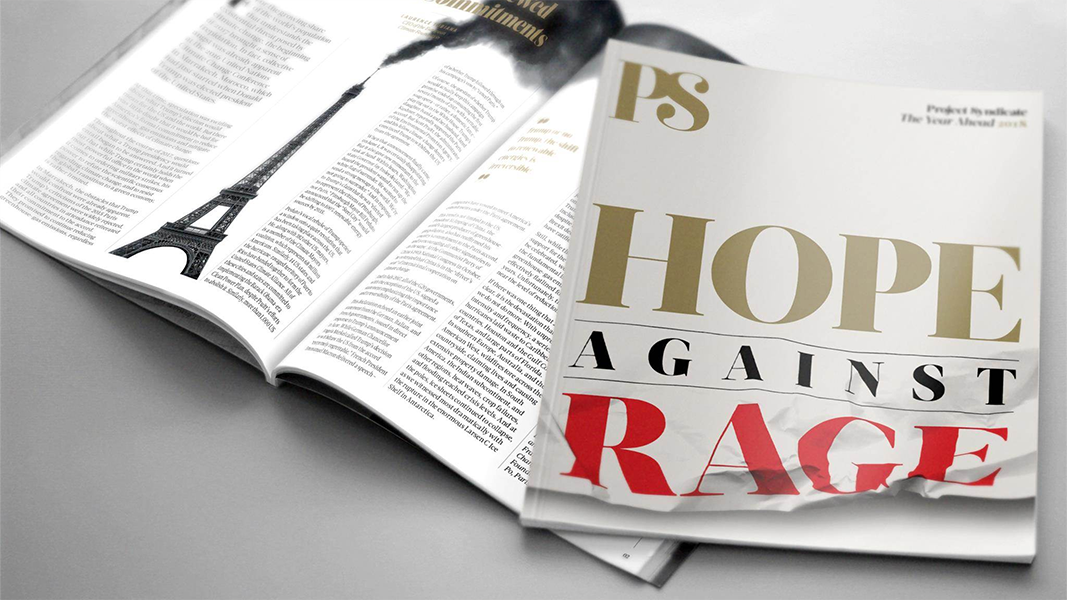 The Year Ahead 2018
The world's leading thinkers and policymakers examine what's come apart in the past year, and anticipate what will define the year ahead.
Agora, o Governo lançou os supostos resultados da sua "consulta nacional" sobre o meu plano de fantasma, afirmando que o exercício foi um sucesso sem precedentes. Deixo ao critério da opinião pública húngara a decisão de avaliar se e em que medida o número de 2.301.463 participantes (numa população de 9,8 milhões) foi aumentado. Devia ser possível examinar a lista dos participantes e verificar se participaram efectivamente. Em vez disso, pretendo colocar a tónica na substância da campanha.
A consulta nacional e a divulgação dos resultados são os últimos elementos de uma enorme campanha de propaganda em curso financiada pelos contribuintes húngaros para beneficiar um governo profundamente corrupto que procura desviar a atenção da sua incapacidade para satisfazer as aspirações legítimas dos húngaros, especialmente no que diz respeito à educação e à saúde. A campanha teve início no Verão, inundando os espaços públicos com cartazes que exibiam um grande plano do meu rosto com um sorriso e com a expressão "Não deixe que Soros seja o último a rir".
Outros cartazes exibiam-me como o marionetista dos políticos da oposição. Tal como muitas pessoas assinalaram, toda a campanha exala o odor inconfundível do anti-semitismo.
O Governo que fazer crer que sou um inimigo do povo húngaro. Nada pode estar mais longe da verdade. Abri a minha primeira fundação filantrópica na Hungria em 1984, quando o país ainda estava sob o domínio da União Soviética. Desde então, a fundação concedeu mais de 400 milhões de dólares para reforçar e apoiar o meu país de origem.
Na década de 1990, quando os cidadãos húngaros comuns se debatiam com a transição do comunismo para a economia de mercado, a fundação financiou leite gratuito para as crianças do ensino básico em Budapeste e forneceu as primeiras máquinas de sonograma aos hospitais húngaros. Mais de 3.200 húngaros receberam bolsas de estudo universitárias da fundação. Muitos deles concluíram os seus estudos na Universidade da Europa Central (CEU), estabelecida por mim em Budapeste, no início da década de 1990. A CEU encontra-se agora está entre as 100 universidades de topo a nível mundial na área das ciências sociais — um feito notável para um recém-chegado académico.
Outro elemento da campanha de propaganda foi a deturpação do significado de "sociedade aberta". Permitam-me, por conseguinte, esclarecer o que quero dizer quando utilizo este termo. Não me refiro a fronteiras abertas nem a migração em massa destinada a destruir a suposta identidade cristã da Hungria, como alega o Governo.
A sociedade aberta é baseada na ideia de que ninguém é dono da verdade suprema, e que o convívio pacífico exige o respeito pelas minorias e pelas opiniões minoritárias. Acima de tudo, é uma sociedade baseada no pensamento crítico e no debate público vigoroso sobre as políticas públicas. É por isso que actualmente a minha fundação — entre muitos outros, incluindo a União Europeia — apoia grupos como a Associação Húngara das Liberdades Públicas e o Comité Helsínquia da Hungria, que protegem e promovem os valores e os princípios em que a UE foi fundada.
O Governo alega igualmente que eu controlo as instituições europeias em Bruxelas, e que utilizo esse controlo para impor o abominável "Plano de Soros" nos Estados-Membros da UE. Isto não faz sentido. As decisões sobre a forma de dar resposta à crise migratória são tomadas pelos Estados-Membros da UE, incluindo o Governo húngaro. A sugestão do contrário é um insulto à inteligência do povo húngaro.
Eu tenho crenças profundamente enraizadas sobre a forma como a Europa e o resto do mundo desenvolvido devem responder à crise dos refugiados, e enho sido um defensor dessas opiniões. As minhas convicções têm origem na experiência pessoal. Em 1947 cheguei ao Reino Unido como refugiado, vindo da Hungria. Nunca incentivei outras pessoas a tornarem-se refugiados. Os meus pais, juntamente com 200.000 húngaros, deixaram o país depois da derrota da revolução de 1956, e foi-lhes concedido asilo nos EUA.
Publiquei as minhas ideias sobre a crise dos refugiados em Setembro de 2015, tendo-as revisto ao longo do tempo, consoante os factos no terreno foram sendo alterados. Em 2015, afirmei que o mundo desenvolvido deve ser capaz de aceitar pelo menos um milhão de refugiados por ano; mais tarde reduzi esse valor global para 500.000, dos quais eu sugeri que a Europa poderia acolher 300.000.
O meu princípio orientador é o de que a distribuição dos refugiados na UE deve ser totalmente voluntária. Os Estados-Membros não devem ser forçados a aceitar refugiados que não querem, e os refugiados não devem ser forçados a ficar em países que não os querem.
Os Estados-Membros que se recusam a aceitar os refugiados podem fazer uma contribuição adequada de muitas outras formas, mas a crise dos refugiados é um problema europeu e, por isso, precisa de uma solução europeia e não de 28 soluções diferentes. É este conjunto de recomendações políticas que o Governo húngaro distorceu deliberadamente e rotulou como o "Plano de Soros".
Infelizmente, a UE não adoptou as minhas ideias, e a atmosfera política tóxica criada pela Hungria (e Polónia) reduziu a capacidade da Europa para receber e integrar os refugiados. Não culpo os governos húngaro e polaco pela recusa em aceitar os refugiados que não querem; mas considero que são em grande parte responsáveis por entravar uma solução europeia.
Recordo o que aconteceu durante a II Guerra Mundial, quando um outro grupo foi o bode expiatório dos problemas da Europa. As feridas do passado deixaram marcas profundas que ainda não sararam, e que hoje estão a reabrir. O verdadeiro propósito da campanha de propaganda do Governo é alimentar o medo e o ódio do povo húngaro e torná-lo indiferente ao sofrimento dos outros.
Tenho o prazer de informar que a campanha de propaganda do Governo foi um fracasso deplorável. Apesar dos esforços concertados por parte do Governo húngaro, o público não se deixou levar. O meu breve discurso na Televisão húngara atraiu mais de um milhão de espectadores, e as plataformas das redes sociais foram inundadas com palavras abundantes de simpatia e apoio.
Estou muito animado com esta resposta. Comprometo-me a dedicar os anos de vida que me restam a apoiar a liberdade de pensamento e de expressão, a liberdade académica e a protecção das minorias e das opiniões minoritárias — não só no meu país de origem, a Hungria, mas em todo o mundo.